Apple held yet another event on October 18, 2021, releasing several new products, chips, service plans, and colour options for its growing product line.
From new MacBook computers powered by new Apple chips to the latest version of the AirPods and a new collaboration between Apple Music and Siri that could see you save some money on monthly plans, here's a rundown of the highlights from Apple's event.
3rd-Gen AirPods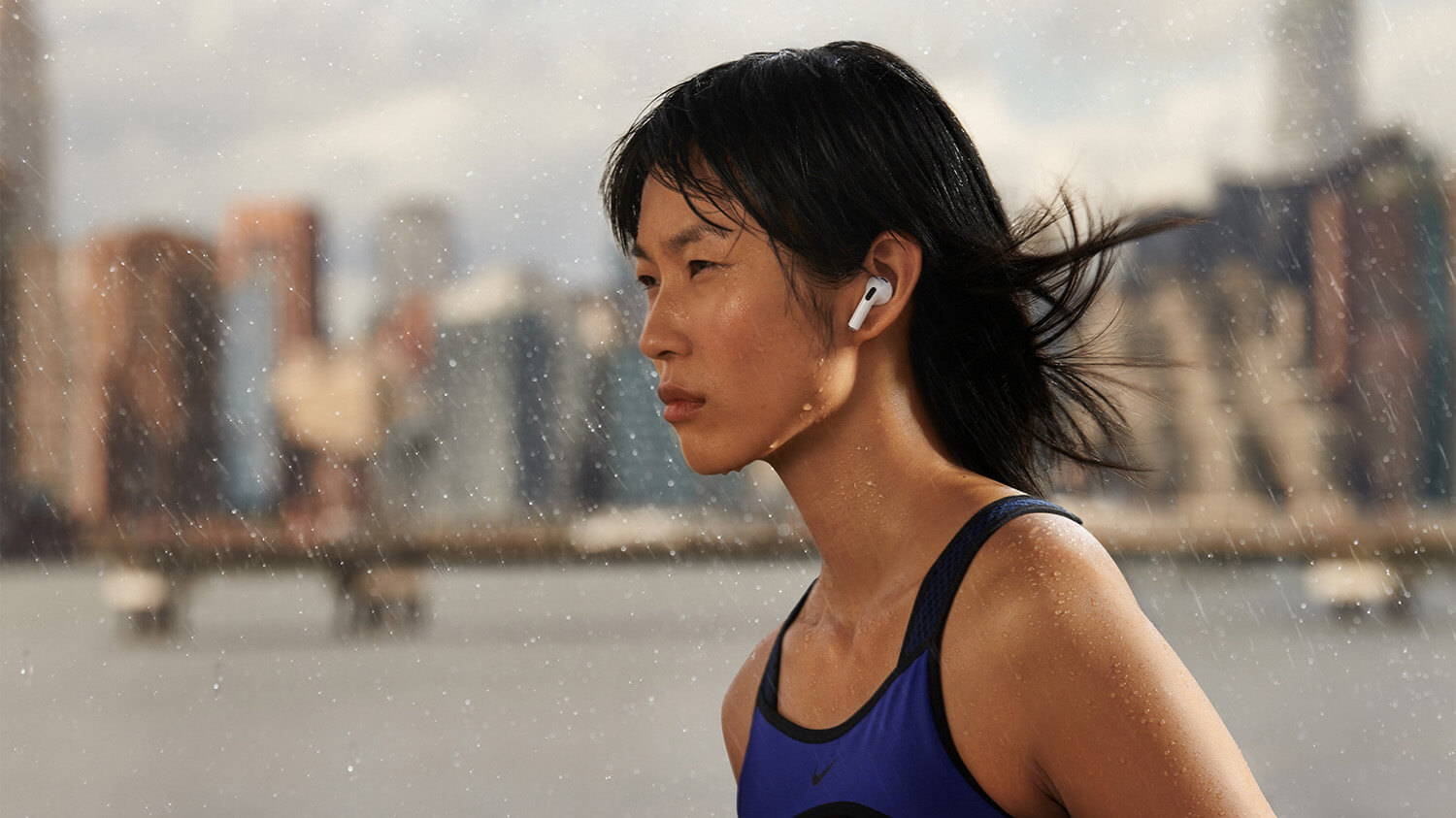 The third-generation of Apple's AirPods are here, boasting a new contoured design with a shorter stem along with spatial audio and the H1 chip. Apple's acoustic system uses computational audio to deliver sound with Adaptive EQ. Spatial audio, meanwhile, features Dolby Atmos when listening to Apple Music, movies, and TV shows along with dynamic head tracking across Apple devices. Resistant to water and sweat (IPX4 rating), a force sensor – the same one found in the AirPods Pro – can be used for easily controlling music and phone calls. The microphone is covered by an acoustic mesh to help reduce wind noise, while the AAC-ELD speech codec allows for full HD voice quality during phone or FaceTime calls. A new skin-detect sensor can determine if the AirPods are in your ears versus a pocket or sitting on a table and pause playback once they are removed. With the new extended battery life, you can get up to six hours of listening, an hour more than the previous generation model, and up to 30 with the charging case. Charge them up for about five minutes to get an additional hour in a pinch. The new AirPods, which are now part of the MagSafe ecosystem for wireless charging, are available to order starting today, and will be in stores beginning Tuesday, October 26 for $239. The second-generation AirPods will drop in price to $179. The AirPods Pro will remain at $329 but now come with a MagSafe charging case.
Apple Music Voice Plan
Apple is offering a new Voice Plan for Apple Music, a subscription option that is centred around the Siri voice assistant. With a subscription, which is $5/mo., you can access the entire catalogue of 90 million songs, thousands of playlists including new mood and activity playlists, personalized mixes, and genre stations, and Apple Music Radio. To subscribe, simply say "Hey Siri, start my Apple Music Voice trial or sign up manually using the Apple Music app. The trial period is seven days without auto-renewal. Then, request music to be played across all Siri-enabled devices, including the HomePod mini, AirPods, iPhone, iPad, and even while using CarPlay in the vehicle. The Apple Music Voice Plan will be available later this fall in 17 countries and regions, including Canada and the U.S. Apple Music Voice Plan subscribers will get a customized in-app experience with suggestions based on your music preferences and a queue of recently played music through Siri. Within the app there will also be a dedicated section called "Just Ask Siri" where subscribers can learn tips to optimize Siri for Apple Music. An Apple Music Voice plan, however, does not include spatial or lossless audio, lyrics, music videos, and other premium features.
Apple HomePod mini in New Colours
While nothing has changed with the Apple HomePod mini internally, externally, there are three new colour options launching: yellow, orange, and blue. Measuring 3.3 inches tall, the HomePod mini includes features like Siri, smart home control with compatible devices, and privacy and security built in. Additionally, it features the Apple S5 chip, full-range driver, premium neodymium magnet, and a pair of force-cancelling passive radiators., providing a full 360-degree audio experience. Play through just the speaker or sync with a second HomePod mini to create a stereo pair. The new colours, like the existing white and space grey, will include colour-matched details throughout, including the tinted touch surface, mesh fabric, volume icons, and woven power cable. The HomePod mini in new colours will be available starting in November for $129.
Apple MacBook Pro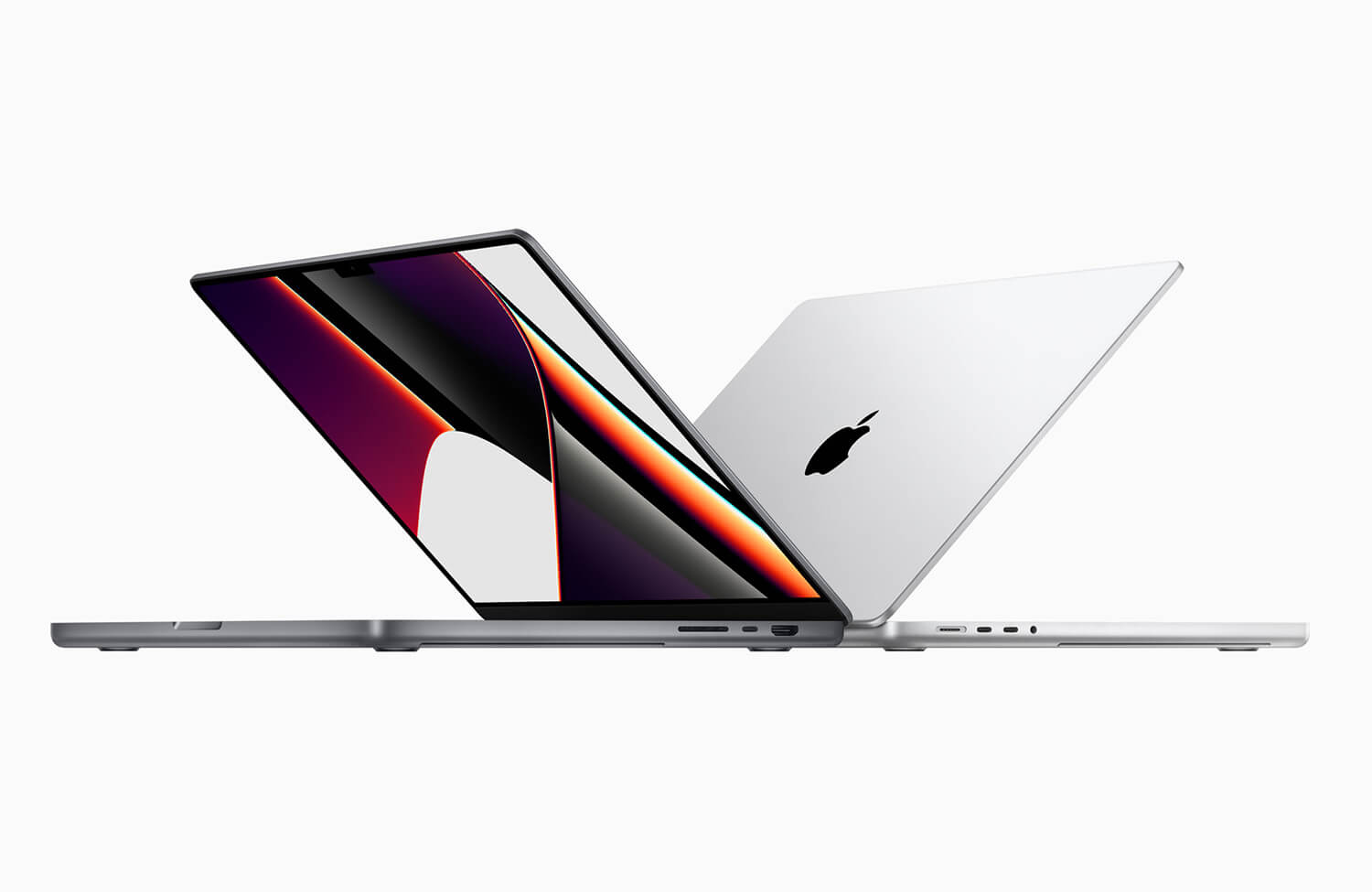 The new MacBook Pro comes powered by the new M1 Pro and M1 Max pro chips (more on those later) and comes in 14- or 16-inch Liquid Retina XDR display. With three Thunderbolt 4 ports, HDSC card slot, HDMI port, headphone back, 1,080p FaceTime HD camera, and macOS Monterey, it's designed for developers, photographers, filmmakers, 3D artists, scientists, music producers, and other professionals. Finished with an all-aluminum enclosure around an advanced thermal system that can move 50% more air than the previous generation MacBook, even at lower fan speeds, it remains both cool and quiet. It will come with a Magic Keyboard as well, complete with the Force Touch trackpad. MagSafe 3 is used for charging, with fast charge that can get up to 50% in just 30 minutes. The new MacBook Pro will be available starting October 26 with pricing starting at $2,499. macOS Monterey will be available as a free software update on October 25.
Apple M1 Pro, M1 Max Chips
What about the chips? They feature up to a 10-core CPU, 32-core GPU, 64GB of unified memory, ProRes acceleration, and industry-leading power efficiency. The CPU in M1 Pro and M1 Max delivers up to 70% faster CPU performance than M1, so tasks like compiling projects in Xcode are faster. The GPU in M1 Pro is up to 2x faster than M1, while M1 Max is up to 4x faster than M1, allowing pro users to fly through the most demanding graphics workflows. Both chips introduce a system-on-a-chip (SoC) architecture to pro systems for the first time. The chips feature fast unified memory, industry-leading performance per watt, and power efficiency, along with increased memory bandwidth and capacity. M1 Pro offers up to 200GB/s of memory bandwidth with support for up to 32GB of unified memory. M1 Max delivers up to 400GB/s of memory bandwidth — 2x that of M1 Pro and nearly 6x that of M1 — and support for up to 64GB of unified memory. And while the latest PC laptops top out at 16GB of graphics memory, having this huge amount of memory enables graphics-intensive workflows previously unimaginable on a notebook, says APple. The efficient architecture of M1 Pro and M1 Max means they deliver the same level of performance whether MacBook Pro is plugged in or using the battery. M1 Pro and M1 Max also feature enhanced media engines with dedicated ProRes accelerators specifically for pro video processing. M1 Pro and M1 Max are by far the most powerful chips Apple has ever built.
Final Cut Pro and Logic Pro Updates
Apple announced updates on Final Cut Pro and Logic Pro for creative professionals, which can be maximized when using either software with the new MacBook Pro. Professional video editors using Final Cut Pro 10.6 on the new MacBook Pro can do things like play seven streams of 8K ProRes or colour grade 8K HDR video with the new Liquid Retina XDR display. Final Cut Pro also introduces a new Object Tracker that uses machine learning to automatically detect faces and objects and match their movement to create cinema-quality titles and effects on any Mac.
Meanwhile, Logic Pro 10.7, Apple's pro music creation software, now comes with a complete set of tools for authoring spatial audio music — allowing anyone to mix and export their songs in Dolby Atmos for Apple Music. Musicians can use up to 3x as many plug-ins for recording on the new MacBook Pro with M1 Max.
Final Cut Pro 10.6 is available as a free update for existing users and for $400 for new users and is accessible through the Mac App Store. Logic Pro 10.7 is also a free update and $280 for new users.
Mac users can sign up for a free trial of Final Cut Pro as well as a free trial of Logic Pro.