For the first time, Bluetooth annual device shipments are on track to exceed 7 billion in 2026 according to the Bluetooth Industry Association SIG. While 2020 proved to be a turbulent year for many global markets, by 2021, Bluetooth markets began quickly bouncing back toward pre-pandemic levels. In fact, in 2022, analysts expect to see a faster recovery from the pandemic than initially predicted. Analysts anticipate that annual shipments of Bluetooth enabled devices will see 1.5x growth, a 9 percent compound annual growth rate (CAGR), from 2021 to 2026.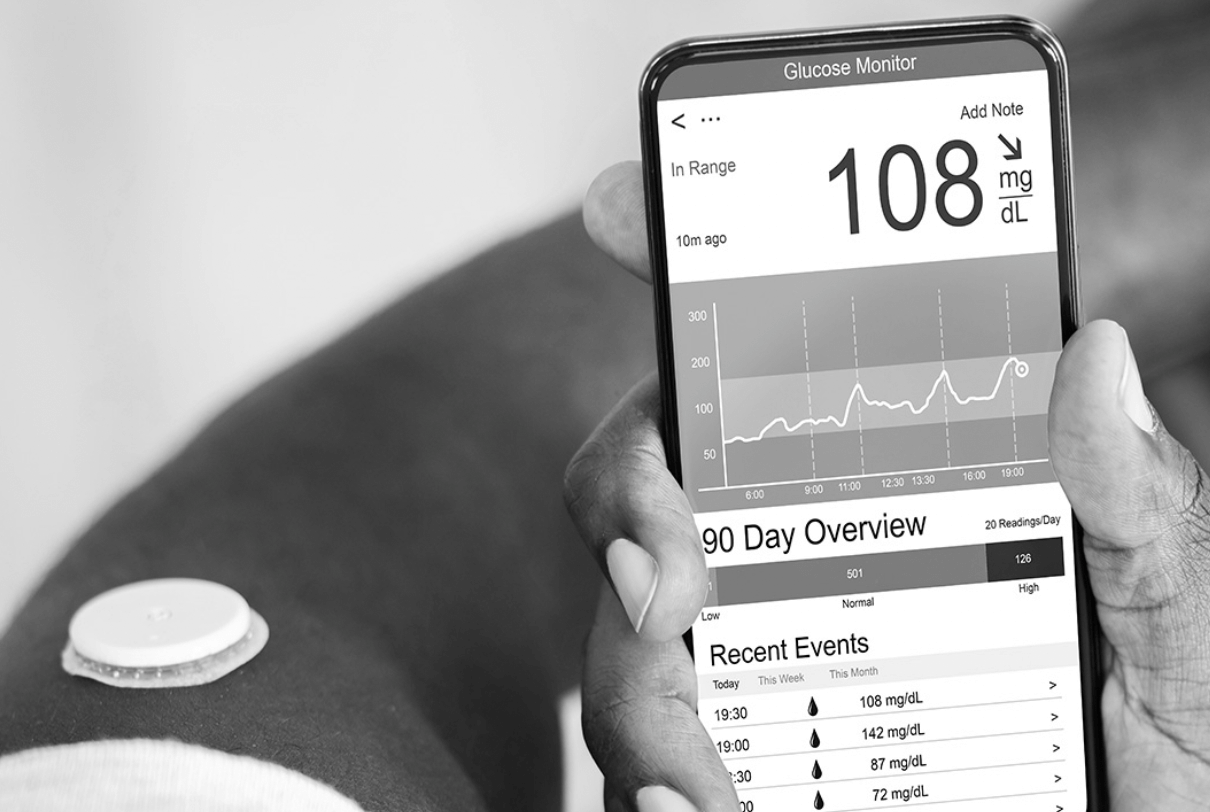 The audio cable was one of the first cords Bluetooth technology cut. Stripping away the hassle of wires on headphones, speakers, and more, Bluetooth technology revolutionized audio and has forever changed the way we consume media and experience the world. Growth today comes from Bluetooth technology being added to just about every facet of communication from fitness wearables to health data to hearing aids and even as a location tracker for indoor settings.
Interestingly the name Bluetooth doesn't sound techie. It's not an acronym and doesn't stand for anything. So what does it mean? Surprisingly, the name dates back more than a millennia to King Harald "Bluetooth" Gormsson who was well known for two things:Uniting Denmark and Norway in 958 and for his dead tooth, which was a dark blue/grey color, and earned him the nickname Bluetooth.
In 1996, three industry leaders, Intel, Ericsson, and Nokia, met to plan the standardization of this short-range radio technology to support connectivity and collaboration between different products and industries. During this meeting, Jim Kardach from Intel suggested Bluetooth as a temporary code name. Kardach was later quoted as saying, "King Harald Bluetooth…was famous for uniting Scandinavia just as we intended to unite the PC and cellular industries with a short-range wireless link." The name Bluetooth was only intended as a placeholder until marketing could come up with something really cool.
The name stuck and now Bluetooth LE single-mode device shipments are forecasted to more than triple over the next five years, driven by continued strong growth in peripheral devices. In addition, when you consider both single-mode LE and dual-mode Classic + LE devices, 95 percent of all Bluetooth devices will include Bluetooth LE by 2026.
Since nearly all smartphones, tablets, and PCs support Bluetooth LE, the growth rate of Bluetooth technology in peripheral devices will continue to outpace platform device growth. Analysts forecast a 13 percent growth from 2021 to 2026.
Bluetooth technology is now in nearly all wireless speakers and as overall demand and the desire for more flexibility and mobility increases, the adoption of Bluetooth technology in speakers will also continue to expand. 374 million Bluetooth speakers are expected to ship this year with 425 million forecasted annually by 2026.
Earbuds are the leading driver of growth for headphones. This year, 263 million Bluetooth earbuds will ship, accounting for 39 percent of all wireless headsets. By 2026, annual Bluetooth earbud shipments will triple, climbing to 619 million and making up 66 percent of all wireless headsets.
Building on 20 years of innovation, the performance of Bluetooth audio, add support for hearing aids, and introduce exciting new features that will enable the creation of new products and use cases that combine multiple products. Bluetooth will add Broadcast Audio, a new capability that will enable an audio source device (e.g. a smartphone) to broadcast one or more audio streams to an unlimited number of audio sink devices (e.g. earbuds, speakers, hearing aids). Broadcast Audio opens significant new opportunities for innovation, including the enablement of personal and location-based audio sharing.
Sports & Fitness are another huge driver in Bluetooth technology expansion by powering wearable devices like fitness trackers and smartwatches that are showing up on wrists everywhere to monitor steps, exercise, activity, and sleep.
PC Peripherals & Accessories are another driving force behind Bluetooth technology by eliminating the use of wires in keyboards, trackpads, or a mouse, peripheral devices no longer need wires to stay connected to the systems they control. The shift to working from home is also driving an increased demand for Bluetooth PC peripherals With more people using their home as a combined personal and professional space, there is an increasing demand for Bluetooth connected home and peripheral devices. Bluetooth PC accessories continue to be in high demand. Analysts expect to see a 7 percent growth from 2022 to 2026, leading to an increase to 234 million annual PC accessory shipments in 2026.
As any visitor to CES will attest, the growth of the Health & Wellness category from blood pressure monitors to portable ultrasound and x-ray imaging systems, are all incorporating Bluetooth technology to help people track and improve their overall wellbeing while making it easier for healthcare professionals to provide quality care.
There is a growing demand for lifestyle data as more people want greater awareness regarding their health, fitness, and personal activity – including movement and habits. This increased focus on data, combined with the desire for greater convenience, has led to a rise in Bluetooth enabled connected consumer electronics shipments – from wearables and smartwatches to tools, toys, and toothbrushes to health and fitness devices. Analysts predict annual personal consumer electronics shipments will double by 2026. Bluetooth fitness and wellness trackers will see 1.2x growth in the next five years, increasing from 87 million this year to 100 million annual shipments in 2026. Fitness trackers continue to grow even though a significant number of smartwatches are taking on this functionality.
Consumer demand for home entertainment devices which in many ways was the original Bluetooth category are also surging. More people looking for greater convenience has led to an increased demand for remote controls for products such as TVs, fans, speakers, game consoles, etc. Annual Bluetooth remote control shipments are forecasted to reach 359 million in 2026.
As smartwatches become more sophisticated, adopting more features and greater functionality, they are not only taking over the role of keeping people connected (e.g., phone, email, text, music, etc.), but also taking over the role of fitness and wellness trackers. Strong volume across both categories continues with growth shifting to smartwatches. This year, 101 million Bluetooth smartwatches will ship with that number seeing a 2.5x increase to 210 million annual shipments by 2026.
What started as a quirky technology that dropped as often as it connected is now a sophisticated innocuous addition to virtually every consumer and industrial device that communicates and all inspired by King Harald 1000 years ago.
The data in this story comes from the Bluetooth SIG, a global community of over 36,000 companies serving to unify, harmonize and drive innovation in the vast range of connected devices all around us.Through collective creation and shared technical standards, Bluetooth technology simplifies, secures and enriches the technology experience of users worldwide.