During the Tech Trends to Watch media session to kick off the media events prior to CES 2022, Steve Koenig, Vice President of Research at the Consumer Technology Association (CTA) discussed what is expected to be hot in 2022. And a lot of these trends have been fueled by our changes in habits and behaviors due to the COVID-19 pandemic.
One such trend is that of "The Great Home Makeover," driven, quite simply, by homeowners spending more time in their homes, and thus investing more in things to do there. He outlines three main trends: enhanced home theatres, smarter homes, and customers pursuing a more premium experience. Let's delve into each of these, along with some others.
Enhanced Home Theatres
Not only are customers upgrading to new home theatre devices, they are often doing so to use them for non-traditional reasons. Consider that, according to CTA's 23rd Annual Consumer Tech Ownership & Market Potential Study, more than half (52%) of consumers own a 4K TV, which is up 16 points compared to 2020, marking the fastest-growing category last year. Meanwhile, 36% own a soundbar, up six points, 71% own a smart or Internet-connected TV (six-point rise), and 53% a video game console (up five points). "Consumers have been leveling up their tech to live a 21st Century lifestyle," says Koenig.
Of course, home theatres are still being used to access television and movies, evidenced by the fact that top streaming services continue to grow subscribers: Netflix, reports Company and Media Reports (December 2021), has 214 million subscribers, Amazon Prime Video 175 million, Disney+ 118 million, and Apple TV+ 20 million. But they're also using the big screen for activities like gaming, displaying art thanks to TVs like Samsung's The Frame, access mobile apps like TikTok, and, more so than ever, follow on-screen workouts and other fitness activities. The CTA study found that 19% of U.S. consumers own connected sports or fitness equipment, but that isn't even needed. With a simple yoga mat, some weights or resistance bands, and a downloaded workout app or even one built into the TV, they can exercise at home.
Even for traditional TV viewing, people are investing in step-up tech, from OLED TVs to mini LED, as well as the audio to match through Dolby Atmos, additional speakers, and other means of providing spatial audio, like higher-end premium soundbars.
The Smarter Home
Among the many products in CTA's 23rd Annual Study named among the fastest-growing categories in tech in 2021, several fell into the smart home realm. At the top of the list was smart appliances at 26% of U.S. household owning one, followed by smart doorbells at 26%, and smart light bulbs at 23%.
The reasons vary, from adding this gear as part of design upgrades to looking for greater energy efficiency in the home, which has become a growing concern now that people are working from home or generally spending more time there. It may also be due to health reasons, setting someone up for easier access, as well as for a general interest in DIY installations.
Koenig notes that research has shown once customers buy one or two products, they tend to keep going, adding more and more to the mix, from addition sensors to cameras, lights, a video doorbell, and so on.
The idea of consumers "levelling up their tech," as Koenig says, is a positive thing for the industry. "We expect that to continue, "he adds, "because once they start, they want more and more."
Pursuing Premium
Gfk data finds that spending for premium brands throughout North America, Europe, Latin America, and other developed regions around the world, far outstripped that of "standard" brands, which suggests that customers are levelling up not only in the amount of tech they have in the home, but also the quality.
"This is a trend that has been simmering for the better part of 10 years," says Koenig, "but it has really started to come to a boil this season." He notes that it isn't so much about the brand but about getting a premium experience. "We're looking for premium experiences, great experiences, and in some cases, maybe we're willing to open our wallets a little bit wider to get that experience."
This could also be the result of more discretionary income due to cancelled (and hopefully refunded!) vacations, spending less on commuting to and from the office thanks to the work-from-home trend, and generally going out less often, thus having more money to spend on tech for the home.
Enthusiasm for Services
While hardware growth is on the rise, it's really the software services that are seeing a huge uptick at an expected 6% growth in 2022, according to CTA's forecast, compared to 1.8% for hardware. This is evidenced in the numbers provided above for streaming TV and connected fitness services.
Services may also come in the form of cloud-based storage and monitoring with connected security cameras and video doorbells, food delivery services, video gaming subscriptions, music streaming, and more.
CTA's Research, conducted in May and October 2021, found that 47% of U.S. consumers added streaming services in the last 12 months while 57% plan to keep it. With wellness and lifestyle, 54% added something new and 64% will keep what they have; while 53% added food delivery and 60% plan to keep it.
The average U.S. consumer is subscribed, paid or unpaid, to at least eight different services, says Koenig.
"In the season of the pandemic, we as consumers have made a lot of behavioral pivots," he adds. "We're not retreating from those positions, and in fact, may even lean in further."
Tech is on the Rise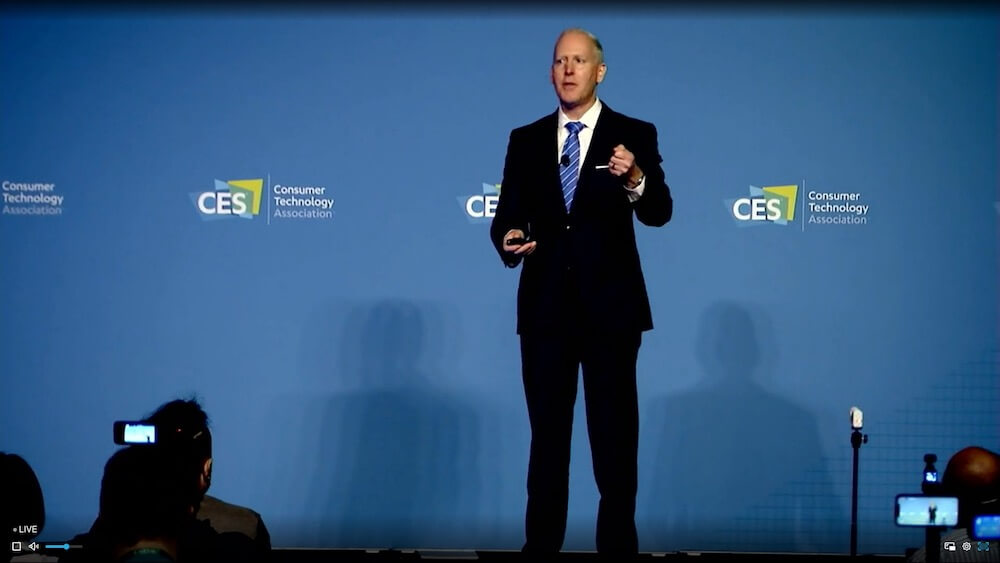 The silver lining of this pandemic for the tech industry is that, with people spending more time at home, whether it's for leisure, work, or both, they are investing in more technology to use there. Consumers who never would have considered tech services, smart home gear, or upgrading their TV, audio, appliances, and more, are considering doing that now. They realize the benefits, whether it's for convenience, productivity, efficiency, or other reasons.
From the big companies to new ventures, that's good news as the demand may continue long after COVID-19 is a distant, or at least less ominous, reality.
There's a rapid rise in funding to global start-ups, including tech and in particular, retail, fintech, and healthcare, according to CTA. "It's an incredible story for our industry," adds Koenig.