With Mother's Day behind us, it's time to think about giving love to dads. Instead of the usual bottle of whiskey, fun patterned sock-of-the-month club, and shirt and tie, consider giving dad a cool tech gift he'll truly love.
Adidas Z.N.E. 01 True Wireless Earbuds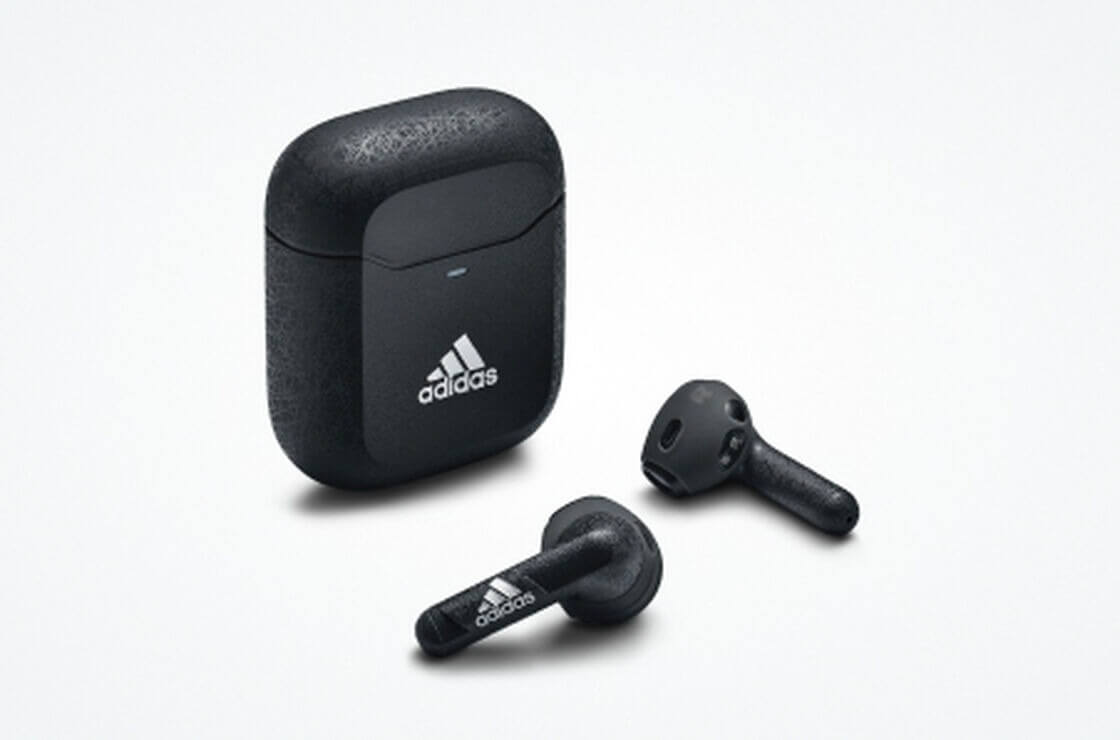 If he's a fan of Adidas clothing, grab him a pair of the Adidas Z.N.E. 01 true wireless earbuds to match his favourite performance tee and runners. Available in Indigo, Light Grey, or Night Grey for $150, both the buds and the included charging case prominently feature the iconic Adidas logo. The buds are sweat- and splash-proof, making them ideal for workouts both indoors and out. Dad will get up to five hours of play time per charge, with a total of 20 when using the case. Speaking of the case, it charges either via USB-C or wireless charging pad. There's even an eco-charging mode for extending the life of the buds by only charging them to 80% each time.
Urbanista Los Angeles Solar-Powered Headphones
What makes the Urbanista Los Angeles headphones stand out among the pack? They are solar powered, which means they can last as long as the sun does. If dad is prepping for the apocalypse, he'll love a pair of these that will fit right in with his zombie prep room. Jokes aside, the headphones use a solar cell material called Powerfoyle that converts light to energy. Once charged, they have an 80-hour internal reserve. As long as you keep them near a source of light, they will remain infinitely charged. This includes both outside and indoor light. They come in either black or tan. Gaining the approval of WiFi HiFi's John Thomson, a father of two, these headphones are sure to please a dad on your list. The best part? They aren't hugely expensive, running at about $300 a pair.
Arcade1Up Infinity Game Board
Help dad outfit the man cave with something cool his friends (and kids!) will love. The Infinity Game Board comes loaded with more than 100 board games and activities to keep dad fully entertained for hours on end. This includes digital versions of classic games like Monopoly, Sorry!, Battleship, Candyland, and Connect Four so he can show his kids the skills he has honed over decades of playing. For playing with older kids, there are strategy games like Risk, Pandemic, and Ticket to Ride. US$685
Roku Streaming Stick 4K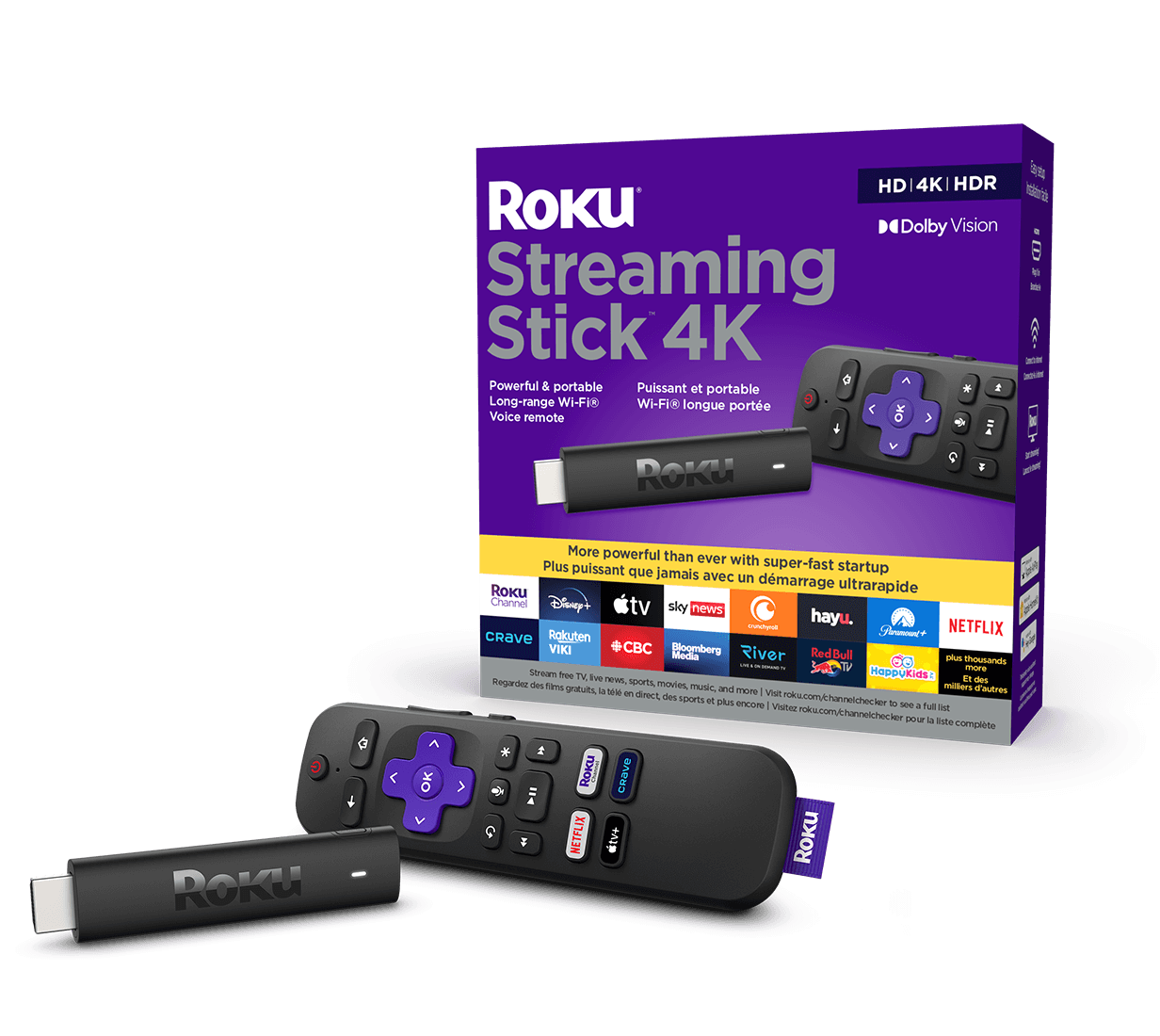 For packing in his carry-on for work trips, watching while up at the cottage, or connecting a TV at home, the Roku Streaming Stick 4K not only affords access to tons of popular streaming services (with a subscription where required), he'll also get access to tons of free Roku Channels. It's on sale often for in or around $60.
Sennheiser TV Clear 2 Dialogue-Enhancing True Wireless Earbuds
A year after introducing the TV Clear dialogue-enhancing true wireless earbuds, Sennheiser has introduced the second-generation TV Clear Set 2, which offers improved sound quality, easy set-up, and smart customizations in the app. In addition to improved sound, the TV Clear Set 2 have re-engineered buttons that are simpler to use for adjusting volume and setting the Speech Clarity level. There's also revised acoustic apertures and ear adapters for finding a perfect fit, especially with smaller ears. TV Clear Set 2 now comes fully pre-paired to its transmitter, which doubles the transmission bandwidth. The updated transmitter adds wide Dolby compatibility to ensure seamless connection to S/PDIF digital audio outputs, and a versatile USB-C power port. With the updated TV Clear companion app, you can further customize the TV Clear Set 2, including visualized controlling of the volume, configuration of the double-tap gesture, improved charging status feedback, and more. This sequel continues popular features such as Qi wireless charging, multipoint connectivity to multiple devices, and up to 15 hours of listening per charge with another 1.5 charges in the case. They'll be available just in time for Father's Day on June 12 for $550.
Google Pixel Fold
Go ahead and pre-order dad the Google Pixel Fold foldable phone and he'll be the coolest guy in the office or among his friends. They'll all marvel over the beauty of the device which is a slim 5.8-inch phone when it's folded but then expands to a larger 7.6-inch device once unfolded. Great for multitasking, it boasts Google's Tensor G2 chip, durable hinge, and IMX8 water resistance rating. He can use it in hand like a traditional phone, up his selfie game by widening the view, and position it tabletop to watch movies on his next flight. It doesn't come cheap at US$1,799, but hey, it will also come with a free Pixel Watch.
Lego Star Wars Emperor's Throne Room
Dads love Lego, too, and you can give dad his very own throne (no, not the toilet). Instead, it's this diorama set that consists of 807 pieces to depict an accurate representation of Emperor Palpatine's Throne room on the Death Star. The piece is featured in the Return of the Jedi movie, and we'll bet dad will throw on the flick while he builds and de-stresses. The intricate details make for a beautiful showpiece in his man cave once it's done. It sells for US$130.
Apple Watch Ultra
With the Apple Watch Ultra, the active dad can enjoy tons more capabilities and the best of the best when it comes to specs, including improved battery life. It's more rugged than any other Apple Watch, great if dad loves water sports. It has a larger Digital Crown that's easier to manipulate, even with ski gloves on, and has a convenient action button. With compass waypoints, built-in siren, three-microphone array, and more, this is the top-line Apple Watch for dad. It's $1,100, but he'll love you for it.
Nanoleaf Lines
Starting at $199, Nanoleaf Lines are the perfect décor piece for dad's game or theatre room. They come in 90 or 60° connectors, ideal for abstract designs, wrapping doorways, or positioning by the TV. He can remotely control the colours choosing from millions of RGB combinations, like his favourite sports team, ambiance for a video game, and more.
Sonos Era 300 Wireless Speaker
The Sonos Era 300 might just be the speaker dad has been looking for to provide wireless sound from a small footprint. With spatial audio and Dolby Atmos support, it can connect via Wi-Fi, Bluetooth, and USB-C line-in. A neat volume slider on the top makes adjusting the sound a breeze, that is when dad isn't using the Sonos app or even his voice. It's super easy to set-up. Go the extra mile and grab him a Sanus stand especially fitted for the speaker so he can set it up right away. Go all out with two Sonos Era 300 speakers, a Sonos soundbar, and sub for an immersive home theatre or listening room experience. Each Era 300 will set you back $559.
Samsung QN900C TV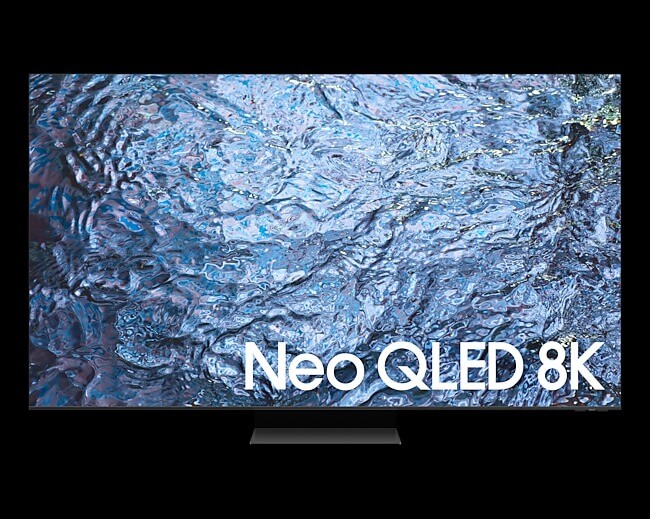 One of the latest in Samsung's line-up, the Samsung QN900C Neo QLED TV boasts 8K resolution, Auto HDR Remastering, and 8K Ai upscaling. The Infinity Screen brings the picture right to the edges of the display. With Dolby Atmos as well, the sound (with supported sources and speakers) will make the TV's stunning visual performance. The smallest 65-inch model will set you back US$6,500, but it will bring all of dad's TV and movie viewing to life in a way he never imagined. I saw these both at CES 2023 and at an exclusive event at the Toronto Eaton Centre, with delectable dishes from chef Dustin Gallagher depicted on screen as we devoured the same ones. The colours were just as stunning and delightful as the taste.
PSB M4U 9 Headphones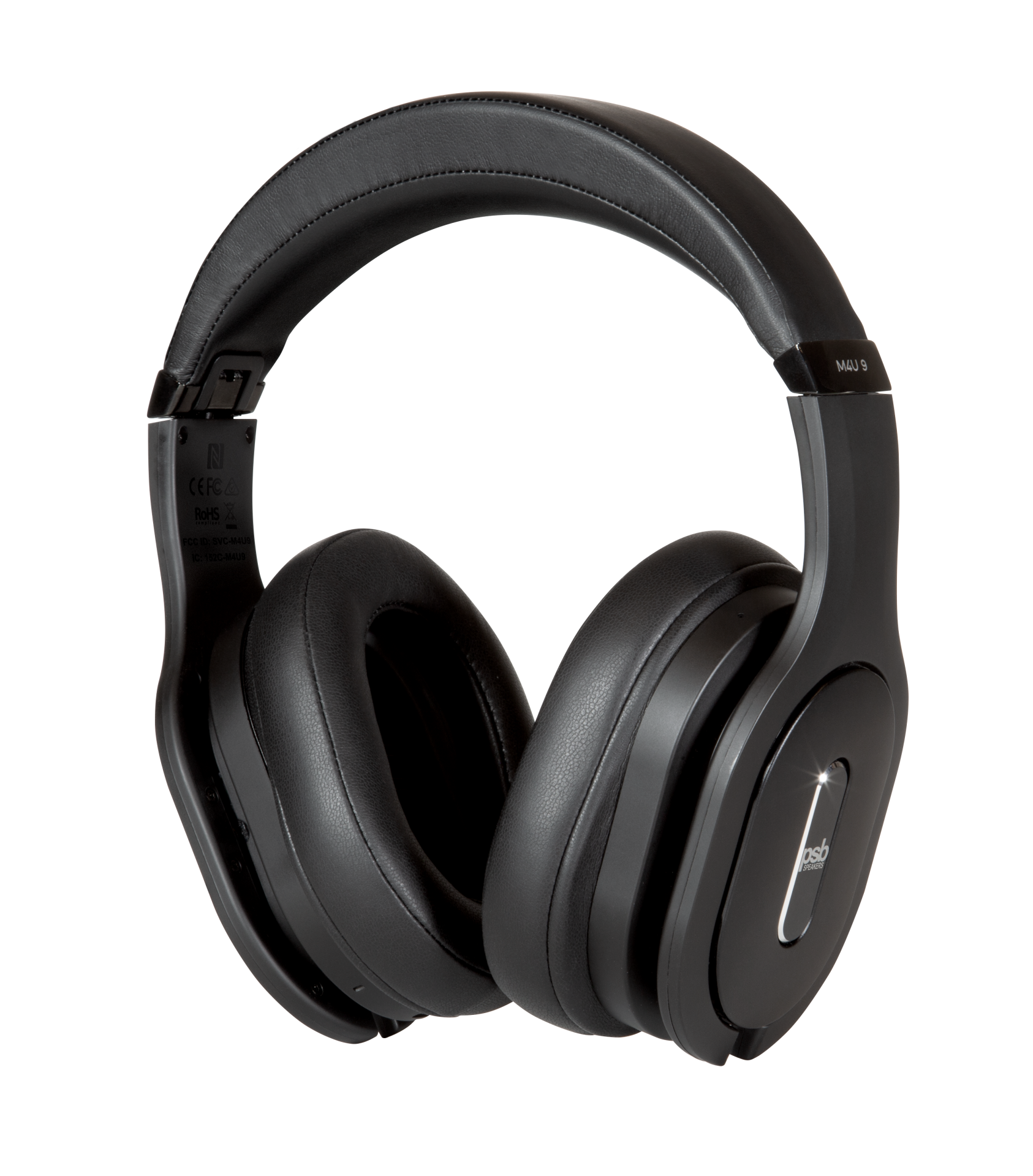 The PSB M4U 9 headphones offer sound personalization options through a partnership with Audiodo Personal Sound along with PSB's proprietary RoomFeel technology. Available for $699, it's crafted with premium materials, adaptive audio technologies, and intelligent features. The wireless active noise cancelling over-ear headphones implement new graphene-infused drivers which improve on damping, stiffness and efficiency to reveal PSB's "true-to-nature" sonic signature. aptX Adaptive Bluetooth technology enables fast and easy pairing with any device, with support for up to 24-bit high-definition audio. Active noise cancelling (ANC) capabilities using four digital MEMS microphones decrease audio conversion errors in audio processing for pure noise-free listening, while two additional mics for cVc (clear voice capture) technology deliver crystal clear call quality. A three-position mode switch on the M4U 9 allows users to choose between ANC with RoomFeel, Active with RoomFeel or a Passive mode. Gyro-suspended, fabric and leatherette earpads tilted at 15 degrees provide excellent seal and ergonomic comfort for an extended listening time of up to 25 hours in Active Mode.
JBL Endurance Peak 3 True Wireless Earbuds
WiFi HiFi's John Thomson reviewed the JBL Endurance Peak 3 true wireless earbuds and absolutely loved them, finding they changed his perception on the true wireless category. He wore them while swimming, running in the rain, working out, and found they worked flawlessly. Battery life was generous as well, and they were comfortable to wear for long periods, even during his two-hour climb up a mountain. Bottom line: as a dad himself, he'd highly recommend these for any dad who is ready to put a good pair of wireless headphones through their paces. Grab a pair with charging case for about $130 on sale.
Kensington MacBook Privacy Screen
After reviewing the Kensington MagPro Elite Magnetic Privacy Screen for my MacBook Pro, I'm a believer. While I work from home and don't need to worry about prying eyes, a few nights a week, I work in a local coffee shop. Sometimes, it can get busy and while there's nothing particularly confidential on my screen while I'm working on articles (like this gift guide!), sometimes, I'm working with embargoed information, or might call up documents that contain my personal information. Having the privacy screen, which makes it virtually impossible for someone to read off the screen when they're standing off-axis, offers tremendous peace-of-mind. Pricing varies, but the one for the MacBook Pro M1 (2021) is $65. It's worth every penny, especially if you work often in public places, in offices with close-together cubicles, and even for students working in lecture halls or classrooms. Kensington offers a range of privacy screens for different devices.
Marshall Middleton Speaker
One of the latest additions to the Marshall line of speakers, the Marshall Middleton is durable and waterproof, so you can use it just about anywhere. It features spatial and binaural 360-degree sound using Marshall's unique multi-directional technology. Power arrives from two 20-Watt Class D amplifiers for the woofers and two 10-Watt Class D amplifiers for the tweeters and two 3" 15W woofers, two 3/5" 10W tweeters and two passive radiators. Like the home speakers, Marshall is emphasizing over the air (OTA) updates to keep the Middleton speaker up to date with the latest software and the company. Made of 55% post-consumer recycled plastic from used electronics, water bottles and automotive light covers, it is 100% PVC-free. Get more than 20 hours of battery life per charge, and an extra two hours of playtime after a quick 20-minute charge. MSRP $400.
iFi Audio Diablo X Portable DAC
Want improved sound when listening to tunes, podcasts, or watching TV shows, movies, and sports from your phone? You can achieve that with a portable DAC like the iFi audio Diablo X, which was introduced earlier this year. iFi partnered with xMEMS as an official DAC/headphone amp technology partner, and the Diablo X supports the new xMEMS' solid state monolithic speaker technology. Get reference level sound via the pair of BurrBrown DAC chips and a 16-core XMOS chip to process the data received via the USB and S/PDIF digital inputs, meaning the Diablo X can handle up to PCM 768, DSD 512, 2xDXD. It also provides full MQA decoding, like its predecessor. When paired with In-Ear Monitors featuring the xMEMS' monolithic micro speaker, the Diablo X will provide audiophile-level resolution, creating lightning-fast transient response, near-zero phase shift, and +/-1° part-to-part phase consistency. The result is a highly uniform and reliable driver that eliminates the need to match and calibrate, says the company.
Thorens TD 204 Turntable
Vinyl is still on the rise, and you can get dad a new (or his first) turntable since the '80s with the Thorens TD 204. It has been developed for what Thorens describes as a high-end audiophile beginner turntable; a turntable with sound expansion potential for audiophiles but priced mid-field between true audiophile grade and an enthusiast level. The distinction is made by not including the features found in Thorens flagship models such as XLR outputs, isolated sub-chassis, and higher-end cartridges. The surface finishes are black high gloss and walnut high gloss. The new TP 120 tonearm introduces a new high-quality bearing technology that places the turntable on the higher range due to the bearing play and the coefficients of friction being reduced to a lower level than competing turntables in a similar price range. The TP 120 features a 9″ J-shaped aluminum tonearm with an effective tonearm mass of 15 grams with a visual similarity to the larger flagship TP 1500 model. The detachable headshell with SME connector is equipped with an AT95E Audio Technica cartridge. An integrated MM phono pre-amp (which can be switched on/off) enables direct connection to virtually any audio playback source. The platter, which is manufactured from die-cast aluminum, is set in rotation by a Thorens precision drive belt. The plinth of the TD 204 rests on four vibration-damping feet. Grab this one for dad for $1,499.
Call of Duty
If you think grown dads aren't glued to the TV, headphones on playing Call of Duty with one another, you are sorely mistaken. While the game attracts plenty of teens and pre-teens whose parents permit them to play, there's a large group of middle-aged dads laughing it up as they work on their hand-eye coordination and perfect their virtual combat skills. Many of them even wear headsets and play online together while chatting about the latest office politics or current events.
Crave Subscription
HBO Max, or rather just Max, is not available in Canada just yet. But most of the content you'll get through that U.S-based streaming service is available from Crave in Canada. The Crave Total services include access to the entire content library on all devices at the best possible resolution. You can cast to the big screen or access the app from a smart TV interface (or directly through Bell Fibe TV). You can also download content to watch offline, and stream up to four shows or movies at the same time from different devices. It'll set you back $20/mo. or sign dad up for a year for $200. If he loves and uses it, you can renew each year as his annual Father's Day gift. And with a subscription, he can check out some hot shows like Succession, The Last of Us, and House of the Dragon.
Sennheiser Conversation Clear Plus True Wireless Earbuds
If dad is starting to lose his hearing, consider getting him these earbuds, which are solid true wireless buds in their own right, but also secretly function for hearing assistance. They provide advanced speech enhancement technology so dad will be able to hear better in louder environments. Because they look like traditional earbuds, however, everyone will just think dad is listening to a rocking playlist, secretly catching up with the big game, or prepping for a big phone call. When he's in a loud environment, they will analyze the noise level and match speech enhancement to his surroundings. This includes both someone he's talking to live or a person on the other end of a call. They also feature active noise cancellation to further help improve the clarity of conversations. Dad can adjust how much background noise is let in using the Ambient Awareness mode. He can choose from three modes: Relax, Communication, and Streaming. They pair to any Bluetooth-enabled device and run for up to nine hours per charge while the included charging case boosts this by another 27. They sell for about $1,100, and receive glowing endorsements from '80s rocker Dee Snider.
ZLINE Monument Wine Cooler
Does dad love wine, and consider himself an amateur sommelier? Treat him to a cool wine fridge like this one with this 24-inch model that offers dual zones for different types, like red and white. Finished in stainless steel, it has four wood shelves and can hold up to 22 bottles of 154 12 oz. cans. The LED display makes it simple to adjust temperature, lighting, and even control the child lock. The shelves are adjustable as well in case someone gifts him a bigger bottle of champagne or he wants to fill it with smaller cooler cans through the summer. You can see the contents inside through the UV-resistant, dual pane, reversible glass door. It can be set up either built-in or freestanding. Get it for about US$1,400.
Razer Blackshark V2 Pro Esports Headset
If dad is into esports, he'll appreciate this wireless headset that is designed to be comfortable to wear for long gaming session, offers optimized performance, and ultra-fast connectivity. With a new HyperClear Super Wideband mic, built-in Pro-Tuned FPS Profiles, 70-hour battery life, Type C charging, Bluetooth connectivity, and more, the BlackShark V2 Pro was designed in collaboration with some of the world's top esports players, including Hakis (Alliance), Shotzzy (OpTic Gaming), Dexter (MOUZ), Refsgaard (Ninjas in Pyjamas), & Stax (DRX). Grab it for US$200.
Apple Watch Pride Edition Sport Band
If dad is a member of, or ally for, the LGBTQ+ community, he might love the new Pride Edition sports band for his Apple Watch. It's designed to bring awareness to LGBTQ+ advocacy organizations that are working to bring about positive change, including Equality Federation Institute, an advocacy accelerator that is building a network of state-based LGBTQ+ advocacy organizations in the U.S., and GLSEN, an education organization working to end discrimination, harassment, and bullying based on sexual orientation, gender identity, and gender expression. It features the original pride flag rainbow colours along with five others, each with a special meaning. Black and brown symbolize Black and Latin communities, in addition to those who have passed away from or are living with HIV/AIDS, while light blue, pink, and white represent transgender and nonbinary individuals. The design integrates the rainbow of geometric shapes on a white base, which are compression-molded into the final band. In the forming process, the base material flows around each individual shape, creating small variations in their layout. This means no two bands are exactly alike, reflecting the individuality of all members of the LGBTQ+ community, says Apple. It sells for $59 and is compatible with Apple Watch Series 3 and later.
Uber Video Gift
Uber recently launched a new video gift option that would be perfect for dad on Father's Day. The next time dad is at home and craving a burger, pizza, or sushi, he can tap into the funds you deliver to his account and order away. They come with a personalized video message, so you can sing dad a song, send heartfelt "I love yous," or prank him with some fun dad jokes. In addition to crediting gift cards to dad, you can also select other gifts like chocolates, wine, tacos, or even his favourite gluten-free bread.