Every year, I get the opportunity to try and review a myriad of tech devices. Among them are a few that I get particularly excited about. Often, it's because they deliver as promised, serving their purpose beautifully. Sometimes, it's a product that's just so simple and works – no frills, just function. And sometimes, there's gear I have had in my arsenal for years that proves it was worth investing in. With that said, here are a few of my favourites from 2021, some that are newly released and others that have served me well for years.
iRobot Roomba j7+ Robot Vacuum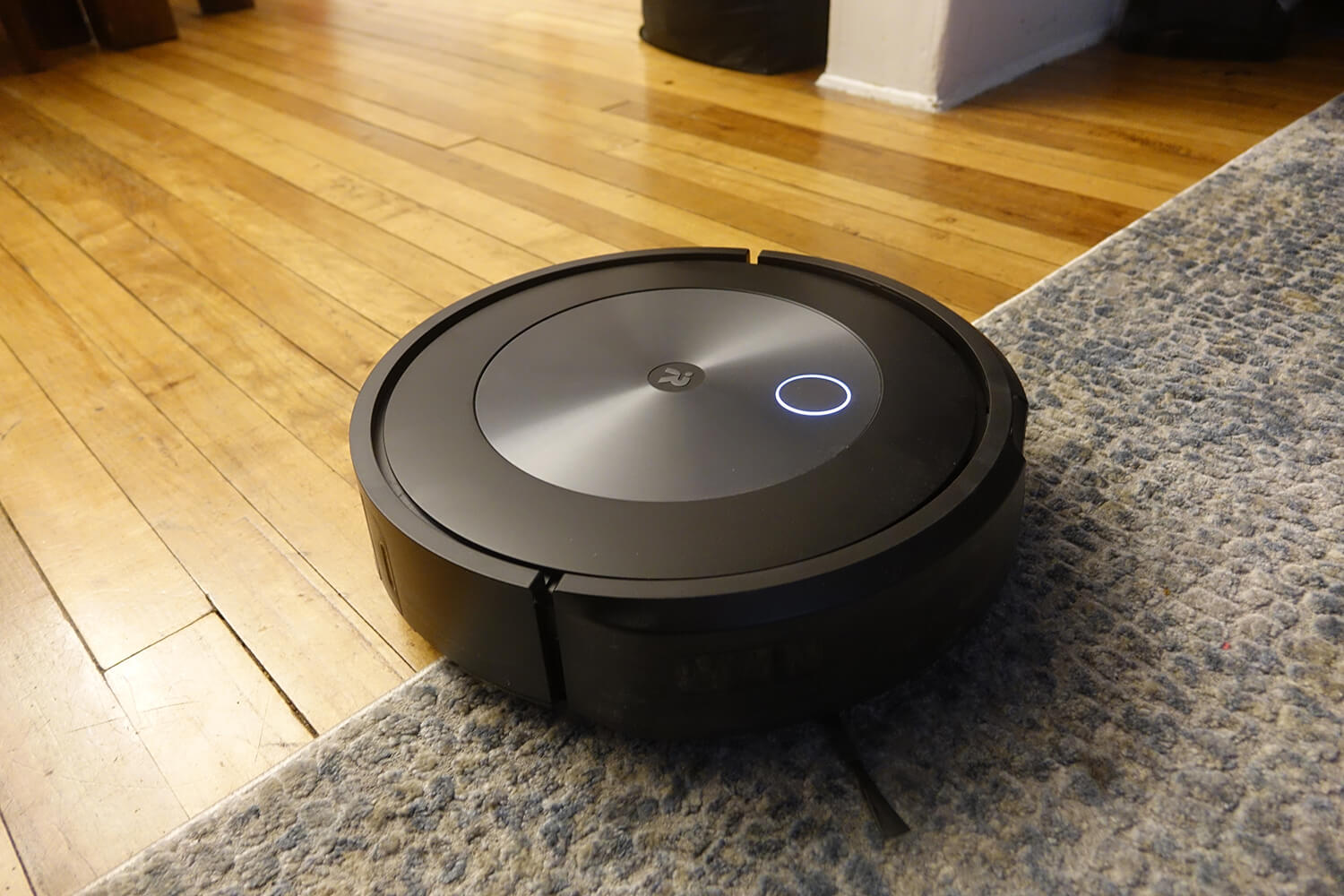 I have used robot vacuums for many years, but my one major issue with them was that I felt like I had to run a scan of the floors before cleaning, making it difficult to set a schedule when I was away. What if my son left his iPad cable on the floor? Or took his socks off in the living room and forgot to bring them upstairs before bed? Then, there's the rat's nest of cables plugged into a power bar by the living room side table that sits there permanently to power up essential gadgets, from a digital photo frame to a smart remote to a Qi charging stand. The iRobot Roomba j7+ solves this issue with PrecisionNavigation and AI, detecting common obstacles, like cords, cables, socks, shoes, and pet poop. It avoids them, sends a photo it snaps with its LED light and camera, and lets you advise how it should handle such objects in the future. Set a keep out zone for an area that could be particularly troublesome (like that aforementioned rat's nest of cables) or let it know the item was temporarily there and even send it back out to clean the areas it missed once you have picked up the rogue items. It's so refreshing and the best robot vacuum I have used to date. Read my full review.
Fitbit Luxe Activity and Sleep Tracker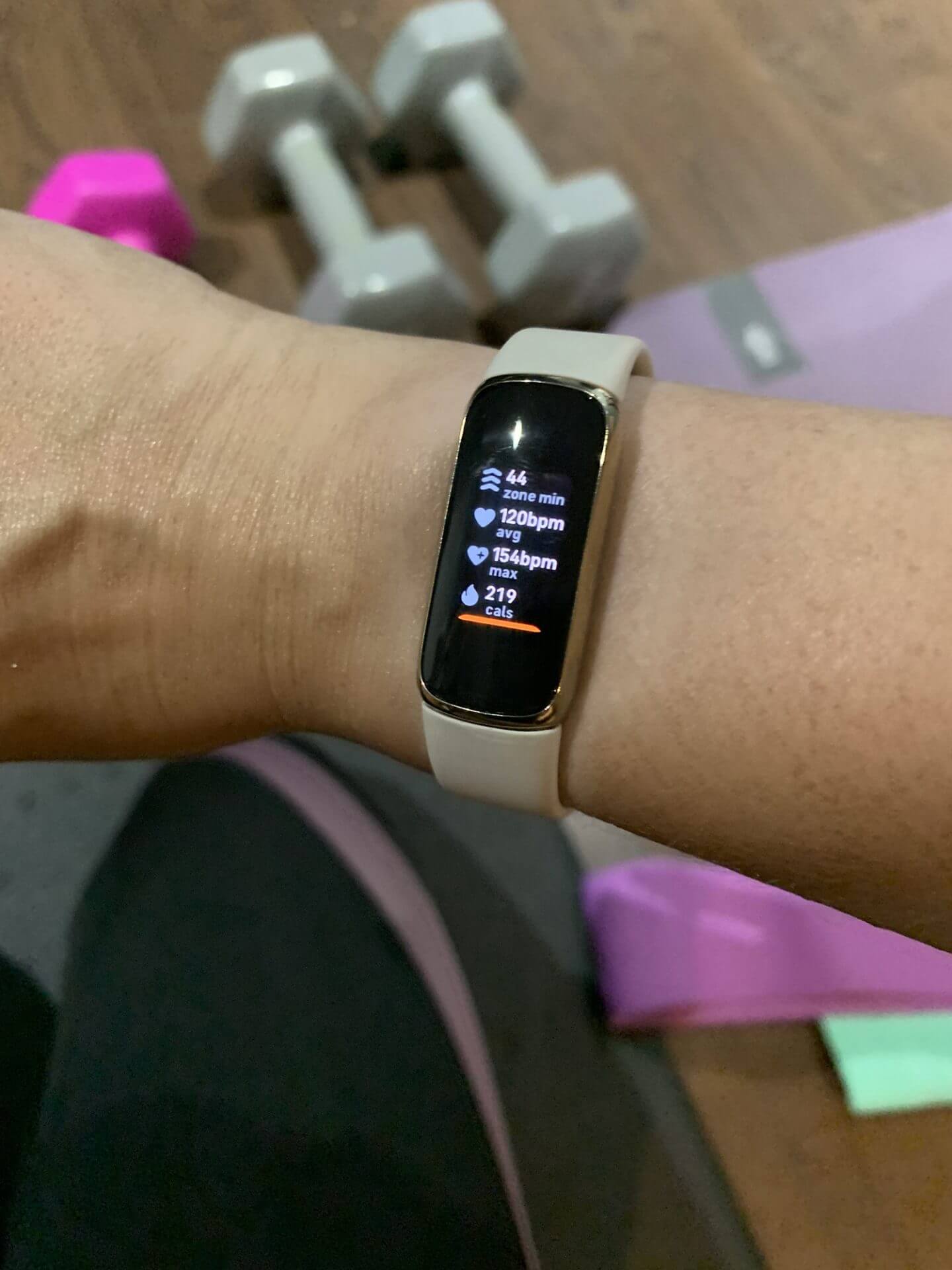 There are people who love to wear fitness trackers on their wrists like badges and those who don't want one getting in the way of their look. The Fitbit Luxe is ideal for those who fit into the latter category. But what really surprised me about this tracker is that it's effective in accomplishing everything you would need in a fitness tracker if you're actually wearing one to log workouts and not just track daily steps and sleep. I wore it for months and never felt compelled to switch back to my smartwatch. It looks like a bracelet and while the screen is super tiny, you can still easily read incoming notifications. There are a few concessions, of course. But as a fitness tracker for someone who wants something that looks like jewelry that can still accomplish everything you'd expect from a premium device, it fits the bill. Read my full review.
Roku Streaming Stick 4K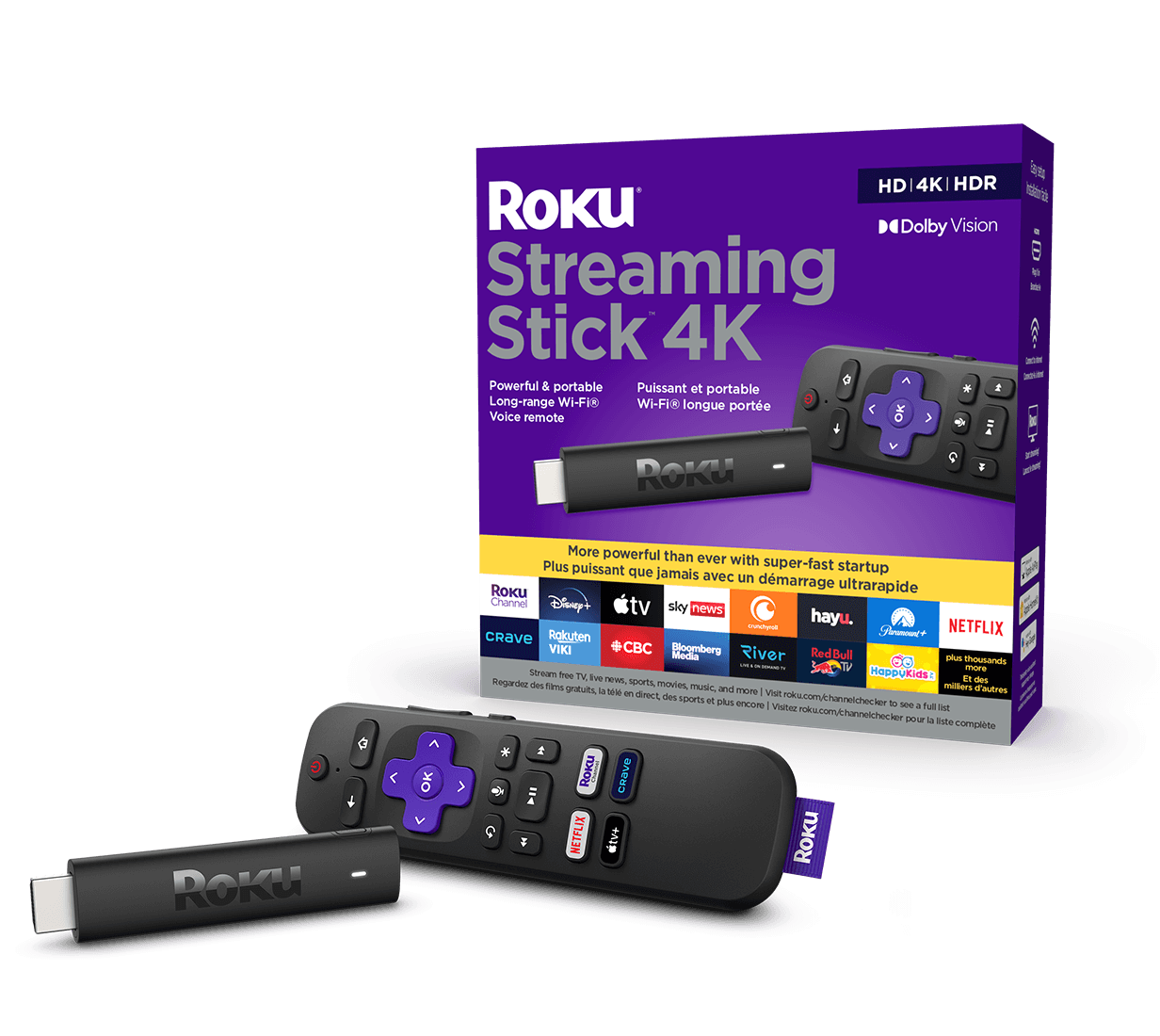 I don't often watch TV in the bedroom which is why we haven't upgraded our old TV. It's a beautiful 65-incher that accomplishes the job when I want to binge-watch something while sick in bed or throw on a show to play in the background while I fall asleep. But there's one issue: it isn't a smart TV. This issue is easily solved with the Roku Streaming Stick 4K. The TV is not 4K and since it's an older model, I can't do things like control volume with the Roku remote. But setting it up was a breeze and tapping into services like Netflix and Disney+ was a cinch. The interface is second-to-none, such that it's even worthwhile to use with a smart TV to enjoy the upgraded and intuitive experience for accessing your favourite shows. The best part: I can take it with me to use in hotel rooms or other places, setting it up within minutes anywhere I go. Plus, AirPlay 2 makes it easy to control and share content from an iOS device. At just $70, it's a steal.
Ring Video Doorbell 3 Plus
I have been using the Ring Video Doorbell 3 Plus video doorbell since last year, but there have been several upgrades since we first installed it. It's battery powered, can tap into your existing doorbell wiring, and offers motion detection with customized zones. The cool Pre-Roll feature lets you see a few seconds before a motion alert was detected, which has come in handy more than I ever would have realized. Why? By the time I tap into the app to see what is going on and it loads up, displaying the live feed in colour (it takes a few seconds), the delivery person has often already left. Video is clear, and two-way talk is handy so I can chat with my son as he organizes recycling on the porch while I work inside. Ring Protect is a worthwhile add-on for recording videos, capturing still images, and sharing moments if needed. The video doorbell is weather-resistant down to -20 degrees Celsius, and we have noticed it had troubles operating on some of the extremely cold winter days in Toronto when temperatures dipped below that. The app is super easy to use and now offers new features like geo-fencing so you only receive notifications if someone walks on the property, for example, versus someone walking their down or jogging along the sidewalk. Ring has since introduced the Ring Video Doorbell 4, which adds pre-roll in colour and other upgrades.
Handl iPhone Case
While I have tons of cases for my iPhone XR (which is in desperate need of an upgrade soon!) I always gravitate to the Handl case. It's simple yet offers great protection and a stylish, luxurious look. But my favourite part is the built-in handle (hence the name) that functions as a kickstand as well as a hand grip. I can easily prop my phone up on a table or other flat surface in both portrait or landscape mode. While playing time-waster app games, taking selfies, or simply walking about, I can also run my middle and ring finger through the gap where the elastic band sits to secure the phone without wrapping my hand around it. It's the simplicity in the clever design that makes this case one of the best I have ever used. With that said, the elastic can wear out over time. But it will easily last through the life of your phone if you swap out every 2-3 years. Read my full review.
Bell Fibe TV Service
I have been a Bell Fibe customer since the service launched in Canada, and while most people have cut the cord these days, as an avid TV watcher, I am not one of them. (I do subscribe to most streaming services, too.) In fact, when we moved from our downtown Toronto condo to Oshawa on the east end of the city, one of the first things I looked into was that Fibe was available in the area. Not only that, but we have since been upgraded to pure fibre, with download speeds of up to 1.5Gbps. Needless to say, from an Internet perspective, if I need to download a large file, it takes mere seconds. But from a TV perspective, the service is reliable and intuitive. The mobile app, meanwhile, is a valuable part of the package, continuously being updated. I can not only easily tap into it to set a recording without having to go through the painstaking process of choosing letter by letter using the TV remote, I can also manage the PVR, see what's on, and even play shows directly on my device for up to 90 days. There's even an option to download recordings to watch without Wi-Fi. When it comes to the most valuable services I have in the home, Bell Fibe is near, if not at, the top of the list.
iNassen HDMI to USB-C Cable
There's nothing particularly amazing about the iNassen HDMI-to-USB-C cable – it's just your basic adapter cable. But I use it frequently. One of the perks of my job as a freelancer writing about television entertainment is that I often get access to screeners of new shows ahead of time. And while the tech world would like us all to believe that everything is going wireless, the truth is that a hardwired set-up is still the best, most reliable connection. So, when I'm watching and can't use the streaming service's standard app since I'm on a screeners account, I'll plug my laptop in, switch inputs, and watch from the screener website displayed on the big screen. This cable is essential to accomplishing this, with one end plugged into an HDMI cord and the other to my MacBook Air's USB-C port. It's equipped for 4K streaming and is solidly built so it won't bend, twist, or fray. The 24K gold plated connectors ensure it can be plugged in and out over 12,000 times without issue. I have never had a syncing issue and playback is always seamless.
Dyson V15 Detect Cordless Stick Vacuum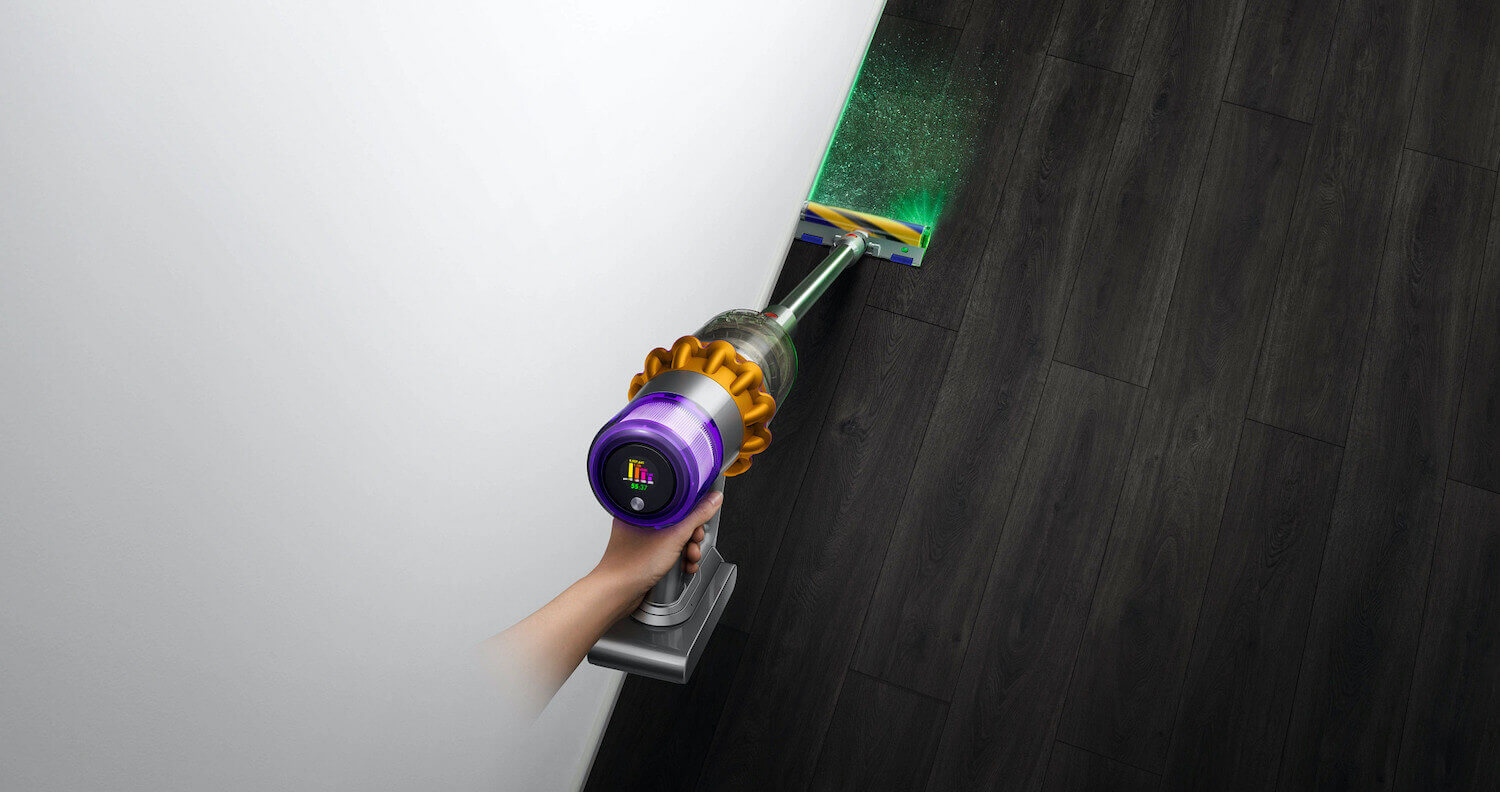 I am a lover of cordless stick vacuums, particularly Dyson, and I recently had the chance to try the V15 Detect Cordless Stick Vacuum. I was mesmerized by how useful the Slim Fluffy head cleaner is: it's not just a gimmick! While seeing the details of the microscopic dust it's picking up on the screen is cool, the stunner is when you turn the lights down and the laser lights up for you to see just how much dust and debris is on your floors. It allows for a thoroughly satisfying clean and might even get the kids excited about helping vacuum their rooms. While it comes in at the high price of $950, your family will thank you for this upgrade.
Neewer 70-Inch Portable Tripod
Since I often record videos for my job, a tripod was necessary for capturing everything from my sit-down explanations to B-roll footage. I have captured footage in my bathroom while reviewing a hair straightener, and even outside in the backyard while demonstrating a baby stroller. All of this was made super-simple thanks to the handy Neewer 70-inch portable tripod. It can extend to 70 inches or collapse to just 20.9 inches when I am using it tabletop. It can tilt, rotate, and adjust every which way so I can capture the perfect angles. It's super lightweight at just 4 lbs., accommodates my Sony DSLR connected to the hot shoe with ease, and packs up neatly in a zippered case with carry handle so I can tuck it away under my desk until needed. It's easily one of the most useful tech accessories I have purchased in the last few years that has helped make my job easier.
LG 75-inch Nano90 NanoCell TV with ThinQ AI
We recently upgraded the basement theatre room TV to this beauty and haven't looked back. Ideal for movie nights, after-school TV for my son, gaming, and my daily workouts (thanks to AirPlay support), the LG Nano90 NanoCell TV has proven to be a great investment. From a gaming perspective, the TruMotion 240 refresh rate is a game changer while for smart TV, webOS 6.0 is a solid platform. The Magic Remote, integrated Wi-Fi and Bluetooth, and, as noted, AirPlay, adds to the experience. I have encountered issues with the Wi-Fi connection dropping from time to time, but a quick reset usually fixes it. For an absolutely gorgeous picture, whether you're watching TV or streaming apps, this TV is a great option. We went big with the 75-incher but it comes in smaller (and larger) sizes as well.
Tile Bluetooth Tracker
I can't say enough good things about the Tile Bluetooth tracker, which has come in handy over the years countless times. I use the 2020 model Tile Pro, with one connected to my car keys and one to my house keys. Any time I am rushing out the door and can't find my keys, I "ring" the tracker from my phone so I can locate them immediately – usually somewhere in the house, like in another jacket pocket or fallen somewhere to the floor. But more commonly, it's my phone I can't find. The Tile works for that, too, so I can double press its button to "ring" my phone and find where I accidentally left it. I haven't yet tried the new 2022 models, but they offer some notable improvements. The Tile Pro (2022) has a 400-foot range and still comes with the replaceable battery that lasts for up to a year (a dealbreaker in my opinion versus Tiles that need to be replaced every few years). It also offers an even louder ring. It's rectangular versus square in shape and is IP67 rated for full water resistance. It also has a new QR code feature so if someone finds the Tile, and whatever it's attached to, they can scan the code to get your contact information to return it. Since the Tile Pro works with the Tile community of users around the world, as long as another Tile user is nearby with their phone and Bluetooth on, you can pinpoint the location of your lost item. Thankfully, I haven't yet lost my keys and had to use the Tile community to find them. But I have been able to use the app to 1) verify that the keys are indeed still in my house or in the car somewhere, even if I can't hear the ring, and 2) find them and get out of the house quickly instead of being late for an event.
BeachBodyonDemand Subscription
About a year ago, I made a commitment to get myself back into shape after a pandemic lockdown that included plenty of cooking, baking, eating, sedentary time, and ultimately, weight gain. Together with several friends, we follow BeachBodyonDemand workout programs, tracking each workout with our respective fitness trackers, then sharing a screenshot of the workout summary along with a "sweaty selfie" for accountability. It has worked wonders as we have all motivated one another to work our hardest – and I have lost 13 lbs., bringing me back to an ideal weight I hadn't been in more than a decade. From weightlifting to boxing, cardio and more, we continue to workout together (remotely), sometimes doing different workouts, other times doing a program together to share insights. It's easy to access the program through the respective app, using AirPlay on my TV – you can also use iOS, Android, Roku, Chromecast, and Fire TV to work out virtually anywhere. Sign up for one year for $119, six months for $90.87, or pay $75.20 every three months for a shorter-term commitment. There's also a 14-day free trial.