Today, Intel announced Intel Unison, a software solution exclusively for Intel Evo laptops. Its seamlessly connects your PC and Devices bringing together devices, operating systems, and form factors to create one integrated experience. It's a true cross-platform experience compatible with both Android and iOS phones.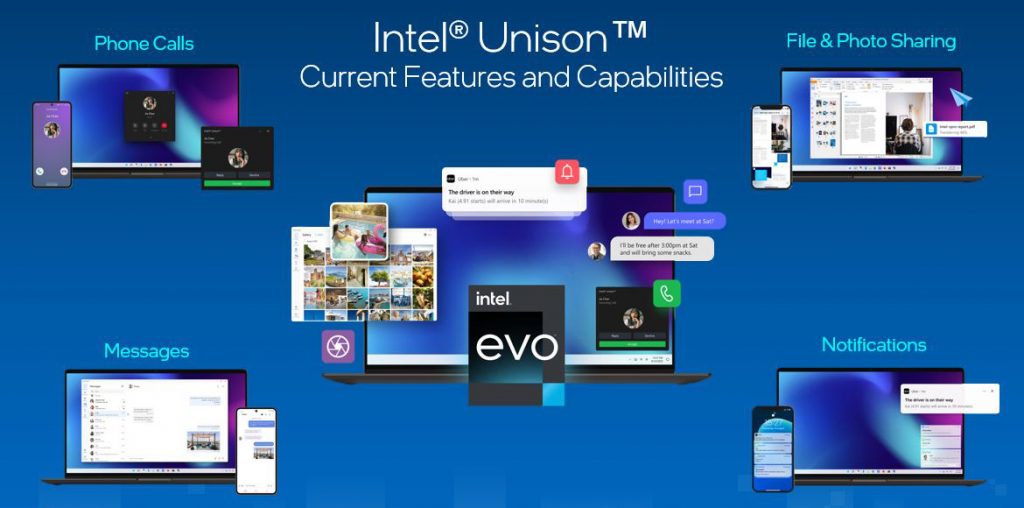 Based on the technology of Screenovate, an Israeli software company that was acquired by Intel last year, Intel Unison will start rolling out to the market on select 12th Gen Intel Core processor based Intel Evo designs this holiday season starting with Acer, HP and Lenovo.
"We are excited about the energy and ambition of our newest team here at Intel in Israel and we are committed to provide new reasons for people to love their laptops throughout the coming years" said Dan Rogers, Senior Director, Mobile Product Marketing.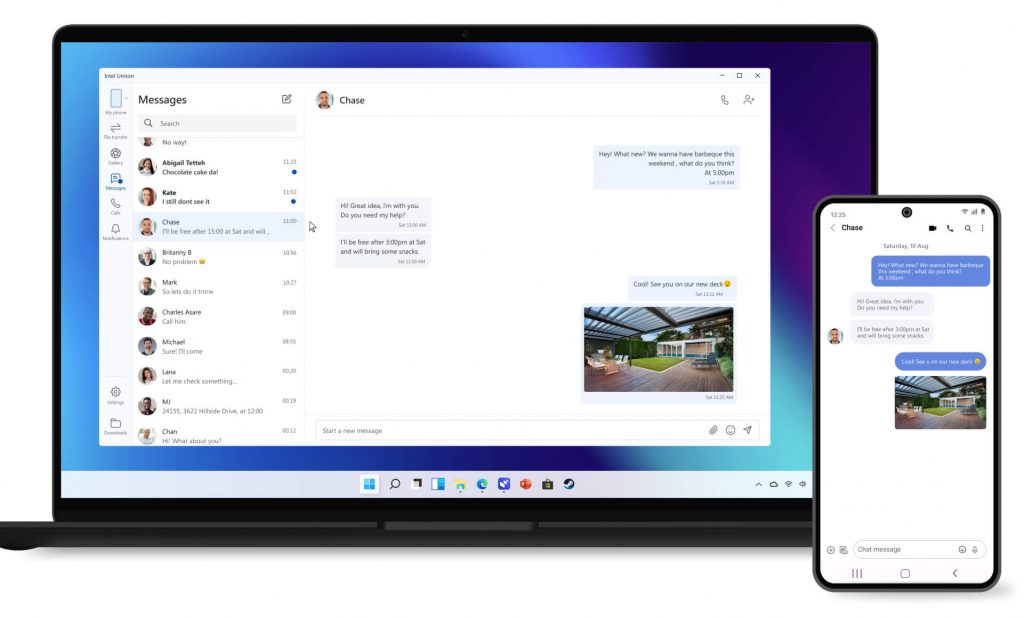 Additional Intel Evo designs early next year with 13th Gen devices will also include Intel Unison. Its Easy, intuitive, and fast:
• Integrate your devices in a snap, with an intuitive one-time setup that is fast and easy
• Extend the power of the PC and enjoy the ease of taking a photo or a video on your phone and
seamlessly editing it on your PC.
• Use your PC's keyboard, mouse, or touchscreen to control the experience.
Unison allows the user to stay focused on the PC screen with the following features.
• Send and receive text messages from your PC, so you can avoid device switching and enjoy the
comfort and ease of a full keyboard and monitor.
• Make and receive voice calls directly from your PC. With access to your phone's full contact list,
experience the ease of making calls from your PC with all contacts at your fingertips.
• Stay connected and maintain control. Receive and manage phone notifications from your PC.
• Save time and reduce frustration when transferring files and photos between your PC and
Android or iOS device.
Connectivity and flexibility
Intel Unison features flexible connectivity options that include a local Wi-Fi router or peer-to-peer connection over the network, while Bluetooth and Bluetooth Low Energy (BLE) are utilized according to the scenario and devices involved.