Sony Electronics has announced its newest addition to the brand's AV receiver line. These receivers are the first from Sony to feature 8K and 4K/120 support as well as Sony's 360 Spatial Sound Mapping technology that can place multiple phantom speakers around the room to create a wider listening space for a more authentic cinematic experience at home. By utilizing the positional information measured by Sony's Digital Cinema Auto Calibration IX (D.C.A.C. IX), multiple phantom speakers are generated all around the room. D.C.A.C. IX, the latest auto-calibration technology developed by Sony, can correct the distance, angle, sound pressure and frequency response of each speaker by measuring the speaker placement in 3D using the supplied calibration microphone. This works alongside Auto Phase Matching which aligns the phase of different speakers. This means users can compensate for challenging speaker placement, delay or phase shift and feel fully immersed in a movie. The new ES line features four new models built mainly for custom installation.
Sony's Elevated Standard (ES) series' AV receivers new lineup features four new models that are intended for integrators with optimized configurability, flexible connectivity and advanced IP control compatibility with leading control systems.
The frame beam base chassis (FBB chassis) has been developed for the audio amplifiers by combining a conventional frame beam chassis with a transformer base, providing high accuracy and stiffness, the frame is more stabilized, reproducing better sound with less distortion. Additionally, the overall thickness of the ES series has been improved. Now, the bottom is 200% thicker and side wall is 120% thicker than previous models.
Featuring support for the leading control systems from Control4, Crestron, Savant and OvrC, custom integrators, Sony's ES receiver lineup is designed to integrate seamlessly with all the most popular control systems and is simplified by offering multiple ways to setup the receiver such as using the graphical user interface, or front panel display3. Additionally, the Works with Sonos feature makes it possible to integrate into a Sonos home sound system.
STR-AN1000 gives consumers an immersive surround sound and high quality visual with simple set up. without any special skill or knowledge with new Sony's 360 Spatial Sound Mapping. "We are very excited to share the news of our highly anticipated receiver lineup," said Tyler Ishida, President of Consumer Business Group, Sony Electronics. "We've been a part of the custom integration channel for over 30 years, and we're looking forward to offering streamlined integration for our partners, while also delivering incredible performance. We can't wait for consumers to experience our new STR-AN1000 model! It's perfect for our customers looking for an immersive home theater experience like never before."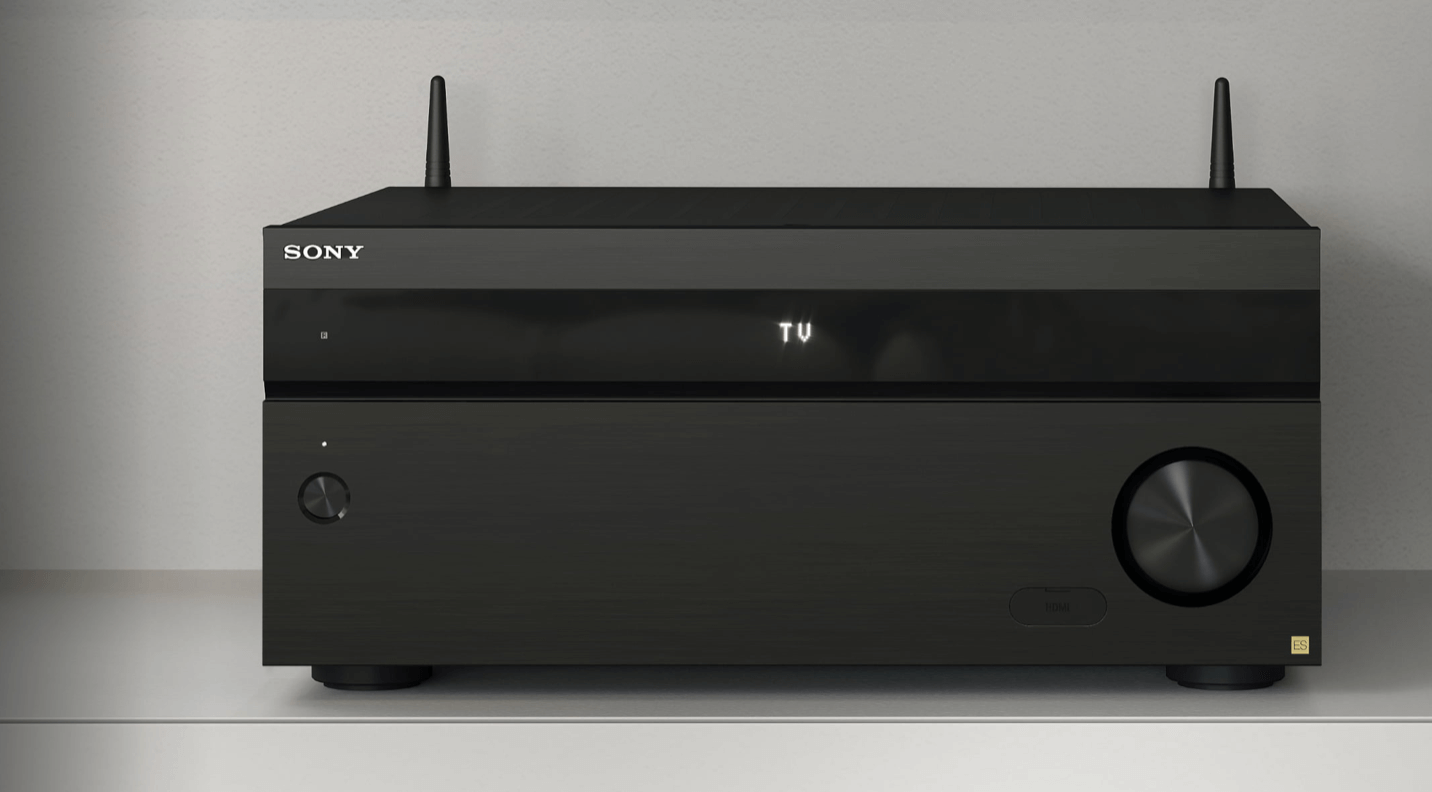 Additionally, the AV receivers offer easy access to music applications. Not only with STR-AN1000 but also ES series,users can easily connect smart devices to the amplifier via Bluetooth as well as services such as Spotify Connect, Chromecast, Apple Airplay 2 and Works with Sonos5. So, it's never been easier or more convenient for music fans to enjoy their favorite artists.
The AV receivers also integrate seamlessly with the BRAVIA Quick Settings menu, allowing users to change features such as sound field of the amplifier just by using the TV remote. Users can also use their TV remote to control the volume of the receiver, ensuring quick and easy control without requiring multiple remotes.
The AV receivers can also connect wirelessly to Sony's optional speakers including the wireless rear speakers SA-RS5 and SA-RS3S and optional wireless subwoofers SA-SW5 and SA-SW3 will add deep bass sound and an optional rear speaker (SA-RS5 / SA-RS3S) offers an even more immersive cinematic experience
The ES Series will include the four following models are available for presale at Sony Electronics and other authorized retailers at the following prices:
STR-AZ7000ES: 13.2 CH A/V MSRP $4499.99 CAD
STR-AZ5000ES: 11.2 CH A/V MSRP $2999.99 CAD
STR-AZ3000ES: 9.2 CH A/V MSRP $2599.99 CAD
STR-AZ1000ES: 7.2 CH A/V MSRP $1699.99 CAD
The STR-AN1000 is priced at MSRP $1199.99 CAD and is available for presale at Sony Electronics, Amazon, Best Buy and other authorized retailers.