Gamers can delight in know that Discord voice chat will soon be widely available through the PlayStation 5 console. Available for beta participants and coming later this fall for PS5 console owners, Discord voice chat will make it easy to talk with others while playing a game together.
Last year in January, Discord gave PlayStation 5 users the ability to link their PlayStation Network account from Discord and display their PlayStation 4 or PlayStation 5 game activity in their user profile. Now, with this newest integration, players from all over the world will be able to connect with their friends while playing. You can connect on all platforms, including PC, mobile, and other Discord-supported consoles.
To get started using Discord voice chat on the PlayStation 5 console (right now just for beta members), connect your PlayStation Network account with your Discord account. This will grant voice access to the console. Even if you have linked your PlayStation Network and Discord accounts before to display game information, you will still need to link them again in order to grant these new permissions.
After confirming you'd like to link your accounts together, you'll be given two options to link an account: Either use the QR code shown to sign in using your phone's camera app (the quicker and simpler method) or select "Use Browser" on the PS5 to sign in using the console's internet browser.
Once set up, join the desired voice channel on Discord. From the Discord client via desktop, browser, or mobile app, select the option to Transfer to Console and choose the PlayStation 5 console that is associated with the PSN ID connected to the Discord account. Press Transfer Voice and voila! You're ready to use Discord voice chat on the PS5.
On console, you'll be able to use all the familiar controls from Discord, like mute or lower the volume of others, see the name of the voice channel you want to join, and hang up the call once you're done. You can control all this using your DualSense controller's built-in microphone.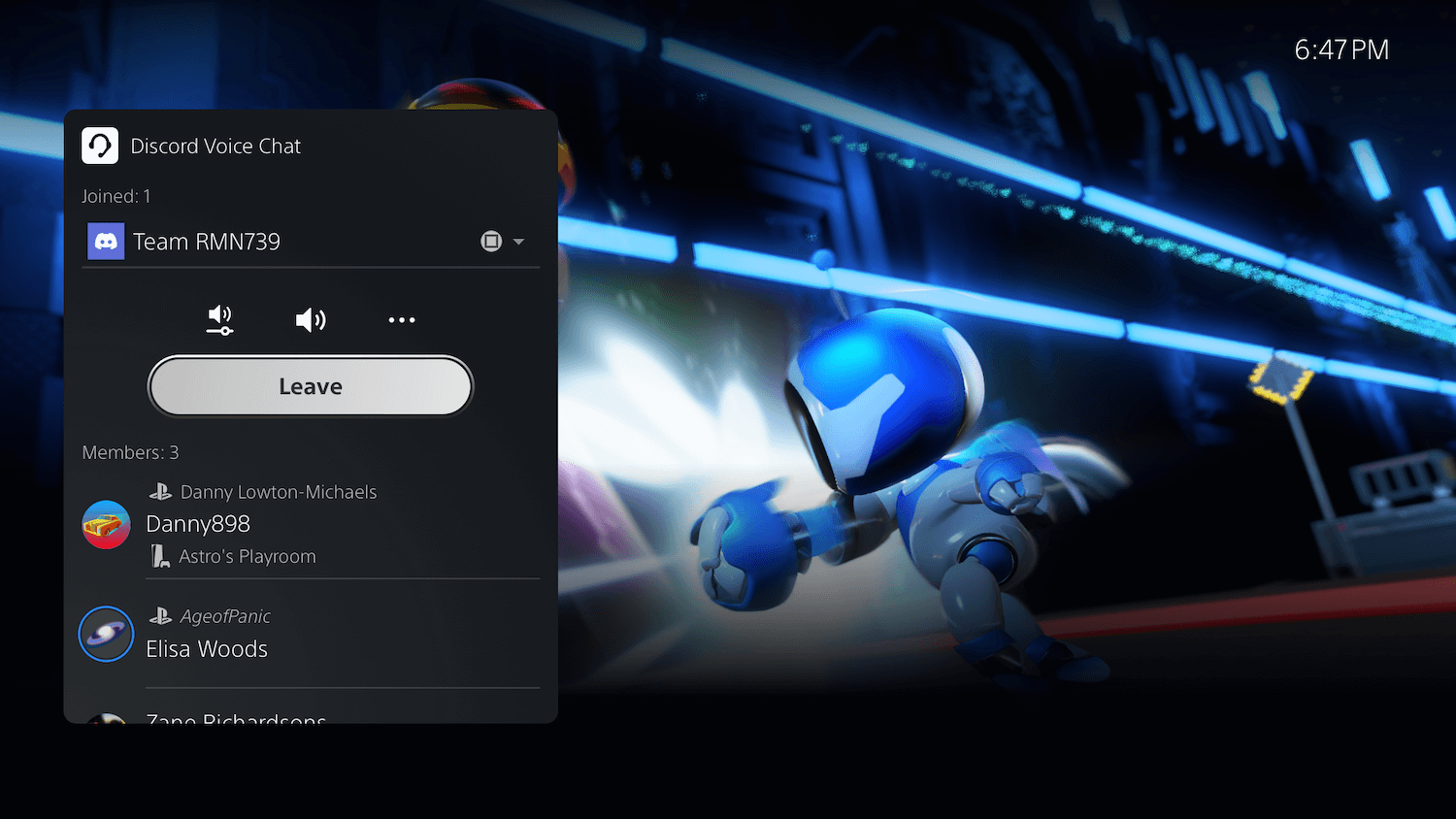 Those who have been invited to join the beta test Discord voice support for PS5 will receive an e-mail with a code that grants access.