LG has introduced a new dishwasher line that features the company's QuadWash Pro and Dynamic Heat Dry technology, both designed to clean and dry dishes faster than previous generation machines.
The top-control dishwasher line, which includes the models LDPM6762, LDPS6762, and LDTH7972, are designed to offer faster cycle times and tackle difficult food stains, making them effective and time-efficient.
The dishwashers are equipped with high-pressure jets that offer 38 per cent more cleaning power compared to standard LG QuadWash models. They spray dishes from multiple angles while soaking them with over one million microbubbles to help break down stubborn food remains.
At the top of the line is the LDTH7972 Smart Top Control model, which combines pro-level cleaning performance with speed and efficiency. It combines QuadWash Pro, Dynamic Heat Dry, and TrueSteam technologies so you can wash dishes with a one-hour wash and dry cycle.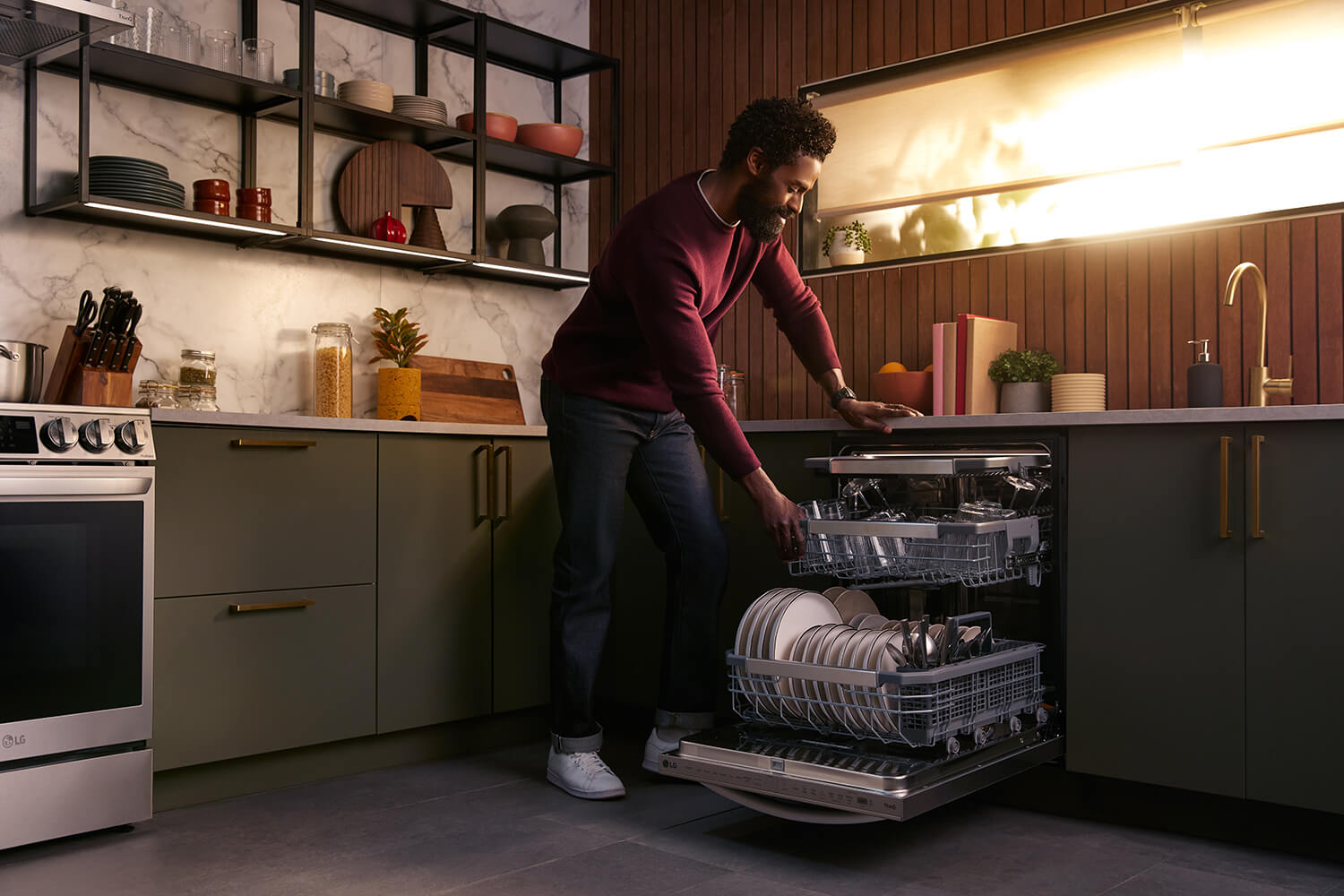 LG's Dynamic Heat Dry technology circulates hot air for faster, more complete drying, including of typically hard-to-dry plastics. The interior LED lighting provides heightened visibility with two integrated tub lights that turn on when the dishwasher door is opened.
The LDPS6762 Smart Top Control model, meanwhile, comes equipped with all the features of the LDTH7972 minus the one-hour wash cycle. LG's AI-powered ThinQ technology enables you to stay connected to the dishwasher, built into the new models. Using the ThinQapp, you can receive maintenance alerts, monitor remaining cycle times, and receive notifications when a cycle is complete, from both a smartphone and voice assistant.
The QuadWash Pro LDPS6762 and LDTH7972 models feature LG's 100oC TrueSteam technology, which uses stream for powerful cleaning and reduces water spots by up to 60 per cent, says LG. LG QuadWash Pro dishwashers are certified by the National Sanitation Foundation and reduce bacteria on dishes by up to 99.9 per cent, with final rinse temperatures exceeding 66°C on the steam cycle.
LG's EasyRack Plus system makes it easy to fit more dishes into the dishwasher, thus running fewer loads and keeping after-dinner cleanup to a minimum. With three height settings, the upper rack adjusts smoothly to make room for tall stemware on top or oversized pans below. Customizable tines offer flexibility for loading dishes of all shapes and sizes.
Both Energy Star options have a smudge resistant stainless-steel finish that doesn't require specialty cleaners. The QuadWash Pro models are available in a smudge resistant black stainless or classic smudge resistant stainless steel.