RTI is now shipping its new KX4 in-wall touch-panel, which it says can help simplify installations in single room settings.
The new KX4 combines an in-wall touch-panel and hard button interface with a built-in control processor. The result is an enhanced automation solution in a single, convenient, and cost-effective unit that RTI says it ideal for conference rooms, huddle spaces, classrooms, and lecture halls.
"The KX4 is engineered to provide an easy-to-deploy solution that allows integrators to meet the high demand for single-room commercial control solutions," says RTI Product Director Robert Lawton. "It's packed with everything needed to simplify installations: a control touch panel and hard buttons, integrated processor, back-panel connectivity for connected devices, and full customization with Integration Designer. This creates new opportunities for integrators in everything from conference rooms to hotel and MDU common areas."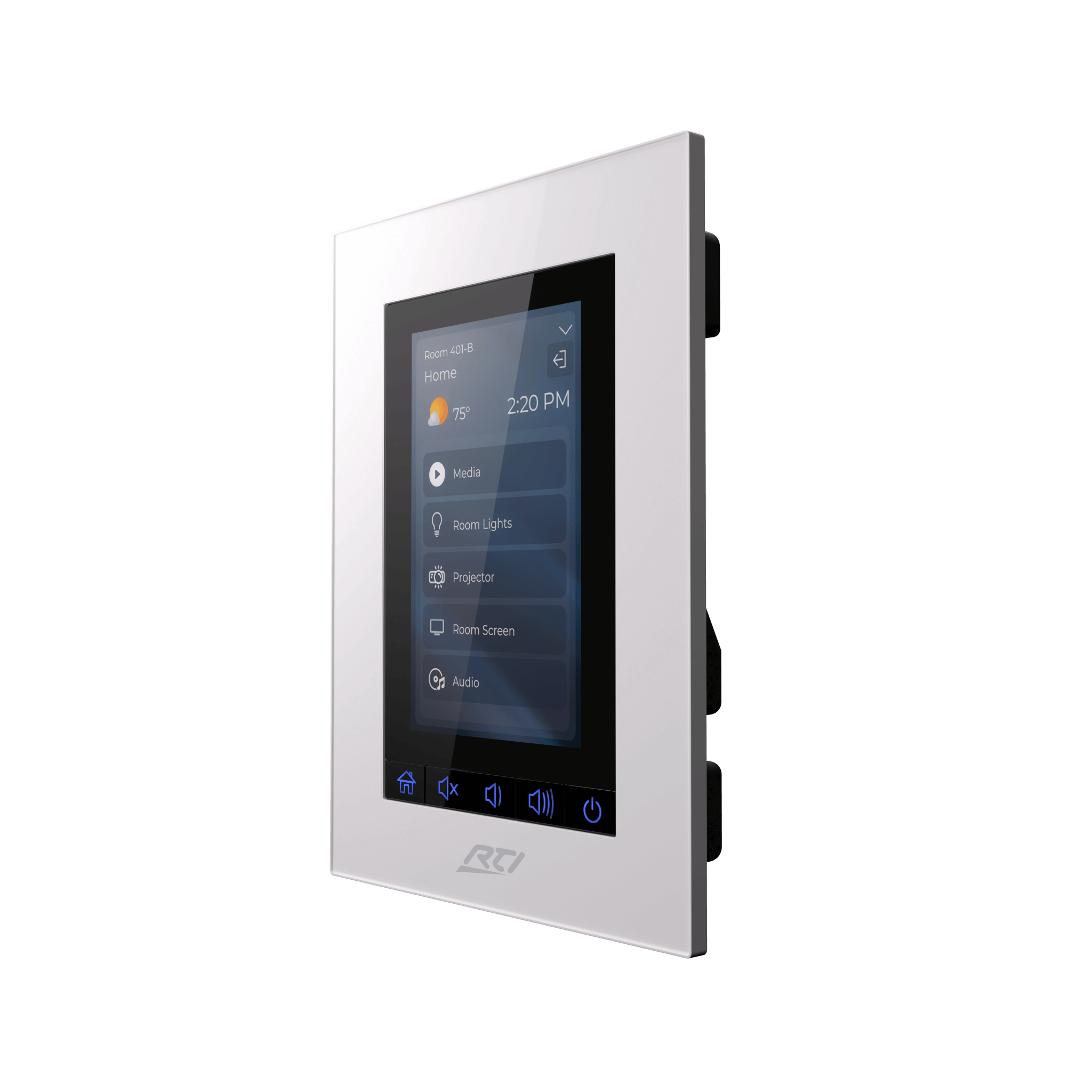 RTI says the KX4 would be ideal for corporate huddle spaces, controlling presentation switches, projectors, DSPs, lighting, shades, and thermostats. It could also work in classroom or lecture halls, controlling smartboards, video displays, projection screens, lighting, and audio
MDU and hospitality. It can control popular 70-volt systems for common area control with scheduling, plus on-site and remote monitoring.
It is PoE powered and networkable for system expansion, such as connecting to a main processor via the network and passing commands to locally connected devices.
For front panel control, the KX4 boasts a 4-inch high-resolution capacitive touch display with five configurable hard buttons that can be customized with RTI's Laser Shark engraving. The KX4 ships with white bezel (a black bezel can be ordered separately), and it uses the same Back Box as the KX3. Back panel connections enable direct control of devices via IR, IP, RS-232, relays, and sense ports.