I have been taking videos for years, and have gotten better at framing, editing, adding B-roll footage, and more. But one aspect of the process has always been a weak spot for me: audio. The audio component of videos is a sometimes under-rated but important aspect. If a video looks great but viewers can't hear you well or they need to crank up the volume, it isn't a pleasurable experience. So, I set out to find something that could help, and came across the Sennheiser MKE 200 directional camera microphone.
What is the Sennheiser MKE 200?
As noted, the Sennheiser MKE 200, introduced back in 2020, is a directional camera microphone that can be used with DSLRs, mirrorless cameras, and smartphones. It comes with 3.5mm TRS and TRRS coiled cables to connect directly to the recording device. It also has a standard cold shoe mount. The kit set-up includes a smartphone clamp and Manfrotto PIXI Mini tripod.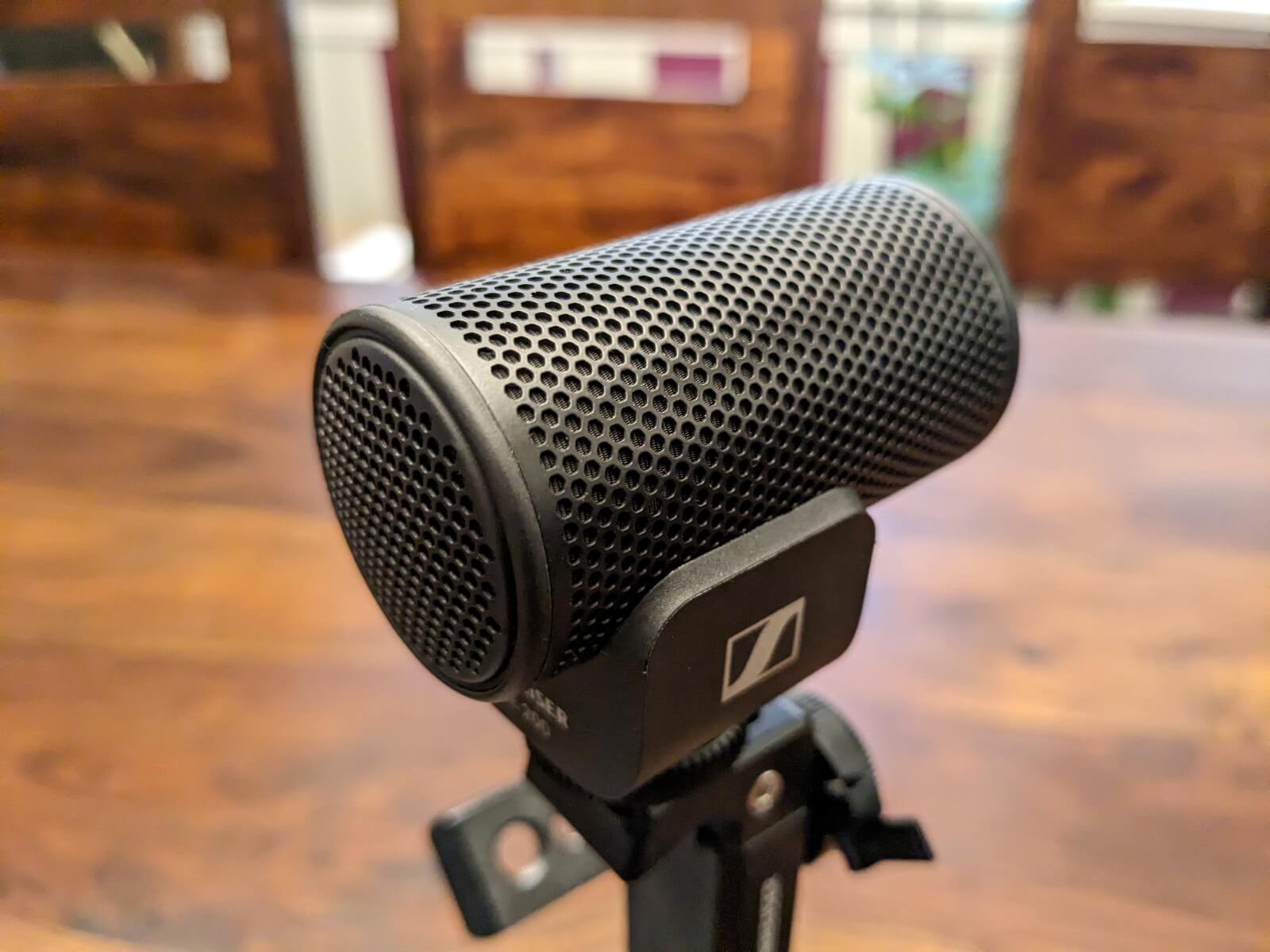 The microphone, which operates completely battery-free, has built-in windscreen protection for enhancing audio when recording outdoors. It also has a built-in shock mount to reduce noise while you're handling it, such as holding the tripod as a monopod and moving it around to capture 360° footage, or shooting footage while you walk and talk. It's designed to bring more presence to your voice when you might be recording in louder environments, thanks to the super-cardioid capsule, which helps provide focus and detail while rejecting unwanted background noises outside.
Naturally, it's no surprise that this microphone will appeal to on-the-go vloggers and videographers looking to add better sound to complement their high-res video footage.
The smartphone clamp that comes as part of the mobile kit is made from solid aluminum with soft rubber grips for a secure and adjustable fit for most phones. It has a 180° locking dial so you can mount the phone in portrait or landscape mode.
The tripod, meanwhile, is durable and lightweight with a ball head, push-button locking mechanism, and rubber feet so it won't slip while positioned on a flat surface. The legs are collapsible so you can adjust the angle while maintaining stability and as noted, push them together and hold it like a monopod.
Additionally, the kit includes a windscreen and storage pouch to accommodate all the accessories.
Using the Sennheiser MKE 200
I got right to using the Sennheiser MKE 200 for my first video assignment. It was simple to set up. For the purposes of this review, I used it with my smartphone, an Apple iPhone 14, which is what most vloggers would likely be doing. But you can use it with a DSLR as well.
I was able to easily mount the phone in landscape mode with the protective case still on. Since I'm using an iPhone, I had to grab my 3.5mm to Lightning adapter and connect that between the 3.5mm cord and the phone. If you have an Android phone, you might have to do this as well if it only has a USB-C port and no headphone jack.
I set up the camera, pressed record, and started shooting. Immediately when I transferred the video to my computer for editing, I noticed a marked difference. My voice was clearer, louder, and more balanced, both when there were external noises. It even improved the audio quality of my indoors video when I was sitting more than a metre away from the microphone.
Here's a quick video to compare the audio without the mic to audio with the mic, recorded in the same spot and on the same day. Keep in mind that you'd likely hear a more marked difference when recording outdoors in louder, windy environments. But this video will give you a general idea.
Should You Get the Sennheiser MKE 200 Mobile Kit?
The Sennheiser MKE 200 Mobile Kit isn't a new product. It has been on the market for several years. But it remains one of the best portable mics, and mobile recording set-ups, you can buy, especially considering the affordable price of just $99.
If you feel you need something higher-end to meet your needs, Sennheiser also has the MKE 400, a highly directional compact shotgun mic which adds features like a 200Hz high-pass filter, -20 to +20 dB gain adjustment, wider frequency range of 50Hz to 20kHz (versus 40Hz to 20 khZ with the MKE 200), and greater sensitivity. That model, which sells for $260, requires a pair of AAA batteries and last for up to 100 hours. It, too, comes in a mobile kit option with the mic, smartphone clamp, Manfrotto PIXI mini tripod, and connectors for both cameras and smartphones. Stay tuned for a review.
With that said, most users will find value in starting off with the Sennheiser MKE200 Mobile Kit. I love that there are no batteries or even recharging needed for the mic: just plug it into your camera or phone and go. To make this set-up perfect, it would come with a flexible tripod. In one instance, I had to modify my recording angle so I could place the phone and mic on the kitchen counter to record. Had I been able to wrap it around the handle of the refrigerator, I would have been able to get a much better view and a higher vantage point. You can, however, connect the smartphone clamp to bigger, compatible tripods if needed using the standard cold shoe mount. So you aren't tied to using the mini Manfrotto tripod.
The fact that the Sennheiser MKE200 Mobile Kit is so compact is also a bonus. You can easily take not only this mic but the entire Mobile Kit anywhere. The combination of microphone for improved audio, smartphone clamp, and tripod is a vlogger's dream.