Arcade1Up has introduced new deluxe arcade machines centered around throwback legacy gaming. This includes Pac-Man Deluxe, Class of '81 Deluxe, and Mortal Kombat Deluxe, and Arcade1Up has more classic titles on the way.
The Deluxe Edition is Arcade1Up's most authentic arcade format yet, featuring a new streamlined style and sleek, single-cabinet design that echoes the look of the original. However, they have also been modernized with Wi-Fi for online gameplay.
The provide a retro experience, the Deluxe machines are equipped with a real-feel joystick and buttons, a faux front coin door, lit marquee and, in select machines, a 17-inch LCD in a laid-back position, mirroring the design of classic arcade machines. At five feet tall, the Deluxe Edition is ideal for homes and for use by both children and adults.
"We are continually striving to modernize classic arcade-style games at a price and size that is suited for the home," says Scott Bachrach, CEO of Arcade1Up. "The Deluxe line offers a premium experience that we hope will both transport fans 'back in the day' and introduce new players to the magic of these iconic games."
With 14 games, Pac-Man Deluxe has the classic glowing maze, Pac-Dots, ghosts, and the yellow chomping hero, exactly how you remember it, says Arcade1Up. The integrated dual speakers produce the "waka, waka, waka" that has signaled fun for decades. Real-feel joystick and buttons let players navigate the maze, gobble up Power-Pellets, and dodge Blinky, Pinky, Inky, and Clyde. Class of '81 Deluxe includes 12 games for hours of retro fun.
"After over 40 years, we are excited that classic titles like Pac-Man and Class of '81 and others continue to be enjoyed by fans," adds Susan Tran, Senior Director, Brand Development for Pac-Man at Bandai Namco Entertainment America Inc. "Arcade1Up's new Deluxe line is continuing the love for these nostalgic games, allowing new and old players to experience the most iconic old school games of all time."
Additionally, Arcade1Up has introduced a Mortal Kombat Deluxe arcade cabinet with 14 games, including four different versions of Mortal Kombat.
Arcade1Up's Pac-Man, Class of '81, and Mortal Kombat Deluxe are for US$499.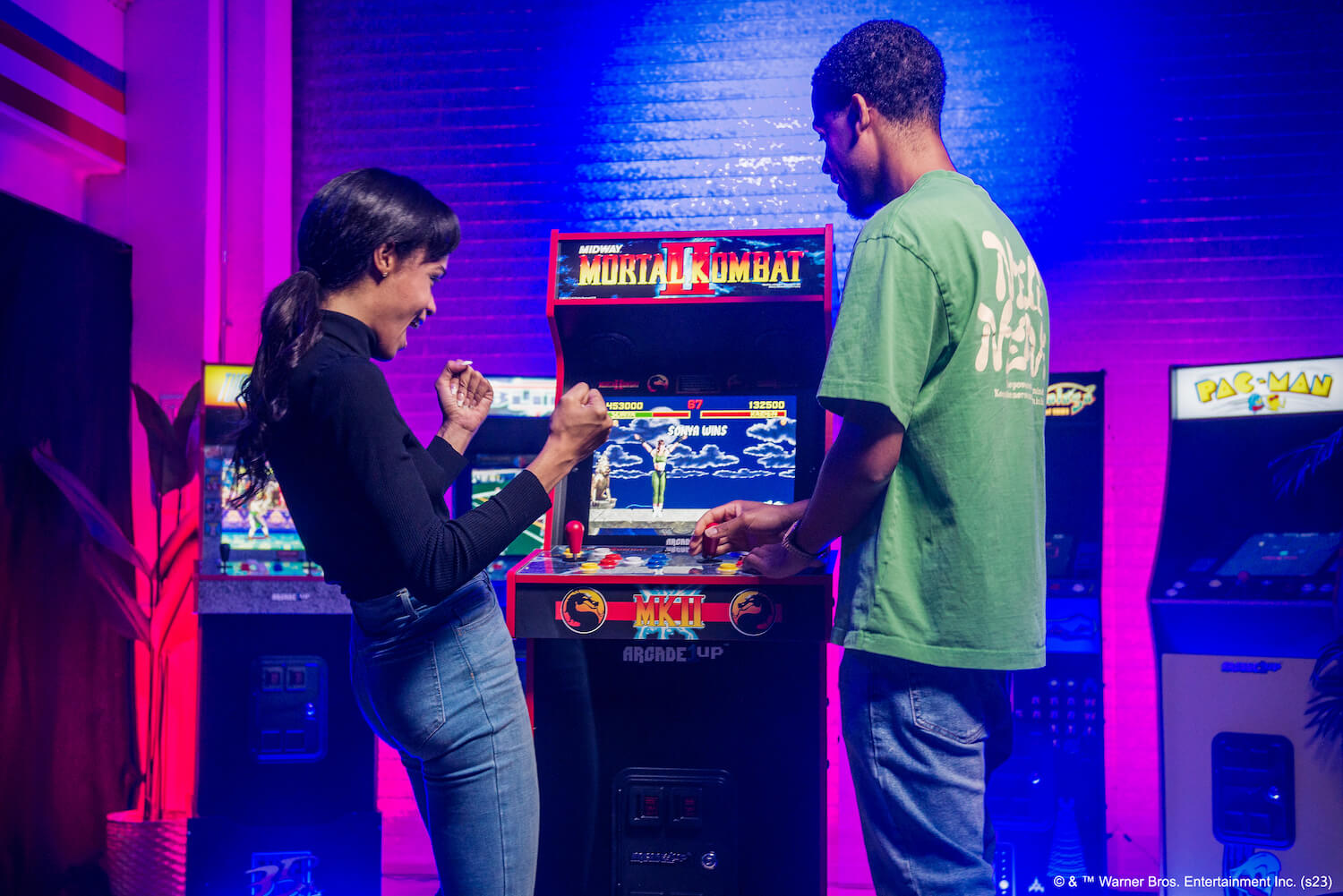 Coinciding with the launch, Arcade1Up has released a new companion app available in the App Store and Google Play. The Arcade1Up companion app was designed to help fans get the most from classic arcade cabinets including tracking online leaderboards, connecting with friends for online play, registering for extended warranties, and discovering the latest news.