Home Automation company Crestron has launched the Horizon Thermostat, a touch screen smart thermostat that provides control of the temperature and humidity in the home without the need to deal with replaceable battery designs.
The Horizon Thermostat can react to dynamic routines in response to data from onboard temperature, humidity, and proximity sensors. When integrated with the Crestron Home platform, Horizon Thermostats act in concert with other smart devices like lighting and shading.
With a high-resolution 3.5-inch LCD touchscreen and an auto-adjustable backlight that toggles between day and night mode depending on time of day or user preferences, the Horizon Thermostat measures a trim 124mm wide by 89mm high and is available in Horizon white, black, or almond finishes to match any décor. The RGB-backlit accent and status lightbar complements the display while the ambient light and proximity sensors ensure the thermostat is discreet, but visible when you need it.
"Crestron has a legacy of designing and manufacturing products that are built to last," says said John Clancy, Executive Vice President, Residential, for Crestron. "The Horizon Thermostat is no exception, offering the powerful Crestron backbone of control that we stand behind and support end-to-end."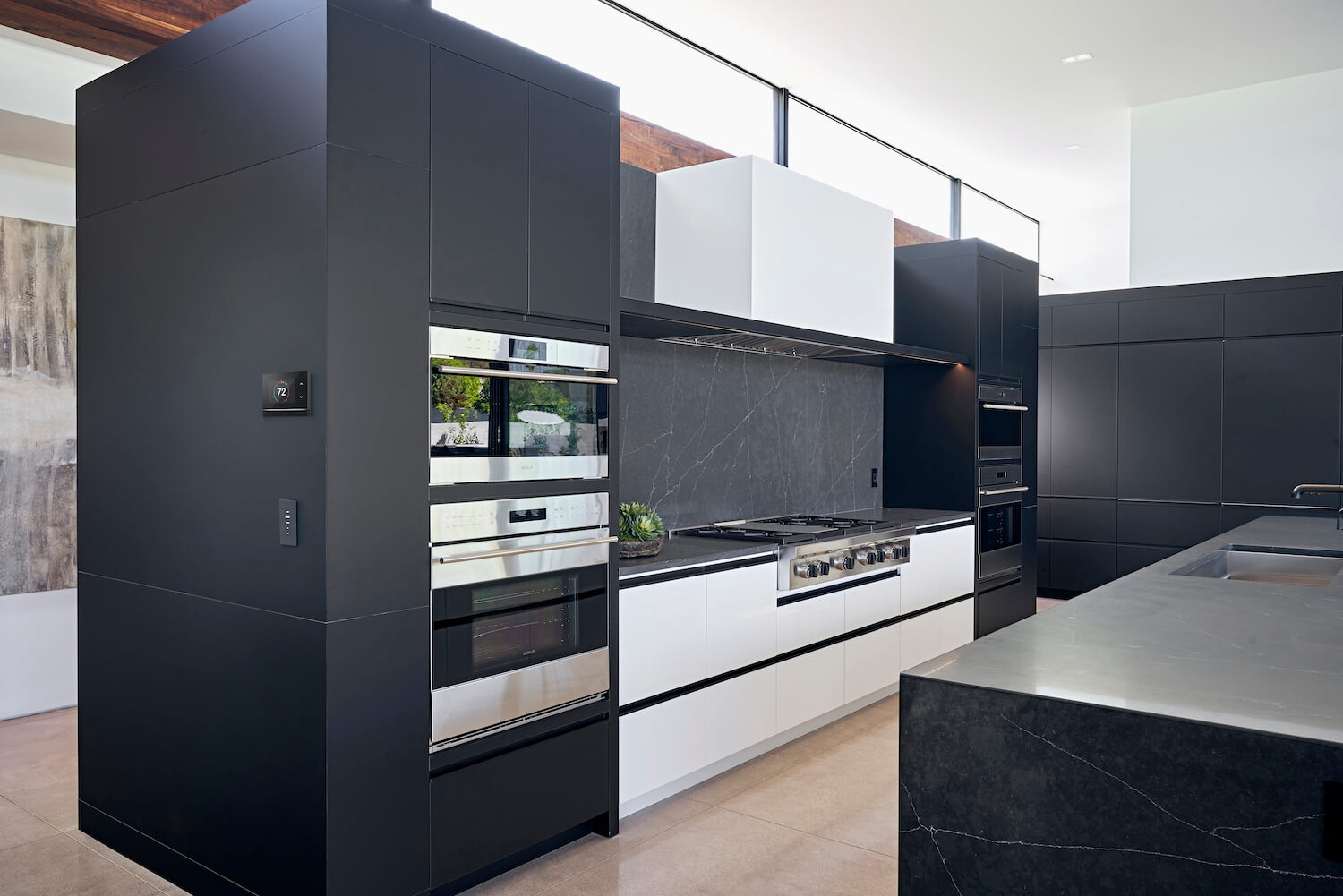 The Horizon Thermostat complements the Crestron Horizon dimmers, switches, keypads, and receptacles. Featuring an ultra-slim, 14mm profile that rests nearly flush against the wall thanks to its battery-free design, the Horizon Thermostat connects with just two wires and seamlessly pairs with home Wi-Fi networks. While ideal for new builds, the Horizon Thermostat also supports retrofit applications with no common wire when paired with the Crestron Common Wire Adapter accessory, sold separately.
The Horizon Thermostat is available for an MSRP of US$599.