Crestron Electronics has announced the launch of two new branded residential audio products, the DM NAX 4-Zone streaming pre-amplifier for high-performance audio-over-IP (AoIP) and the Ultimate in-wall subwoofer, which was developed in partnership with Origin Acoustics.
The Crestron Ultimate In-Wall Subwoofer, made by Origin Acoustics, joins more than a dozen architectural and landscape speakers from Crestron. When paired with Crestron speakers from the Ultimate or Reference lines, the new Ultimate In-Wall Subwoofer helps create an immersive sound experience, says Crestron. Like the other offerings in this line, the Ultimate In-Wall Subwoofer is made with high-quality components and paintable grilles for a customizable aesthetic. Installation of each subwoofer is streamlined through an easy-to-use in-wall dogleg mounting system optimized to reduce interference with other elements present in the wall space.
The Ultimate Subwoofer pairs natively with DM NAX AoIP technology and Crestron Home ecosystem.
The newest addition to the DM NAX line is Crestron's first pre-amplifier, diversifying the range of choices for homeowners and integrators looking for residential AoIP distribution platforms. Slimmer in form (1RU) but similar in function to the DM NAX amplifier, the DM NAX 4-Zone streaming pre-amplifier natively integrates with Crestron Home, is interoperable with AES67, and Dante audio networking. It uses hardwired connections, and requires no custom network architecture or hardware, meaning it can be seamlessly connected to existing amplifiers in retrofit jobs or new builds. This sweeping interoperability and simple design allow integrators to use DM NAX to specify an entire house's worth of audio systems with a single device, Crestron explains.
With the flexibility, scalability, and interoperability of DM NAX AoIP, integrators can deliver complete control of the audio environment to users, allowing them to toggle among TV audio, streaming music, podcasts, alarms, doorbells, and even paging and intercom usage to any speaker in the house.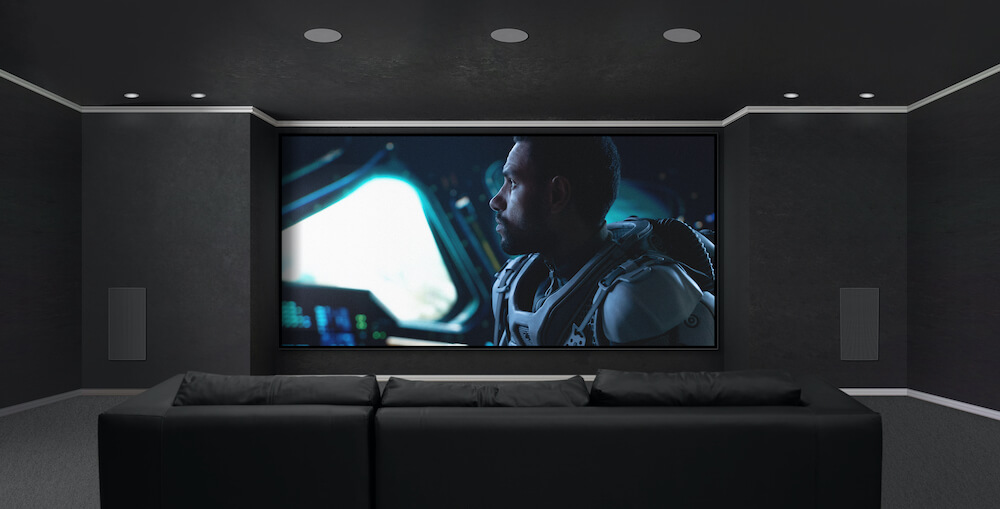 "Both the Ultimate In-Wall Subwoofer and the expansion of our DM NAX solutions help us further our goal of providing integrators the most comprehensive suite of home audio solutions possible," says Crestron's Michael Short, Director of Residential Marketing. "These products natively integrate with each other and with the broader Crestron Home platform giving integrators the ability to hit the ground running, whether they are starting a new project or scaling the smart ecosystem for an existing client."
The Ultimate Subwoofer is shipping March 23, while the DM NAX 4-Zone Streaming Pre-Amplifier is available for pre-order.