The 2023 Philips QLED Roku TV combines cutting-edge technology with an intuitive user experience to deliver an impressive viewing experience. As a QLED TV integrated with the popular Roku smart platform, it promises vibrant visuals, seamless navigation, and access to a wide array of streaming services. In this comprehensive review, we will delve into its design, picture quality, smart features, audio performance, and overall value for the modern home entertainment setup.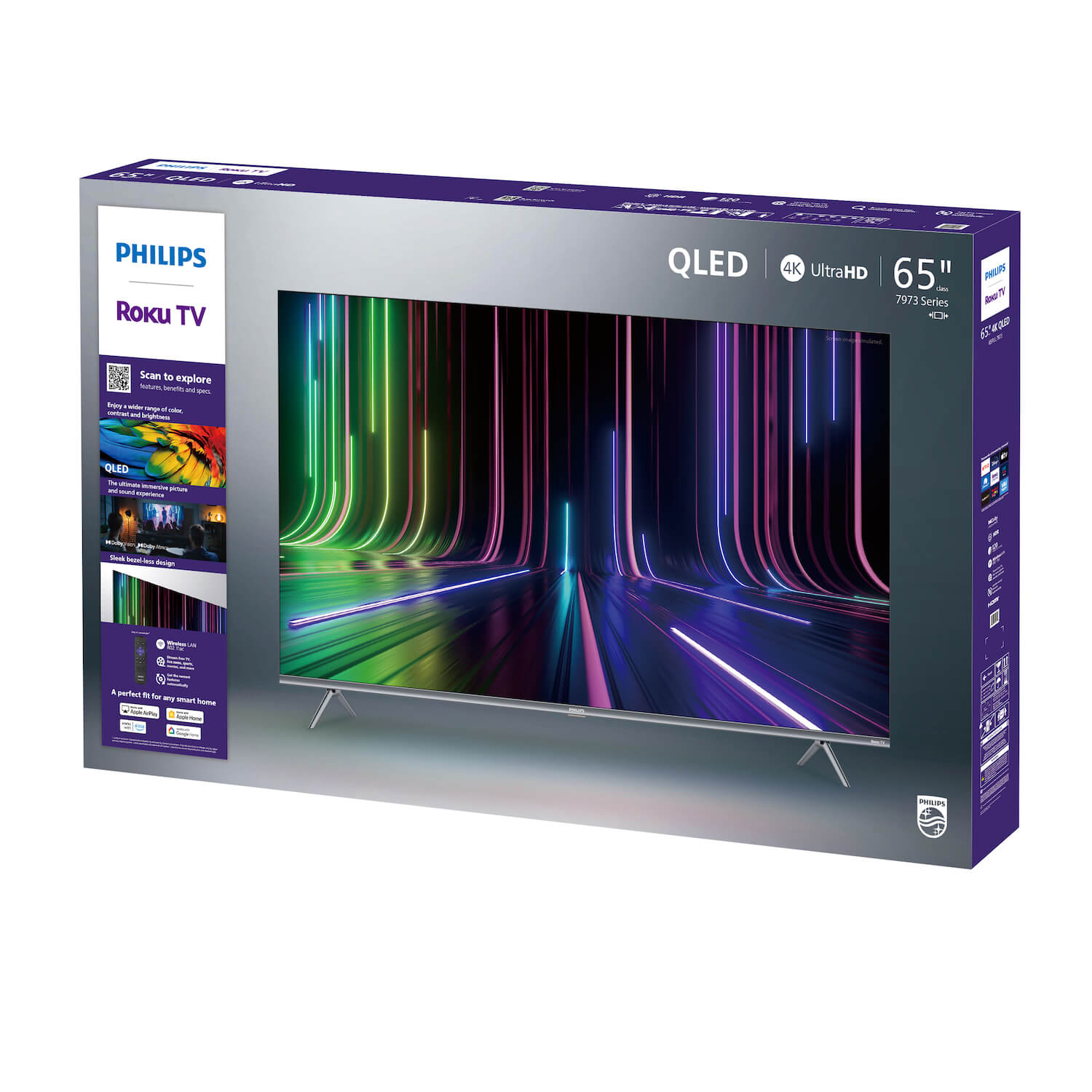 Design and Build:
The TV's design is sleek and contemporary, featuring slim bezels that maximize the screen real estate. The 55-inch display exudes a sense of elegance, making it a standout addition to any living room or entertainment area. Its slim profile allows for easy wall-mounting or placement on a variety of stands. The build quality feels sturdy, assuring users of a reliable and long-lasting device.
Picture Quality:
One of the standout features of the 2023 Philips QLED Roku TV is its Quantum Dot technology, which elevates the picture quality to new heights. The QLED panel ensures the illusion of deeper blacks, brighter whites, and a wide color gamut, resulting in stunning visuals with enhanced contrast and rich, accurate colours. The 4K resolution further enhances detail, making it ideal for watching high-definition content, gaming, or even editing photos and videos.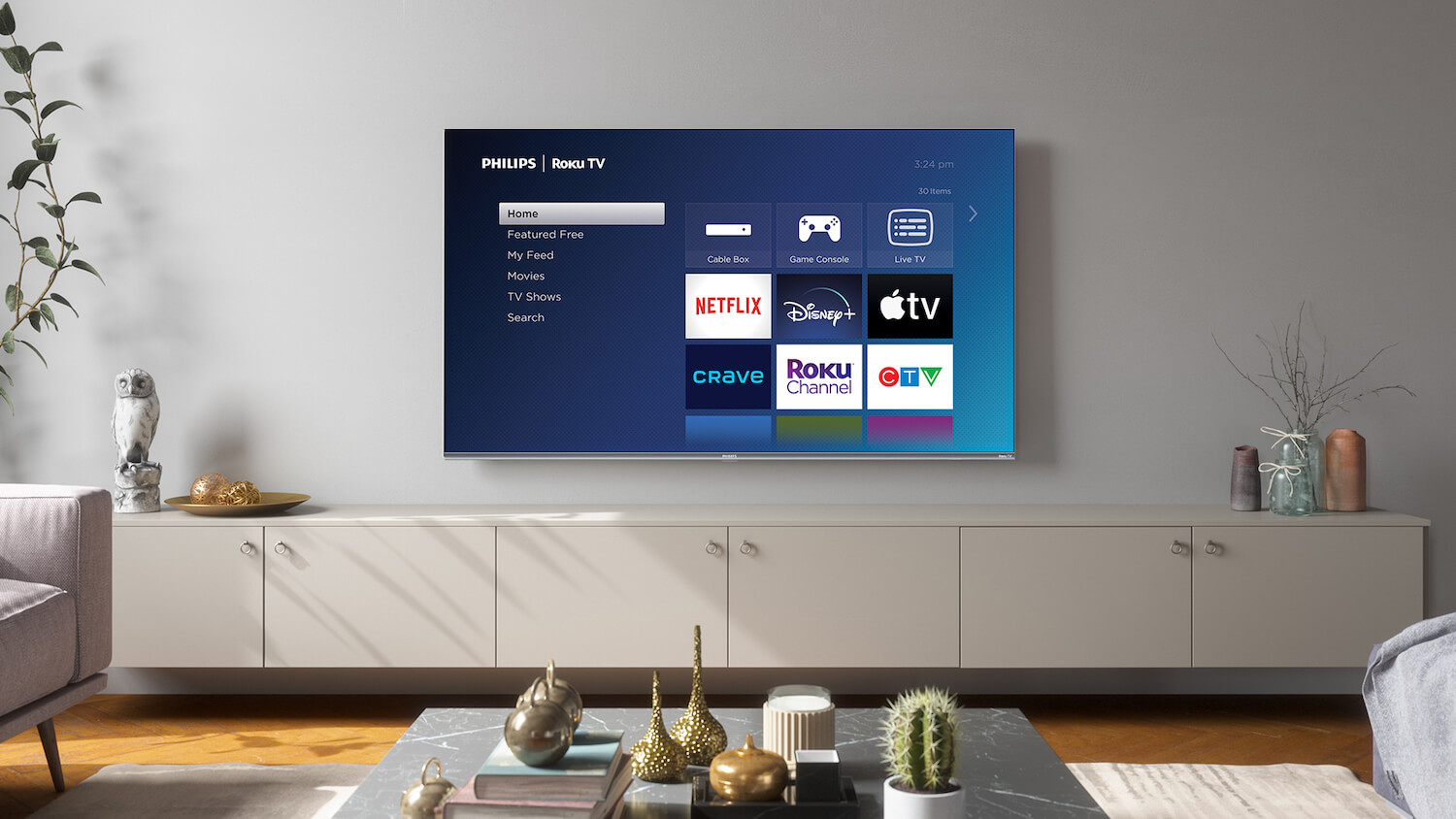 HDR support, including formats like Dolby Vision and HDR10+, further enriches the viewing experience, bringing out the full potential of compatible content. Whether you're watching a visually captivating movie or an action-packed sports event, the TV's picture quality impresses with its clarity and immersive feel.
While you can't compare the visual performance of this TV to say a high-end Sony TV, keep in mind that this TV is also only half the price of a comparable Sony. However, the adage "you get what you paid for" does not apply with this TV as you get a whole lot more than what you paid for. In fact, I'm surprised how well this $650 TV performs; enough to make me purchase and use this TV on a daily basis.
Smart Features and Interface:
The integration of the Roku smart platform is a major advantage of this TV. The Roku interface is well-known for being user-friendly and the 2023 Philips QLED Roku TV doesn't disappoint. Setting up the TV is a breeze, and once connected to the internet, users gain access to a plethora of streaming services, including Netflix, Roku Channel, Disney+, Amazon Prime, YouTube and many more.
The remote control is straightforward and includes dedicated buttons for popular streaming services, as well as a voice control feature. Voice search is remarkably accurate and timesaving, allowing users to find their desired content by simply speaking into the remote.
Navigating through the Roku interface is smooth, with minimal lag between different menus and apps. Additionally, the home screen can be personalized with your favorite channels, making it easy to access the content you love the most.
Audio Performance:
While the 2023 Philips QLED Roku TV excels in picture quality and smart features, its audio performance may not match the same level of excellence. The built-in speakers provide decent sound, but they lack the depth and immersion required for a true home theater experience. To fully complement the stunning visuals, investing in a good quality soundbar or a surround sound system is recommended. Now here comes the big but… while the TV sound is not that great, it is still more than decent when compared to other TVs of this price or even double the price.
Connectivity and Ports:
This Philips QLED Roku TV offers a variety of ports, including multiple HDMI and USB inputs, allowing users to connect gaming consoles, sound systems, 4K Blu-ray players, and other devices. The TV also features Bluetooth connectivity, making it easy to stream audio wirelessly to compatible devices.
Conclusion:
The 2023 Philips QLED Roku TV stands out as a feature-rich and visually impressive television. Its Quantum Dot technology and 4K resolution deliver stunning picture quality, enhanced by HDR support, offering a captivating viewing experience for movies, sports, and gaming. The integration of the Roku smart platform ensures effortless access to a vast selection of streaming services and user-friendly navigation.
While the audio performance may leave some wanting more, it doesn't detract from the overall value of this TV. Considering its sleek design, intuitive interface, and excellent picture quality, the 2023 Philips QLED Roku TV proves to be a worthy addition to any entertainment setup in the modern smart home. And as I mentioned before, even as a video snob, I still find this TV to be decent enough to the point purchasing it and using it daily.