D&H Canada held an open house and ribbon cutting event for its new Toronto area distribution centre last week.
The event took place on Thursday, September 21 from 12 p.m. through 2:30 p.m. at the new Canadian headquarters at 6370 Belgrave Rd. in Mississauga, ON. D&H Co-President Michael Schwab delivered a welcome address to kick off the event at 12:30 p.m. followed by the official ribbon cutting at 12:55 p.m.
Following that was a reception with light refreshments along with optional tours that continued through 2:30 p.m. for those who wanted to see the full facility.
The new facility measures 253,331 square feet in size and serves as both D&H's new Canadian corporate headquarters and distribution centre. Built from the ground-up for D&H, the location has nearly three times the capacity of the previous Toronto-area warehouse in Brampton, accommodating greater inventory volume and future-proofing D&H Canada's operations to meet growing demand, says the company.
It includes a new Integration Centre offering sophisticated integration and configuration services to better serve solution provider partners throughout the country. There's also a space for a dedicated Configuration Centre for conducting White Glove services such as laser etching and asset tagging of end-user compute devices. This space is similar to the Integration and White Glove Service Center in the U.S.
In total, this gives D&H Distributing more than two-million square feet of combined warehouse space across its six North American locations. The new facility was operational as of August 8, 2023. D&H says the new facility is designed to accommodate "significant double-digit annual growth, including more than 20 per cent commercial growth in recent years."
Built to accommodate LEED-certified ecologically conservative building policies and including energy saving automation and lighting, the facility adheres to recycling and other conservative policies to minimize its ecological footprint. This is consistent with all D&H locations.
The location supplies technology products and services to technology resellers, solution providers, integrators, and retailers throughout Canada. All D&H Canada's employees from the Brampton location (approximately 90) have been retained in the move.
D&H Canada also maintains a Vancouver Distribution Centre to serve the Western Canadian territories. The company moved into this new, 62,000-square-foot facility in September of 2022. In the US, D&H also moved into an expanded 745,000 square-foot warehouse facility in Harrisburg, PA in March of 2022.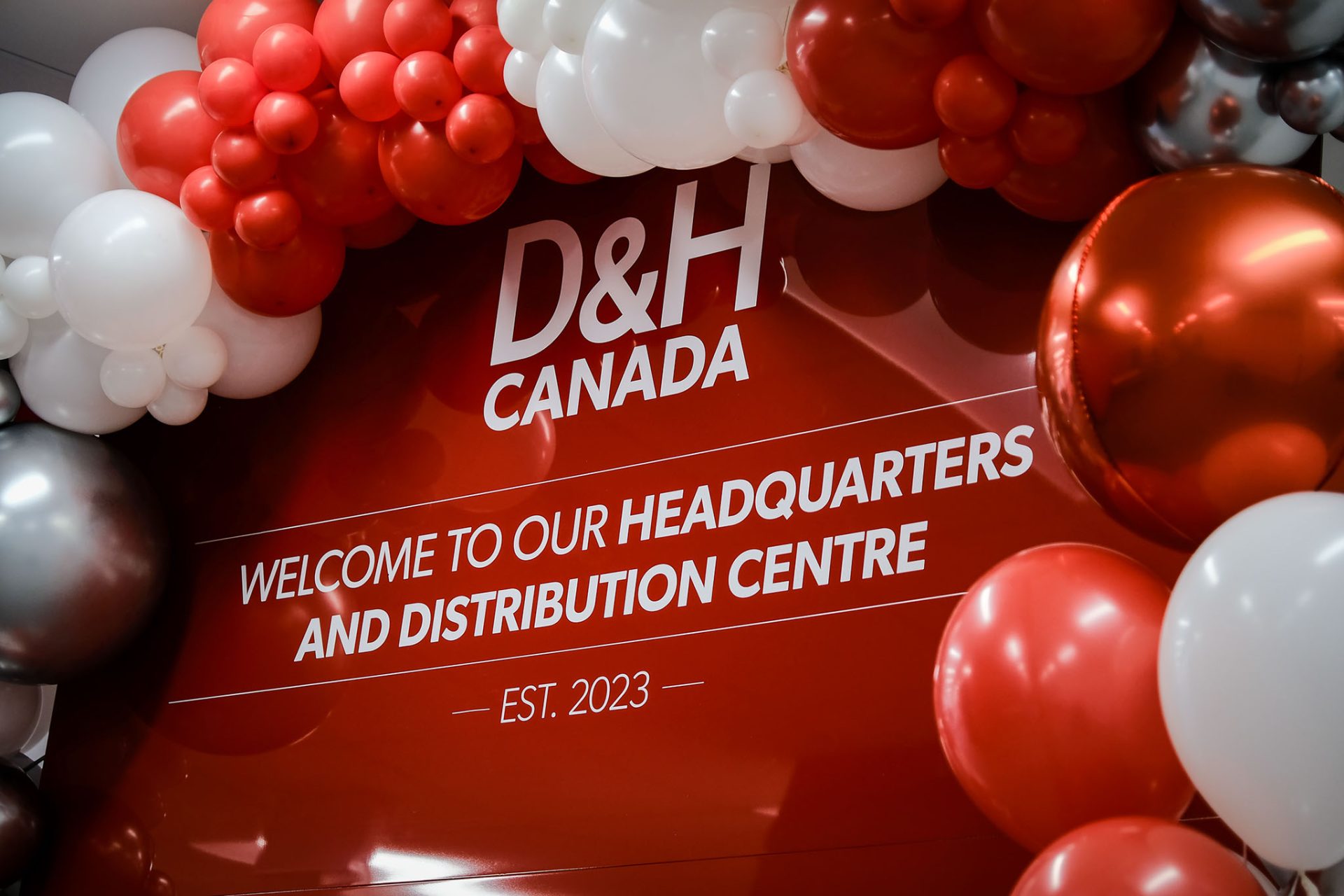 D&H Distributing has a 105-year history as a technology distributor, with a US headquarters in the Harrisburg, PA area for nearly eight decades. D&H is the third-largest technology distributor in North America and has risen as far as #84 on the Forbes List of America's Largest Private Companies. D&H Canada celebrated its 15th anniversary during its 2023 fiscal year.