Owners of Fujifilm X Series cameras can now pick up the Tripod Grip TG-BT1, which offers a cable-free connection to the camera via Bluetooth. This makes it simple to start and stop video recording or take a photo without having to touch the camera.
Equipped with an angled head, the Tripod Grip makes it easy to record stable video. The camera platform can be rotated with the press of a button, easily transitioning for selfies or vlogging. The TG-BT1 also quickly converts to a tabletop tripod and, thanks to weather-resistant construction, is suitable for a wide range of environments.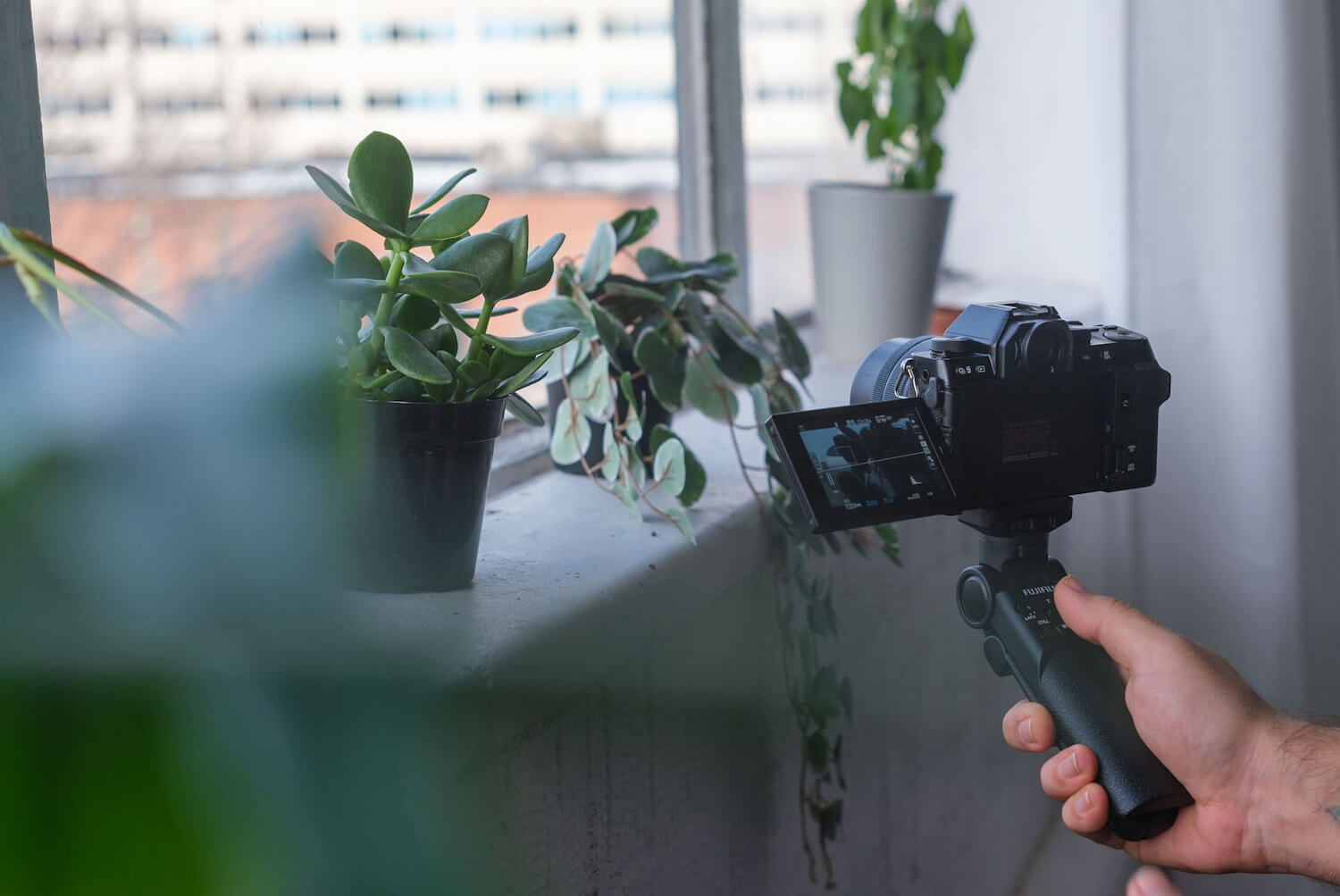 When used with a compatible Fujifilm X Series camera, the Tripod Grip can function as a Bluetooth wireless remote. Snap still images, start or stop a movie recording, and even control zoom with compatible lenses, using buttons on the grip. This feature works with the Fujifilm X-T5 and X-T4, X-T3, X-T30 II, X-T30 and X-S10 via firmware update.
Position the camera and use the easy angle adjustment to adjust in 90° lock positions, which allows for working in vertical orientation as well. The quick tilt function, meanwhile, makes it easy to further set the right ideal to capture a variety of subjects and viewpoints.
Equipped with a dust- and moisture-resistant housing, the Tripod Grip is cable-free which means you can keep the camera connector cover closed to prevent moisture and dirt from getting into that as well.
The grip has been designed to provide both stability and comfort when holding it. The buttons are easily accessible for smooth and intuitive operation.
As per the name, it's not just a grip but also a tripod, with integrated legs that instantly convert it to a tripod stand for securing the camera when you need both hands free.
The Fujifilm Tripod Grip TG-BT1 will be available in Canada mid-December for $270.