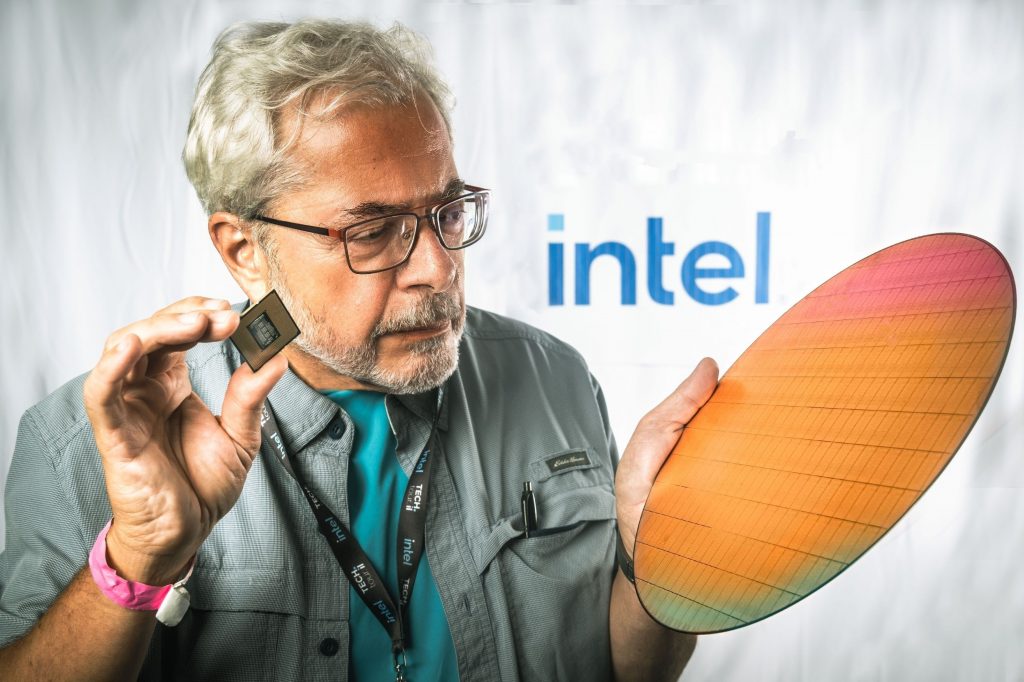 Intel Israel, the chip giant's biggest partner and closest collaborator hosted a group of global journalists two weeks ago, including this author. We saw the new flagship Intel Core i9-13900K, launching today, in action against the best competiton AMD offers. We visited the IDC centre one of Intel's key design hubs, meeting with designers and engineers and saw live testing of various stages of the all-important process of creating the Core i9-13900K processor as well as post silicon testing and verification of the finished chip before it ships to OEM's. We witnessed a Core i9-13900K processor being drenched with liquid Nitrogen while overclocking to 8.211 GHz at 1.7V to our collective giddish applause. And off course stepped into the Fab 28 clean room cocooned in multilayered Intel Bunny suites, and walked the fabrication line, inches away where the processor is literally born on a 2mm thin Silicon wafer (during a 55-day "gestation period") with billions of transistors.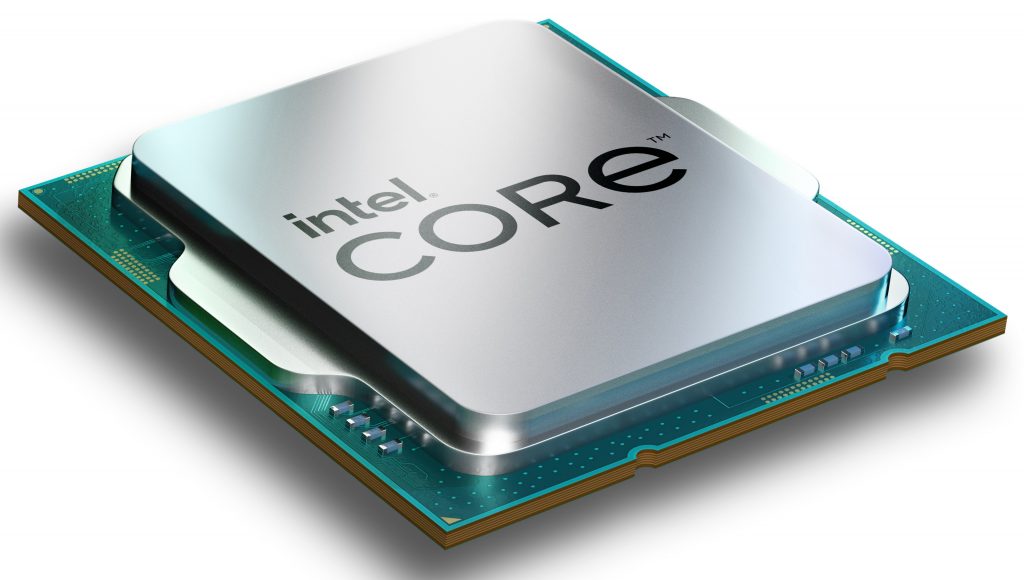 Today Intel announced its next 13th generation CPU processor family that will power desktop and laptop computers. The flagship Intel Core i9-13900K builds on its 12th Gen sibling's hybrid technology with new features and higher performance levels.
Based on the same Intel 7 processing architecture technology, 13th Gen hybrid processors feature two types of processing cores: performance-cores (P-cores) and efficient-cores ( E-cores). P-cores are more powerful running key applications faster while E-cores running at a lower frequency run secondary applications. The combination of power guzzling P-cores and slower power-efficient E-cores makes better use of per watt power, it runs cooler and runs single and multitasking apps faster than the 12th gen chips.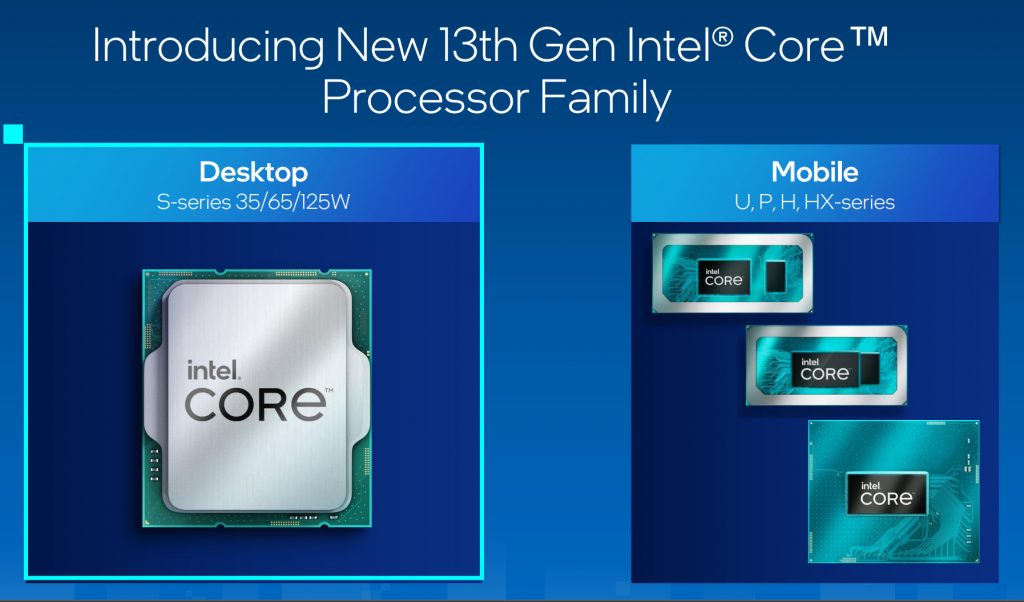 Intel plans to ramp up chip production to surpass the 12th Gen launch with a full family of CPU models across both mobile and desktops. It made enhancements that will deliver significant single and multi core performance for desktops and power efficiencies for notebook users.
What is New
Although the new 13th Gen processors code named Raptor Lake, feature similar P-cores and E-cores in the 12th Gen chips there are important improvements for consumers and professionals.
Fastest P-cores running up to 5.8 GHz out of the box
Double the E-cores to 24 with 32 threads
Almost doubling the cashe on L2 to 2MB per P-core and 4MB per E-core cluster
Up to 15% better single thread and 41% better multithread performance
Up to 24% better gaming performance
Up to 34% faster creator workflow
Runs on 70+ top gaming titles ready to take advantage of Intel chip architecture and 60+ top creator applications
The i5 K will go from 4 E-cores to 8 E-cores and the rest of the i5's will have E-cores as well.  
Thunderbolt 4
PCIe Gen 5.0 support with up to 16 lanes off the processor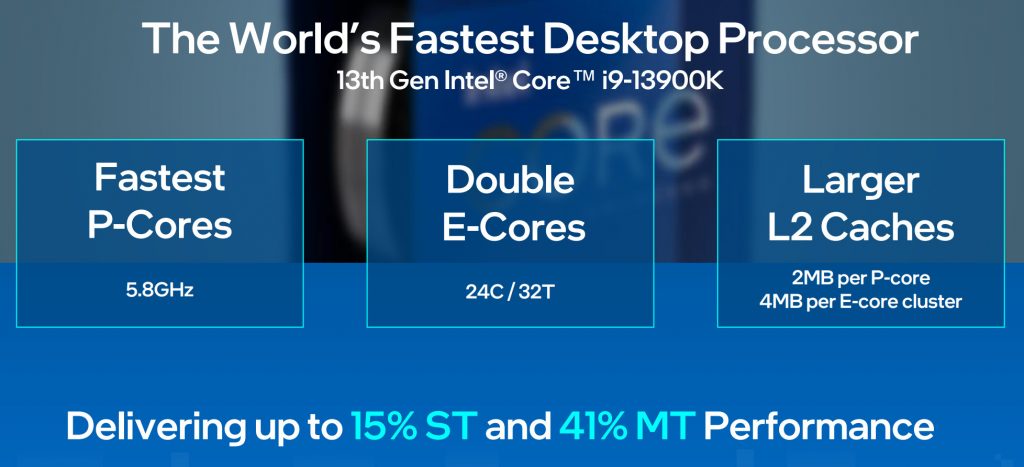 Support for faster DDR5 memory up to 5600 MT/s with IDPC and up to 4400 MT/s with 2DPC. More affordable DDR4 memory is supported and will continue support to the end of 2024.
New Z790 motherboard but compatibility to take advantage of 13th Gen performance minus new peripheral features with the previous Z600 series with ASUS , GIGABYTE, msi and ASRock brands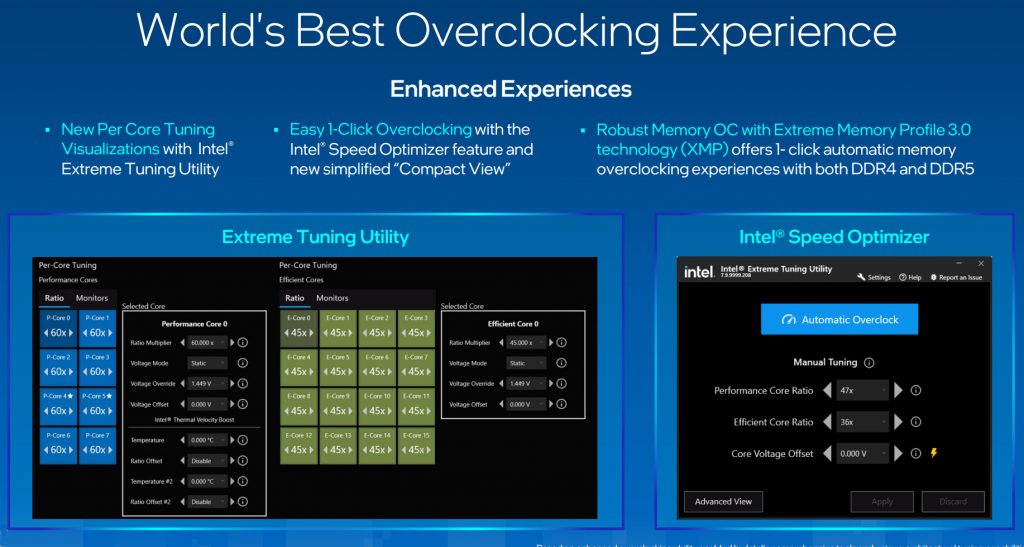 Improved processor overclocking experience for experts with the new Extreme Tuning Utility (per core, groups or all ) and a new one-click for Speed Optimizer utility for beginners for easy exploring faster processor speeds
Also, a Robust Memory overclock (OC) with extreme memory profile 3.0 technology (XMP) offers 1-click automatic memory overclocking with both DDR4 and DDR5 adjusting frequency, voltage and timing
Raptor Lake Impressive scalable performance per watt on Gen 13 chips gives similar performance using as little as 25% of the power used in gen 12 chips
Performance

In Israel's Intel facilities we saw live gaming benchmarking pitting the Intel Core i9-13900K against AMD's best 7 5800X3D with similar memory (DDR5 for Intel and DDR4 for Ryzen) and graphics cards running The Riftbreaker game while simultaneously decoding and streaming the game through Twitch. Intel outperformed (normalized to the 99 percentile FPS for Ryzen) showing a marked visual improvement in the one percentile on the Intel screen. Additionally, the Intel setup was also taxed running Adobe Media Encoder encoding a 4K high resolution video at the same time while tha game was running. Impressive.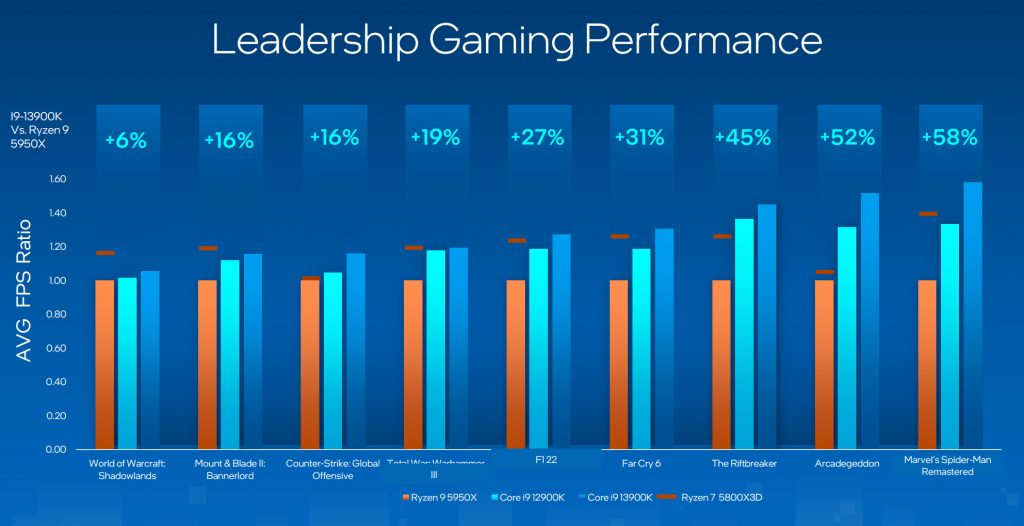 The new Core i9-13900K beat gaming benchmarks over AMD's popular Ryzen 9 5950X from +6% in World of Warcraft to +58% in Marvel's Spider-Man Remastered. Against the AMD's top Ryzen 7 5800X3D it equaled or bested 80% of the games from Total War: Warhammer to Marvel's Spider-Man Remastered by up to 25% and consistently bettering last year's Intel Core i9 12900K.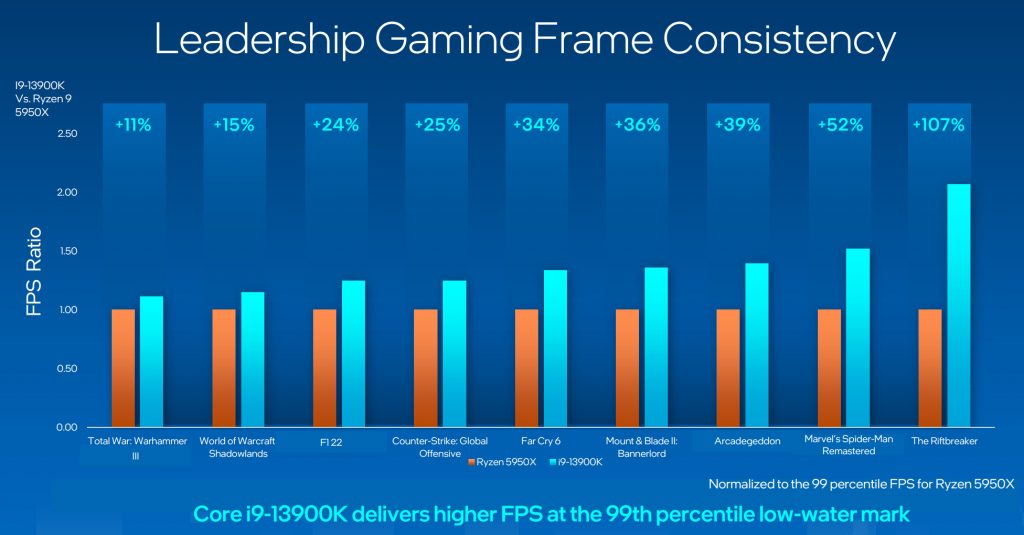 In gaming frame consistency the Intel Core i9 13900K bested the Ryzen 9 5950X from +11% in Total War: Warhammer (optimized for the Intel chip) to +107% in The Riftbreaker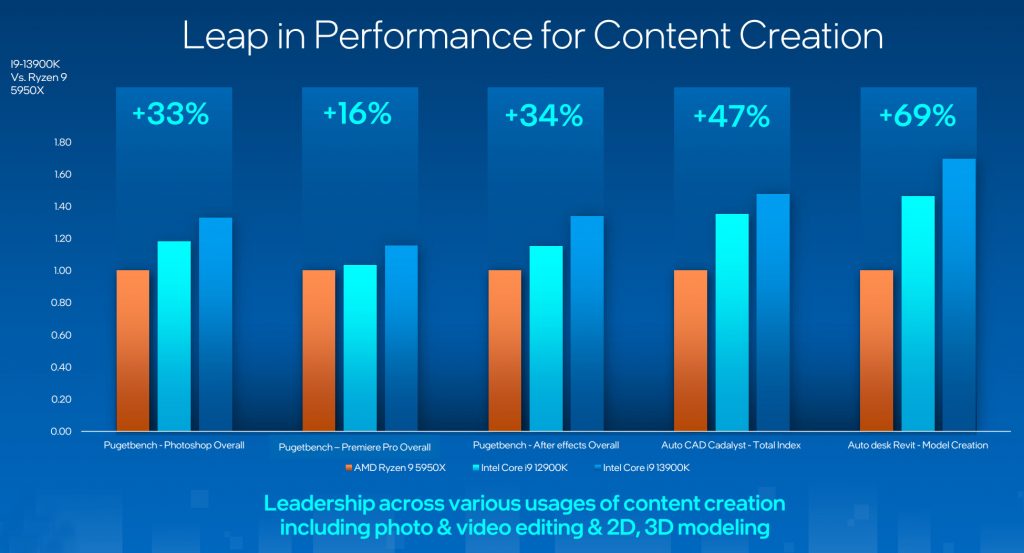 In content creation like photo or video editing and 2D, 3D modeling the Intel Core i9 13900K leaped over the AMD Ryzen 9 5950X by 33%, 16%, 34% 47% and 69% respectively, using Pugetbench.
In media creation using Blender and Unreal Engine the Core i9-13900K bested the Core i9 12900K by 34%.
Multitasking
In content creation multitasking using Adobe Media Encoder and Photoshop the Intel Core i9-13900K was 27% faster than last year's Core i9 12900K
Overclocking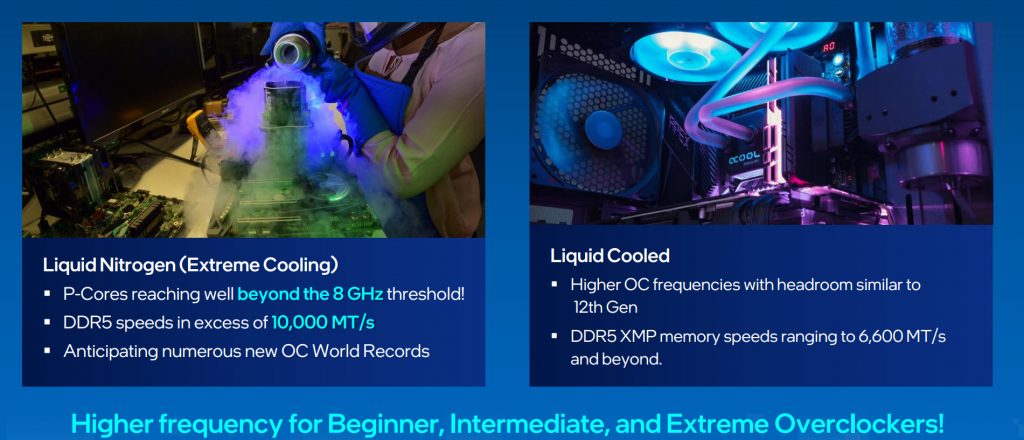 The new Intel Core i9-13900K left, impressed reaching a consistent 8.211 GHz at 1.7V in P-Cores in a live extreme cooling demo using Liquid Nitrogen. DDR5 memory speeds exceeded 10,000 MT/s
Traditional liquid cooling right, maintained overclocking frequencies similar to 12th Gen CPU systems with DDR5 XMP memory speeds as high as 6,600 MT/s.
Big Improvements Across the Stack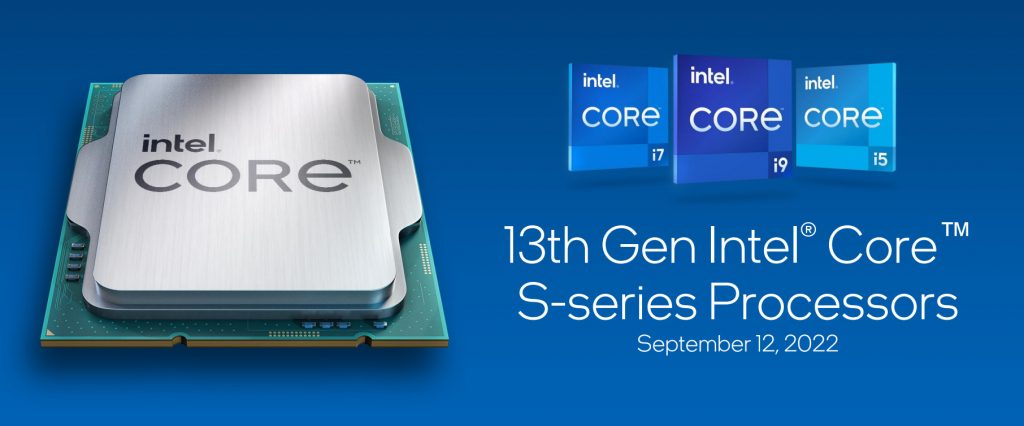 Many of the Intel Core i9-13900K (K denotes unlocked for overclocking) performance features like 24 – core up to 5.8 GHz, +8 cores, +8 threads, +600MHz Turbo) are shared with the Intel Core i7 13700K (16-core up ro 5.4 GHz, +4cores, +4 threads< + 400MHz Turbo) and Intel Core i5-13600K (14-core up to 5.1 GHz, +4 cores. +4 cores, +4 threads +200 MHz Turbo). The i5 is expected to give the best value for budget-minded users.
After shipping more than a million gen 12 processors at the end or 2021, Intel intends to ship even more gen 13 chips this year to 149+ OEMs across 30+ countries in 70+ Z90 motherboard designs starting in mid October.