LG Canada launched two new smartphones in Canada this month, the K61 and K41S, both of which fall on the affordable end of the scale. The K61 appears to sell for about $400 outright from a number of carriers while the K41S is just $250.
Both smartphones have 6.5″ displays (FullVision 1,080 x 2,340 for the K61 and 720 x 1,600 for the K41S), DTS:X 3D Surround Sound, and four high-end camera lenses on the back, including standard, super wide angle, depth sensor, and micro lenses.
They also include a 19.5:9 and 20:9 cinematic aspect ratio, respectively, to provide a greater "sense of immersion.". The area taken up by the front camera was also reduced by applying the Hole in Display on the LG K61 and V Notch style on the LG K41S.
Both devices have 4,000mAh high-capacity batteries, which reduces battery concerns in multi-media rich environments where power consumption can be high.
Both passed the U.S. Military Standard test, MIL-STD-810G, which tests durability in low temperature, humidity, high temperature, vibration, shock, thermal shock, and more.
The K61 runs on a 2.3GHz octa-core processor and offers 4GB RAM, a microSD card slot that can accommodate cards up to 2TB in size, fingerprint sensor, and 128 GB ROM. It comes in white with the Android 10 OS. The K41S, meanwhile, has a 2GHz octa-core chipset, 3GB RAM, 32GB ROM, microSD card slot (for cards up to 2TB), fingerprint sensor, and more. It comes with Android 10 and finished in titan. Both also come with features you'd expect from an Android device, including AI CAM, Google Lens, Google Assistant, and face recognition.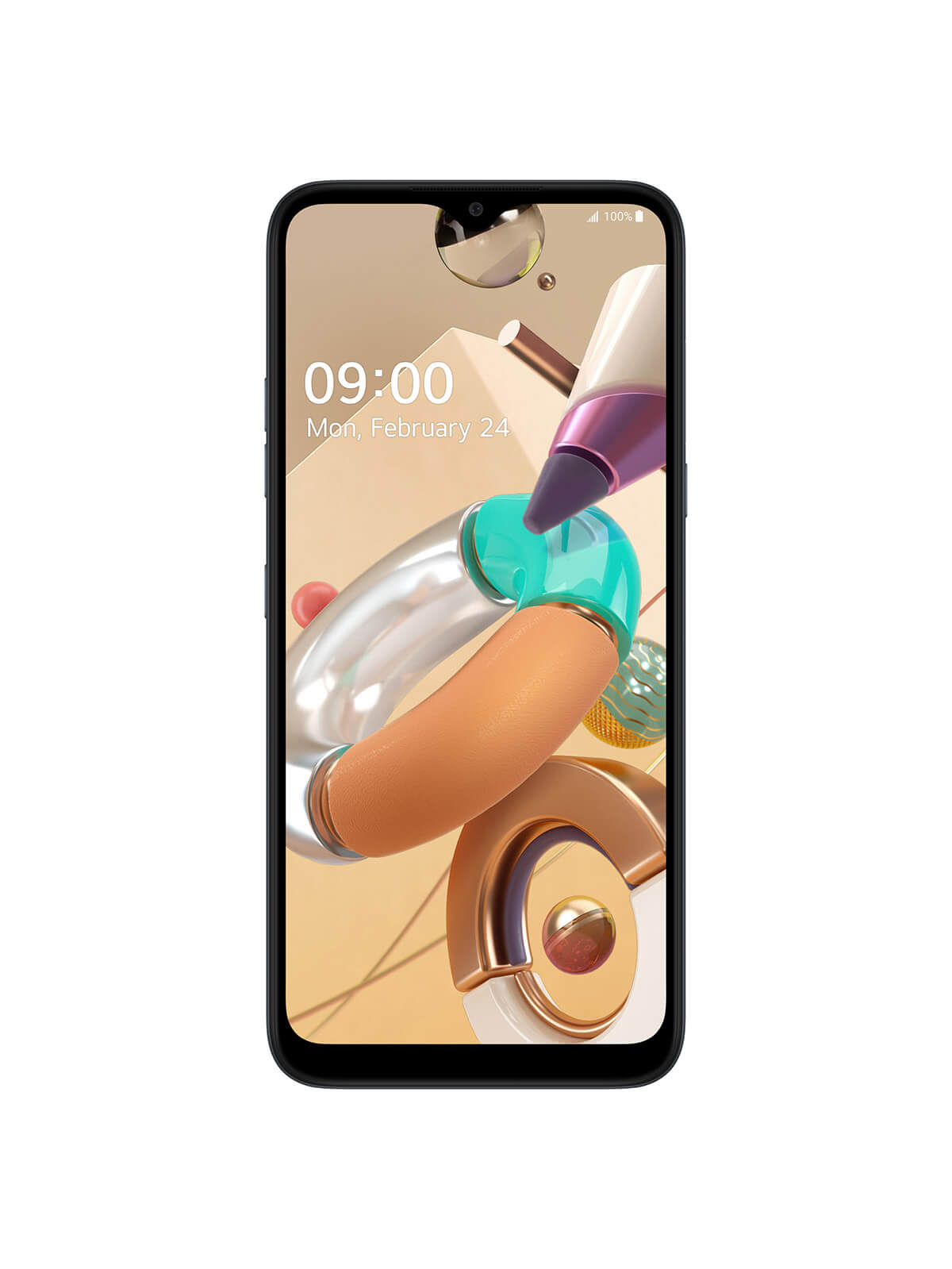 The LG K61 is available through Bell, Eastlink, Freedom Mobile, Koodo, SaskTel, Telus, The Mobile Shop, Videotron, Virgin Mobile, Xplore Mobile, and Wal-Mart; and the K41S from Bell, Eastlink, Koodo, Telus, The Mobile Shop, Videotron, Virgin Mobile, Xplore Mobile, and Wal-Mart.