According to the latest NPD data, sales of outdoor televisions have more than quadrupled since 2019. Call it the Covid effect, where investment in outdoor living while locked down became a priority for many home owners. If you lived in an apartment in 2020, you longed for outdoor space prompting one of the highest rates of property valuations in history as demand for bigger spaces outpaced supply and apartment dwellers sought out homes. And if you already owned a home, investing in outdoor living, financed with cheap borrowing costs has created a boom for sales of patio furniture, gas barbques and outdoor entertainment equipment over the past three years.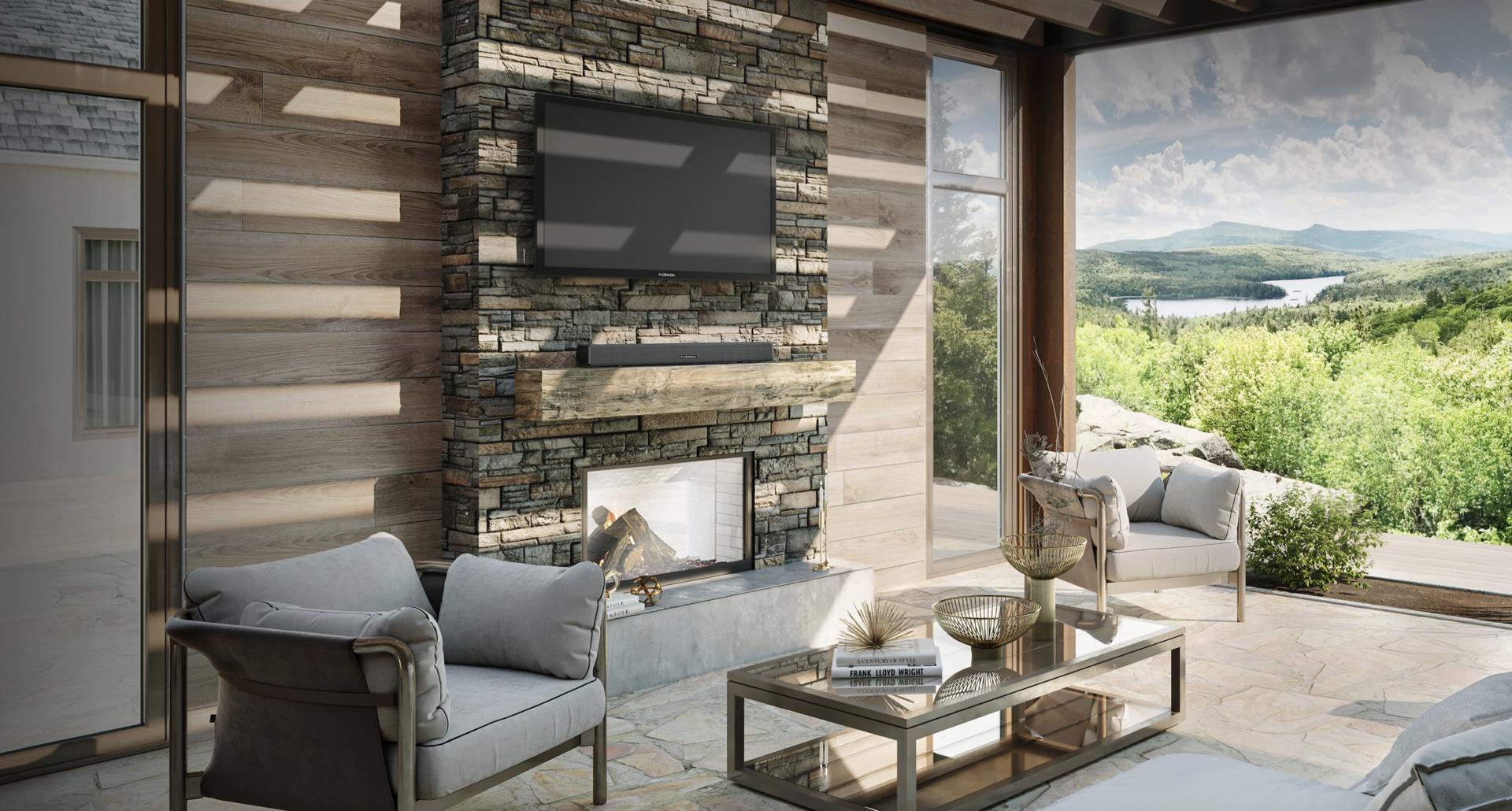 According to NPD data, sales of outdoor specific Smart televisions was a modest $16M in 2019. By 2020 sales of outdoor TVs doubled to $32 million which doubled again in 2021 to $66 million and 2022 year-to-date outdoor television sales category is already 30% above last year's sales.
Market leader Sunbrite, which for many years was the only purpose-built manufacturer of outdoor televisions, has seen their leadership position erode with Samsung now the market share leader representing 44% of all outdoor televisions sold. Sunbrite at 22.6% market share is at risk of losing their number two position to upstart Furrion, who at 21.8% market share are one percentage point away from moving into #2 spot behind Samsung.
Outdoor televisions are just that – manufactured for the great outdoors. While it can be tempting to pick up the cheapest panel you can find and mount it to your terrace, outdoor televisions are designed to withstand weather, bugs, humidity, dust and pollen that the panel will constantly be exposed to while being outdoors. Standard indoor televisions are built for a controlled temperature range of a home, typically between 15°C and 45°C. Electronic components can be touchy, and when they overheat, this can shorten their lifespan. Untreated screens can be destroyed by freezing temperatures, as the liquid crystals in LCD screens can expand and cause cracking or picture distortion that cannot be repaired. Outdoor TVs however, protect this by ensuring an operating temperature range of -30°C to 50°C.
Purpose built outdoor televisions are also designed for brighter environments. During the day, there can be glare on the TV screen as well as brighter ambient light. Indoor TVs average between 200-350 nits. This is ideal for an indoor setting, but ambient light in the outdoors can be much brighter and TVs need to be a minimum of 400 nits for optimal viewability. If you are putting the TV in full sun, meaning there will be sun on the screen for 8-12 hours, you will want a television with at least 500 nits for best viewing quality, which can only be accomplished with a purpose-built outdoor television. Furrion's latest partial sun outdoor TVs takes their screens to 750 nits which is driving the brand's marketshare increase.
Mike O'Connor, Sr. Vice President, Gem-Sen Group of Companies and the distributor for Furrion outdoor televisions in Canada, recognizes a combination of global activities that have created the perfect growth opportunity for the outdoor television category in the past two years. "Covid of course has restricted our mobility over the past two years which has motivated many Canadians to invest in their homes. Housing prices have had an astronomical rise in valuations over the past year which also leads many Canadians to want to enjoy and invest in their outdoor spaces, and consumers are also getting smarter about how their purchases impact the environment" adds O'Connor. "Where a few years ago, we witnessed homeowners placing TVs designed for the indoors outside, not really caring if they last longer than a season since you could pick up a smart TV for a few hundred dollars, now those throwaway purchases are recognized as bad for the environment, bad for the planet and just plain dumb when you think of how that consumption ends up in some landfill. We now see a savvier consumer buying purpose-built outdoor televisions that they know will last and will survive our Canadian climate, which is better for everyone including the planet".
Another advantage of a purpose built outdoor television is managing glare. No matter where you place the TV, there will likely be direct sun at some portion of the day. And because of this, outdoor TV manufacturers add an anti-glare coating. Peerless, distributed in Canada by Gentec, have launched what they call the Neptune Shade Series of Outdoor TVs that add an anti-glare layer to its screens and use IPS technology, which gives 178° viewing angles ideal for its high luminance and readability.
Bottom line is that outdoor TVs are going to be more expensive than indoor TVs. They are built to withstand extreme temperatures a well as more resistant to dust, insects and moisture. The extra expense manufacturers put into building a more rugged casing is to protect the components inside and is built with withstand the wear and tear of outdoor climates. In addition, the screens put into outdoor TVs are specially treated to withstand the bright sun, preventing the TV screen from isotropic blackout. Although the initial investment is higher than with an indoor TV, in the long run it is less expensive since it does not need to be replaced as frequently. In other words, you may think you are saving money by placing the indoor TV you found on sale outdoors, but the savings erode when you realize it lasted only one season.
Dick Tuerlings, Managing Director, Gentec International adds, "supply issues, price increases and interest rate jumps are playing a role in consumer behaviour. If you have to wait several months for a product and you know that prices will most likely increase, many customers are altering a buying strategy toward owning products of quality. For the longest time, we have had to explain why an outdoor panel costs more than an indoor panel, which of course is fully justified due to build quality. Now consumers are understanding that they are buying a purpose-built product that is going to last in the environment they place it. It's an old cliche" muses Tuerlings, "but you get what you pay for and the outdoor panel category is benefiting exponentially".