Automation company Savant Systems is expanding into the electric vehicle charging market with its LVL 2 EV charger. This complements Savant's other products with the Savant Power System platform, which already include intelligent load management and monitoring, scalable battery storage solutions, and environmental controls, including lighting and climate products.
When installed as part of a Savant Power System, the Savant LVL 2 EV Charger delivers added visibility and control. When connected to a Savant Power Module, the Savant LVL 2 EV Charger enables homeowners to monitor energy consumption trends, manage power usage by automatically powering down other high-current devices while actively charging, and to schedule charging, intelligently avoiding peak utility rates. It can also work on its own.
Savant partnered with Schumacher Electric, a leader in automotive power conversion and battery products, to design and deliver the intelligent EV charger specifically for the Savant ecosystem and sold exclusively by Savant.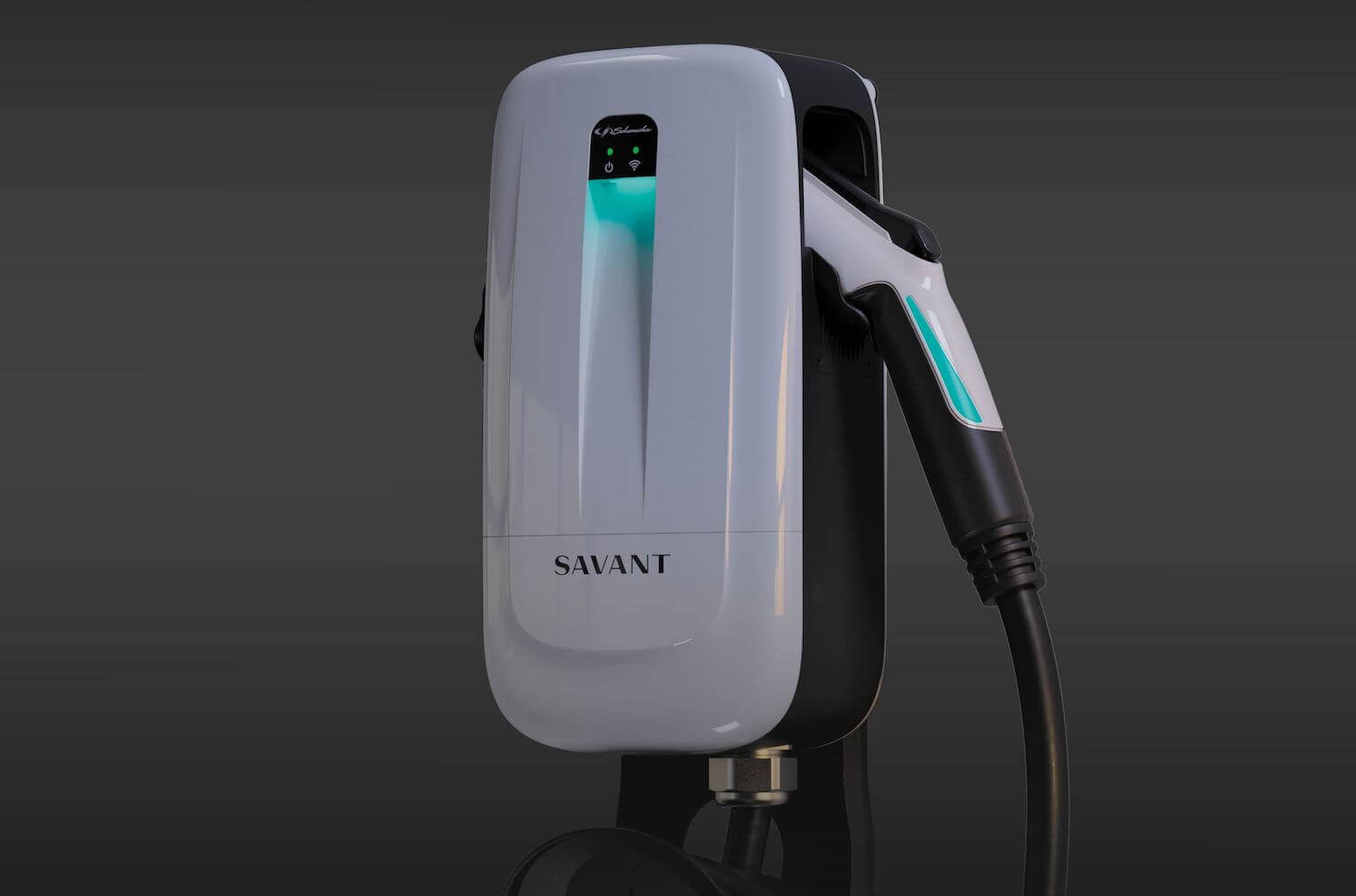 The charger is a hardwired 240-volt solution capable of delivering up to 50-Amps of output, with built-in Wi-Fi connectivity for simplified installation and configuration. The lockable, ergonomically designed charging wand has a 25-foot cable with universal connector that can be neatly stored on either the right or left side of the unit based on user-preference and mounting location.
"Savant is proud to have partnered with Schumacher Electric, a highly respected manufacturer with a well-deserved 75-year legacy of quality," says JC Murphy, President of Savant. "The Schumacher team shares Savant's spirit of innovation and together we have built an exciting roadmap that will deliver useful smart features to every homeowner that is focused on moving toward electrification."
"For 75 years, Schumacher has been delivering innovative power conversion products of exceptional quality at an excellent value," adds Mickey Leech, Schumacher CEO. "We're excited to partner with Savant and share our new Level 2 Charger that provides superior power with a top-of-the-line design. It is the perfect addition to their smart home experience."
The Savant LVL 2 EV Charger will be available for dealers to purchase on the Savant Store beginning October 2022 for an MSRP of US$1,100. It will also be on display at CEDIA Expo 2022 later this month, Booth 21057.