Canadians can now earn Scene+ points at Home Hardware Stores Limited's close to 1,100 locations across Canada and at homehardware.ca using a Scene+ loyalty card and the Scotiabank Scene+ Visa Card.
With this partnership, Canadians can earn rewards on tools, paint, hardware, lumber, building materials, furniture, and more. This includes 50 points for every $50 spent in a single in-store or online purchase as well as two times the points for every dollar spend when paying with a Scotiabank Scene+ Visa card. If you use both, you can double up on the offers. Once collected, every 1,000 Scene+ points can be redeemed for $10 off any purchase at Home Hardware stores or homehardware.ca.
"We are incredibly excited that Scene+ is now available at Home Hardware locations across the country," says Kevin Macnab, President and CEO of Home Hardware Stores Limited. "Our dealers are always looking for ways to bring value to their customers and now with Home Hardware joining Scene+, Canadians can instantly redeem points for the tools and products needed to complete their home improvement projects."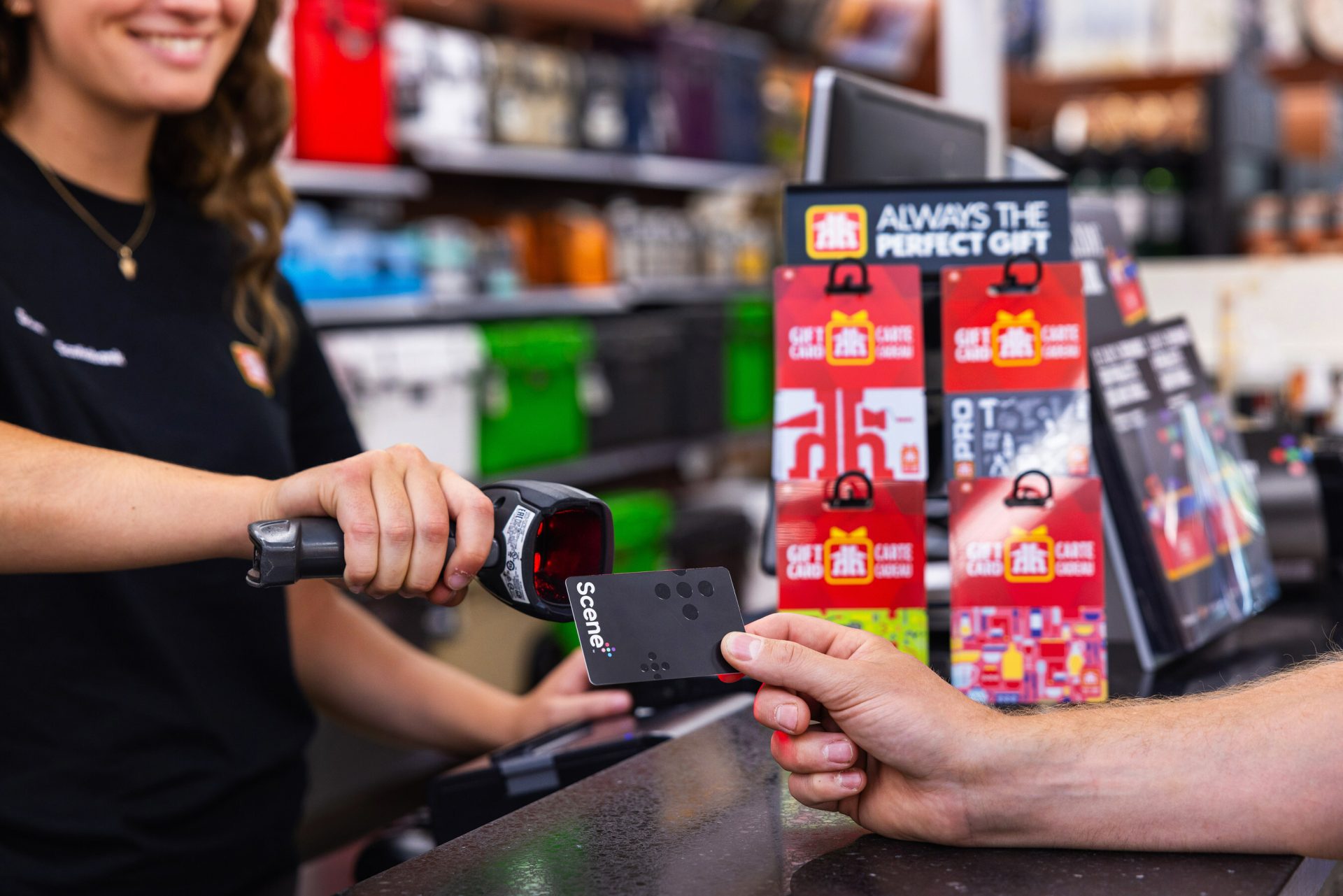 "In the past few years, Scene+ has grown into the leading lifestyle loyalty program with the strategic addition of grocery, pharmacy and now, a premier home improvement partner," adds Tracey Pearce, President, Scene+. "We're so proud to keep evolving by partnering with Home Hardware to give our members even more rewards for their home improvement projects."
Scene+ has over 13 million members across the country and offers various ways to earn and redeem points at partner locations. Members can earn by banking with Scotiabank; enjoying a night out at Cineplex theatres and entertainment venues; visiting more than 700 Recipe Unlimited restaurants across Canada, including Swiss Chalet, Harvey's, and Montana's; and enjoying experiences like trip planning with Scene+ Travel, Powered by Expedia. Redemption partners include retailers like Apple and Best Buy.
Over the past year, Empire Company Limited, co-owner of Scene+, launched the loyalty program in-store at its banners Sobeys, Safeway, Foodland, IGA, FreshCo, Chalo! FreshCo, Voilà by Sobeys/Safeway/IGA, Needs, Thrifty Foods, Les Marchés Tradition, Rachelle Béry, and Lawtons Drugs, as well as its liquor stores in Western Canada.
Home Hardware Stores Limited is Canada's largest dealer-owned hardware, lumber, building materials, and furniture home improvement retailer with close to 1,100 stores under the Home Hardware, Home Building Centre, Home Hardware Building Centre, and Home Furniture banners. Founded in 1964 in rural St. Jacobs, ON, Home Hardware remains 100% Canadian owned and operated.