Sennheiser's latest innovation isn't just a pair of earbuds, but rather hearing aids for those who require assistive hearing technology. Called the All-Day Clear, as well as the All-Day Clear Slim, the FDA-approved hearing aids offer self-fitting features, and an unobtrusive look, while also being able to pair with a mobile device to play back audio.
Powered by hearing care company Sonova technology, the Sennheiser OTC hearing devices deliver clear sound and feature intelligent scene detection that monitors the wearer's environment for seamless optimization of dialogue. Wearers can expect up to 16 hours of hearing performance and lightweight comfort from the compact rechargeable devices.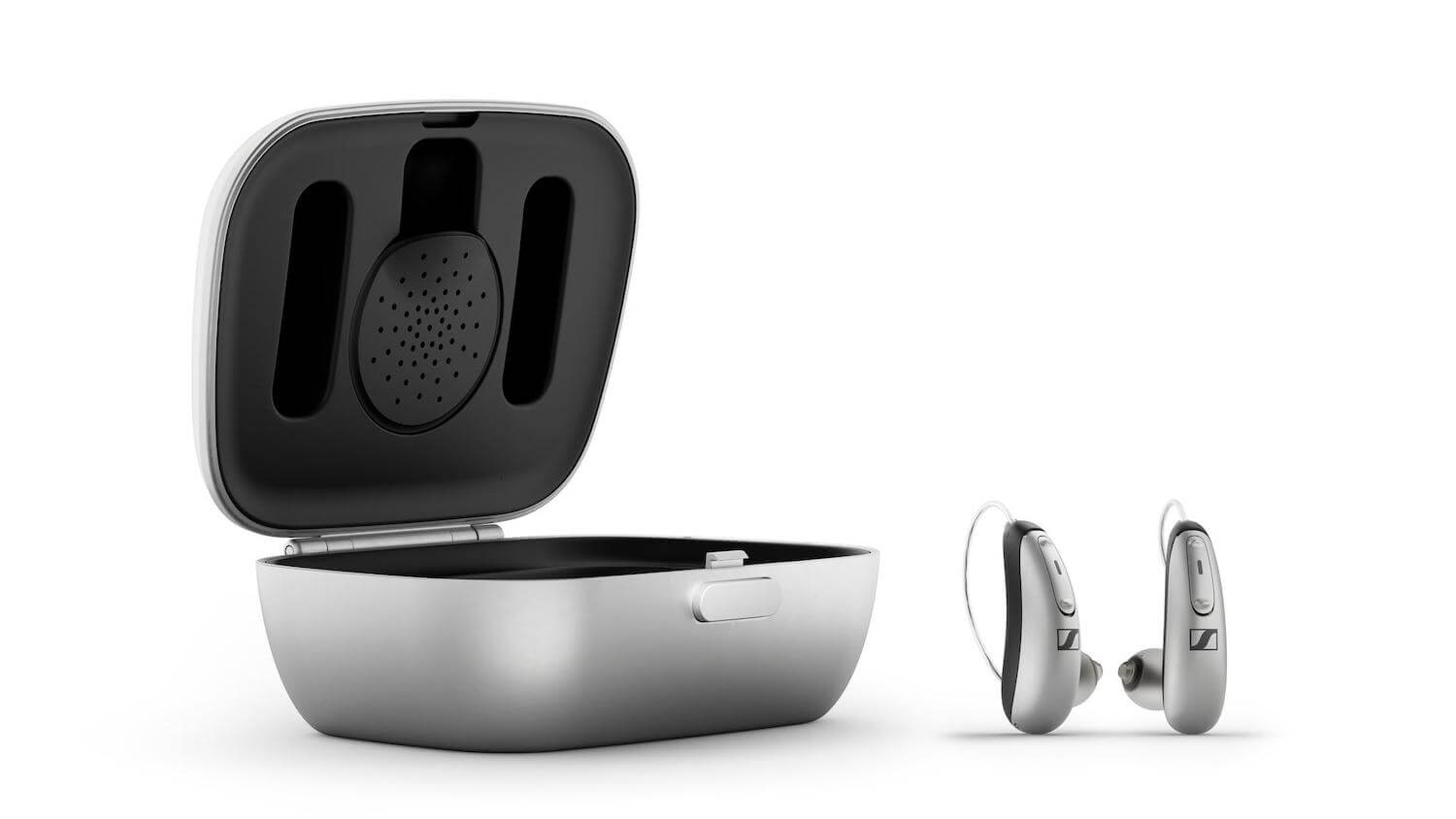 Along with the set of hearing devices, each pair comes with a charging case and accessory kit, while the Slim also includes a compact carrying case. On both Android and Apple mobile devices, each style can be set up and customized in less than five minutes, guided by the intuitive All-Day Clear app.
In addition to functioning as hearing aids, Sennheiser's All-Day Clear and All-Day Clear Slim can pair with a smartphone or other mobile device via Bluetooth for listening to music, podcasts, and more. Choose a personalized sound profile and enjoy advanced features like wind noise management as well.
In addition to buying the hearing aids outright, you can also purchase an In-Clinic Care Package. Every purchase from sennheiser-hearing.com also comes with a 45-day risk-free trial.
"All-Day Clear comes at a time when U.S. consumers are seeking technology that can instantly improve their lives," says Clara Beck, Sennheiser Hearing Category Director. "The over-the-counter legislation allows us to bridge a sizeable gap in the hearing devices market by enhancing ready-to-wear solutions with our extensive acoustics and speech enhancement expertise."
Jill Goosen, Sennheiser All-Day Clear Product Manager adds: "We made the entire ownership path effortless — especially for those who feel they're not ready for the prescription approach. Still, for those DIY consumers that may want the safety net of a hearing care professional at a later date, or to purchase their hearing aids from a hearing care professional, All-Day Clear provides the best of both worlds."
The Sennheiser All-Day Clear and All-Day Clear Slim will be available starting in mid-July at sennheiser-hearing.com and via select retailers and hearing care professionals at an MSRP of US$1,399.95 and US$1,499.95, respectively. The free All-Day Clear App will be made available for download on the App Store (iOS) and Google Play Store (Android) at that time. There's no word yet on Health Canada clearance nor Canadian availability.