Sherpa Group has announced a distribution partnership with Aruba, a Hewlett Packard Enterprise company, to represent the Aruba Instant On family of products that includes a series of smart-managed switches that enable small businesses to deploy a unified, high-speed network that is easy to set-up, manage and maintain and can be seamlessly integrated with existing Instant On indoor/outdoor access points, and centrally managed in the Cloud with the Instant On mobile app.
Aruba is a provider of secure, intelligent networks that enable customers to thrive and deliver digital experiences in the mobile, IoT and cloud era. "A reliable network is the backbone of the technology we sell" stated Philippe Rayes, President & CEO of Sherpa Group adding "Aruba Instant On provides reliable networking for small businesses as well as the most demanding smart home systems running business applications. With comprehensive remote management features, Aruba Instant On is the ideal networking solution for installers and we're proud to partner with Aruba."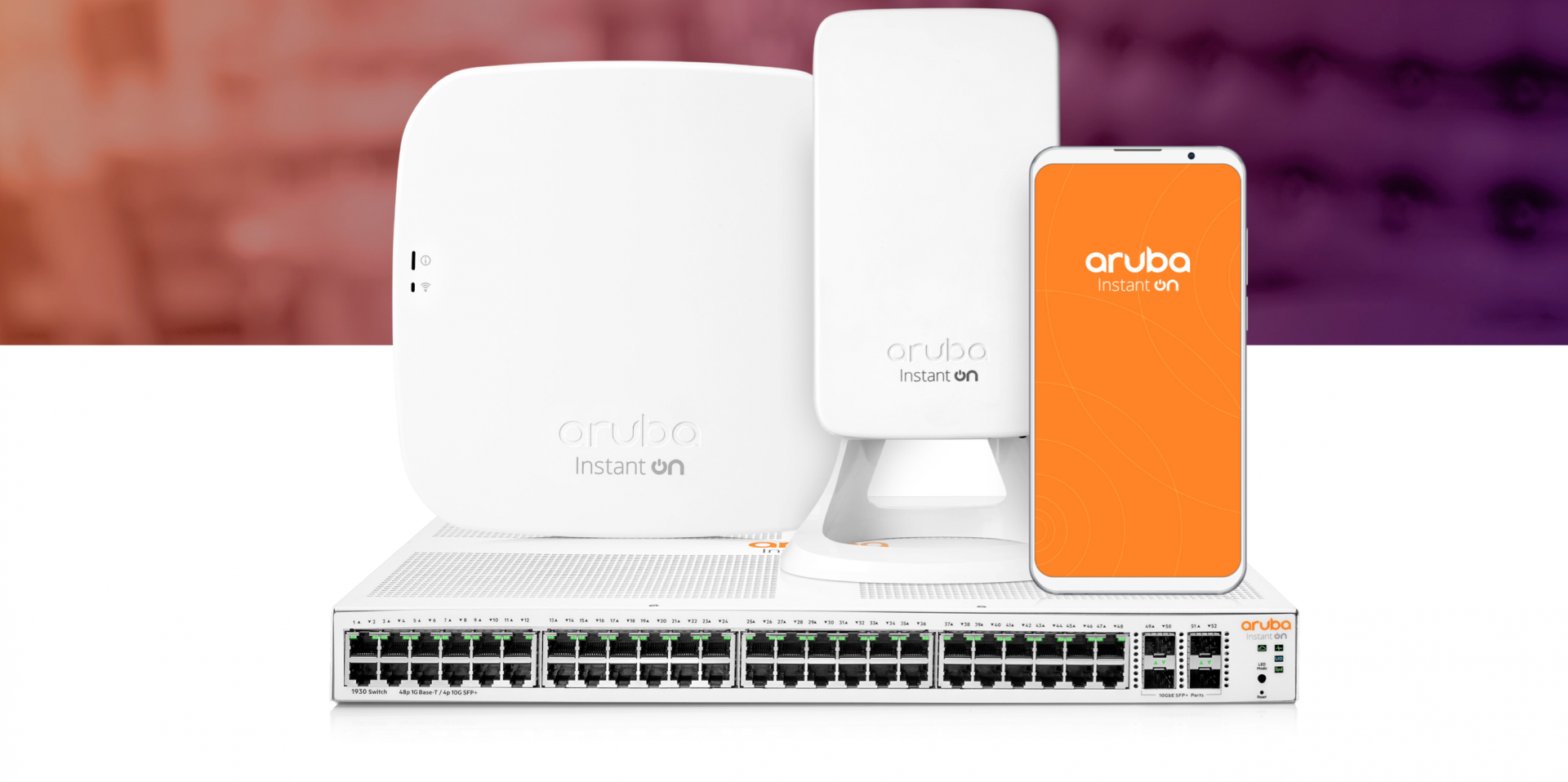 Customer expectations for seamless and secure connectivity are high, whether they are engaging with a large, multi-national chain or a small local business. This places undue pressure on small businesses that often do not have the resources to keep IT personnel on staff to address networking challenges. The issue is further compounded when unexpected crises strike – such as the current global pandemic. The social distancing mandates that have resulted are fundamentally changing the business engagement model from mostly in-person interactions to online-only, which can cause fluctuating network demand. Local grocers, restaurants and other essential businesses have had to make a major shift in operations in order to stay viable in the current environment. According to the SMB Group, "71% of SMBs have already moved activities from the physical world to the virtual one, and 16% are planning to do so."
"Aruba is excited to be working with Sherpa Group. In today's environment, reliable easy-to-install, and secure network solutions are required in the home as much as any small business" said John Moran, Aruba SMB Sales Director for North America. "With a proven track record of delivering high-performance networking solutions to the enterprise, Aruba is applying that same experience to solutions for the home nd smll business" said Moran. "Coupled with Sherpa Group's expertise in the custom install market, we will jointly bring outstanding solutions to installers throughout Canada. We are proud to have been selected as a partner of Sherpa Group.
Like large organizations, small businesses are concerned with reliability, security and infrastructure costs, yet at the same time, they lack the staff to handle complex management or set-up of the network. Dynamically changing business connectivity and capacity requirements make operational simplicity a critical factor when choosing a networking solution. To address these challenges, Aruba Instant On offers unified management for all network services, a single architecture for both switches and access points and an innovative mobile app for hassle-free set-up, monitoring and management across the entire network.
"Small businesses play a critical role in our communities and, for those that provide essential services, staying connected with their customers has now become a necessity," said Amol Mitra, vice president and general manager of Global Small and Medium Business at Aruba. "For those who are looking for a simple, hassle-free networking solution that provides secure, high-performance, enterprise-like connectivity, that solution exists today with Aruba Instant On."
For more information and product availability contact Sherpa Group at 1-866-767-6584 or www.sherpagroupav.com