The TP-Link Canada Archer AXE 75 AXE5400 tri-band Gigabit Wi-Fi 6e router is now available in Canada.
Using WiFi 6E, which extends to the 6GHz band, you'll get an uninterrupted connection without overall or interference. Access to the 6GHz frequency, says TP-Link Canada, offers more bandwidth, faster speeds, and lower latency. This opens up resources for bandwidth-intensive applications like AR/VR, 8K streaming, and more.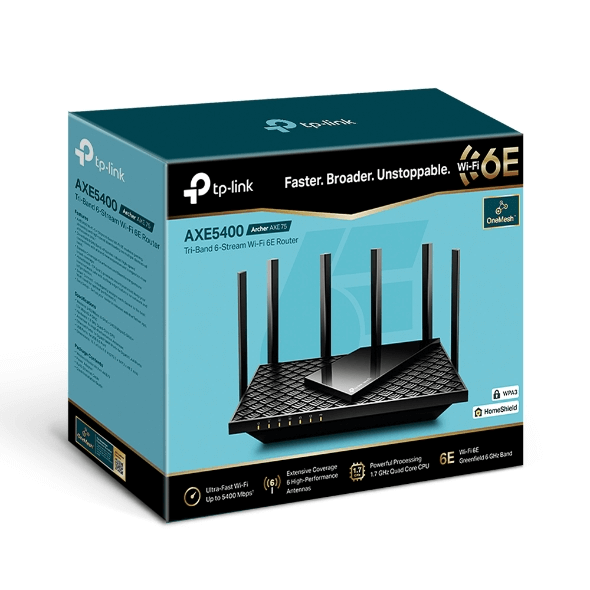 The AXE75, which will retail for $299, provides Wi-Fi speeds up to 5,400 Mbps for fluent 4K/8K streaming, immersive AR/VR gaming, and blazing-fast downloads. It supports more than 200 devices, with OFDMA and other advanced technologies that cut the clutter throughout your frequency bands, eliminating latency and jitter.
Armed with a 1.7GHz quad-core CPU and SuperSpeed USB 3.0 that offers up to 10 times faster transfer speeds than USB 2.0, the AXE 75 also features HomeShield for customizing your home network with enhanced security and control. OneMesh, meanwhile, creates a Mesh network by connecting to a TP-Link OneMesh Extender for seamless whole-home coverage.
OFDMA technology increases capacity by four times to enable simultaneous transmission to more devices; while ultra-low latency enables more responsive gaming and video chatting.
Compatible with Alexa, you can control the router via voice commands.