How can you possibly innovate in the true wireless earbuds space? While the category is, by headphones standards, still relatively "new," the market is flooded with options. Yet companies manage to find ways to stand out with features like active noise cancelling (ANC), bone conduction technology, wireless charging, ultra-waterproof designs, and more. In the case of the Urbanista Phoenix earbuds, it's an interesting concept that sets them apart: they are solar-powered, which means they purport to offer infinite battery life. Naturally, I was curious to see how this works and, most importantly, how they sound.
What Are the Urbanista Phoenix Solar True Wireless Earbuds?
Made by the Swedish lifestyle brand, the Urbanista Phoenix Solar true wireless earbuds are the first of the kind for the company. Launched last summer, they feature not only solar power through a partnership with Exeger using its Powerfoyle technology, but also ANC.
Thanks to solar power, these earbuds will continuously charge from the sun, as long as the case is exposed to natural or strong artificial light. They can also be charged regularly by USB-C if you're dealing with especially dreary winter days with no sunlight, forget to leave them by a window or lamp, or have been hibernating inside for a week. Exeger's Powerfoyle solar cell material within the charging case that comes with the earbuds keeps them sufficiently charged while inside.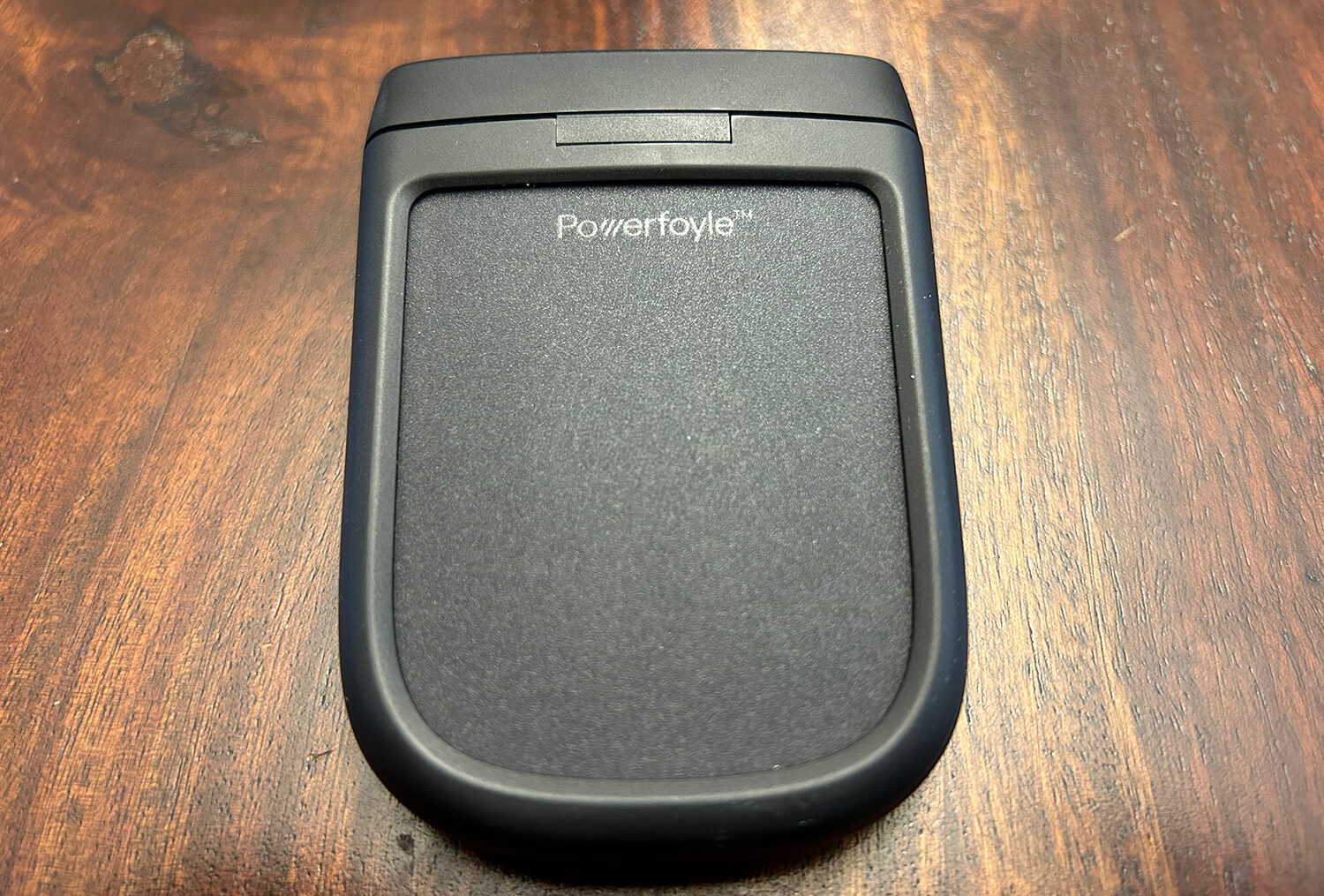 Along with the advanced hybrid ANC, there are also noise reduction mics that help further filter out ambient sounds and transparency mode for when you want to let in some sounds, like a busy street or PA message.
They also feature Bluetooth 5.2 multipoint for connecting to two devices at once. Use the Urbanista app, meanwhile, available for both iOS and Android devices, to customize the sound using EQ controls, see the solar charge level, and customize the on-bud touch controls, including voice assistant support. Get up to eight hours of playtime per charge, then simply recharge in the case via solar power. The total battery reserve is about 32 hours.
The design is said to be inspired by desert scenery, and they come in Midnight Black (black) and Desert Rose (pink). The custom fit silicone tips provide sound isolation while securely cushioning the earphones in your ear. They also meet an IPX4 water resistance rating, so they can withstand a splash or light rain. You'll find them for about $200 in Canada.
Setting Up the Urbanista Phoenix True Wireless Earbuds
To get started, I plugged these earbuds in using the included USB-C charging cable, but from there, I wanted to try to use them continuously without having to plug into power again. They come with small, medium, and large-sized eartips. Based on my experience with other earbuds, I used them with the medium-sized tips. I opened the case with the earbuds inside and my iPhone instantly recognized them for Bluetooth connection. Once connected, I downloaded the Urbanista Audio app. It instantly detected the earbuds and indicated the buds and case were all charged to 100%. I could choose among the Default EQ, ANC, or Transparency mode. I'd try these out later.
Flip to the next page and you'll see the charging case status, including the hourly gain (it was at 0 since I hadn't yet gone outside or placed the case by the sun) and shows a playtime reserve in hours and minutes. Next, you'll see the light charging history and how this corresponds to playtime gain. This is a good way to see just how long you need to leave the case out in the sun to get enough juice for the day. It will also show how many days (or hours) since you last used USB-C for charging. Upon set-up, mine showed 24 since I had charged the case overnight.
Next are EQ presets. You can choose among Default, Speech (great for podcasts or audio dictation, like audiobooks, coaching, or walking workouts), Bass Boost, Treble Boost, Energize, and Balanced. I love that each provides a short description of what it's best for. For example, it notes that Treble Boost is good for bringing out details in muffled recordings while energize is good for workouts and "that perfect Friday feeling." However, note that there aren't any customizable EQ settings beyond these presets.
The final page in the app is for adjusting the controls. The default is for a long press on the left bud to activate voice assistance and on the right to toggle the sound mode. But you can change this so left toggles sound mode, turns the volume down, or does nothing and the right activates voice assistance, turns the volume up, or does nothing. I decided to change them to control just volume. I wish there was an option for them to control next/previous track as this is a touch feature I use most often with true wireless earbuds when going on my walks.
There are also general settings you can adjust at the bottom of this page, including turning on automatic power saving, which would automatically power off the earbuds if they aren't being used for 30 minutes, and in-ear detection which will pause the audio if they are removed and resume when you put them back in your ears. I turned both these features on. It's also worth noting that you can access the manual as well as FAQs about the earbuds within the app as well and contact support if needed.
Using the Urbanista Phoenix True Wireless Earbuds
Now that I was all set up, it came time to try these babies out! As I usually do when reviewing true wireless earbuds, I popped them into my ears to accompany me on my daily walks. I continued to listen to the Strike Force Five podcast that I have been using while reviewing other earbuds recently as well as Apple Fitness+ Time to Walk workouts and, of course, music playlists from a variety of sources, including SiriusXM and Apple Music.
Using the speech mode for podcasts, voices were clear and sharp; it was an enjoyable listen. One thing I noticed is that if I was wearing my hair down and strands would tap against the right earbud, creating a vibration noise – like when something rubs against a mic pack. I have never experienced that with other earbuds, but it may be that these are extra sensitive, despite how I positioned them in my ears. With my hair up and away from my ears, this wasn't an issue. Nonetheless, it's worth mentioning if you have long hair that may brush against the buds as you walk.
Music listening was pleasant, too. The bass boost option really made songs like MK's house tune "Burning" from my '90s playlist pop. It was actually popping so much that the bass level was a tad overwhelming (as noted, you can't adjust beyond the presets) and instruments somewhat harsh. I noticed the same in tracks like Bob Marley & The Wailers' "Could You Be Loved," which sounded harsh when using some EQ settings. The reproduction of the backing instruments and sounds wasn't as clear and concise as I have experienced with other earbuds I have reviewed. Using the Bass Boost for this track made the bass overwhelming, once again, while Treble Boost caused it to be too harsh. I found the Energize preset worked best with this tune. With Lenny Kravitz's "Are You Gonna Go My Way," the Default setting led to a muffled sound while Bass Boost made his vocals secondary to the instruments: Balanced EQ worked best with this song.
Bottom line: you may have to play around with EQ from track to track or one playlist genre to the next. That is, of course, typical of many true wireless earbuds. But without customized EQ settings, you can't tweak it to find the right balance that works for you for most songs and audio content. You can, however, also just leave it on Default, which does offer a relatively pleasing experience with most music types.
During outdoor walks, I found I had to turn up the volume when walking on busier streets, even with ANC on. There's no wind reduction, so it was especially challenging to hear on especially windy days without increasing the volume. The ANC mode offers a more noticeable, enveloping experience when turned on in a quiet setting indoors: ironically, you'll notice the difference more when you aren't dealing with sounds like heavy traffic or wind noise.
Whenever I wasn't wearing the buds, I popped them into the charging case and either left it lying around the house or placed it by a window to recharge. If you go for a walk or run, you can use the included lanyard and wear the case around your neck or tie it to your waist with the solar panel facing out so it will gain a charge. Note that you'll need a paper clip or other small item to wind the string through the tiny hole.
Keep in mind that charging is slow, as expected. But the battery lasts long as well. I left for a weekend away, returned without using the buds for several days, and the buds were still at 100% charge and the case at about 92%. If you find a nice spot in the house or your office with direct sunlight or a strong bulb and leave the case there, you'll effectively never have to plug it in. Through my entire time reviewing these buds, wearing them at least a few times per week for an hour at a time, I never had to charge them using the cable.
Should You Buy the Urbanista Phoenix Solar True Wireless Buds?
Now comes the decision: are these earbuds worth purchasing? You aren't going to get the best hifi sound quality nor the best ANC around. But for the price, you're getting decent audio for both spoken word and music. The charging case is much larger than you might be used to, so you won't be able to as comfortably slip it into the front pocket of your jeans like you might with others. But if you have a purse, bag, briefcase, or belt bag, they'll fit just fine. And you can also wear them around your neck or even tie the lanyard to your purse or backpack strap or briefcase handle so the case is always exposed to light.
The buds fit nicely in the ears with the proper custom tip. Because these aren't the best I have tried for ANC nor wind noise reduction, they might not be the best option for city dwellers. If you're walking, running, cycling, or hiking on quieter trails, suburban neighbourhoods, and in rural areas, or wearing them indoors, however, or while commuting, they'll suit you just fine.
The biggest plus with the Urbanista Phoenix Solar true wireless buds is the solar charging, which works like a charm. I didn't use them for hours every day, but chances are you wouldn't either. My playtime reserve at last check indicated that I had 20 hours and 52 minutes of play time left, which is estimated to last approximately 1,715 days based on my previous two weeks consumption. That's literally years!
If you travel, commute daily, work out at a gym or even at home, being able to always rely on your pair of headphones to work is a dream. Leave them by a window, pick them up when you need them, and you'll never experience the dreaded low or worse, dead, battery frustration. Yes, most true wireless buds work with fast charging and can give you an extra hour or so after a quick 15-minute charge. But for someone who is has psyched themselves to head out for a run, having to sit down and wait for even those 15 minutes can be demotivating.
For the price, the Urbanista Phoenix Solar true wireless earbuds, which are distributed in Canada by Erikson Consumer, are worth every penny, even if just as a back-up pair of buds. Not to mention the energy you will save and the good you'll do for the environment by having one less gadget to plug in.