Valentines Day is not about giving a hastily purchased heart shaped card to your significant other. It's about celebrating love, making the extra effort to show your love and kinship with friends, relatives, and co-workers. Here's a collection of smart devices, analog things and ways to express "Happy Valentines" to anyone.
Flower Power Bamboo Ware
Hand-dyed soft bamboo beanies from Flower Power Bamboo with abstract art in a relaxed fit is the perfect style for Fall or Winter. But it's great for all seasons as a chemo cap or fitness hat, for everyone from babies to adults. Or, wear one of the eye-catching, vibrant socks with a simple but delightful pattern design. Warm in winter, cool in summer. Bamboo is added to polyester for long and comfortable wear. Bamboo fabric is highly absorbent and helps wick moisture away from the skin.
Loop Experience Earplugs
A pair of Loop Experience Earplugs will help your loved one invest in a lifetime of live-music outings. Highly rated, they come with four included tips for the basic version "Experience" models. They stay snug while you're dancing or working out, without muffling sound in a distracting way. Loop Earplugs have a unique look, are smartly designed, and easy to find in your pocket or purse. Loop Experience Ear Plugs for Concerts offer high fidelity hearing protection for noise reduction, motorcycles, work and noise sensitivity with an NRR of 7 and 18dB Noise Cancelling and an SNR of 18 decibels.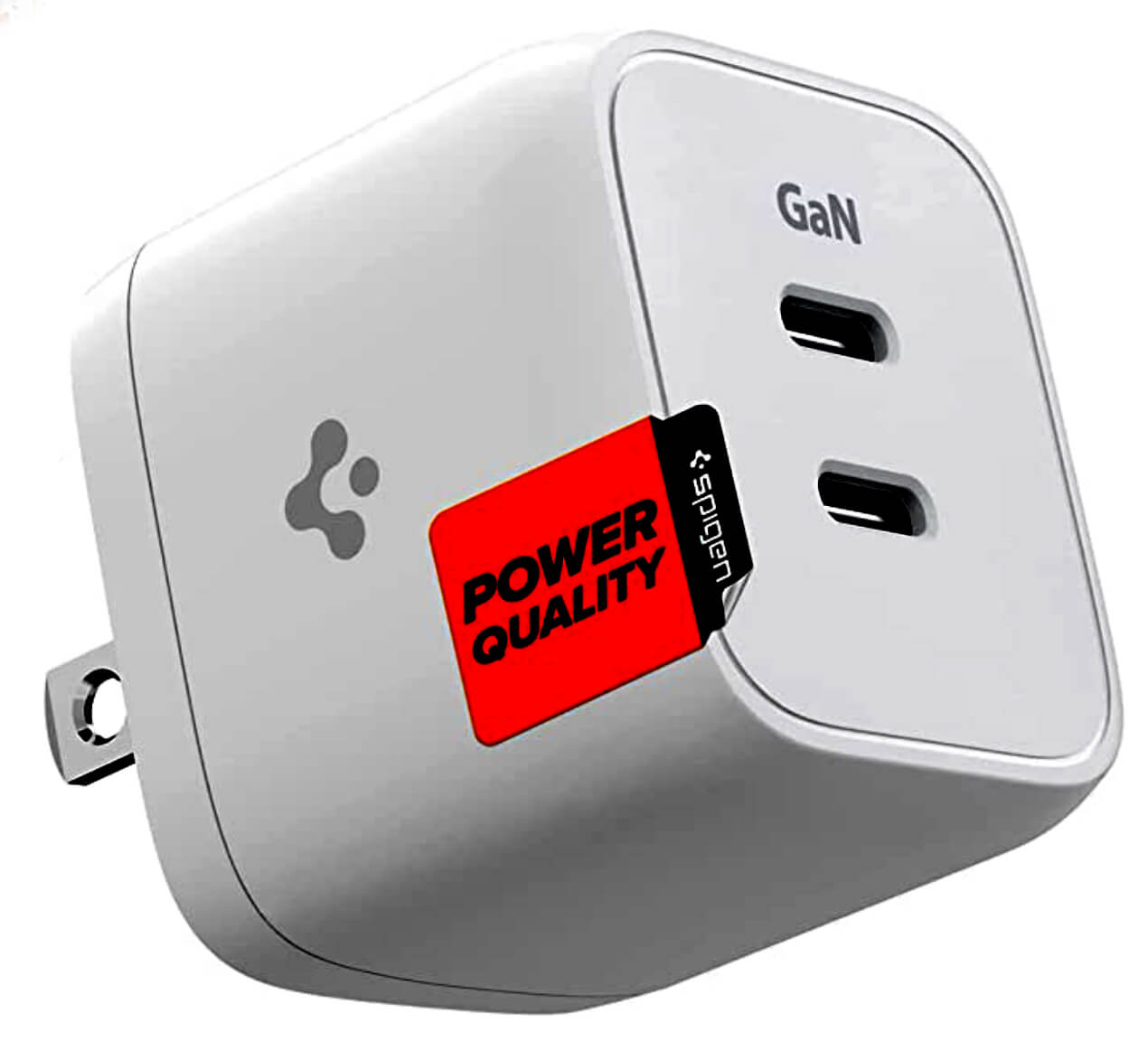 Spigen PowerArc 40W ArcStation Pro
This 40W Spigen PowerArc dual wall charger is half the size of competitors with the ability to safely and quickly charge today's big battery Apple and Android smartphones, including the newest iPhone 14 andGalaxy S23 Ultra. It has embedded IntelligentSafety Technology ensuring the safety of users and their devices.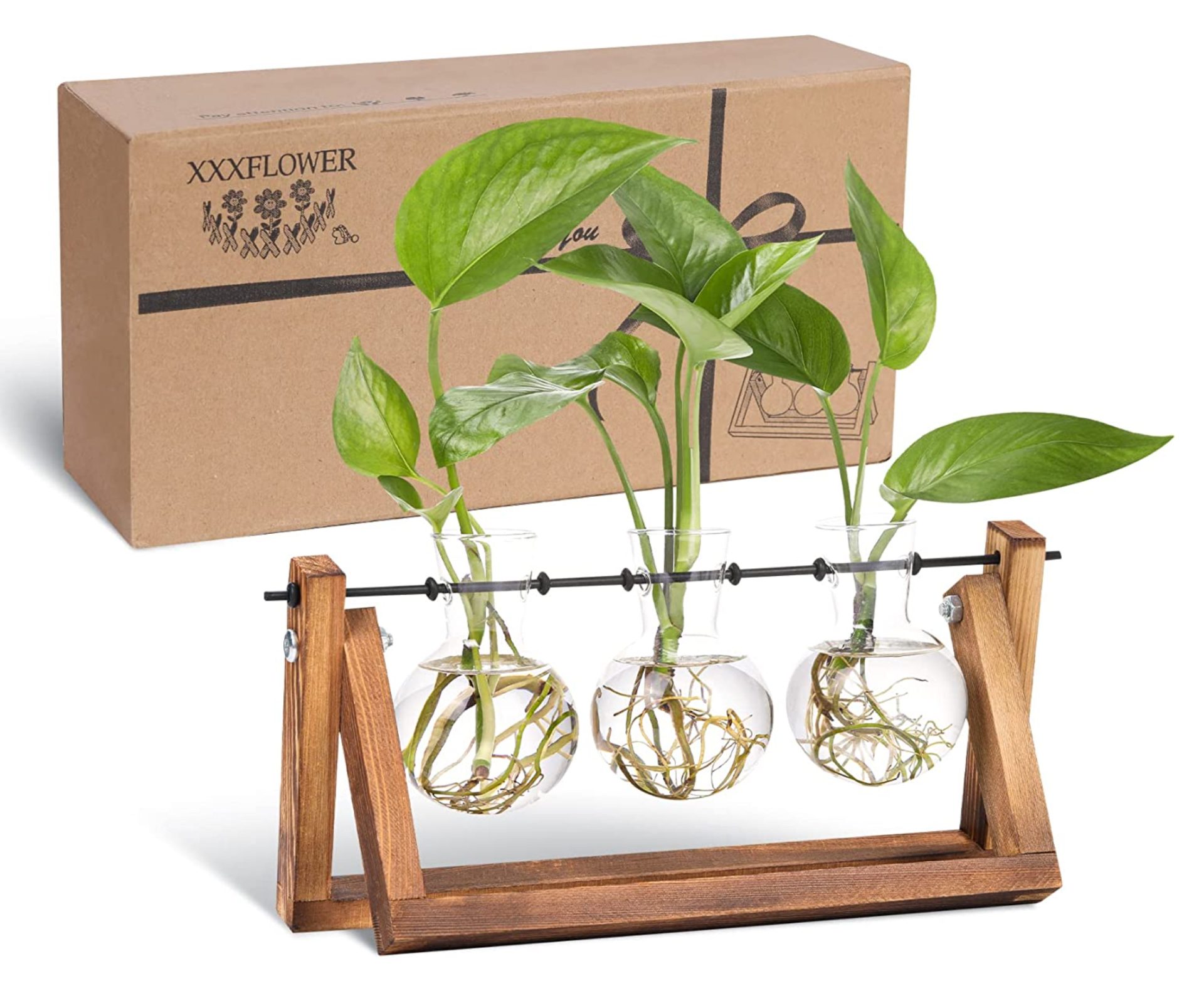 XXXFlower Plant Terrarium Wooden Stand
This vintage style propagation station is a great decor choice for the desk, living room, study, and home office, helping you relieve your eyes while working or studying. Spend some time following the progress of root growth through the clear glass bulb, even arousing the keen interest of children. The frame is made of natural wood with carbon-burned surface, and it's anti-corrosion and moth-proof. The three bulb-shape vases are made of high boron silicon heat resistant glass with upgraded thick design that will not be broken easily during shipping. The plant propagation terrarium is ideal for floral arrangement, plant cuttings for propagation, home decoration, as well as various gift ideas. It will be more beautiful and eye-catching if you fill the bottle with coloured water or put some cobbles or flowers inside. It comes with a hexagon screwdriver and screws together for easy assembly in few minutes, with installation instruction attached.
Pentax AD 8×25 WP Binoculars
For a bird-loving partner who can't stop talking about their love of beautiful winged creatures, the Pentax AD 8×25 WP Binoculars makes for a thoughtful gift. For getting a close-up view, they offer the best compact performance fitting into a fanny pack or cargo pocket. As a companion gift, add the National Geographic Field Guide with illustrations, plus maps for newbies and veteran birders.
Huawei Watch GT Runner
The Huawei Watch GT Runner compatible with iOS and Android, is a fined tuned gift, perfect for the running or health enthusiast. Launched in Canada last year, the GT Runner is sleek, fun, and accurate to wear for everyday runs. The weight of the entire watch body is only 38.5g, feeling like I left my watch back at home. In Huawei's tradition, it delivers up to 14-day battery life in smart mode and provides a comprehensive and professional fitness experience by formulating a scientific and effective training plan. It's loaded with sensors like a Dual Band Five-System GNSS GPS tracking with a unique suspended hidden antenna in the watch's hollowed-out lug bracelet bracket for better location monitoring and a more breathable, comfortable wearing experience. Its dynamic, continuous heart monitoring hardware upgrade equals those of a chest strap with with 97% accuracy within 10 bpm and customizes personal running plans and dynamically adjusts training courses. Track navigation, music playback upload, and compass onscreen which features numerous easy to see readings while in motion.
Norpro Nonstick Heart Pancake/Egg Rings
What a way to serve your partnera Valentine's breakfast in bed with heart shaped pancakes or eggs! The Norpro pancake/egg rings are deep enough to add extras like veggies, cheese, cooked ham or bacon for kids too, they are easy to use, even for homemade egg sandwiches! Each ring holds 1/4 cup batter or one raw egg. Once the bottom is cooked, remove ring and flip the egg or pancake. It features a non-stick coating for easy release and clean up. Wood handles stay cool while cooking and fold down for easy storage. Recipes and instructions are included.
Shutterfly Photo Woven Photo Blankets
Transfer favourite photos to just about anything, including a 54×70 or 60×80 machine washable throw, best for a bed throw, picnics in the park, or as wall tapestry. Many local photo labs offer quick turnaround service but Shutterfly has the most choices. Costco's recent photo service closure allowed customers to transfer their accounts to Shutterfly with special 50% savings moving forward.
Klutz String Art
Get all wrapped up with string art! From cute critters to fashionable flowers and trendy typography, kids can make everything in the book after learning just three simple methods. The Klutz String Art kit included book has 20+ easy-to-create subjects and clever techniques that make a simple process magical, as kids wrap their string from pin to pin and watch their masterpieces emerge. With enough materials to complete six full projects and plenty of ideas to personalize them, kids will be making amazing art in no time. It comes with a 60-page book, 360 feet of craft thread in 8 bright colours, 550 sturdy pins, six project boards, 10 decorative sheets of backing paper, five sheets of tracing paper, and a pin-pushing tool.
The Sleep Cycle App
The premium bed-side sleep app that started with the concept of waking you up rested in the morning during your light sleep faze has matured to an impressive sleep assistant, monitoring and recording your breathing and being aware of your body movement throughout the night. I am a long-time user of the free Sleep Cycle app for iPhone and Android, but committed to the annual $40 full premium subscription. It's worth it. Over the years, it has been tuned to perfection. It uses your phone's motion sensor to track your awake, sleep and deep sleep phases gently waking you up during the light phase of your sleep, so you feel more rested. It also records your breathing patterns, snoring and coughing. It summarizes your sleep over weeks and months with useful tips to improve sleep. You can even compare how you sleep with other countries. www.sleepcycle.com
Oh, about the heart shaped V-card? That's OK too, provided you take the time to put your inner-most thoughts and feelings about the recipient on the card with your own words. Good penmanship can be highly effective, even taking one's breath away.