The latest candidate in our series of Q&As with influential women in the technology business in Canada is Laura McKay, COO & Co-Founder, PolicyMe, which focuses on offering Canadians the option of affordable and accessible life insurance.
Name: Laura McKay
Job Title: COO & Co-Founder, PolicyMe
Years in the Industry: 10 Years
The Quote That Most Inspires You: "Success isn't about how much money you make; it's about the difference you make in people's lives." (- Michelle Obama)
What drew you to a career in the consumer and/or business technology industry?
I'm fascinated by the potential impact that consumer-centric technology can have in building better, more accessible insurance solutions for Canadians. I've always had a keen interest in the insurance space. After studying Actuarial Sciences in university, I worked as management consultant within the insurance vertical for many years where I was able to deepen my understanding of the industry. Those experiences and exposure to the industry led me to realize that there was a big gap in offerings for insurance consumers today; whether it was the need for more options in buying experiences, more consumer transparency or more efficient processes.
It was only natural for me to begin to reimagine the insurance business model. Although it wasn't the solution I initially set out looking for, it became very clear early on that a relentless focus on consumer needs and technology were necessary in closing the gaps in the insurance industry.
As we've built PolicyMe, it's been incredible to work in both the consumer business industry and in tech. Being close to our customers has allowed us to stay attuned to their pain points, while our digital-first approach has enabled us to tackle those pain points in industry-changing ways.
Have you encountered any roadblocks along the way that were related to your gender?
I've been in mostly male-dominated industries throughout my career, which means I've encountered more than a few roadblocks because of the sheer limited number of other women in these spaces.
The first notable roadblock is that I've ever only had one manager that was a woman. This has made it feel like I am often paving my own path, with few role models to look to in the workplace.
The second is that I've found that I've spent a disproportionate amount of time, compared to my male counterparts, on initiatives like recruiting dinners and panels because organizers have a smaller pool of women to pull from.
Lastly, it is pretty well known that women often end up doing more to support employee well-being-type initiatives than men. Although these initiatives are extremely close to my heart, they can be time-consuming and draining.
What unique characteristics or perspective do you feel you bring to your organization as a woman?
My ability to be a great listener and be deeply empathetic definitely allows me to bring unique perspectives to my co-founders and the various teams that I lead at PolicyMe. Being a highly active listener – which often means being curious with questions during conversations and in one-on-ones with my team – is the key for me to having a strong understanding of the ins-and-outs of multiple projects and teams at PolicyMe. As COO and co-founder, developing a holistic view of all our initiatives while also being able to dig deeper when necessary helps me flag issues early and be proactive in supporting others to solve them.
I am also the lead for our customer success team, and having an empathetic approach keeps me attuned to the nuanced needs of our customers, so that we can deliver the best experience possible. Due to the nature of the insurance products we sell, our team is often talking to customers about heavy and complex topics. Recognizing this is critical, whether that's helping customers understand the implications of their health conditions, navigating a more complex underwriting journey, or supporting beneficiaries going through a claim. My natural inclination for empathy enables me to provide customer-first guidance in these situations and allows me to set the culture for our teams.
Technology is historically a male-dominated industry, yet the use of tech is fully embraced by women, and many studies even suggest that females are the primary buyers of tech in the home. What do you feel the technology industry needs to attract more women, particularly into high-level positions?
We need to approach this issue holistically as a pipeline problem. First, we have to evaluate if we are getting enough applicants at the top of the recruitment funnel and if we are hiring more women into entry level positions. We need to not be afraid to ask ourselves: what parts of our pipeline are creating roadblocks for women? Is it our interview practices, is it our recruitment strategies (both targeting and messaging), or is it a more macro problem with the education system?
From there, we need to make sure that women are being developed and promoted through our organizations at equal rates. At the leadership level, we must continue to rally around women leaders with similar support systems, making sure that mentors are accessible and promotion practices are consistent. Throughout, it is so important that we support women through their child-bearing years, so that they don't step away from the workforce or take a step back in their careers.
If you had to sum up what it is like being a woman in this male-dominated technology industry in just a few words, what would you say?
Being a change agent. Although this may be aspirational and not the day-to-day reality for many, I hope that more women are having their voices heard and impacting their culture in way that's carving the path for more women to come.
Are there other women in the tech industry who inspire you?
As a co-founder of a fast-growing start-up and an even faster growing two-year-old, a great source of my inspiration is other founders who have gone through pregnancy and raising kids while building fantastic businesses.
I intimately understand the enormous amount of work that goes into balancing building a business in tech while also raising a human, and so, I tend to gravitate towards stories of other women – whether it be Joanna Griffiths or Whitney Herd – who have experienced similar periods in their lives.
Beyond tech, I also draw inspiration and support from friends of similar life stages who are navigating slightly different but equally demanding challenges leading their family businesses while simultaneously raising young families.
What are some of the misconceptions/myths about women working in the technology space that you'd like to dispel?
One of the most prevalent misconceptions that I'd like to challenge is that women lack confidence and ambition. There are many who believe that women do not move up and progress in their careers because all women would rather prioritize and dedicate their time to their families. Anecdotally and statistically, I'm sure I don't need to explain why these misconceptions are untrue.
To address and dispel the misconception at its roots, I do believe that a "lack of confidence" can be a symptom of deeper societal issues, such as a lack of role models within organizations and in the industry.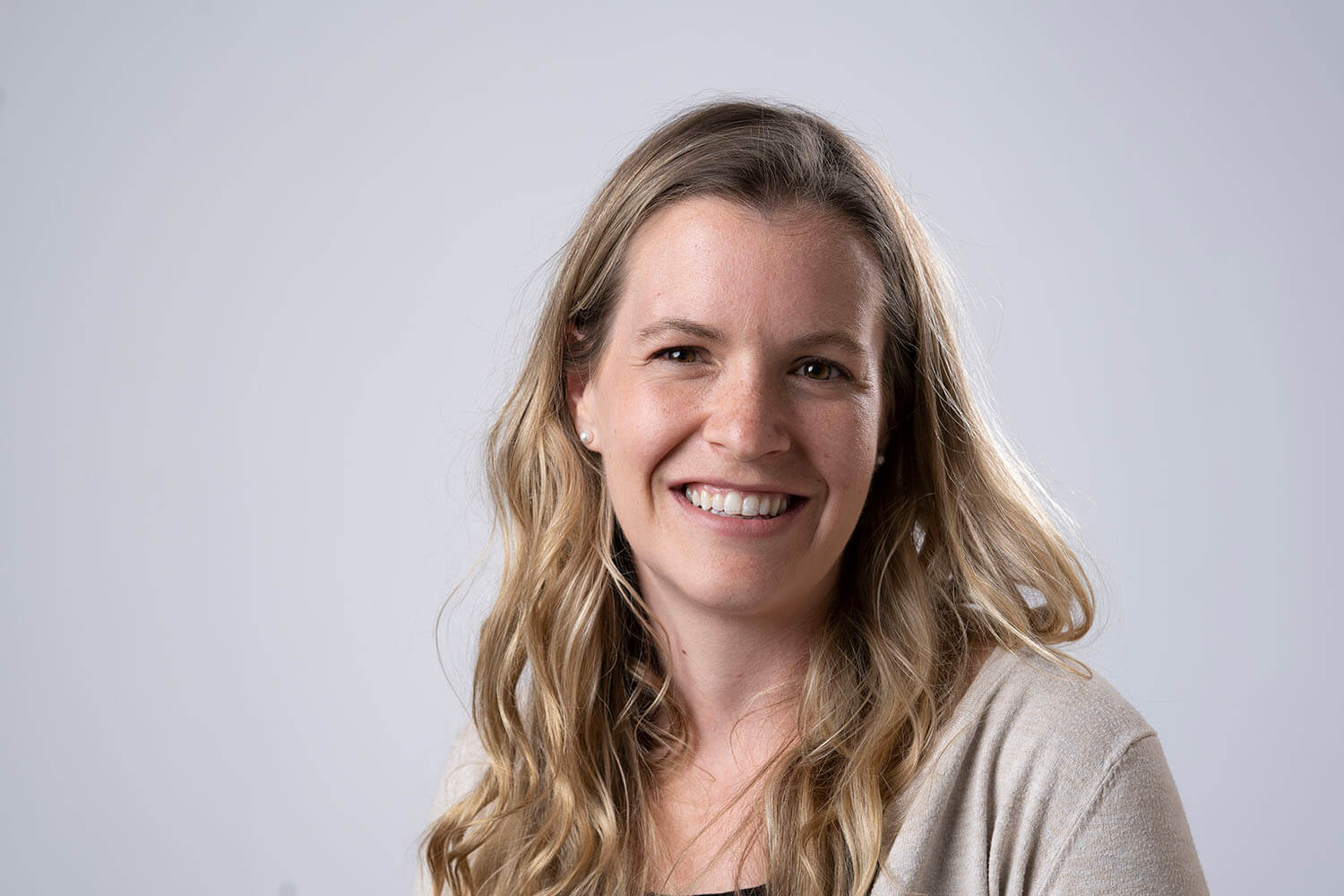 What's one thing you wish was done differently in the industry, and why?
There is so much untapped opportunity for tech organizations to rethink how we collect feedback. Too few companies are building intentional, sustainable and high-frequency feedback loops with their employees and customers.
At PolicyMe, we've found it extremely helpful to conduct quarterly CultureAmp surveys with our employees as it enables our leadership team to quickly diagnose issues and proactive develop solutions. Our teams also collect frequent and on-going feedback from our customers which fuels optimizations and new ideas across the business from customer service to products to marketing.
I am a big fan of smaller surveys at higher frequencies as it not only allows teams time to act, but also serves as a great accountability tool to evaluate if we're progressing at the right pace and towards the desired direction.
Are you optimistic for the future in general and for the industry?
Of course. Although the current market conditions are tough, I think that there is no better time to launch a career in tech and entrepreneurship. Rewinding even as early as 15 years ago, the cost of being an entrepreneur meant remortgaging your home and putting everything on the line to fund the high fixed costs of starting a service- or goods-based business. Fast forward to today and looking ahead to tomorrow, the rapid growth of tech has not only created new opportunities for many entrepreneurs but has lowered the cost of entry.
There is no doubt that digital-first, technology-based solutions are the way of the future. And as the Canadian start-up ecosystem continues to mature, the wind is at your back as an entrepreneur. With focus, resilience and hard work, the opportunities are endless.