If you haven't yet updated your iPhone to the latest iOS 16.4 OS, the new software update offers some compelling features, and opens access to fun new emoji options for text-based conversations.
New Features in iOS 16.4
First, let's look at the features. iOS 16.4 now adds the ability to set push notifications for web apps, which you can the save to your Home screen. Third-party browsers can also be used to add web pages to the Home screen. If you subscribe to notifications from a website, you can accept permissions and have these notifications arrive to the phone like any other notifications on the device.
Visual Look Up, which can be used to identify and learn about popular landmarks, statues, art, plants, pets, and more that appear in your photos, is now available in Canada in French, as well as in New Zealand (English), South Africa (English), Belgium (French), Austria (German), Switzerland (French, German, Italian), Central and South America (Spanish).
The feature is a fun one to learn more about various places and things. To use it, call up a photo in the Photos app and tap the "i" icon in the bottom menu if you see a small star beside it. If the photo is of a recognizable item, Siri will provide information about what's depicted in that photo.
Keep in mind, however, that it's always a good idea to conduct further research. Here, for example, you'll see an image Siri has identified as the 9/11 Memorial. While the structure is indeed part of that, this is more specifically the Westfield World Trade Center, otherwise known as the Oculus, a shopping mall at the former World Trade Center location in Manhattan. Scroll down further and you can see details like when it was established and who the architect was. Again, this information is somewhat inaccurate for my photo as the mall itself opened in August 2016 and the architect of this specific building was Santiago Calatrava.
With that said, in this photo of the Statue of Liberty, the identifying details are all correct for this very recognizable landmark.
There are additional new features as well. Also in Photos, the duplicates album expands support to detect duplicate photos and videos in an iCloud Shared Photo Library.
Voice Isolation is also now available for cellular calls, prioritizing your voice and blocking out ambient noise around you. For typing, the keyboard now offers expanded support for indigenous languages with the addition of Chickasaw and Choctaw languages. In addition, there's Gujarati, Punjabi, and Urdu keyboards that add support for transliteration.
New accessibility features include the ability for iPhone to automatically dim video content with bright, frequent flashes of light for a person's viewing comfort. VoiceOver, meanwhile, now includes support for maps in the Weather app, with changes in intensity of weather conditions described using variations in sound.
New Emoji in iOS 16.4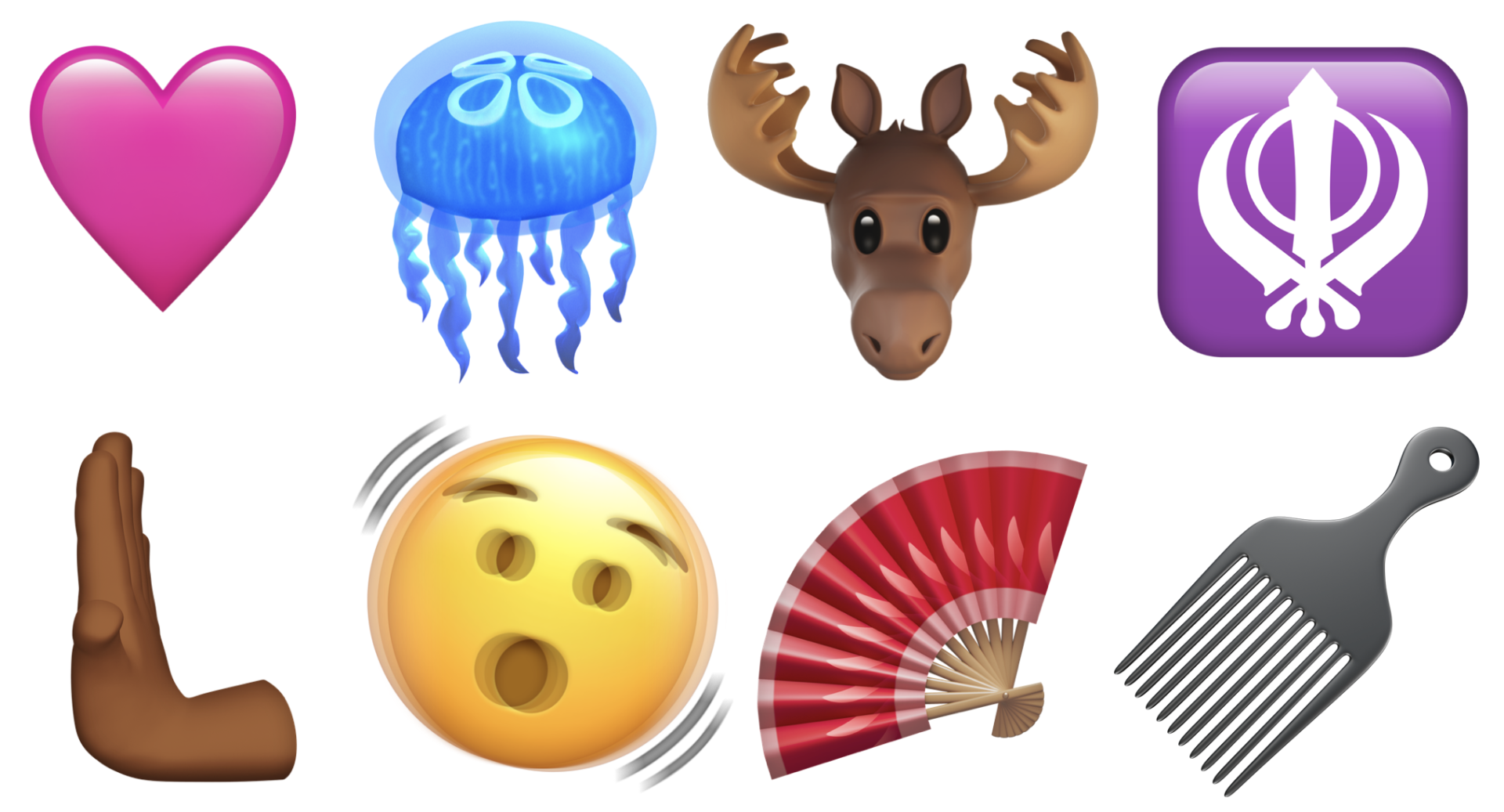 What about those emojis? There's nothing ground-breaking but there are fun new ways for you to communicate using these adorable little images. A total of 21 new emoji have been added, including blue, gray, and pink hearts, a shaking face, moose, jellyfish, left and right pushing hands in various skin tones (put two together for a high five), folding hand fan, hair pick, ginger, flute, the Khanda symbol of the Sikh faith, donkey, wing, maracas, a wireless symbol, goose, Hyacinth, black bird, and pea pod.
These emoji are the next to come since the iOS 15.4 emoji were released last March, including the pregnant man, melting face, and multi-racial handshakes. Who will use these emoji and why? Maybe you want to send your friend a donkey emoji instead of calling them an ass. The pink heart signifies platonic friendship while the blue is for casual romance and the grey for sympathetic love.
A hair pick might mean you're at the barbershop, and the maracas that you're in the mood to party. Black bird could mean bad news, and two peas in a pod would technically only be one pea pod emoji (which features more than two peas). But who's counting?
Have fun with the new emoji and check out the new features, some of which could be quite useful.