Apple has a new standalone music app coming soon designed just for fans of classical music. The service, called Apple Music Classical, will reportedly launch on March 28 and offer special features like specifically tailored deep search, composer biographies and metadata, and more. Naturally, Apple Music Classical will also feature spatial audio.
The app, which is currently showing as a preview on pre-order within the Apple App Store, functions separately from Apple Music but will be included as part of a standard Apple Music subscription for those who choose to download and use it. It will, however, only be available for iPhone (no iPad version nor MacBook), though it will work with AirPlay.
The Apple Music Classical app will feature the "world's largest" classical music catalogue with more than five million tracks ranging from new releases to celebrated masterpieces, as well as exclusive albums. Navigating it all will be simple using a special search engine designed for the more complex nature of classical work nomenclature.
Music will be available at up to 192 kHz/24-bit Hi-Res Lossless format alongside spatial audio. There aren't any ads with this app either. Metadata will provide details about what and whom you are playing while you can read up on the composers while listening via their biographies, descriptions of their key works, and other useful information.
The news is not all that surprising: Apple acquired the music service Primephonic back in 2021, and had hinted at plans to launch a classical music app at this time.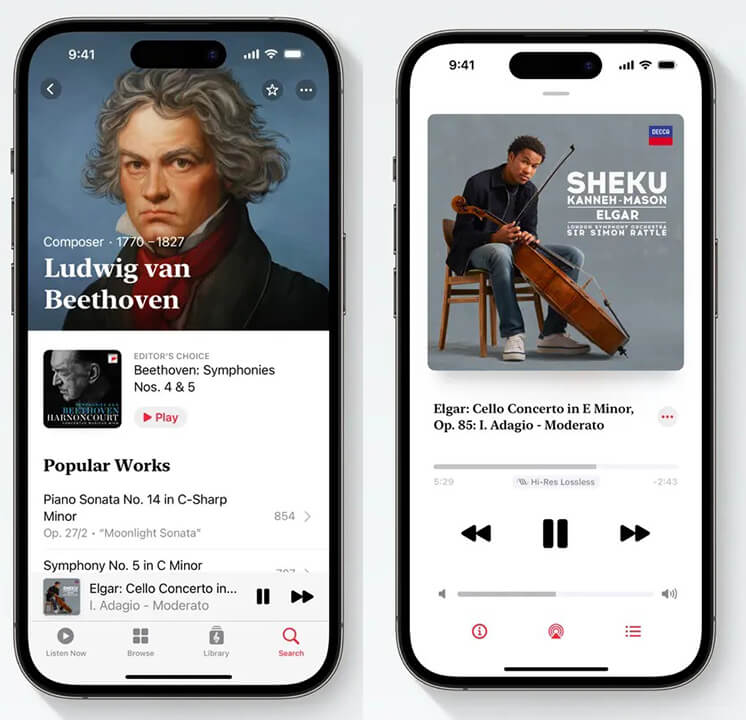 Apple Music Classical will be available to all Apple Music subscribers, including individual, student, family, and Apple One plans, with the exception of Apple Music Voice Plan subscribers. It will launch worldwide including in Canada, though features and content can vary by country or region. Apple Music Classical, however, won't be available in China, Japan, Korea, Russia, Taiwan, Turkey, Afghanistan, or Pakistan. It will work on all iPhones running iOS 15.4 or later and, of course, requires an Internet connection to work.
Check out Apple's Tweet about the new app.