Father's Day 2022 is right around the corner on June 19, 2022. A day to celebrate dad, you might want to give him some space to relax in front of the TV with a beer or glass of wine. Or, maybe dad is adventurous and will want to get outside and do something fun. Whatever the case may be, you might also want to show dad your appreciation by getting him a thoughtful gift. And when it comes to dads, you can't go wrong with tech.
Samsung NEO QLED 8K Smart TV
Surprise dad with a gorgeous new TV for the living room, basement theatre, or his "man cave," like the top-line QN900B Samsung Neo QLED 8K smart TV, which is available in 65-, 75-, and 85-inch sizes. It has been upgraded with Quantum Matrix Technology Pro, which allows for ultra-fine contrast in 8K that reveals hidden detail in both dark and bright areas. The Neo Quantum Processor 8K, meanwhile, features 8K artificial intelligence (AI) upscaling, completed by 20 multi-model neural networks. The Infinity One Design boasts an ultra-slim profile – ideal for wall mounting so it looks flush to the wall – while the new top channel speakers deliver an immersive Dolby Atmos experience and multi-dimensional sound. Pricing starts at $7,000 but the smile on dad's face will be priceless.
Sonos Ray Soundbar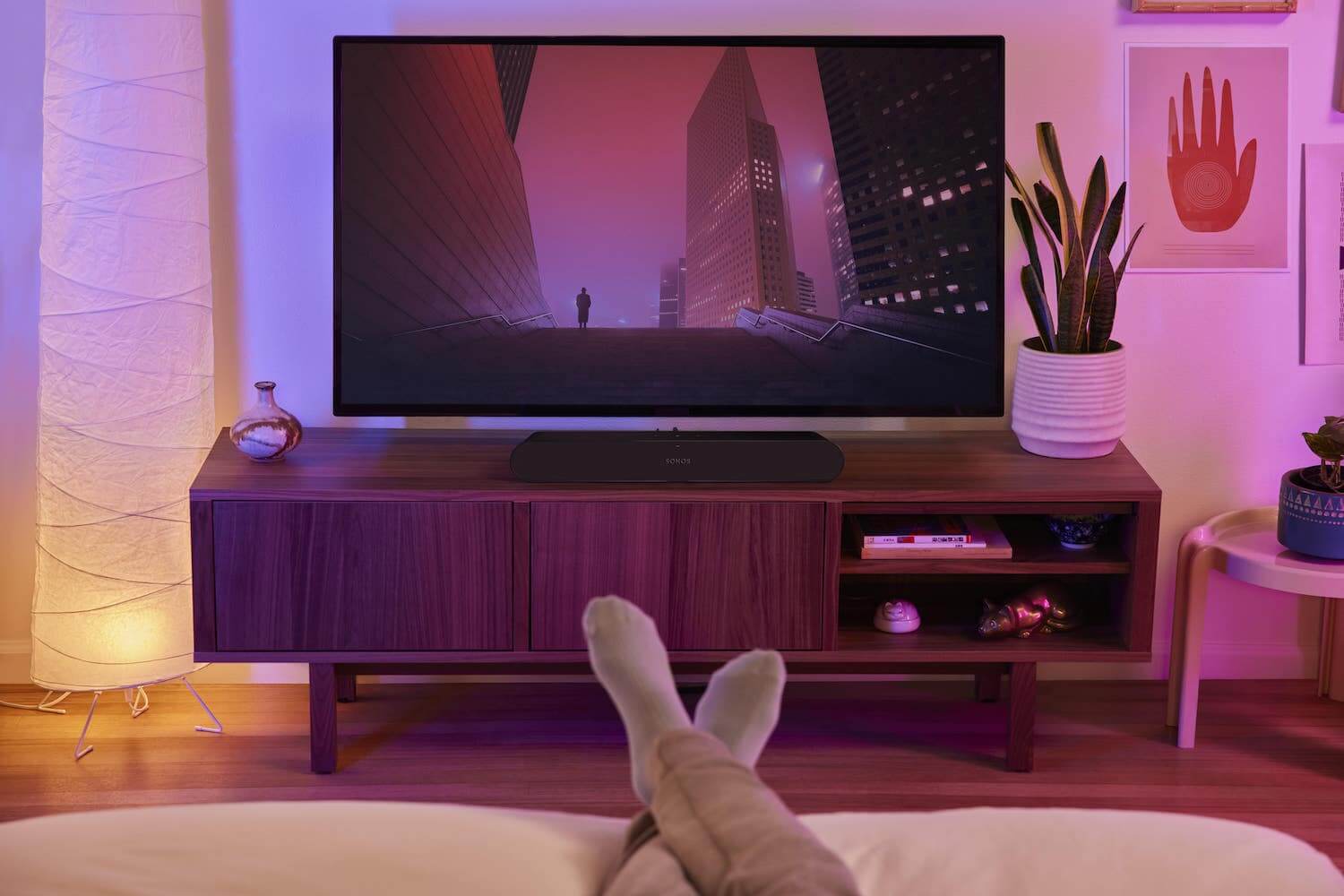 The Sonos Ray compact soundbar is set to be available in Canada on June 7 for $349, just in time for Father's Day. It promises balanced sound, crisp dialogue, and solid bass thanks to custom-designed waveguides that project sound from wall to wall along with advanced processing that accurately positions elements throughout your room so "you feel like you're at the centre of the story," says the company. Like all Sonos speakers, Ray was tuned with the input of the Sonos Soundboard, a collection of leaders across music, film, and more. Fine tune the sound even further with Trueplay to create the ideal listening experience for the room. Sonos' Speech Enhancement ensures greater clarity in dialogue, while Night Sound reduces the intensity of loud effects so you don't disturb anyone else at home. It's easy to set up right out of the box with the Sonos app. You can control Ray with your existing TV remote, the Sonos app, Apple AirPlay 2, or other compatible devices. Add a pair of Sonos Ones to a home theatre setup for surround sound or connect to any Sonos speaker for multi-room listening.
Traeger Timberline Grill
Traeger's new Timberline Grill will have dad salivating at the thought of the delicious meats, poultry, and other items he'll be able to cook up. What makes it high-tech is the included full-colour touchscreen display for onboarding, temperature monitoring, and grill maintenance checks, and a SmartCombustion system that uses smart sensors and cooking environment data to prevent flare-ups and provide a consistent cook. It also has a cool new Super Smoke mode to deliver more smokey flabour when activated using the FreeFlow firepot. It works with ModiFiRE accessories so he can use different cooking styles by swapping out the cooking surface, leading to plenty of follow up gift options for different occasions. It has 865 square feet of cooking space and sells for $3,499. You can also consider the larger Timberline XL with a 1,320 square-foot space for $3,799.
Worky the Home Office Portable Workspace in a Box
For the dad who occasionally works from home or on the road and doesn't have the right set-up, Worky the Home Office is a clever solution. The desk can be quickly and easily set up virtually anywhere – from the kitchen table to a lounge chair while on a working vacation – then stores away so it doesn't take up space when he isn't using it. The portable desk is large enough to hold paperwork, pens, charging cords, and sticky notes and includes built-in power and device charging as well as video conference lighting. There's also built-in storage space and even a magnetic dry erase board. $150
GoPowerBike GoEagle Electric Bike
The weather is finally getting nicer and active dads will be looking to get out and enjoy the sunshine and cool breeze. Why not upgrade him from a regular bicycle to an electric bike that he can use to commute to the office, meetings, errands, and for recreational purposes. This electric bike ($1,800) has a 750W motor and 48W 10 AH LG battery, allowing it to reach speeds of up to 32km/hr., the regulation for electric bicycles in Canada. It can travel as far as 60km per charge, so dad can even bring it up to the cottage, camping trips, and local trails. Long rides are a breeze thanks to the all-terrain tires, dual-layered seat, and front shock suspension.
Apple iPad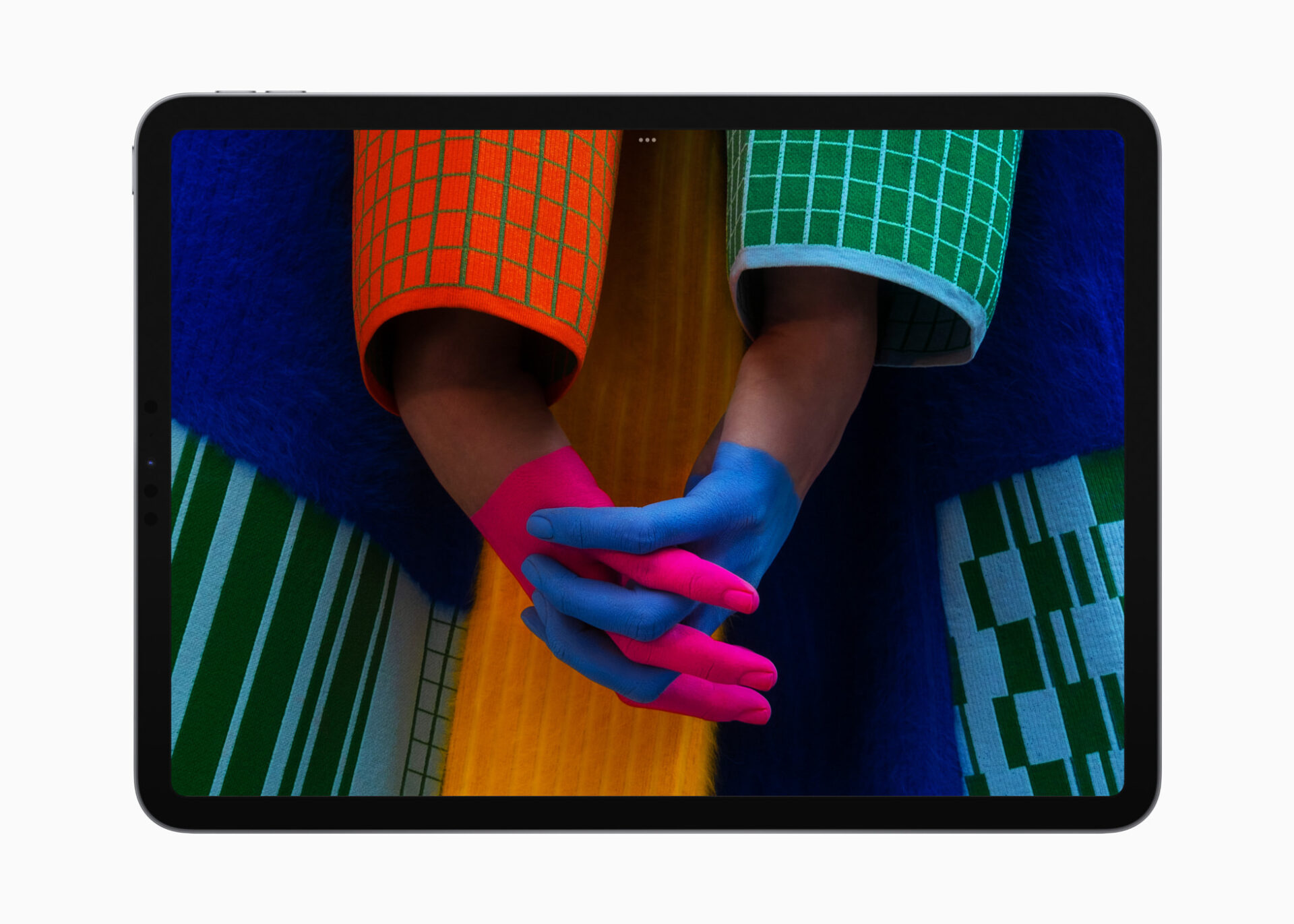 Upgrade dad to the new Apple iPad that includes the M1 chip for better battery life and faster overall performance. He'll also be able to make use of the new 12MP ultra-wide front camera with Center Stage, USB-C charging, eSIM and Wi-Fi 6 support, SharePlay for watching videos with others, and the 10.9-inch all-screen Liquid Retina display with 500 nits of brightness. If dad might be using it for work as well as play, considering going all out and getting him the second-gen Apple Pencil and Magic Keyboard as well. Pricing starts at $749
Beyerdynamic Space Portable Speakerphone
For the working or multitasking dad, this stylish device takes the concept of a portable speakerphone to a new level. Shaped like a hockey puck, dad can use it for hands-free calling in his home office, in the kitchen, hotel room, or anywhere else it might come in handy. When he's not on a call, he can use it to play background tunes from a wirelessly connected device. It seamlessly switches between Voice Mode, which enhances speech reproduction, and Music Mode. Grab two so dad can pair them for a spatial stereo presentation, great for enhanced audio during video calls and conferences, or for a more enveloping music listening experience. There's also a Business Mode, which prevents an unintentional connection with other surrounding Bluetooth devices. It employs a matte finish and antibacterial textile fabric and comes in three colours: Nordic grey, charcoal, and aquamarine along with an illuminated LED control. He can charge it and take it with him, enjoying up to 20 hours per charge. MSRP US$179
Acer Swift 5 Laptop
If dad could use a new laptop, consider the Acer Swift 5 (US$1,499), which comes with a 12th Gen Intel Core processor, touchscreen displays, and an all-day 10-hour battery. Made of aerospace grade aluminum and just 14.95mm thin, get it with 16GB dual-channel memory and up to 2TB SSD storage. It has features like Windows Hello built into the fingerprint reader on the power button, Cortana with Voice functions, and OceanGlass touchpad made of ocean-bound plastic waste. The backlit keyboard features an air inlet design that expels 8-10% more heat than a standard keyboard, while an upgraded TwinAir dual-fan system and D6 heat pipes further increase airflow and thermal efficiency. It comes with a pair of Thunderbolt 4 ports, HDMI 2.1 port, and two USB 3.2 Gen 1 ports (one of which can be used to provide power to devices even when the laptop itself is turned off).
Adidas FWD-02 Sport True Wireless Earbuds
Sporty dads will appreciate a new pair of wireless earbuds, even if they already own a favourite pair, so they can use one for travel and one for home, or one for the gym or as an extra pair. Adidas is known for its apparel, but the company has also launched a pair of true wireless earbuds, designed with Zound Industries, and with input from its team of adidas Runners. Indeed, these earbuds are designed for runners with customizable ear wings and tips to provide a perfect fit, along with an intuitive force touch interface for controlling media, regardless of weather conditions, running gear like gloves, or sweaty fingertips. Made with a breathable mesh fabric lid that displays battery level, it also helps the earbuds dry off quickly should they be exposed to sweat or water – the earbuds meet an IPX5 rating. The Awareness mode, ideal for outdoor workouts, runs, and walks, let in ambient noise when desired so you can hear people around you, traffic, and more. They ship with a slim and lightweight case for charging, providing an additional 19 hours of play time in addition to the six hours in the buds for a total of 25 hours, and you can grab a pair for $269.
Chromecast with Google TV
If you have a vacation coming up, dad might want to make sure he can still catch the game from the hotel room or continue binge-watching his favourite show or movie once the kids are fast asleep. Chromecast with Google TV is $70 and permits access to all the most popular streaming services. Plug it into any non-smart (or smart) TV with an HDMI port and use the included remote that even has a Google Assistant button for voice control. It'll come in handy up at the cottage as well, or anywhere else dad wants to keep his favourite entertainment content in his pocket.
Nest Hub 2nd-Gen Smart Display
Perfect for the nightstand, the Nest Hub 2nd Gen ($130) has a neat Sleep Sensing option so dad can get insight on his sleep quality and times, and a better understanding of what might impact his sleep by looking at respiratory rate and sleep disturbances, like coughing and snoring. As a smart display, he can also use it for weather and traffic updates, background music as he gets ready in the morning, calendar updates, and more, all while using his voice to control it.
Greenworks Pro 18-inch 60V Battery Cordless Brushless Chainsaw
What dad doesn't want a chainsaw? You never know when one might come in handy, and while dad should have some experience and understand the rules of safe handling before using it, the handy dad will appreciate having one to keep in the shed or garage in case he ever needs to cut down tree branches or build some furniture. This one is cordless and operates via a push button that delivers instant power from the 50cc brushless motor, with zero emissions. It comes with an aluminum wrap-around handle to afford a comfortable and stable grip. Made with a magnesium diecast base, it has steel bucking spikes for leverage and a cutting bar and chain with automatic lubrication. Grab it for US$400
Philips Shaver S9000
It might be a bit cliché to get dad personal grooming products for Father's Day, but this one is not your typical shaver: it has built-in AI to deliver a personalized shave. SkinIQ technology adapts to individual skin and hair types. Pair it with the GroomTribe app for personalized advice, co-developed alongside dermatologists and based on specific skin issues, track the progress of your skin, and master your technique.
ZVOX AccuVoice AV100 TV Speaker
This tiny speaker is pretty adorable, weighing under a pound, but an aging dad might love it for its focus on those suffering from hearing loss. It has six levels of dialogue boost so dad can hear the on-screen conversation without having to crank the volume or activate closed captioning. It's the perfect gift for a Boomer dad who has a simple TV set-up without additional speakers so he can better enjoy his TV watching experience without disturbing others in the house or nearby neighbours in an apartment. US$170
HTC Vive Pro 2
For the dad who loves everything tech and revels in being able to enjoy the latest and greatest technology, grab this VR headset system so he can take his gaming to the next level. It offers 5K resolution with a 120° field-of-view, 120Hz refresh rate, adjustable interpupillary distance (IPD), and can be worn over glasses. It also has an adjustable head strap and sizing dial and comes with Hi-Res-certified headphones for an immersive audio experience to complement the visuals. It also has integrated dual mics, Bluetooth, and a USB-C port. It'll set you back US$800.
ThermoPro TP20 Wireless Meat Thermometer
If dad loves his grill, consider this handy wireless meat thermometer (US$57) which will monitor the temperature and report it to you via the receiver while you enjoy drinks with friends on the patio or inside. It works without a 300-foot range and doesn't require any syncing or set-up. Meanwhile, a large display shows the food and oven temperatures, and it's backlit so it's visible even during late-night steak night. There's also a countdown timer for when he's smoking a brisket or ham that needs to be tended to every so often along with a variety of preset temperatures for 10 types of meat. The probe can withstand temperatures as high as 716°F.
Napoleon Rogue EQ Is a Full-Size Electric Grill with IoT Technology
You'll have to add yourself to the mailing list for more details to order for delivery in the Fall, but for dads looking for a high-tech grill upgrade, it might be worth the wait. The Rogue EQ Connected Electric Grill allows you to manage every aspect of the grill with IoT controls through an app on your smartphone. You can monitor the temperatures and grill controls with precision on a 7- inch LCD. The design and technology allow it to heat up as quickly as most similar-sized gas grills, says Napoleon, and can reach a maximum temperature that meets or exceeds traditional gas grills. There are three different ways to cook: grill mode for traditional grilling and searing, oven mode for roasting, and smoker mode to infuse smoky flavor. Pricing is still TBA, but you might want to start saving up now.
Kensington 14-inch Eco-Friendly Laptop Sleeve
Eco-conscious dads, in particular, will appreciate that this water-repellant laptop sleeve is made from recycled water bottles that would otherwise end up in landfills or the oceans. It's a pretty versatile sleeve, too, with attachable handles so you can carry the computer over your shoulder or messenger style, or by hand using the integrated handle. It's lined with fleece to protect the company from scratches, bumps, and drops. And it will fit most laptops and tablets up to 14 inches in size, ideal for tablets who travel from meeting to meeting with a lightweight computer. There's also exterior storage pockets for the charging adapter, smartphone, and other accessories, and integrated ID holder. The best part? It's only $25.
Dyson Outsize+ Cordless Vacuum
Dad will view this vacuum as not just a cleaning tool but a high-tech toy he'll actually enjoy using. That is thanks to the Dyson hyperdymium motor, Radial Root Cyclone technology, and the super-cool laser illumination that makes it easy for him to see dust and debris on hard floors when using the Laser Slim Fluffy cleaner head. Turn off the lights, turn on the machine, and he'll "ooh" and "ahh" with the satisfaction of watching microscopic bits of dust get sucked into the large bin. Emptying is a breeze and with a 120-minute run rime (using the two interchangeable batteries) and a ton of different tools so he can clean everything from his studio and home gym to the car and mattress, and even the dog bed, he'll love this gift. It's no small investment at $1,250, but for the neat freak dad, the smile on his face and the ultra-deep clean of a variety of surfaces and floor types will justify the price.