I have a gripe with Kanto, the Vancouver-based manufacturer of wall mounts and audio gear. For years I have been telling Kanto to raise their prices. The price to performance delta is simply too wide. Back-in-the-day, pre-covid, when Wifi Hifi was also running a pop-up audio shop in downtown Oakville, I would regularly set up a pair of Kanto YU6 powered speakers outside the store and press play on a catered selection of songs that I knew, made the Kanto 6's sing. It was the equivalent of dimming the lights at a dinner party, so everyone looked even better!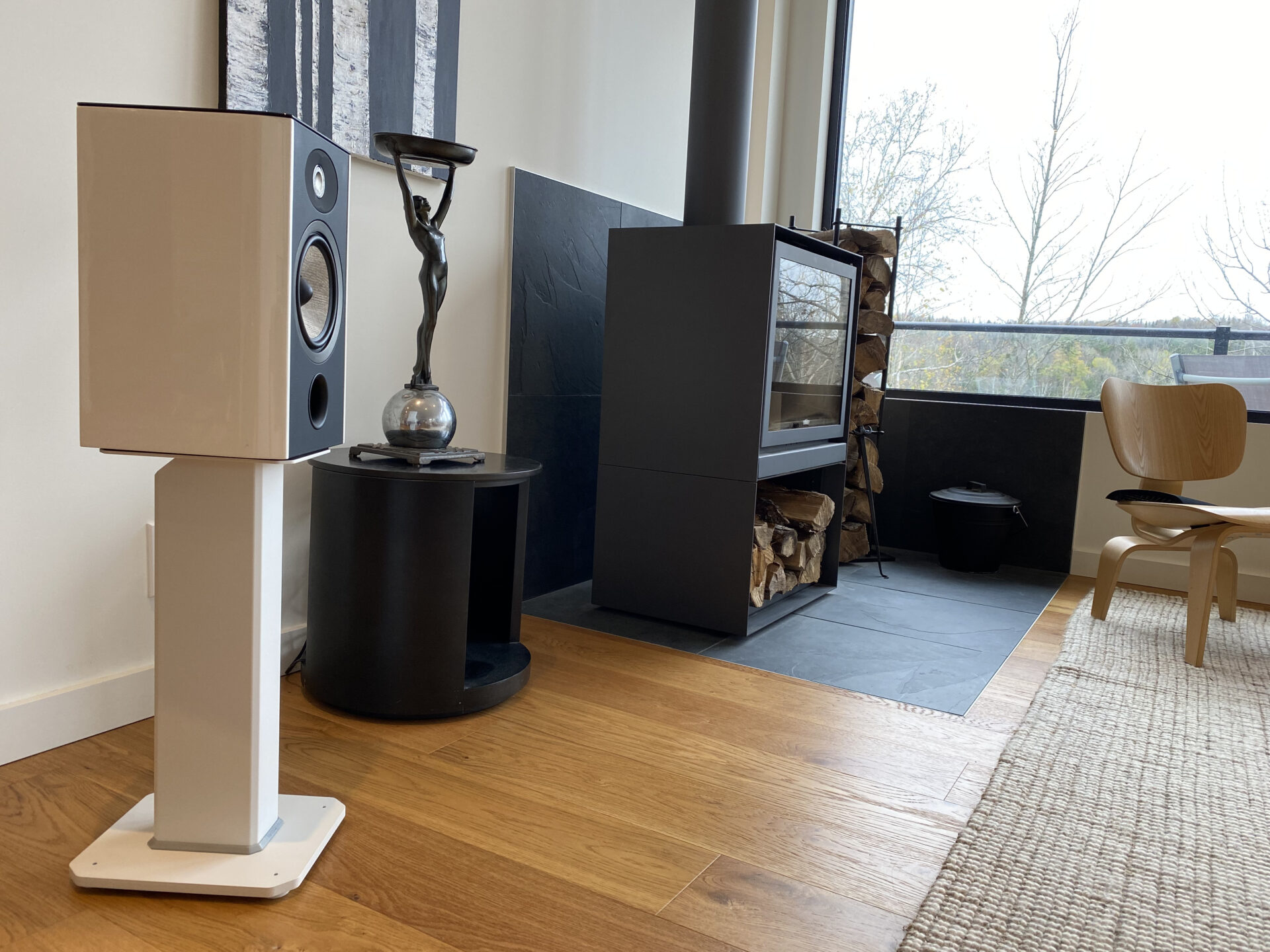 From our tiny shop we'd end up selling a pair of Kanto's on most days and the selling pitch would go like this:
Wow, those sound great! Who makes them?
These are powered speakers from a bespoke audio company from Vancouver named Kanto.
I have never heard of them.
Well, they have been around for some time and specialize in creating a product where the amplification is built into the speakers, so no need for an amplifier to power them.
Wow! So how much?
$1,200 a pair.
That's amazing!
Well, we sell them for $599 a pair!
We'd then go through the features showing a built-in phono amp, aptx Bluetooth, optical in and so on. Invariably someone would ask if they can also play Sonos, which of course is YES! – a nice upsell with a Sonos connect!
Regardless of the pitch, by playing the YU6's and doing a proper demo, we justified a price point of $1200, twice what they sell for, and the customer ended up thinking they had just robbed the shop walking out with their new speakers for $600. The sound performance surpassed the price by a long shot.
Kanto of course, found my suggestion flattering and the company certainly takes pride in building an affordable well performing product. Yet instead of bumping up their prices, they ended up putting them on sale!  Fast forward a couple years later and Kanto's corporate philosophy for giving things away doesn't seem to have changed with the introduction of their latest SX model speaker stands that are priced three times lower than B&W 805 stands and significantly lower than comparable stands from the likes of Kef and Focal.  
Kanto markets the SX series as a premium floor-standing speaker with a customized isolation system to decouple the speaker stands from the floor. They include a leveling system accessible from the top of the base plate, along with a bullseye level to let you adjust the stands with ease. The heavy-duty base plates provide a platform with a dedicated channel for cable management and also feature a separate, spacious column to fill provided bags with the dampening material of your choice. Hard floor discs with silicone pads protect wooden floors and an optional top plate adhesive foam pads further improve dampening.
The SX series comes in heights of 22" and 26" and are offered in both a matte white or black powered coated finish. Unboxing the SX22 (in white) first had me removing a heavy cardboard shipping sleeve to reveal the actual cardboard packaging. Both cardboard sleeves are branded Kanto. Opening the box shows an organization that looks designed by the most meticulous of German engineers. Each part of the stand is individually wrapped in a protective foam sleeve or thin cardboard box. The mounting screws are recessed into the stems of the stand so must be removed before mounting the base and speaker plates. I like that the mounting screws are recessed into the product rather than arriving loose in an unnecessary plastic bag.
The heavy base plate houses Kanto's silicon and alloy isolation feet that also feature stainless steel spikes that sit on a secondary silicon and aluminium pads to protect the spikes from ruining hardwood floors. Adding the feet to the stands is a five-minute process.
A cable management tunnel conceals all connectors with a large enough opening to accommodate both active and passive speakers and any connectors required. A plastic sleeve sits between the base of the stand and the stand itself. On my first go-around (where I ignored the manual), I assembled the stands without the sleeve which is designed to further decouple the stands from the floor. The sleeve also affords a very subtle branding opportunity for Kanto for that's where the logo is found.
Kanto provides two plate sizes, one at 9.3" long and the other at 6.5" to accommodate any size speaker. In addition to the plate, Kanto supplies a foam adhesive insert to stick on the top of the plate to add further dampening properties. Kanto calls this an optional accessory, but the quality of foam and perfect laser cut precision to sit on the plate made adding this accessory a no-brainer.
Since Kanto can't help themselves, every imaginable option is included at a ridiculously low price, even including the "Ziplock-type" bags with ties to simplify the filling process if you go the route of filling the stands with sand.
The SX stands are spectacularly engineered and balanced in a way to minimize speaker tipping.  Kanto has included an array of options from multiple plates to alloy spikes that just don't appear from a product at this price point.  So typical of Kanto to design a product that if sold at twice the price, it would remain great value for money.  One day, Kanto's prices will match the quality and engineering they offer.  Until then, grab a pair of these stands while you can.  A wifi hifi five-star product.  SX22" $350 usd/pr.