It's that time of year again! We're back with the WiFi HiFi Holiday Gift Guides! Not sure what to get that special someone on your list? It has been a particularly tough year, and we all deserve some joy. There are lots of tech gift to suit an enduring passion, new hobby, personality, or style. Here, we'll look at great gift ideas for a pet owner who wants to invest in something special for their furry friend.
Fable Magic Link
It's not high-tech, per se, but the Fable Magic Link hands-free leash is a great way to bring your pup with you while also keeping your hands free to enjoy coffee and brunch on a pet-free patio, conversation with neighbours, or a phone call during your afternoon walk while keeping your dog safely harnessed to you. At $65, the leash can be worn as a belt, bandolier, or a wrist-strap, as well as slip-on as a collar or be used as a conventional leash when attaching a separate harness. Available in two sizes and lengths to handle dogs under and over 20 lbs., it's made from industrial strength brushed cord and aluminum that has been stress tested to withstand up to 350 lbs. of pull force. It's also waterproof, mold/smell-proof, and easy to clean using a damp cloth.
PetBar Custom Pendants
It's never easy when a family or individual loses a pet, so it's no surprise that pet memorial gifts have become a massively growing category. PetBar, created by a fourth-generation funeral director for the purpose of helping guide and support those in the grieving process, is a custom collection of pendants that can help someone who recently lost a pet celebrate their life and keep them close to their hearts at all times. It includes a hollowed out bar with a screw backing that can hold a portion of the pet's cremated remains, keeping securely and permanently closed. Each PetBar includes complimentary engraving and gemstone selection. Pricing varies based on materials and customization. Visit the PetBar website for more information.
Sharp KC850U Plasmacluster Air Purifier
Many people who own pets also suffer from allergies, so the pet dander that accumulates in the air can trigger their symptoms, whether it's runny nose and sneezing, itchy and watery eyes, or even trouble breathing. An air purifier is good to have in the home for many reasons, but especially for those with allergies and pets. Featuring Sharp's Plasmacluster technology and True HEPA filtration, the Energy Star-qualified KC850U ($600) is ideal for rooms up to 254 square feet in size and also includes built-in humidification. Plasmacluster technology disperses positive and negative ions throughout the room, where they attach to pollutants and break them down at the molecular level. The ions then return to the air as invisible water vapour. The True HEPA filter captures 99.97% per cent of particles as small as 0.3 microns. The Library Quiet operations runs at a speed of 23-51 dB and it includes Instant On buttons for Clean Air, Air & Humidify, and Quick Clean modes. The Clean Sign Indicator shows the level of impurities in the air. Manual operation allows for choosing from three fan speeds as well as Pollen and Quick Clean modes. The machine is also Energy Star-qualified.
iRobot Roomba j7+ Robot Vacuum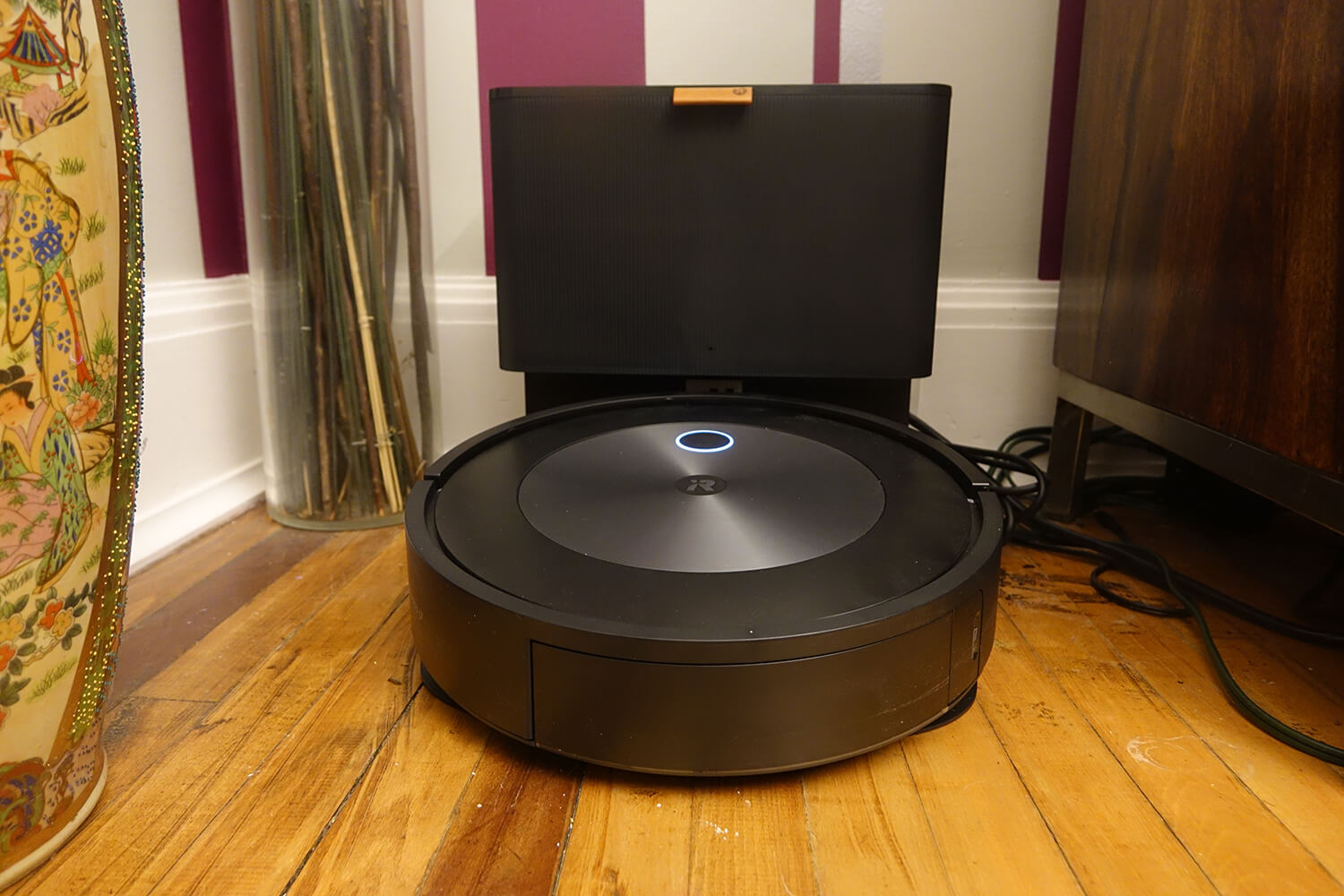 Among the many upgrades in the iRobot Roomba j7+ robot vacuum is smart detection that can identify and avoid specific items. These include cords and cables, as well as socks and shoes, and pet poop. A big concern about using robot vacuums in the home for pet owners, particularly for scheduling them to clean while you're away, is that it could prove disastrous if your pet had an accident in the house. Should the vacuum run over it, well, you can picture the mess. iRobot calls it their P.O.O.P. promise, which stands for Pet Owner Official Promise, assuring owners that if a j7+ fails to avoid pet waste, they will replace it. The vacuum also includes Genius Home Intelligence software, which allows for personalized cleans through smart home mapping, voice control, and more. Check out my full review for more details.
Uber Gift Card
Why is an Uber gift card applicable to pet owners? Because there's now a service called Uber Pet that allows them to select pet-friendly rides to bring along their furry friends. Ideal for those living in downtown areas who might not own a vehicle or who, for whatever reason, want to take a rideshare home, this offers peace-of-mind that their pet will also be welcome in the vehicle. The service is only available in a handful of cities right now, but if you know someone who would appreciate it, a basic Uber gift card can be used towards Uber Pet rides. Note that customers with service animals can continue to choose any ride available to them at no additional cost, as per Uber's Service Animal Policy.
AWOO Noodle Felt Toy
It seems so simple yet dogs might totally love these AWOO Noodle felt chew toys, which come in a simple S-shape that can be moved and molded into different shapes. Grab multiples, link them together, and your pet pups will have hours of fun. Made in Nepal using non-toxic dyed fibers that are also digestible, the texture can help keep a dog's teeth clean as well. Keep in mind that if your dog tends to be aggressive with toys, they might rip this apart. But for gentler pups, it's a unique and different gift. They cost US$18 each and come in four colours.