Surprise dad with something more exciting than another bottle of whiskey, T-shirt, or pair of joke socks or winter gloves under the tree this year. Check out these exciting tech gifts that dads of all ages will love to tinker with.
Worx 3-in-1 Trivac Blower/Mulcher/Vac
It blows leaves, mulches, and even vacuums them up. Yes, this handy gardening device does it all, and dad will actually enjoy using it. It has a patented articulating motor that allows one-touch, tool-free conversion from blower to vacuum. The yard vac generates high-capacity air volume due to its motor and air siphon design. All blowing, mulching, and vacuuming applications are completed using a single tube. Converting from blower to mulcher/vac is a matter of turning a switch and connecting the 1.2-bushel collection bag. The wide-mouth and tube design makes it ideal for vacuuming leaves and other yard debris as well. There are two-speeds with a maximum of 600 cfm. At low speed, the blower's sweeping action is great for sidewalks, driveways, patios, and decks. At high speed, it drives large volumes of leaves. The 12-amp blower/mulcher/vac impeller can be used to shred leaves and twigs to a 16:1 ratio. Worx says the machine can handle the equivalent of about 16 bags of leaves and twigs if they were done by hand. Weighing 8.8 lbs. in blower mode and 9.5 lbs. in vac mode (adding the weight of the collection bag), it comes with a three-year limited warranty and sells for $180.
Solos AirGo 3 Smart Glasses
Make dad the coolest pop around with a pair of these Solos AirGo 3 smart glasses, which include powered conversational AI through ChatGPT along with Smart Hinge technology that allows for prescription lenses and interchangeable front frame styles. The wearable AI platform combines premium earbuds with fashionable eyewear, as well as a built-in voice assistant. The lightweight frames, meanwhile, are comfortable enough for all-day wear. Enjoy voice search and translation through ChatGPT, spatial audio for situational awareness, speech recognition, and guided fitness exercises and tracking. Within the Solos app, SolosChat allows you to ask questions and perform tasks by talking instead of pulling out a phone to text. SolosChat, powered by ChatGPT, can be used to do things like summarize a specific topic of interest ("can you give me a summary of cold fusion nuclear power technology as if I'm a 5th grader?"), gain insights on well-known tourist destinations while traveling ("I'm in front of the Mona Lisa, can you tell me more about this painting?"), or retrieve a recipe for convenient and hands-free reference when cooking ("can you give me a step-by-step recipe for chocolate chip cookies?") You can also copy and paste conversations with ChatGPT and share directly to social media, through text, or in an e-mail, simplifying on-the-go communication.
The coolest option, however, great for traveling dads, is SolosTranslate, which allows you to hear translated sentences whispered into the ear using the AirGo3 smart glasses without the need for a human interpreter or looking at your phone.
The glasses are IP67 waterproof rated, making them safe to wear in the rain or when working out, and provide 10 hours of music or seven hours of call time on one charge, lasting all day. If dad exercises, he can wear them while going for a run or working out and follow along with interval training or running guided exercises. If you can get a hold of dad's latest prescription, you can order them with prescription lenses. Pricing ranges from US$199 up to US$299, depending on the model, plus the cost of prescription lenses if you're opting for those. You may need a subscription for some services, including Chat, Translate, and Fitness Coach, which is US$10/mo., but the glasses come with a three-month trial.
Turo Rental
We don't live in the movies where dad arrives home to find that sports car he's been dying to get parked in the driveway with a big, red bow on it. While you might not be able to afford buying dad a new set of wheels, you can rent him a slick car to use for a weekend getaway through a car sharing service like Turo. I tried Turo out this summer when my car was in the shop for a few days and went all out my choosing a 2022 Ford Mach-E electric car from a local member. Turo works just like Airbnb and Uber, except you're sharing a car with the owner who is providing it to you to use for a limited short- or in some cases long-term period. Enter your location (or the location where you want to pick up the car or have it delivered), search the car you want, the duration of time you need it, and check out pricing. You can filter by various parameters, from ones with car seats (you can pay extra) to ones that allow for more kilometres. Search for the car you know your dad has been dying to ride and you're bound to find it. Make the arrangements, ensuring you add him as a driver (if you book, you will have to be present at pick up and drop off), then surprise him. Just make sure he knows that the vehicle has to go back!
Apple iPhone 15 Pro Max Smartphone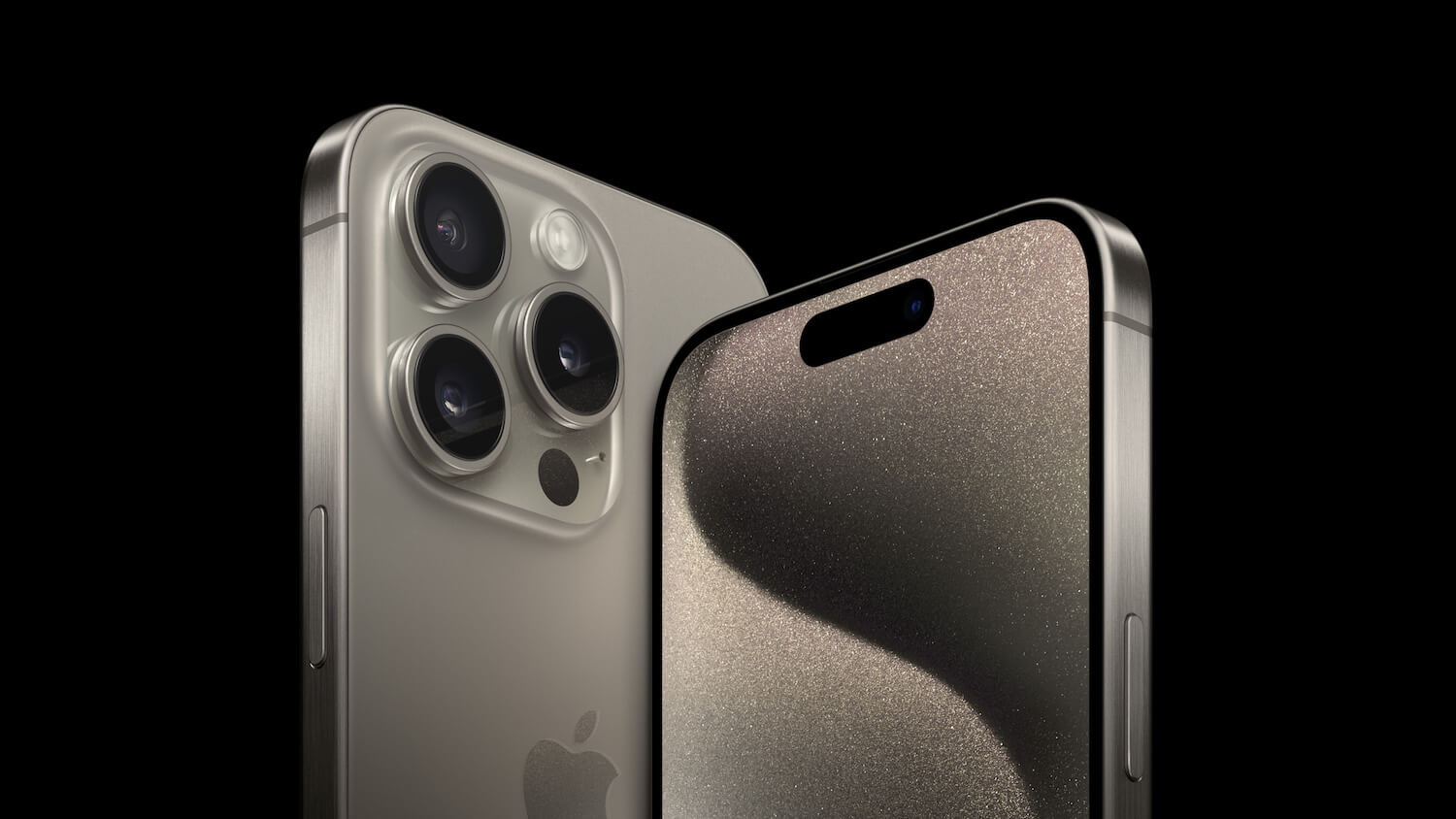 If dad is an iPhone guy, he'll be delighted if you upgrade him to the newest model. Go big and get him the iPhone 15 Pro Max. Now with USB-C, it has the Dynamic Island that fluidly expands to show various alerts and live activities, like navigation, tracking a food delivery, flight gate information, phone call details, music controls, and more. Equipped with a Super Retina XDR display that uses OLED technology, it offers up to 1,600 nits peak brightness and up to 2,000 nits in sunny environments, twice as bright as the iPhone 14. The top-line Pro Max model has a 6.7-inch screen and sleek aerospace grade aluminum enclosure. The new colours are built right into the foundation of the material, affording a textured matte finish. The screen, meanwhile, is both water- and dust-resistant with a ceramic shield. From the advanced camera system to the all-day battery life, A16 Bionic chip, and safety features, dad will eager to set up his new toy right away. The iPhone 15 Pro Max comes in 256GB, 512GB, and 1TB storage capacities and starts at $1,749, so start saving up now.
Samsung Galaxy Z Fold5 Foldable Smartphone
If dad prefers Android and loves being on the cutting-edge of tech trends, grab him a foldable phone like the Samsung Galaxy Z Fold5 phone. Along with Multi Window and App Continuity, it features Taskbar, drag and drop, and optimization of third-party apps. The improved Taskbar enables you to quickly switch among up to four frequently used apps. Two-handed drag and drop is also available: touch and hold an image in Samsung Gallery with one finger and use another finger to open the Samsung Notes app to drag-and-drop the image. With hidden pop-up, an app can continue running in the background, allowing him to watch video content in full screen and chat with friends in a floating pop-up on the side of the screen. The new slimmer and more compact S Pen Fold Edition makes real-time annotating and ideation easy while being able to fit more comfortably in the pocket. The Slim S Pen Case is nearly the same thickness as a regular case for the Fold and available in a variety of styles and colours. The 7.6-inch Main Screen on Galaxy Z Fold5 features peak brightness that has increased by more than 30%, up to 1,750 nits. It's powered by a Snapdragon 8 Gen 2 Mobile Platform for Galaxy, offering enhanced graphics and AI to enable dynamic gaming and multi-game functionality. The Galaxy Z Fold5 can comfortably handle marathon gaming sessions with its advanced cooling system that dissipates heat for less lag and drop in performance. It's available in Icy Blue, Phantom Black, and Cream, as well as Grey and Blue exclusively at samsung.com/ca and starts at $2,400. (Sorry, you'll need to save up for this one, too.)
LG Counter-Depth MAX Refrigerator with Craft Ice
Help dad up his game for poker night with the guys with the LG Counter-Depth MAX refrigerator with Craft Ice. Yes, it's a pretty slick refrigerator in and of itself. But what dad will really love about this choice is that beverages can be customized any way with four types of ice including LG's spherical Craft Ice. Another feature he'll love: the sleek edge-to-edge Mirror InstaView​ panel lets users knock twice to view the contents of their refrigerator without letting any of the cold air out. Midnight snacking has never been so simple. $3,500.
Sennheiser SoundProtex Hearing Protection Earplugs
If dad spent decades attending loud and rowdy concerts (maybe he still does), he is probably suffering the consequences with hearing loss or conditions like tinnitus. Help him still enjoy the live music events he loves with the Sennheiser SoundProtex hearing protection earplugs that protect his precious hearing while he bops to tunes from his fav band. The Plus version, meanwhile, allows him to adjust the amount of sound filtering.
What makes them different from standard earplugs? Most make the band or singer sound as though they are underwater while these focus on a more natural sound at a lower volume. The advanced high-fidelity ear plugs have patented membrane filter technology so he can hear balanced, full frequency sound without damaging hearing. It preserves sonic details but reduces the sound pressure that reaches your ear. The filter then lowers potentially harmful volume levels so that you can listen safely for longer. The decibel level at many rock concerts, for example, is above 100dB, and exposure to such decibel levels for more than 15 minutes puts the listener at risk of hearing damage. The two-stage filters in SoundProtex are capable of passing on only clear, balanced sound to a user's ears. The combination of a tuned membrane and a sound dampening mesh reduces high and low frequencies in equal measure. To understand speech, people rely heavily on higher frequency details. But standard earplugs can mask those details. The balanced SoundProtex filters keep enough of the higher frequencies to preserve ambient awareness so you can also still have a normal conversation at a concert.
After a concert, wipe them down or rinse them in water and get ready to use them again. Each pair comes with three sizes of eartips along with a small carry pouch. The soft, flexible, medical-grade TPE material is free of plasticizers and other substances that could irritate the sensitive skin in ears. With the Plus version, the strongest filter offers an estimated single number rating (SNR) of 20 dB for loud music, motorsports, or power tool use. Medium is perfect for festivals, events, or travelling, with an estimated SNR of 17 dB. The low filter is suitable for quieter or non-amplified concerts, noisy offices, or visiting bars and restaurants and has an estimated SNR of 10 dB. When you want complete silence, pop in the total block filter. The SoundProtex is $50 and the SoundProtex Plus is $100.
Marshall Middleton Portable Speaker
The Marshall Middleton portable speaker screams Rock & Roll for any dad who appreciates that whole scene. Designed with an IP67 water- and dust-proof housing, dad will get more than 20 hours of playback time per charge, and can recharge it in just 4.5 hours, or 20 minutes for two hours of playtime. It has a pair of 3-inch 15W woofers, 3/5-inch 10W tweeters, and two passive radiators, along with a pair of 20-watt class D amps for the woofers and 10-watt Class amps for the tweeters. Dad can pair two for stereo sound, so if he loves it, considering getting a second for his birthday. Each one is $400.
Thorens TD 204 Turntable
Help dad finalize his man cave or listening room with the Thorens HD204 turntable, which is described as an ideal "beginner" turntable for budding audiophiles. Priced at $1,499, it comes in a high black gloss or walnut high gloss finish with a TP 120 tonearm, detachable headshell with SME connector equipped with an AT95E cartridge from the Japanese pickup specialist Audio Technica, and skating compensation that's carried out via a spring. The connection terminal on the back features RCA sockets for amplifier connectivity and an integrated MM phono pre-amp (which can be switched on/off) enables direct connection to virtually any audio playback source.
The platter, which is manufactured from die-cast aluminum, is set in rotation by a Thorens precision drive belt. The plinth of the TD 204 rests on four vibration-damping feet.
REV Pickleball Paddles
Is pickleball really the new tennis, squash, or golf? It seems like everyone is playing it these days, including dads who are looking for new ways to unwind, enjoy some quality time with the guys, and find commonality with clients. While this pickleball paddle isn't a tech item, per se, it appeals to the same crowd of tech-loving dads who love sports, too (some playing, others just watching!) The company was founded by coach and pro player Tyler Wren, and the paddles are made of carbon fibre and offered at a more reasonable price point than other pro-level models. These are as low as US$60 for a pair.
Disney+ Subscription
Disney+ might sound like a subscription service for kids. But trust me, if dad is into Star Wars and Marvel, he'll be watching it more than his kids. With access to all the classic and blockbuster films in those franchises as well as original series, from Ahsoka to Loki, dad will enjoy being able to check out new shows (and new seasons of shows he loves) and watch his favourite movies again and again. If he loves National Geographic content, he'll find plenty from there as well, including shows like Limitless with Chris Hemsworth, Animal Kingdom, and Ice Road Rescue. And hey, if the kids benefit from the gift, too, it's a win-win. A subscription is $12/mo. or you can sign up for a year for $120 and save 15%, then renew for dad next year if he loves it.
Call of Duty: Modern Warfare III
If dad is a gamer, chances are he already has the console he wants along with a fancy headset and controller. If you really want to score points with a gamer dad, grab him Call of Duty: Modern Warfare III. It's on pre-order and shipping starting November 10, 2023. The game story picks up right after the events in Call of Duty: Modern Warfare II so dad can continue playing a seamless game, skillfully shooting down enemies and releasing the stress of his day in the process. There will be a full campaign that includes various cinematic experiences. There will also be free-form open combat missions, perfect for when dad wants to connect with his buds online and chat while they take on rival teams together. The game features modernized maps from Call of Duty: Modern Warfare 2, which was released way back in 2009, and 12 new core 6v6 maps. (Don't worry, even if you don't know what that means, dad will). It's available for Xbox, PlayStation Steam, and Battle.net for about $130 for the vault edition, which includes early access to the open beta, a Zombie Ghost Operator skin, and more.
Manmade Boxer Briefs
Featured on the venture capital TV series Dragons' Den, the Manmade Boxer Briefs from the Canadian company have become a favourite of men, and dads, since they launched. Designed with sustainability in mind, they are also made to be comfortable, made from plant-based and breathable Modal fabric without any seams or tags that can irritate his skin. Each pair, which sells for $24, has a horizontal fly and ergonomic "Mansack" support, which is designed to help prevent chafing during physical activity. Treat the tech-loving dad to a seven-pack for $22 each, which will cost $154 total and give you free shipping.