Philips Roku QLED TVs are officially coming to Canada, offering features like Dolby Vision and 120 Perfect Motion Rate alongside the seamless and intuitive Roku operating system.
The QLED Philips Roku TV models will be available this August at select Best Buy locations and available to consumers starting at $550 for the 50-inch model.
"The QLED Philips Roku TV is an important addition to our lineup of Roku TV models available to Canadian consumers," says Marcin Lempka, Country Manager, Canada at Roku. "Our partnership with Philips extends our commitment to providing Canadians with their favourite entertainment on the platform they have come to know and love, with an enhanced visual experience through the QLED Philips Roku TV."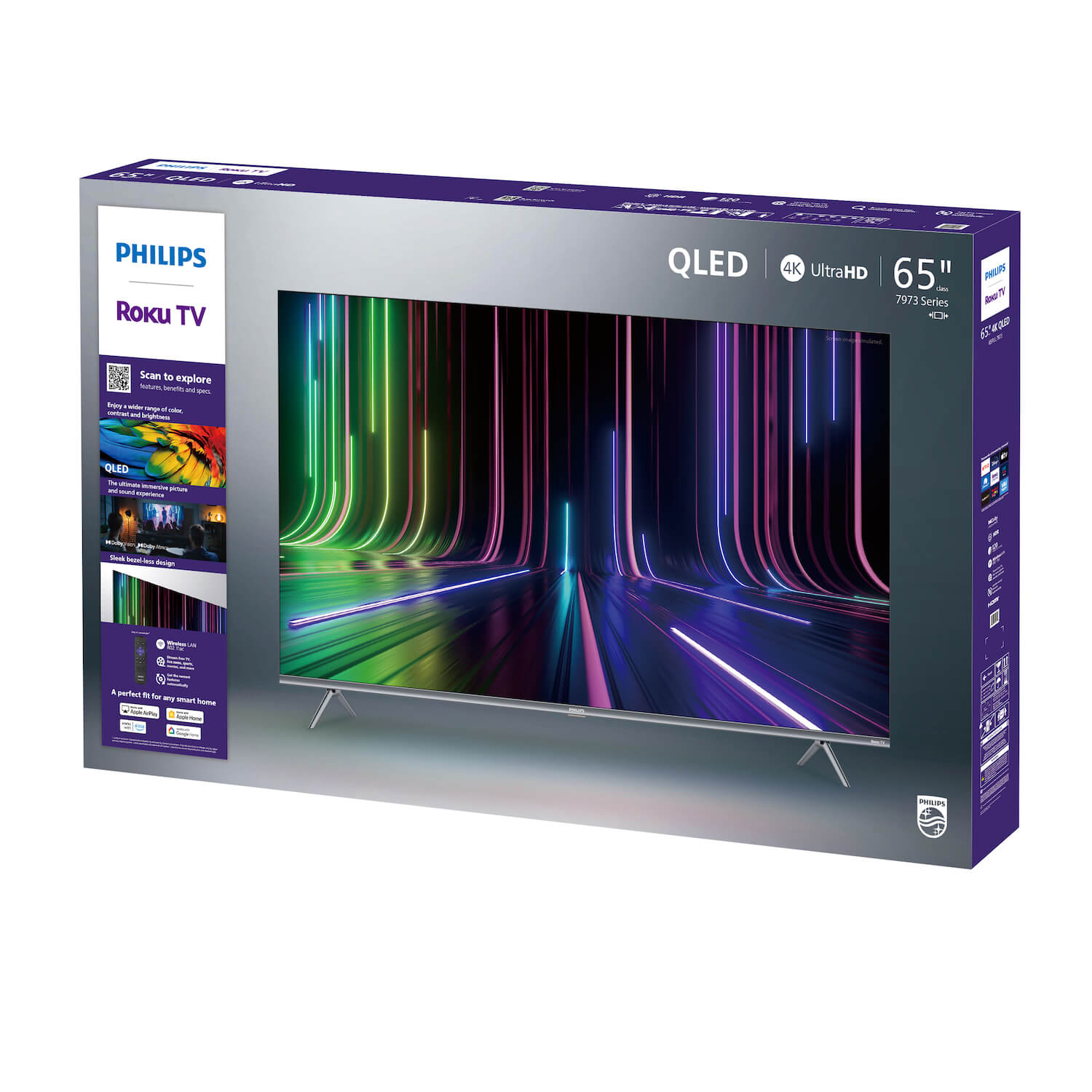 "We are excited to launch this premium line of Philips Roku televisions in the Canadian market," adds Terry Hatzis, Senior Sales Director of Funai Corporation. "We believe that the brilliantly accurate color of QLED technology paired with Dolby Vision advanced HDR and Dolby Atmos sound will provide Canadians with an incredibly cinematic and immersive experience at home. The stunning picture quality of these QLED Philips Roku TV models, combined with the ease of use and immense variety of content afforded by the Roku platform ensure these will be an exciting addition to the Philips TV range."
The QLED Philips Roku TV models are available in four sizes ranging from 50 to 75 inches. They include 4K Ultra HD QLED technology with Quantum Dot LED technology. They also feature Dolby Vision and Dolby Atmos, 120 Perfect Motion Rate for ultra-smooth motion sharpness to your TV, and a sleek, borderless design on a brushed metal stand.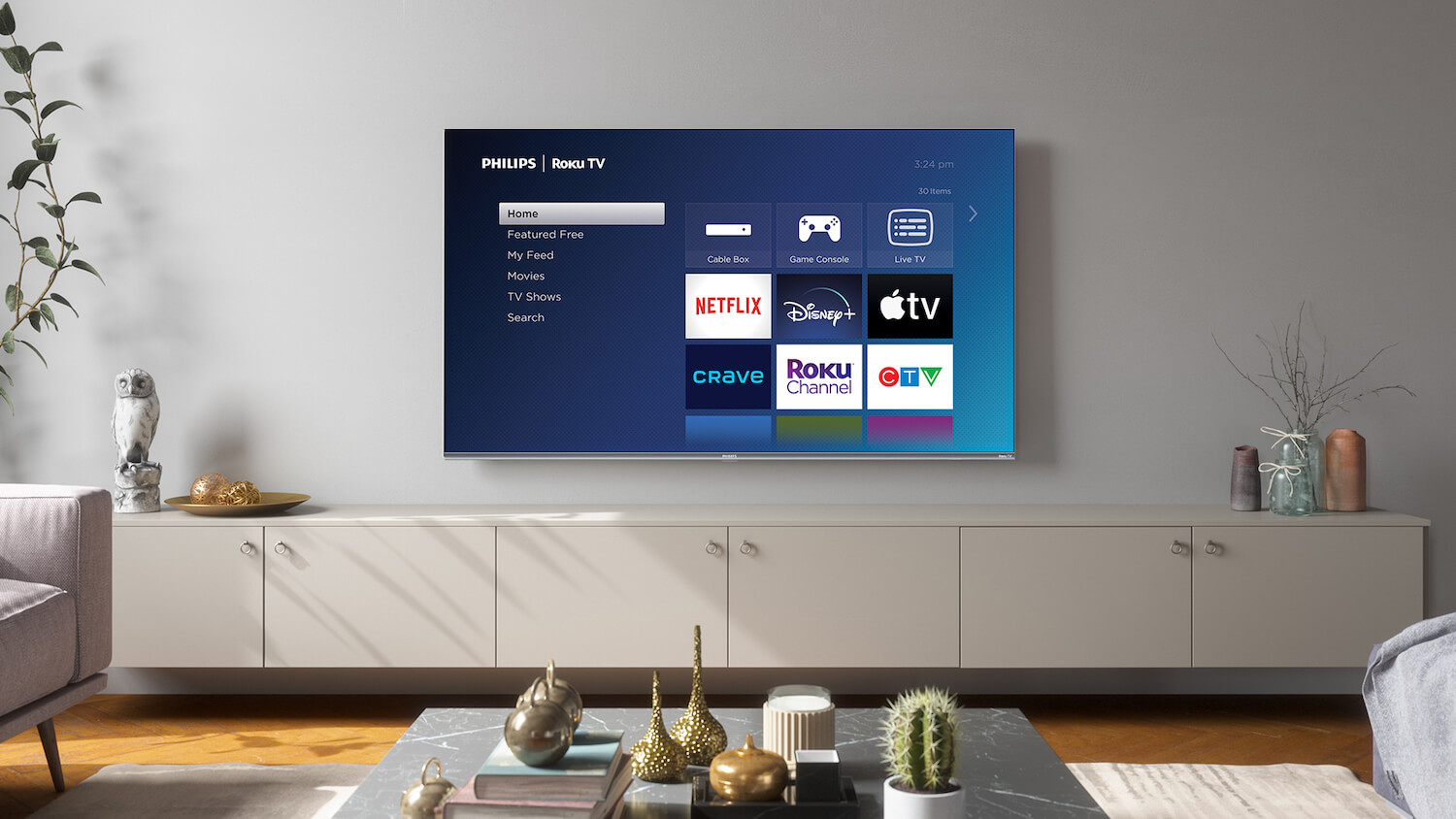 With access to Roku Channel, you can stream more than 115 live channels as well as Roku Originals, all for free, as well as access paid streaming services, with the appropriate subscription. Use universal search to find new content, searching by title, actor, or even director, and even by price for paid content. With the free Roku mobile app for Android and iOS, you can also control the TV from your phone, using the device as a keyboard as well. You can also enjoy private listening so you don't wake others in the home, and receive automatic software updates.