Satechi has launched its latest Apple iPhone accessory: a Vegan-Leather Magnetic Wallet Stand for compatible iPhones, including the new iPhone 15.
The Magnetic Wallet Stand secures to any MagSafe-compatible iPhone using a strong and
reliable attachment that prevents the wallet from falling off the device. It can be used to carry credit cards, IDs, and cash. The functional double-flap design of the wallet allows you to carry up to four cards at once, with a cut-out specifically made to show an ID. Additionally, the slim wallet allows for NFC pass-through from the front pocket so users can easily 'Tap to Pay' without taking out a credit/debit card.
The Wallet Stand doubles as a kickstand, allowing you to make video calls, take photos, stream videos, and more hands-free. It can prop the phone up in both portrait and landscape mode.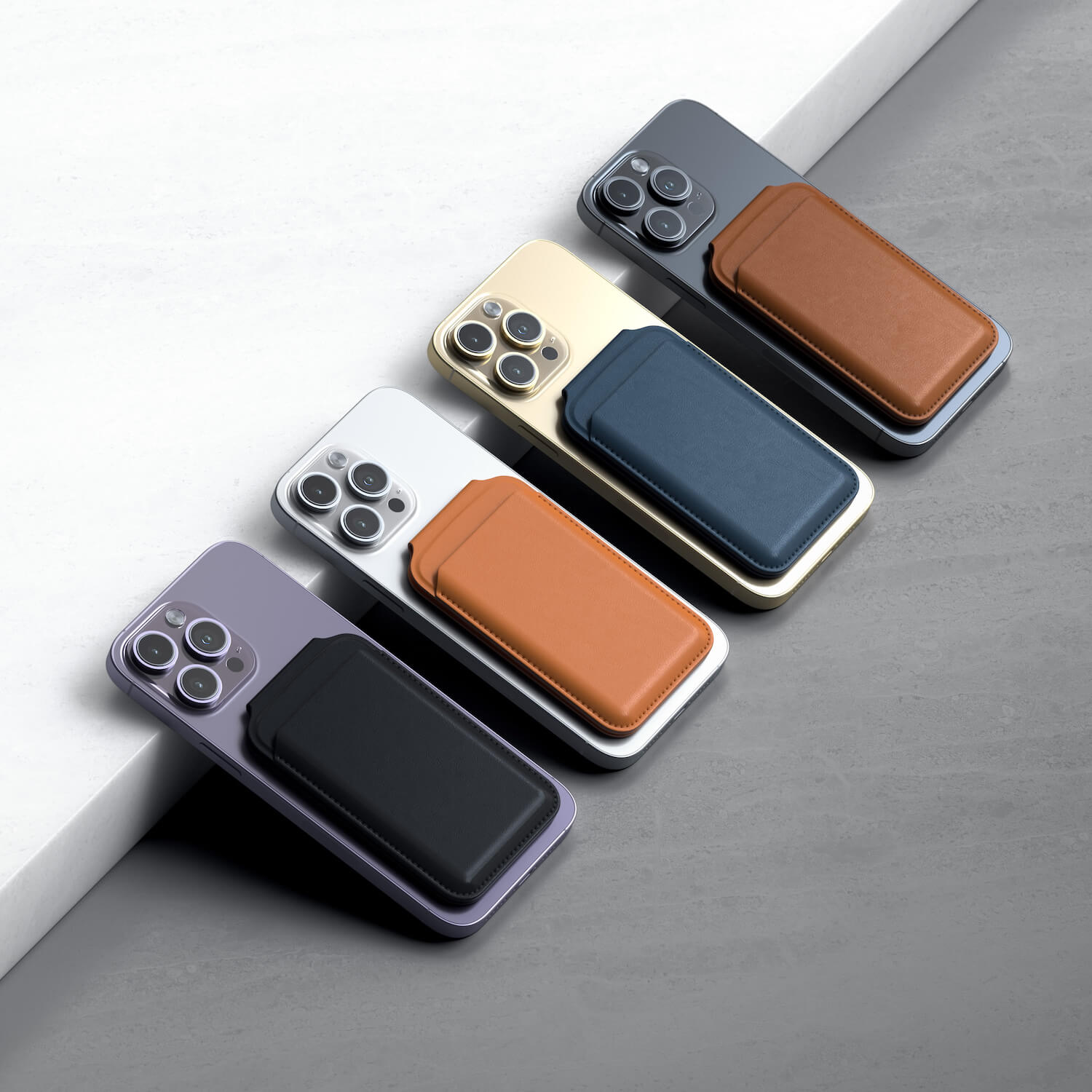 It comes in four colours through Satechi.com (brown, navy blue, orange, and black) and another three that are available exclusively through Apple.com: Forest green, purple, and blue. Along with the new iPhone 15, the stand also works with the iPhone 12, 13, and 14.
Satechi's Vegan-Leather Magnetic Wallet Stand is US $40.