While football might not be as big a deal in Canada as it is in the U.S., there's no denying that even those who don't watch football throughout the year still love to jump on the bandwagon and celebrate the Super Bowl. This often includes inviting friends and/or family members over, setting up a delicious spread of eats, and cheering on your favourite team (or favourite among the two playing for the trophy).
This year, Super Bowl LVII is a bit later in the month, with kick-off at 10 a.m. ET (7 a.m. PT) on February 12, 2023 when the Philadelphia Eagles will take on the Kansas City Chiefs. The game will take place in Glendale, AZ with Rihanna performing for the always-anticipated Halftime Show.
If you're prepping to host a Super Bowl party, here's some tech and tech-adjacent items worth getting for the big event.
A Big Screen TV
If you have been mulling over buying a bigger TV, right before the Super Bowl is a good time to do it. Not only will you find good deals, you'll also thoroughly impress your friends when they arrive to see a gorgeous 75-incher mounted on the wall. While many of the 2023 model TVs that were introduced at CES 2023 earlier this month aren't yet available, there are some pretty great deals right now for existing models. Samsung, for example, is offering $huge discounts on its Neo QLED and OLED TVs. If you want to go big with a 75-inch model, the QN90B 75-inch Neo QLED 4K is $1,500 off, selling for $3,000 versus the regular price of $4,500, from now through February 2, 2023 at 11:59 p.m. With a focus on intelligent processing, amazing contrast, and Dolby Atmos support (with compatible speakers and AV receiver), this TV will offer a visual and audible spectacle for guests.
A Great Set of Speakers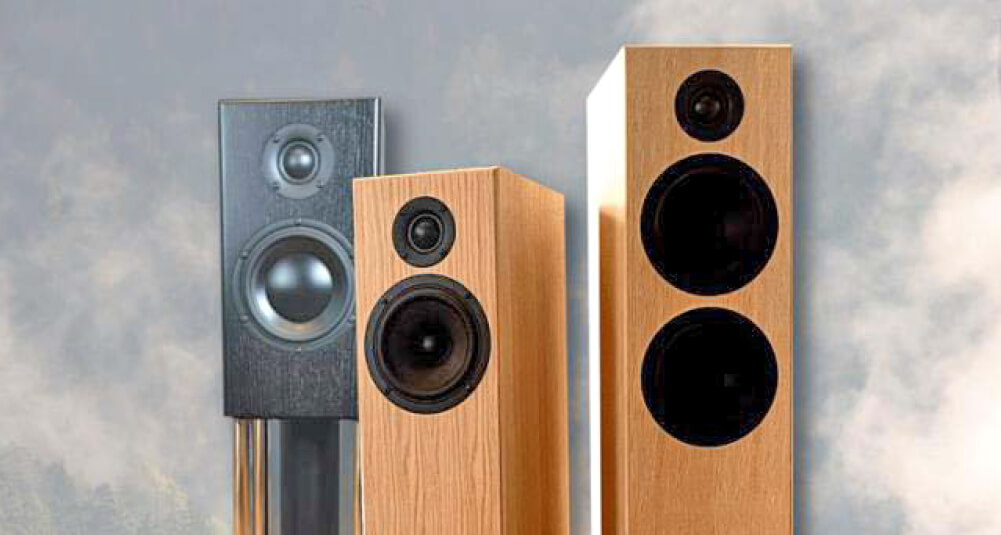 As noted, the visual experience with the TV is nothing without a great set of speakers to accompany it. Consider a set like the Totem Acoustic Bison Series speakers that look as stunning as they sound. Ranging in price from $2,250 up to $4,000, they'll sound as great once you turn off the game and turn up the tunes for an apres-game party. Or, opt for models like the Bowers & Wilkins 700 series speakers that includes everything from floor-standing to centre channel speakers in the line. Pricing ranges from $2,000 up to $4,500 per speaker.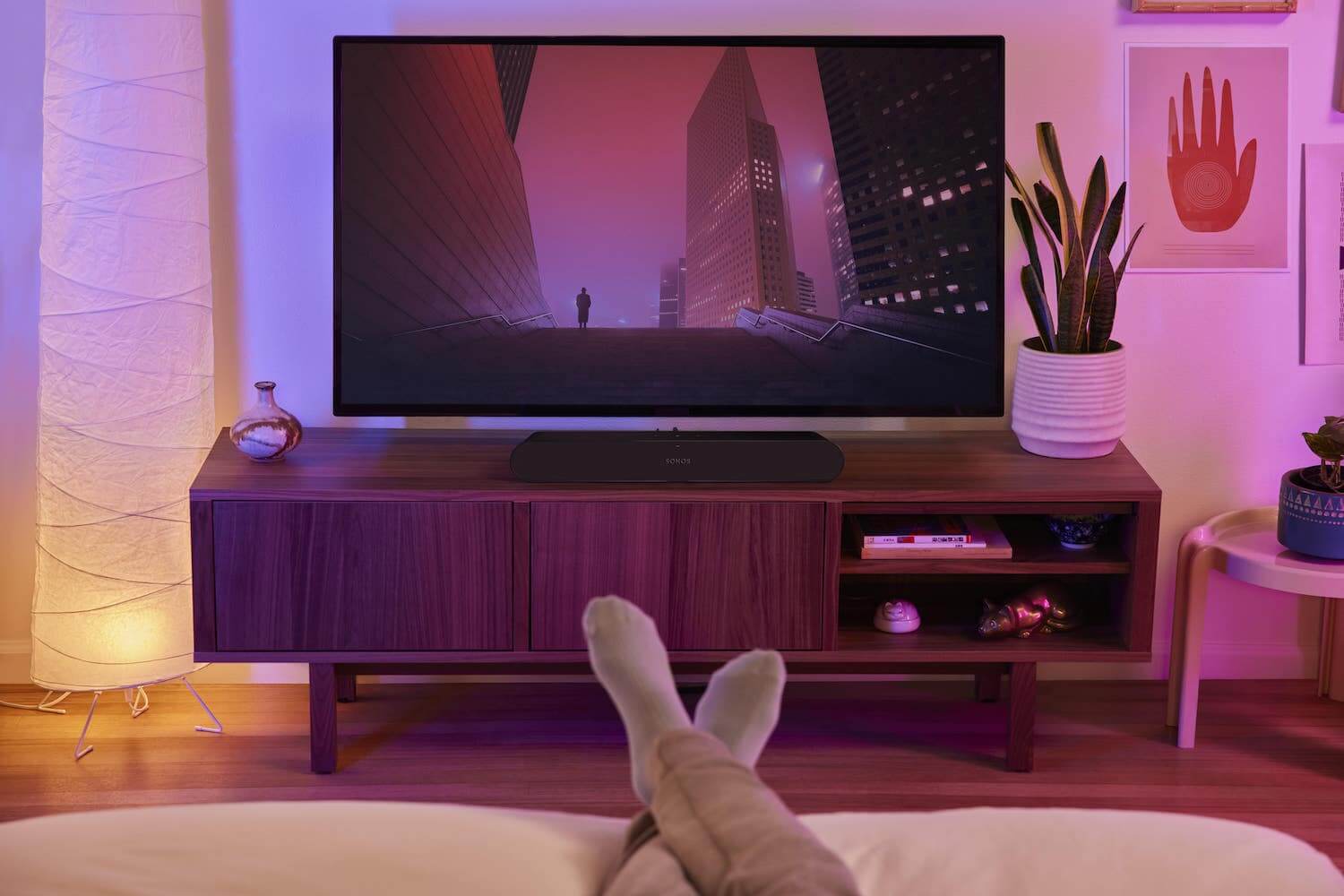 If you'd prefer a simple soundbar to enhance the sound from the TV's built-in speakers while you save up for a more elaborate set of speakers down the road, the Sonos Ray is a reliable and good-sounding option. At just $349, it's an affordable option that you can tune using Trueplay to ensure you get the best listening experience possible for all your guests. And it won't take up much room in the living room, basement, garage, or wherever else you're having the event. Plus, it's quick and easy to set up.
An Appropriate Content Subscription
With cord-cutting on the rise, you'll need an appropriate subscription to watch in Canada. While you might have to resort to YouTube to watch the American commercials, you can watch the game in Canada without a cable or satellite TV subscription. The most noted source is DAZN (pronounced "Da-Zone") where you can stream the game in full on a big-screen TV either via built-in or streaming stick through Roku, Chromecast, Apple TV, Android, iOS, or even the Sony PlayStation. It's $25 a month for the subscription or $200 per year. Chances are DAZN will see an influx of subscriptions through the month of February that are cancelled a month later. But keep in mind that the game will also be available through CTV, TSN, and streaming via TSN.ca and the TSN app.
Keep the Drinks Flowing
The Black+Decker Cordless Bev machine we saw at CES 2023 isn't yet available for purchase, though it will be a solid option to consider for next year. But there are other beverage makers you can get right now to up your drink game from basic bottles and cans of beer to themed cocktails, made to order. The Bartesian Cocktail Maker works with crafted cocktail capsules that contain real juices, bitters, and extracts for delicious cocktaile of all kinds. All you need to do is add your own spirits to the four bottles (think tequila, vodka, rum, and gin). Pop in a capsule for their drink of choice, press a button, and in 30 seconds, you'll get a cocktail from this digital bartender. It self-cleans after every drink, so you can serve one after another without missing a beat. Get the machine for $450, which comes with five glass bottles for spirits, and grab a variety pack of capsules for $20. You might want to pick up a few capsule variety packs, or shop around to see the various other options if you know what types of drinks everyone tends to like.
Keep in mind that some folks love their beer and equate Super Bowl with chicken wings and beer. In this case, consider a mini bar fridge to keep a supply of brewskies at arm's length so no one has to miss any of the action. The bar fridge can come in handy to use on the deck (in the shade) outside for your summer barbecues (it saves you having to clean and fill coolers with ice), in the basement when the kids have friends over, and even for overflow storage when you have things like open condiments, fruit trays, and other party items and no room in the main fridge to put them.
Get Finger Foods Ready in a Snap
An air fryer can get the pub fare finger foods that tend to be popular for Super Bowl parties, like French fries, chicken wings, and frozen apps, done in a pinch. You don't need to worry about preheating the oven or apps burning because you didn't want to miss that big play to get the tray out. The Philips Airfryer XL is not only large enough to accommodate tons of finger foods at once, it's also high tech. Pair it with the Kitchen+ app, select a recipe, and send it to the air fryer. You can monitor the cook from the couch so you don't miss that safety kick, and the app will advise once it's done. It has a massive 6.2L capacity and Rapid Air technology that ensures a fast cook with a beautifully crispy exterior. Pop a second batch in after you set one to serve and the apps will be continually flowing.
Themed Lighting Will Get Everyone Excited
Smart lighting is common nowadays in many homes, but instead of the simple on, off, and dim functions via a smartphone app or even your voice, consider adjusting or upgrading it so you can change the colours in sync with what's going on on screen. That means if the Eagles score, the lights will blink or change to green, silver, and black. If the Chiefs do, it's red and gold (or yellow if necessary). There are some exciting ways you can do this with smart pot lights, switches, and bulbs. But consider adding some ambiance to the room with something like Nanoleaf light panels.
Start small with the Mini Triangles Smarter Kit ($130) that would fit perfectly on the wall behind the couch, or a side wall. It includes nine panels you can configure in any design or shape. Once set up using simple mounting tape, you can program them to light up on a schedule, to mirror what's going on on screen, or even to pulse in time with the music (perfect for the Half-time Show). It works via app, voice control, and touch and connects over 2.4GHz Wi-Fi. With more than 16 million colours, you can re-use these lights and move them around the home to celebrate other occasions once the game is over, like birthdays, baby showers, Christmas, New Year's Eve, and more.
Laptop for the After-Game Commercials
Let's be honest: while we love supporting our country, it's unfortunate that the most-talked-about Super Bowl commercials are not aired on the Canadian network feeds. While Canada has some fun commercials, too, if you want to keep up with what everyone is talking about the next day (beyond, of course, who actually won the game and how Rihanna did), you'll want to check out the American commercials.
Even if you don't plan to do this until after the game is over, you can easily access the commercials from the YouTube app on your smart TV, or check them out on a laptop or phone and cast the best ones to the big screen so everyone else can enjoy them, too. Just search "Super Bowl 2023 commercials" once they begin to air, or even prior to the event, and you'll be able to find all the best Super Bowl commercials.
You can already see a few early-release commercials and teasers right now, including one from Doritos starring Jack Harlow, one from Downy featuring a surprise celebrity, and one from Popcorners starring Bryan Cranston and Aaron Paul reprising their roles from Breaking Bad. We've included them below.
With a fabulous TV, crisp audio set-up, subscription to the game, drinks, finger foods, and ambiance, you'll throw a memorable Super Bowl party that will have friends and family excited for your next event.