"For the very same reason car manufacturers like Honda create Acura, or Toyota creates Lexus, we are creating absolu" explains Centre Hi Fi's Daniel D'Alimonte, "a destination for everything high-end audio that attracts a certain customer that just won't buy Toyota but does drive a Lexus." 
While Centre Hi Fi has a history in audio, so much so that it is in the company name, Daniel D'Alimonte, the son of company founder Rocco D'Alimonte, recognized that the company more recently is defined as a destination for Smart Televisions than a shop for high-end audio.
"The customer that is seeking the very best in audio, demands a different shopping experience that is rooted in high customer service, demonstration and a deep knowledge of product" adds D'Alimonte. "You'd never buy a Rolex in an environment that is not fitting for such a luxury brand, and we believe that high-end audio also benefits from a specific stand-alone experience that we will accomplish with absolu."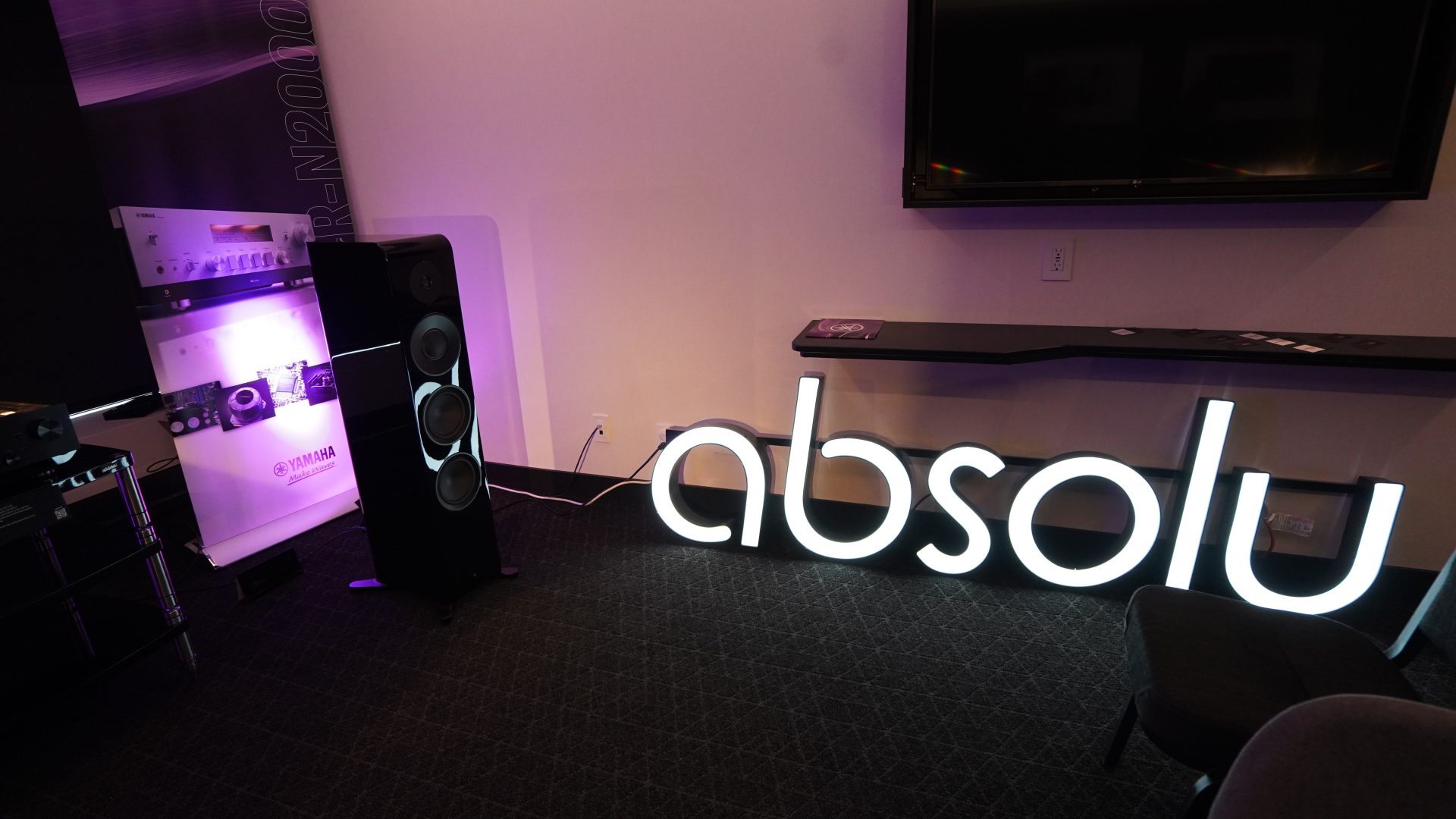 D'Alimonte used last week's Montreal Audiofest as an opportunity to introduce absolu, the new store concept that will be rolled out as a store-in-store concept at the Centre Hi Fi Boisbriand location in early April and secondly in the Broissard location at the beginning of May. 
Flagship speakers from Totem, Kef and Triangle were on display in an absolu concept shop built inside the Centre Hi-Fi booth at the Montreal Audiofest while a second absolu demo room upstairs was dedicated to new 3-way bass-reflex floor standing speakers called the NS-2000 from Yamaha along with Yamaha's new 90-watt r-N2000 Network receiver.
D'Alimonte says to expect additional absolu shops to be opened throughout the year.