Chip giants Intel, AMD, Nvidia and Qualcom are duking it out at the CES 2022 in Las Vegas. They used to just run apps and visuals on computers, tablets and smartphones. All are competing against each other in doing what they do best but are also stepping in each other's domains and reaching out to new clients like autonomous driving and of course the all-encompassing looming metaverse. But it boils down to the almighty processing chip. It's getting smaller, more efficient, faster and working on less power.
Let's check what these companies are up to:
Intel is disruptive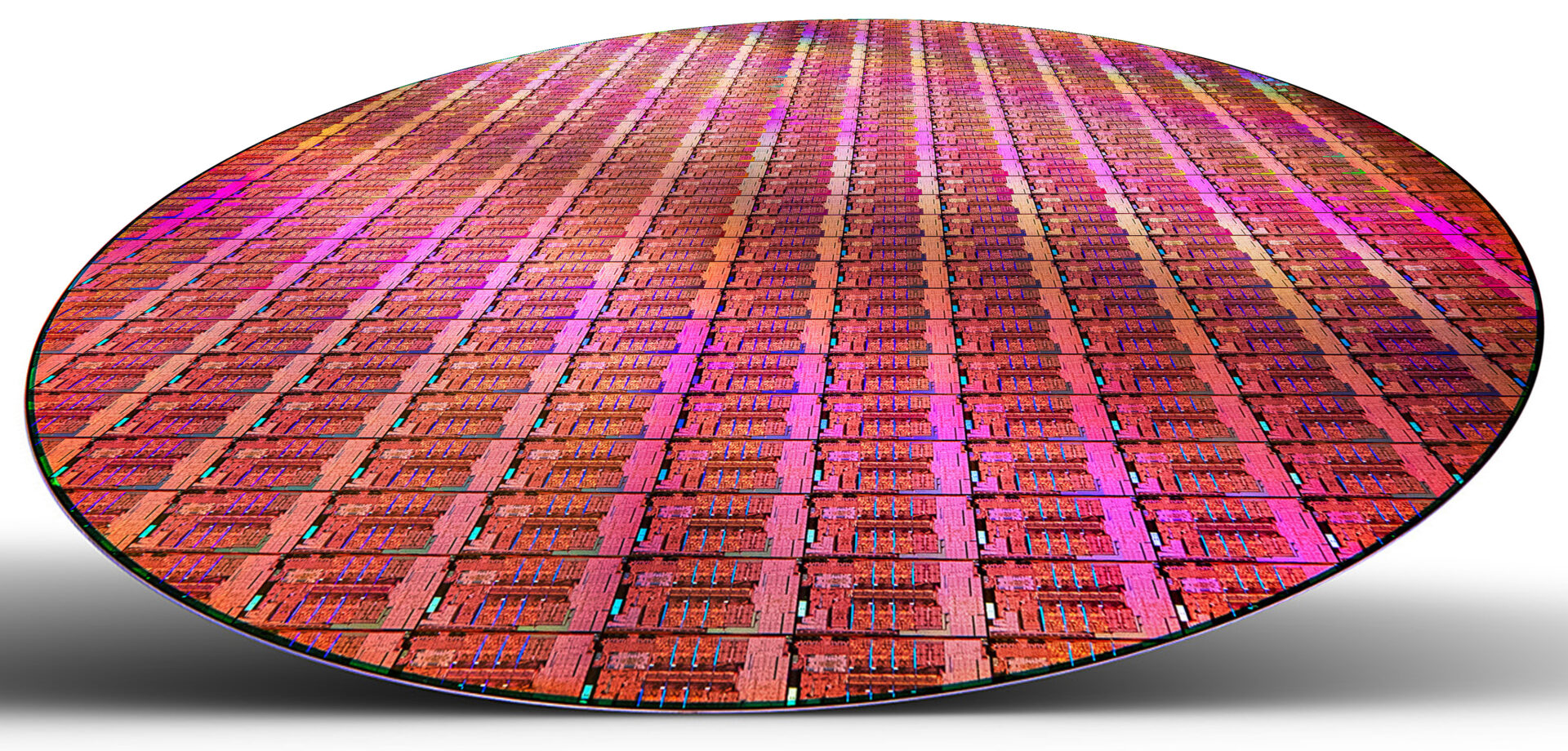 For Intel and consumers, disruptive is a good thing expanding its graphics offering to the level of competitors.
Intel is shipping new Intel Arc discrete graphic chips to OEM laptop makers, in essence competing directly with Nvidia and AMD GPU makers, currently the only ones offering discrete GPU's on Intel run laptops. Intel Arc graphics will offer similar industry-leading advanced features such as hardware-accelerated Ray Tracing (up to now Intel has had much success with money saving embedded graphics embedded in their processor for basic computer needs by-passing the need for graphic cards). Although no benchmark performance numbers were released, enough leaks and third party testing online indicate at par scalable graphics performance against equivalent current mid-level competitors GPU chips. I suspect Intel is still pushing performance limits on these Arc chips before official data is released.
Intel's XeSS AI-driven upscaling technology, in direct competition to NVIDIA's Deep Learning Super Sampling (DLSS), upscales screen resolutions up to 4K instead of traditional on the spot rendering. Intel claims that XeSS results in 2x better performance than natively rendering games in 4K.
More than 50 new mobile and desktop customer designs announced the adoption of Intel Arc discrete graphics, including Acer, ASUS, Clevo, Dell, Gigabyte, Haier, HP, Lenovo, Samsung, MSI and NEC.
Intel has one more trick up its sleeve for consumers deciding on which discrete GPU they want on their next Intel 12th Gen laptop. It's called Intel Deep Link technology that shares resources between the CPU and GPU depending on the task demand for faster and efficient processing. Off course it's only available between the Intel CPU and Arc graphics chips.
Stay tuned for upcoming Intel Arc Alchemist graphics cards for desktop PC's in the near future keeping Nvidia and AMD on their toes.
Intel announced the 12th Gen Intel Core H-series processors – setting the standard as the "highest performance laptop processors on the planet." Built on the Intel 7 node process 10 nanometer standard with Intel's first-ever performance hybrid design leveraging Thread Director Technology using "performance" and "efficient" cores. Led by the flagship Intel Core i9-12900HK, it uses embedded UHD Iris Xe graphics delivering up to 40% higher performance for better gaming experiences and up to 28% faster gameplay than last year's gaming leader in the market Intel Corei9-11980HK. More than 100 devices in total are expected to launch with partners including Acer, Asus, Dell, HP, Lenovo, MSI and Razer. In addition, Intel unveiled a new ultraportable mobile processor – the P-series product line – to bring enthusiast levels of performance to thin-and-light laptops.
Intel's Mobileye announced the new EyeQ Ultra system-on-chip for autonomous vehicles and expanded relationships with major automakers, including Ford, Volkswagen Group and Geely's ZEEKR brand.
Check here for the entire Intel CES 2022 launch including its Mobileye division Mobileye announced a new system-on-chip and One Intel News Conference
What's AMD Up To?
With Intel's recent performance leading 12th Gen Alder Lake processors last year (my review) all eyes were on AMD's CES 2022 announcement. No new graphics cards save the much more affordable mid-level Radeon RX 6500 XT $199 USD needed in a market of expensive and hard to get top performing graphics cards. As well as the Radeon RX 6400, available in prebuilt systems in the first half of the year.
No news on next Ryzen 6900X following the current Ryzen 9 5900X and the 5000-series chips, except the Ryzen 7 5800X refresh with AMD's new 3D V-Cache technology.
But laptop fans can get excited with the following:
AMD is releasing five new Radeon RX 6000M GPUs for premium gaming laptops competing against Intel's discrete Arc graphics chip laptops.
It is also releasing 20 new Ryzen 6000 series 6 nanometer process laptop processors beginning in February and three new Radeon RX 6000S GPUs for thin gaming laptops totaling an impressive 18 models
It also previewed its next-generation processors, the Ryzen 7000 series built in the 5-nanometer process technology available in the second half of 2022.
What about Nvidia
Graphics chip-maker Nvidia announced (like just about everyone else) that its processors and software will target the building of the much touted "metaverse" an online world of 3D replicas of ourselves mixing it up in the clouds.
On Tuesday, Nvidia announced the availability of Nvidia Omniverse software for creators who use its RTX graphics processors and revealed new Omniverse features for digital artists and designers. This off course with an eye in the metaverse. "This is the future of 3D content creation and how virtual worlds will be built," said Jeff Fisher, Nvidia senior vice president of consumer products
Like AMD, Nvidia also introduced a lower-priced GeForce RTX RTX 3050 graphics processor with hopes of spurring gamers to at least upgrade to ray-tracing technology. The GeForce graphics processor will be available on Jan. 27 and start at $249 USD. The RTX 3090 Ti which now is Nvidia's most powerful GPU card was announced but became highly critical of who would need a 24GB GDDR6X pricey memory card unless they intended to run it on 8K resolutions. CES is fertile ground for bragging rights.
Like Intel, Nvidia is getting into autonomous cars with the Nvidia Drive platform. It said electric-vehicle makers such as Volvo-backed Polestar and Chinese firms Nio (NIO), Xpeng (XPEV) and Li Auto (LI) have adopted its Drive Hyperion platform.
Qualcomm is Expanding
Although the mobile chip maker is continually advancing wireless chips and mobile processors it is eyeing beyond Android smartphones. It sees its future growth in providing connected, smart and power-efficient chips for devices on the network edge. That includes automobiles, Arm-based PCs, augmented reality headsets and virtual reality.
In the AR and VR space, Qualcom www.qualcomm.com/ already is already providing its Snapdragon chips to more than 50 devices. On Tuesday, it announced an expanded collaboration with Microsoft (MSFT) to develop lightweight AR glasses.
"We're the ticket to the metaverse," proclaimed Qualcomm Chief Executive Cristiano Amon.