We're back with the WiFi HiFi holiday gift guides! Each week, we'll release a new themed gift guides, chocked-full of great tech gift ideas for different people on your list. This week, we're looking at great gifts for photographers and photography enthusiasts.
Nikon Z711 Full-Frame Mirrorless Camera
With a larger Nikon Z mount than any other full-frame mount, it has two EXPEED 6 image processors, which boost performance, improve processing speed, and increase burst capability for stills while also increasing power efficiency. It also has an updated autofocus systems and can quickly acquire focus and track subjects throughout the frame. For more precise autofocusing, Eye and Face-Detection AF is now available in the Wide-Area AF (L) mode, which works to avoid focusing on distracting elements by isolating selected portions of an image. Additionally, both models have an improved low-light AF detection range that is capable of acquiring subjects in challenging lighting. As an upgrade to the Z 7, the Z 7II is designed for capturing detailed portraits, landscapes, weddings, events, and commercial photography. It has a 45.7MP backside-illuminated (BSI) CMOS sensor to help capture detail, ultra-shallow depth of field, and clarity. The clean native ISO range from ISO 64 to 25,600 offers freedom to shoot at wide apertures in bright light or in-studio with minimal noise. It will be available in December and come in two configurations: body-only for an MSRP of $4,199.95 and a one-lens kit with the NIKKOR Z 24-70mm f/4 for an MSRP of $4,999.95.
Fujifilm X-S10 Mirrorless Digital Camera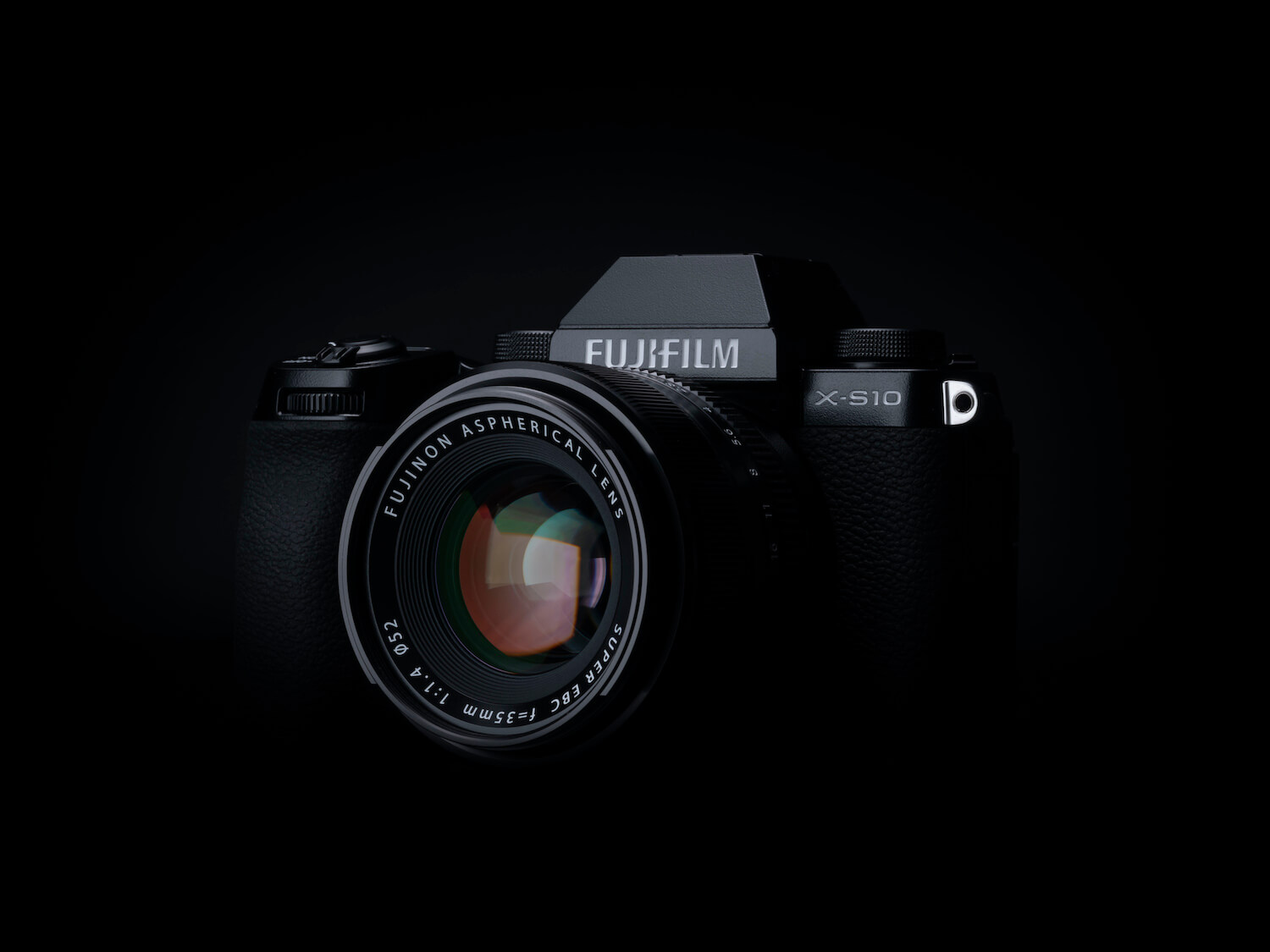 The X-S10 has a 26.1MP X-Trans CMOS 4 sensor, and the highspeed image processing engine, X-Processor 4, as well as In-Body Image Stabilization (IBIS). It features the popular AUTO/SP (Scene Position) Mode, which automatically adjusts camera settings without the need to make fine adjustments, advanced video capabilities to produce sharp 4K/30P 4:2:2 10-bit video or high-speed full-HD video at 240fps, and the vari-angle LCD screen that can also be flipped forward 180 degrees. The camera's IBIS mechanism is approximately 30% smaller in volume and weight than the previous, similar X Series model. It weighs just 465g and delivers up to 6.0-stops of five-axis image stabilization. It is also the first mid-range X Series camera to use a motion sensor retention mechanism, which is a mechanical shock absorber that guards against slight vibrations that may come from the shutter unit, adding another level of stability beyond what was previously available in X Series products to ensure that image clarity and resolution are maintained. With 18 Film Simulation Modes, including ETERNA Bleach Bypass, which creates a desaturated, high-contrast look, it also offers an updated [AUTO / SP (Scene Position)] mode that automatically adjusts shooting settings to the given scene, without the need to make further, fine adjustments in Settings. It also includes AF and High-Speed Burst Mode.
It's available in black in both a body-only for $1,350 and two XF lens kit options: with the XF18-55mmF2.8-4 R lens kit for $1,850 or with the XF16-80mmF4 R OIS WR lens kit for $2,050.
Nikon Nikkor Ultra-Wide Z 14-24mm f/2.8 S Lens
For the Nikon camera owner looking to add a new lens to their collection, this one is the "world's shortest and lightest" full-frame f/2.8 zoom lens with a 14mm field of view, says Nikon, enabling photographers to capture expansive views like cityscapes, landscapes, astrophotography, and more. It has a shorter lens that is nearly 35% lighter than its predecessor, and offers wide-angle zoom range. It features a nearly flat front lens element, which allows the attachment of a threaded filter to the included additional lens hood (HB-97). This design provides the ability to attach a Neutral density (ND) filter, as well as the new Neutral Colour NC Filter 112mm or Circular Polarizing Filter II 112mm, while a rear filter holder also accepts a trimmable filter gel. Custom controls include a customizable one-touch shortcut button, EL Display panel, and custom control ring. The optical formula includes four ED lens elements, helping to control chromatic aberrations, and capture fine details, including colours and lines, with consistent accuracy. Additionally, flare, ghosting and coma are suppressed, even with harsh backlight, thanks to the lens's Nano Crystal Coat (N) and anti-reflective ARNEO Coat, while the fluorine coating and weather sealing allow Nikon Z series users to shoot confidently in rugged and unpredictable environments. For videographers, the lens also features an electro-magnetic diaphragm to help maintain smooth exposures as light changes. MSRP $3,399.95.
Fujifilm Instax Square SQ1 Instant Camera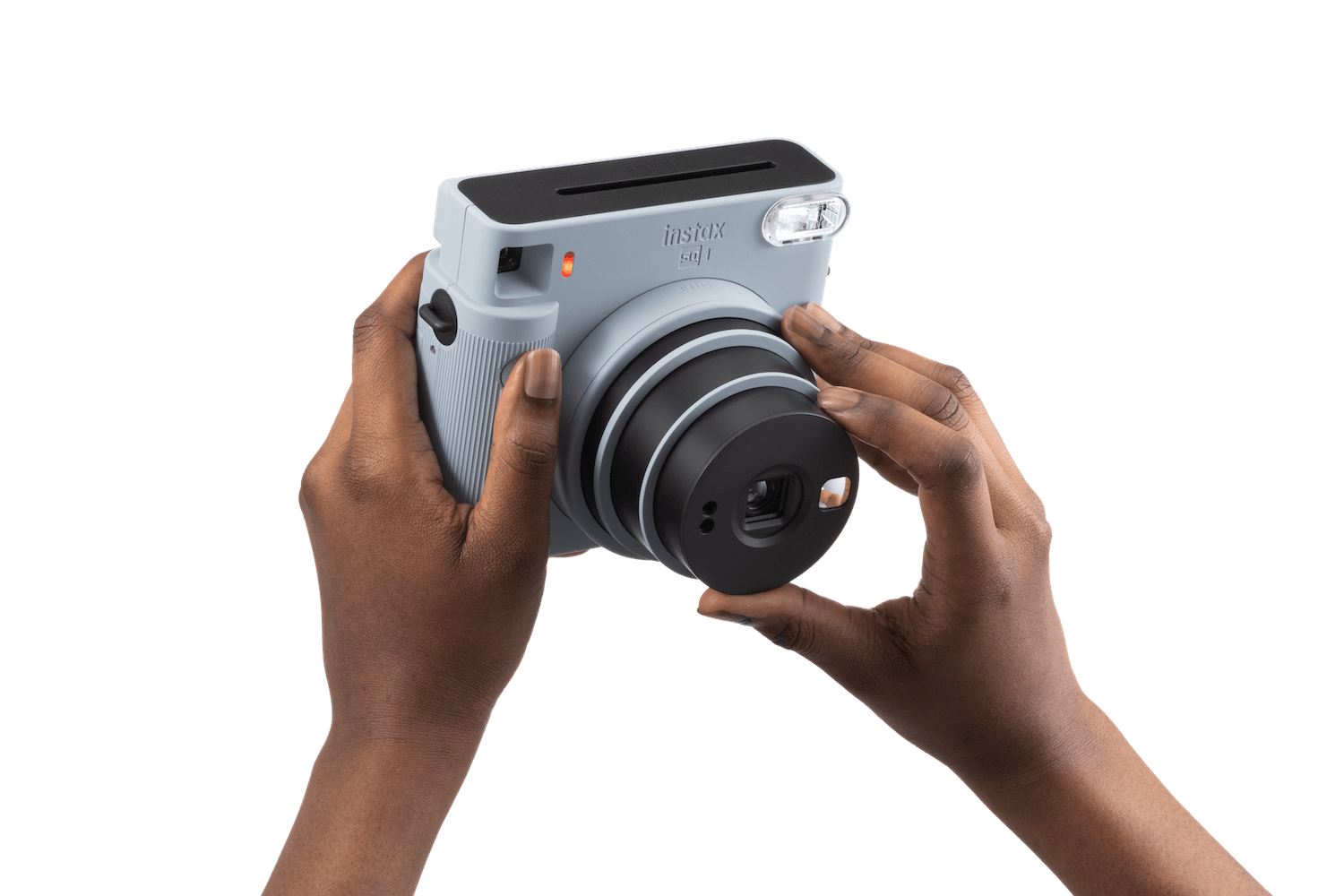 On the less serious photography front, this analog instant camera harkens back to the old days and will be appreciated by nostalgic adults and kids will have tone of fun with it, too. It can create Instax Square format instant prints that are 1.5 times larger than prints that come from the Instax Mini cameras. It uses Instax Square instant film and includes features like automatic exposure and one-touch selfie mode. With the automatic exposure function, the camera will sense the level of ambient light when the shutter button is pressed and optimize the shutter speed and flash output according to lighting conditions. With one-touch selfie mode and the built-in selfie mirror, you can get selfies and other close-up shots. Just set the best focus and exposure by rotating the lens from "On" to "Selfie" mode. It comes in three colour options – terracotta orange, glacier blue, or chalk white, for MSRP $160. Film comes in rainbow or monochrome for $15 and $16 per 10-sheet pack, respectively. Ideally, you'd grab a pack of each as well to go with the gift so the person can get started right away.
Polaroid Hi-Print Pocket Printer
Turn photos from a smartphone into high-quality credit card-sized self-adhesive prints using the app and dye-sublimation process for fade-proof prints. With all-in-one cartridges, it uses heat to seal the final image in under a minute, creating water-resistant prints. Featuring an adhesive back, Hi-Print 2×3 photos are ideal for lockers, diaries, scrapbooks, artistic projects, and more.
Photos can be printed from social media, smartphones, and more using the iOS and Android apps. You can also apply various photo editing tools, including filters, overlays, frames, text, stickers, and more. It uses 2.1 x 3.4″ paper cartridges that contain a colour ribbon and 10 sheets of photo paper with two cartridges included in each package. The printer works wirelessly via Bluetooth and makes prints that are water- and smudge-resistant. Prints come out in under a minute and the battery lasts for up to 20 prints per charge. The mess-free cartridge eliminates the need to use ink separate from the paper. MSRP US$99; a 2×3 paper cartridge for 20 prints is MSRP US$17.
Canon EOS R5 Full-Frame Mirrorless Camera
Designed for pros, this camera has a 45MP full-frame CMOS sensor and uncropped 8K video recording up to 29.97 fps. It can capture fast-moving subjects and, when using the mechanical shutter, can shoot up to 12 fps and up to 20 fps when using the completely silent shutter. It's one of the first to be outfitted with Canon's advanced Dual Pixel CMOS AF II, which uses up to approximately 100% coverage of the AF area and EOS iTR AF X incorporating AF tracking algorithms using deep learning technology and enhanced readout speed of the CMOS sensor and processing speed thanks to the DIGIC X image processor. The 1,053 automatically selected AF Zones are made even more potent by the ability to detect the human eye, face or head as well as the eye, face or body of animals such as dogs, cats and even birds, says Canon. It also features a 5-axis In-Body Image Stabilizer, is driven by the speedy DIGIC X image processor, giving wide dynamic range as well as boasting an ISO range of 100-51,200 that is expandable up to 102,400. It offers the ability to record uncropped 8K RAW internal video recording up to 29.97 fps and 8K internal video recording up to 29.97 fps in 4:2:2 10-bit Canon Log (H.265)/4:2:2 10-bit HDR PQ (H.265). The camera can also record 4K internal video recording up to 119.88 fps in 4:2:2 10-bit Canon Log (H.265)/4:2:2 10-bit HDR PQ (H.265). External recording in 4K is also available up to 59.94 fps. When in DCI modes, the 8K and 4K video recording is uncropped and Dual Pixel CMOS AF II is available in all 8K and 4K recording modes. Additional features of the EOS R5 camera include: dual-card slots: 1x CFexpress and 1x SD UHS-II; built-in 0.5-inch OLED EVF with approximately 5.76 million dots and a 119.88 fps refresh rate; 3.2-inch 2.1 million dots vari-angle LCD touch screen; 5GHz/2.4GHz Built-in Wi-Fi and Bluetooth technology with the ability to use the image.canon application, as well as optional WFT-R10A wireless file transmitter with Ethernet support; enhanced operating controls such as rear-dial, multi-controller; the ability to voice tag photos and videos; and weather, drip, and dust sealing on par with the EOS 5D series. MSRP $5,400 for the body only.
Ricoh Theta SC2 360-Degree Camera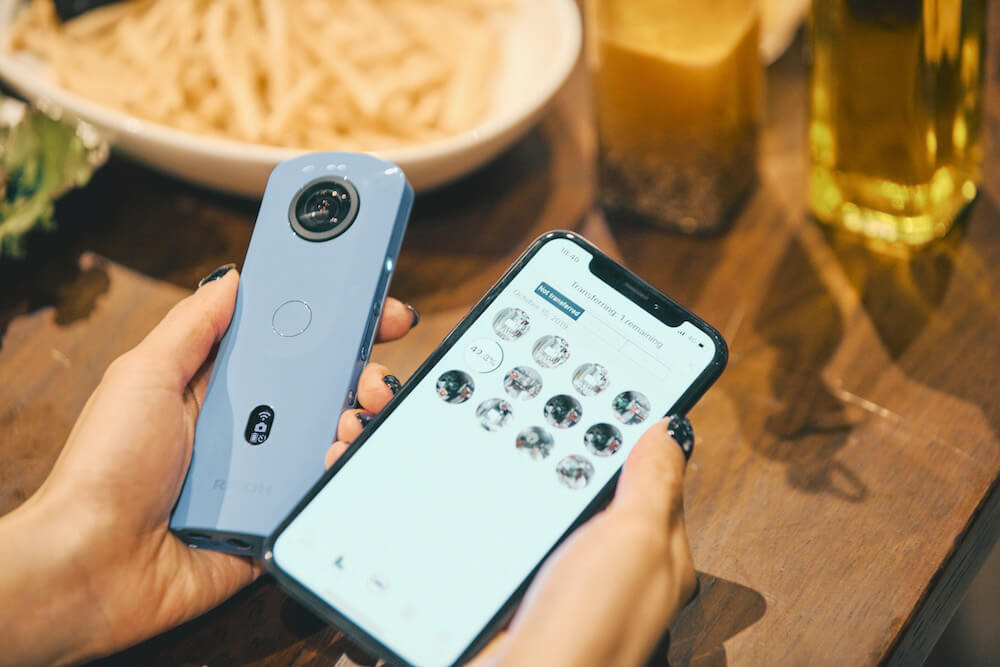 This compact and bright-coloured camera captures high-quality 360-degree still images and videos. It's thin and lightweight, making it easy to take with you anywhere. And it offers high-speed wireless transfer for quickly uploading photos to your smartphone and social media after you edit them in the THETA+ app. It comes in white, blue, pink, or beige for US$299.95.
Fujifilm X100V Compact Camera
For a compact yet full- featured camera, this one is easy to use for those just starting out but has advanced features like a hybrid viewfinder, X-Trans CMOS 4 sensor, and X-Processor 4. With a two-way tilting LCD, it can also come with the option of a weather-resistant housing. $1,800 body only.
Shimoda Expore 30 Camera Bag
Great for adventure photographers, the compact and durable Shimoda Explore 30 camera bag has an adjustable harness so the pack's weight doesn't put pressure on the wearer's shoulders, distributing it to the hips and front torso instead. A removable belt feature lets you convert from a mountain pack into a minimalist daily commuter or urban explorer. The adjustable torso height offers three size options allowing approximately three inches in vertical torso adjustment, comfortably fitting short or tall, male or female torso heights. Each shoulder strap features a fast access sleeve for items. Unfasten the belt and slide it out when you have lighter loads or city adventures. It accommodates Small, Medium DSLR and the new Medium Mirrorless and Large DSLR size Core Units; or double the configuration by stacking and shifting how the Units are placed. With a 30-litre capacity, it has a 13" laptop sleeve as well. Approx. $440
Epson FastFoto FF-680W Photo Scanner
For the photographer looking to bring new life to old photos from the pre-digital days, this scanner makes it easy to do so in big batches. Load tons of photos at once and it will scan each photo in about a second – really! You can also apply auto enhancements and colour restoration. Once digitized, work on further tweaking the pics with software like Adobe Photoshop. The scanner can accept all types and sizes of photos, including postcards, Polaroids, and panoramas. $800
SanDisk Extreme Pro Memory Card
Get the avid photographer om your list this high-capacity, rugged memory card that can withstand the elements and store tons and tons of photos, including large RAW photo files. With speeds of 170Mb/s, you can grab a 512GB card for about $208 for the serious photographer, or opt for 128GB for $53, which can still hold tons of photos and videos.
Western Digital G-Drive USB-C Drive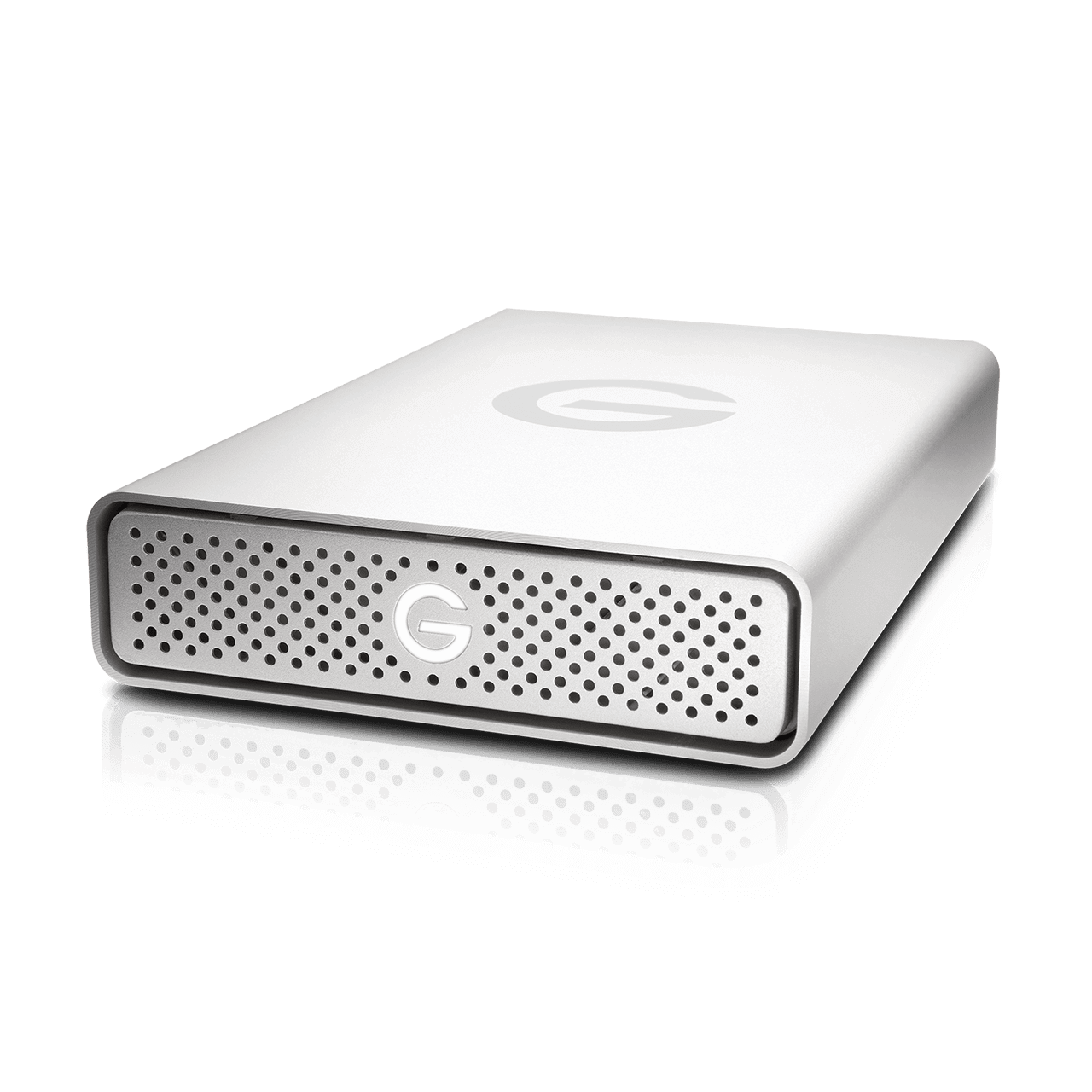 Photographers will love this SSD, which comes in 4TB, 6TB, 10TB, 14TB, or a massive 18TB capacities for $199 up to $727 and can hold pretty well every photo you have ever taken and want to store, in RAW format. It features USB-C technology and supports up to 45 watts of USB Power Delivery, so it can charge a compatible MacBook or MacBook Pro as well. (While it's formatted for Mac, it can also be reformatted for Windows.)
Peak Design Shell Rain Cover
In the summer of 2019, during a reunion barbecue with old friends, I set up a camera and tripod outside with photo props for everyone to take fun pics. Sadly, for part of the day, we were stuck in a downpour of rain. I had to grab a bag to tie around my camera to protect it from getting wet until the rain subsided. Now imagine a professional photographer shooting on the road, during adventure hikes and other scenarios where rain could happen at any time. Rather than put the gear away and miss the potentially winning shot, a rain cover can help protect your camera while you continue shooting in the rain. This cover, which comes in small, medium, or large sizes to accommodate different camera and lens combinations, is made of four-way stretch fabric and is seam-taped to resist rain, snow, dust, and abrasion. $45
Didn't find what you were looking for? Check back as this gift guide will be updated through to the end of 2020, and check out more gift suggestions in our other Holiday Gift Guides.