We're back with the WiFi HiFi holiday gift guides! Each week, we'll release a new themed gift guides, chocked-full of great tech gift ideas for different people on your list. This week, we're looking at great gifts for kids.
Rubik's Connected Cube
Using the same digital platform as the GoCube, the Rubik's Connected Cube is a 21st Century reimagining of the classic puzzle that allows players to compete with other "cubers" from around the world. It has sensors to track and measure activity, even when it's disconnected. An inertial measurement unit tracks the cube's position as well. Rubik's Connected is also a speed cube, with implemented mechanisms that enable it to be fast and smooth. It consumes low power via its rechargeable battery and connects through Bluetooth 5.0 to the GoCube app. The app provides a real-time display of the cube, analyzes movement, and enables fun interactive tutorials so anyone can learn and enjoy cubing. Various pre-packaged games and options are available to play with friends in person and online. US$59.95
Kano Build-Your-Own Windows PC
This is a great gift for a child who has shown an interest in STEM fields, or who you want to introduce to STEM activities. Built in partnership with Microsoft, this computer is an 11.6″ touch-enabled, Intel Celeron powered tablet/laptop that comes with a suite of creative and coding tools and loaded with Windows 10 in S mode. Out of the box, follow a step-by-step storybook to connect the parts, and watch LEDs on the printed circuit board light up as you explore the labeled components with a magnifying glass before attaching the transparent case back, and a full-sized keyboard cover. Learn how the computer works through an app that uses binary code, play coding-related games, and connect to the free online community. With 4GB memory, 64GB storage (upgradeable via microSD slot), and two USB ports, it has dual-band Wi-Fi and Bluetooth, one HDMI port, 3.5mm headphone jack, 3.5mm speaker level jack, and microphone input, keyboard, and cover. $400
Fitbit Ace 2 Activity Tracker
A great way to keep an eye not only on your child's activity levels but also sleep, this simple wristworn tracker can be connected to the parent app, allowing you to keep track of their daily steps and active minutes as well as when they get to sleep and wake up, and how restful their sleep is each night. Kids, meanwhile, can keep an eye on stats from the watchface, or download the app to their own mobile devices, with parent permission. It's simple, totally waterproof, and boasts a battery that you'll only need to charge once a week or so with 24/7 wear. $100
Nintendo Switch
There's no kid on the planet who likes gaming who doesn't have one of these on their wish list if they don't already own one. The compact gaming device can be played on the go using the attached controllers or plug it into the base and a TV to enjoy big screen gaming. It's easy to bring to a friend's house, the cottage, or on vacation and play anywhere. And there are tons of great games they can purchase for the device, from franchises like Super Mario titles to Animal Crossing, Legend of Zelda, Pokemon, and more. If you know a kid who's already getting one of these for Christmas, consider a cool zippered case to protect the unit and hold game cartridges on the go or some game titles. There are various bundles available as well at different retailers that will throw in additional accessories, games, or limited-edition styling for a discounted fee. The base unit, however, will run you about $400
Amazon Fire Tablet HD 8 Kids Edition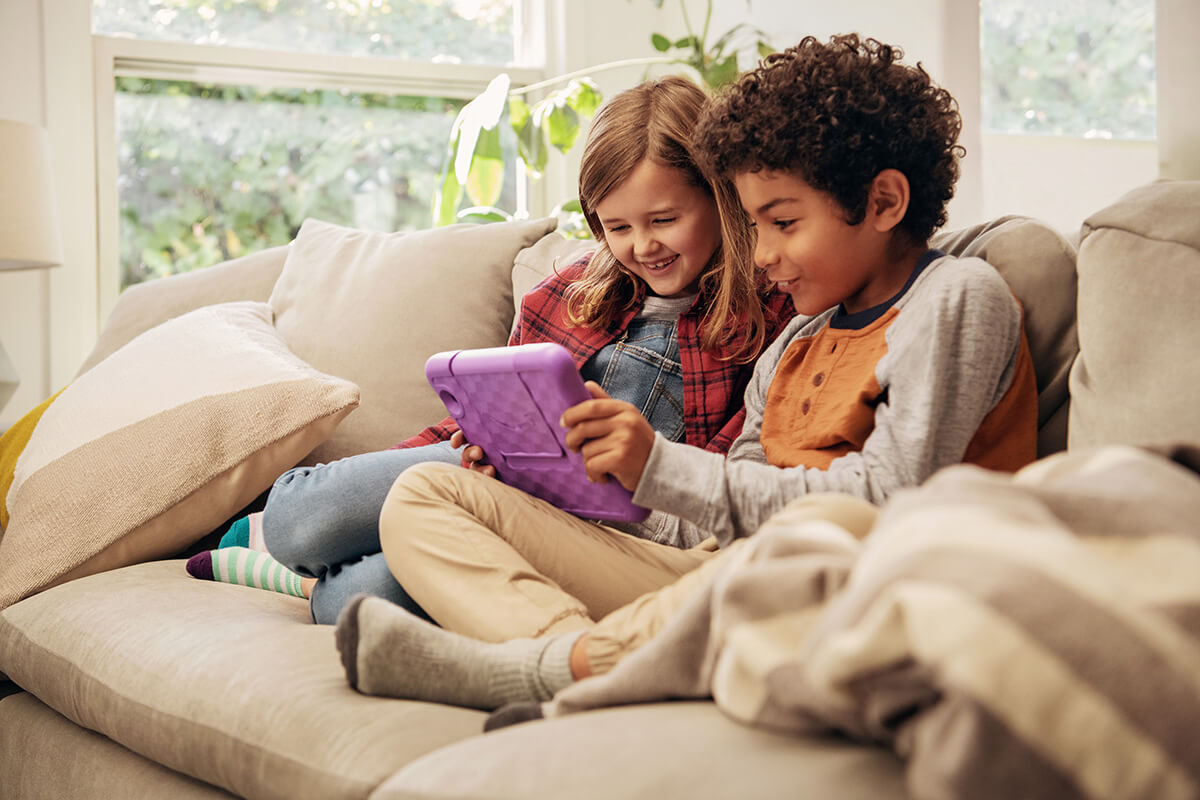 Ideal for toddlers or younger kids up to about the age of 6, this tablet is ideal for permitting screen time while also being able to control what they access. It comes with a one-year subscription to Amazon Kids+ that affords access to specially curated content for young kids, from gaming and educational apps to videos and more. If you want to permit access to other apps or web surfing, you can do so as well. But there are very detailed parental control. It comes in a rugged bumper case in blue, pink, or purple along with a two-year worry-free guarantee: if it breaks at all within those first two years, Amazon will replace it, no questions asked. It's usually about $180 but wait for sale days, like Black Friday, and chances are you can snag one for much less.
Amazon Echo Dot With Clock
Older kids will love this smart speaker in their rooms they can use as an alarm clock, for background music while doing homework, checking the weather before they get ready in the morning, checking their calendar for the day, including any sports appointments or assignment due dates, and more. This new version employs a spherical shape with a fabric finish and has a 1.6″ front-firing speaker along with LED display that shows the time, temperature, timers, and alarms. It has a tap-to-snooze feature as well for those mornings when they just can't bring themselves to get out of bed and need more or dad to come pull the sheets off and turn on the lights to coax them out. $80.
Fujifilm Instax Square SQ1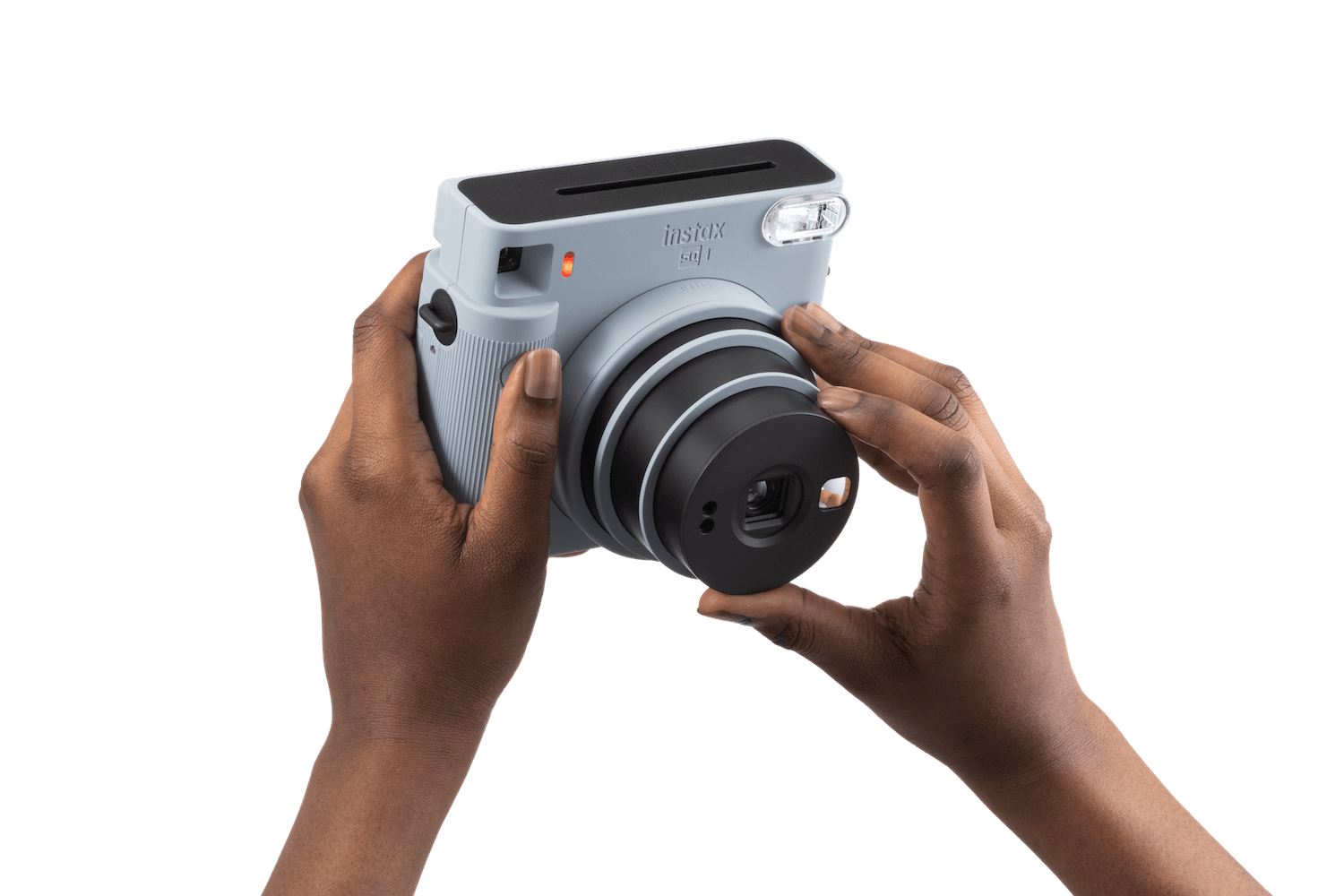 The latest addition to Fuji's growing line-up of analog instant cameras is this one that produces square photos that are 1.5 times larger than those that come from Instax Mini cameras and are perfectly for displaying on an agenda, day planner, school locker, phone case, or other spot. With the automatic exposure function, the camera will sense the level of ambient light when the shutter button is pressed and optimize the shutter speed and flash output according to lighting conditions. One-touch selfie mode and the built-in selfie mirror, kids can get selfies and other close-up shots. Just set the best focus and exposure by rotating the lens from "On" to "Selfie" mode. It comes in Terracotta Orange, Glacier Blue, and Chalk White for $160. Don't forget some film to go with it so they can start snapping print-worthy pics with their besties right away: instant film comes in Rainbow and Monochrome in 10-sheet packs for $15 for a pack of the Rainbow film and $16 for a pack of monochrome.
Simply Smart Home Mickey Mouse-Themed PhotoShare Frame
Digital photo frames are making a resurgence, and these cool ones mark a collaboration between Simply Smart Home and Disney. Using PhotoShare technology, which allows you to add photos simply by sending them to a unique frame ID or e-mail address, friends and family can share photos remotely to frames so there's always a fun and exciting new rotation of images that kids can sit and watch. The frame itself is made of wood and features the iconic Disney Mickey Mouse silhouette engraved in four styles – Classic, Deco, Modern and Celebration. It comes in either 8 or 10.1″ sizes. In addition to uploading tons of photos in a variety of ways, you can also customize them using decorative borders and fun character cameos, including Mickey Mouse, Minnie Mouse, Donald Duck, Daisy, Pluto. and Goofy. The borders and characters update seasonally so young kids will never get bored and guests will always have something fun and new to look at when they visit. In addition to using the frame ID and/or e-mail, photos can also be uploaded via social media or a photo management account, using Wi-Fi and the companion app. It's only available in limited release right now with plans for wider available in Spring 2021. So if you can't get your hands on one yet, no worries, just keep this on the wish list for the holiday season 2021. US$180 for the 8″ model and US$200 for the 10.1″.
Just Dance 2021
You can grab this video game for just about any of the most popular consoles, including Xbox, PlayStation, and Nintendo Switch. It's a great way to promote physical activity at home as kids can dance along with their favourite pop and classic hits, gaining points and unlocking new features as a sensor picks up their mimicking of the on-screen moves. $60
Jimu Robot AstroBot: Cosmo Kit
Kids who love LEGO will enjoy this robotic kit that combines the concept of building with modern STEM learning. Complete with 387 pieces that include not only basic parts but also connectors and fasteners, servo motors, LED lights, control box, USB charger, sensor, and Bluetooth speaker, this kit can be used to create a custom robot. Once built, kids can then learn to code so that Jimu will be able to execute various commands, including moving in a specific direction, navigating obstacles, and even carrying objects. Ideal for kids aged 8-12, it requires the use of a compatible iOS or Android smartphone or tablet.
GOTRAX Hoverboard
Kids aged 6+ will love the idea of having their own hoverboard, providing a fun, new way to explore the outdoors alongside a bicycle and scooter. This one comes with LED 6.5″ wheels and a lithium-ion battery that allows it to go about 5-10km per hour. Parents will love the self-balancing mode that keeps it level with the ground at all times so it's easier to ride for beginners. Able to accommodate riders up to 220 lbs., parents and other adults can give it a try, too.
Didn't find what you were looking for? Check back as this gift guide will be updated through to the end of 2020, and check out more gift suggestions in our other Holiday Gift Guides.