Teens and tweens are a difficult bunch to buy for: they tend to be picky. If you want to get something the teen on your list will actually use beyond just a gift card, tech is always a safe route to go. And we have rounded up some great tech items teens and tweens will love.
Urbanista Austin True Wireless Earbuds
A nice secondary pair of true wireless earbuds to have if they already own a pair of AirPods or higher end 'phones are the Urbanista Austins. At just $49, they won't break the bank and come in cool colour options like Lavender Purple and Lake Green that teens and tweens will love. It's the perfect first pair of earbuds for a child who hasn't gotten their first job yet or is saving up for something more expensive. You aren't sacrificing on specs here, though: they'll get dual mics, touch controls, voice assistance support, water-resistant design, USB-C charging, and five hours of playtime, up to 20 total with the included charging case.
CLCKR MagSafe Stand & Grip
If they are lucky enough to own an iPhone 12 or up, this is the accessory to get for it. It functions as both a stand for watching or recording videos and more hands-free as well as a grip for securing while they walk or get the urge to snap a selfie which, let's face it, is probably pretty often. With a strong 3,500G magnet, this piece isn't going anywhere until you need to slide it out of the way to recharge. It attaches to the phone directly or, if they still want to keep the device protected, it can attach to MagSafe compatible phone cases as well. Oh yah, and the antimicrobial protection is an appreciated bonus. Grab one for $40.
JBL Go 3 Portable Bluetooth Speaker
It doesn't get much cuter than this adorable little keychain Bluetooth speaker that they can use when they want to share audio with friends, listen to tunes quietly in the dorm or their room. It offers up to five hours of playtime per charge, perfect for a beach day. Speaking of which, it's also water- and dust-proof thanks to the IP67 rating. With tons of cool colours to choose from, it's a great stocking stuffer. $70
JBL PartyBox On-The-Go
Consider this a modern day boombox. While teen and tweens might look at you funny when you say that word, not having a clue what a boombox is, they will understand the concept behind the JBL PartyBox On-The-Go. It's a portable sound system that can play tunes wirelessly via Bluetooth connection, with adjustable bass, treble, and echo for the right vocal effect while they sing along using the included mic. With IPX4 splashproof protection, they can use it for pool parties with friends, on the beach, or even in the backyard. Sleepover time? This is the perfect basement accessory for teens to use to keep the parents up late while they are partying the night away with friends. $450.
Marshall Minor III True Wireless Earbuds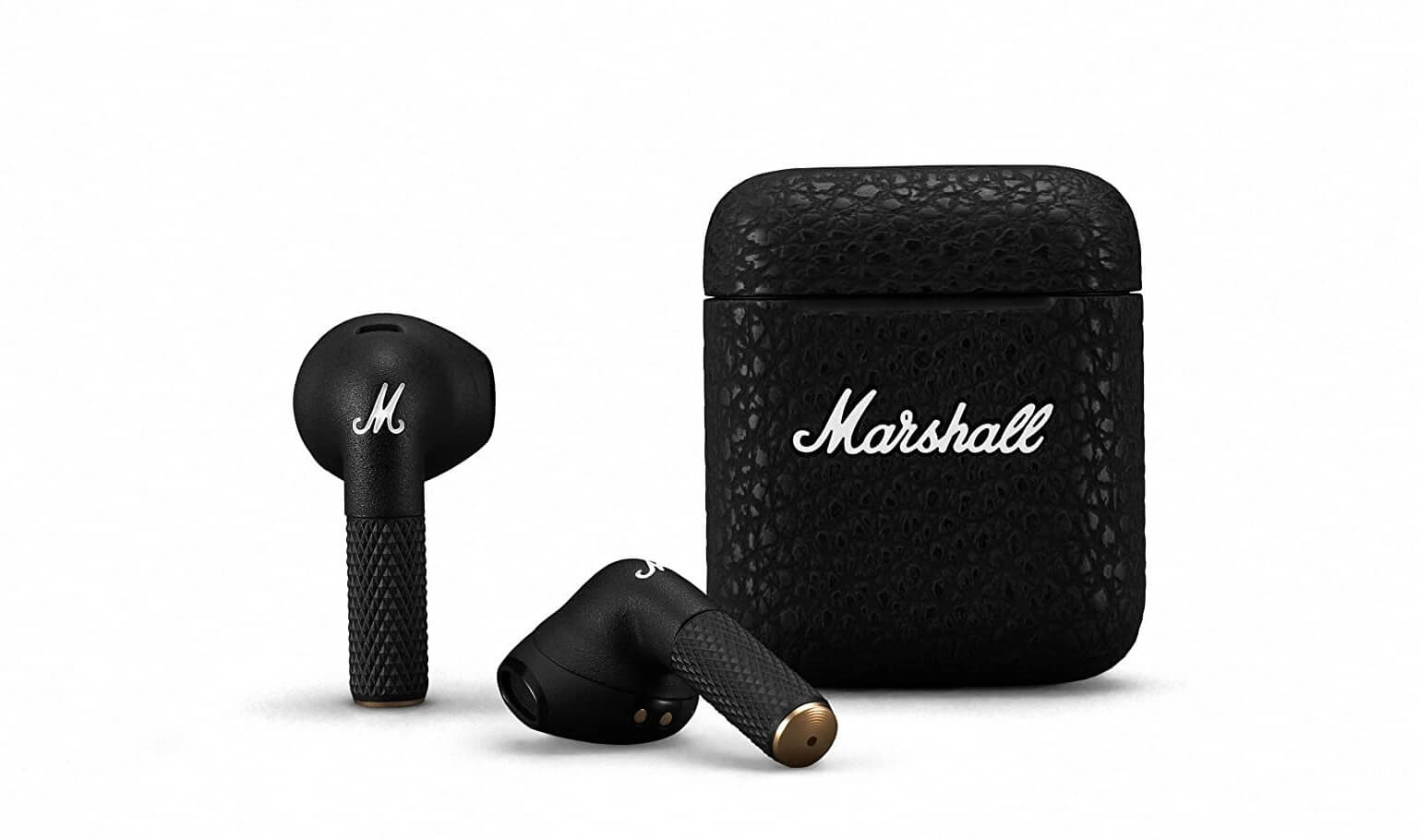 For teens with more discerning ears and who love retro styling, the Marshall Minor III will be a gift that brings joy. Finished in classic black with the iconic Marshall logo on the front of the equally stylish charging case, they'll get an impressive total 25 hours of playtime along with Marshall's signature sound. Thanks to Bluetooth 5.2, they can also be reassured they'll have a strong connection to their device, whether it's a smartphone, tablet, computer, or other mobile device. The 12mm custom-tuned drivers deliver loud and crisp sound whether they'll listening to a podcast, lecture, or a favourite streaming playlist, or on a call. The touch controls on the buds make operation a breeze. At $179, they are reasonably priced for a pair of high-end headphones.
Kindle Scribe eReader
The Kindle Scribe isn't your typical eReader: it allows for both reading and writing experiences with a feel like real paper. It comes with a 10.2-inch 300ppi display, adjustable front light, and the ability to add handwritten sticky notes to pages, perfect for when they're working on a book report. They might also want to use it for journal entries or writing down lyrics for that song they have been working on. It comes in Tungsten and 16, 32, or 64GB capacities, and with a battery-free Basic Pen. If you think they'll be jotting down a ton of notes, upgrade them to the Premium Pen that includes an eraser and customizable shortcut buttons, which is sold separately. Pricing starts at $429.
Amazon Fire Cube TV
A good option for teens who are attending college or university and living on their own or in a dorm, the Amazon Fire Cube TV will be their portal into the world of streaming TV. The third-generation model of the device, which sells for just $190, has an octa-core2 GHz processor that Amazon says makes it 20% more powerful than the previous-gen model. Control it hands-free via Alexa, and enjoy support for 4K Ultra HD, Dolby Vision, HDR, and immersive Dolby Atmos audio (if they're lucky enough to have AV gear that provides it as well). There's an HDMI port, Wi-Fi 6e, and super resolution upscaling as well. If they have a compatible Fire TV, consider getting them the Alexa Voice Remote Pro with it as well, which is $45.
Apple AirPods Pro True Wireless Earbuds
Surprise them with the second-gen edition of these wireless earbuds, which includes the new H2 chip, upgrades to active noise cancellation and transparency mode, and a more immersive spatial audio experience that includes dynamic head tracking when listening to music or watching movies and TV shows from an iPhone, iPad, Mac, or Apple TV. Touch control is now available for media playback and volume adjustments directly from the stem: swipe up or down to increase or decrease, press to change the song, answer a call, and more, or say "Hey Siri" to make hands-free requests.
There's also longer battery life at up to six hours per charge with ANC on, and up to 30 hours total with the new sweat- and water-resistant charging case that comes with a lanyard loop, representing six more hours than with the first-gen model. Go the extra mile and personalize the charging case (for free!) with their Memoji, including custom-posed Memoji, Animoji, and a curated list of stickers. To begin engraving, create and upload a Memoji in the Apple Store app. Get a pair for $329 and it comes with six months of Apple Music access.
Samsung Galaxy Buds2 Pro True Wireless Earbuds
If they own a Samsung Galaxy phone and firmly sit in the Android camp, get them a pair of these earbuds. They are 15% smaller than the previous gen version and offer a more secure fit, great for kids who might want to wear them while playing sports or exercising at the gym. They offer hi-fi 24-bit audio, high dynamic range, and active noise cancellation (ANC). Auto Switch technology makes it easy to connect to a Galaxy device with the touch of a button and Samsung's codec allows for music transfer without pausing. The coaxial two-way speaker, meanwhile, helps make sounds richer. The Galaxy Buds2 Pro are available for $290 and come in Graphite, White, and Bora Purple.
House of Marley REWIND USB-C-to-Lightning Cable
While Apple will eventually be moving to USB-C charging, for now, and if they plan to maintain an existing Apple iPhone model for some time, they'll still need a Lightning cable. And you can never have too many. The House of Marley braided cables, which I reviewed earlier this year, are wonderfully durable and lovely in design, made of sustainable materials including FSC walnut sources from responsibly managed forests and REWIND fabric woven with 99% post-consumer recycled GRS certified material. MFI-certified to work with Apple devices, the 1.5-metre length option is perfect and sells for $60, though if they'll need something with more slack, to use in a hotel room, for example, or a space that's far from an available power outlet, consider the longer three-metre one. There are other cable types in the line as well that sell for $40 ea. These are built to last: no matter how many times they stuff them in and take them out of a backpack, leave them in the car, or use them while out and about, they can take a beating. The cable management strap, made from upcycled REGRIND silicone and recycled aluminum, is a super handy addition to the set-up.
Uber One Subscription
Instead of a traditional gift card or subscription box, consider an Uber One subscription, which is great for students. For $100/yr. (or monthly at $10/mth.), they can get discounts on rides (to safely get home after they have been out on a night of drinking) as well as food and grocery delivery. With eligible deliveries, they will also receive $5 in Uber Cash if it doesn't arrive by the Latest Arrival estimate. There are no delivery fees, they'll get 5% off eligible orders, and 5% off rides. You'll need to have their account information to sign them up or set them up with an Uber gift card they can use towards Uber One. It's a great peace-of-mind gift that's ideal for college and university students living away from home.
Samsung Galaxy Book 2 360 2-in-1 Laptop
Help them stay productive with the Samsung Galaxy Book 2 360, a 2-in-1 laptop/tablet they can easily use at home and on the go. With a generous battery life and a universal fast charger that will provide a charge up to 40% in just half an hour, they can keep going all day. It boasts the 13th Gen Intel Evo-certified processor, Windows 11, and Samsung Knox for security. It's easy to unlock with a fingerprint, perfect for when they pop into a lecture with seconds to spare for notetaking. Equipped with a 13.3-inch touchscreen, go all out with the optional S Pen as well. It starts at $1,350.
Project Automat A1 Turntable
Yes, the younger generation is getting into vinyl these days, appreciating the retro look and feel, and the stellar sound quality. A great first turntable for young ones, the Automat A1 features a built-in phono preamp which makes it incredibly versatile, allowing direct connection to either an amplifier or active speaker set. In typical Pro-Ject fashion, the motor is electronically controlled to maintain the highest level of stability and accuracy. With the push of a button, listeners can switch between 33 and 45 RPM. The A1 features an 8.3" ultra-light-mass aluminum tonearm. Together with the Ortofon OM10 cartridge. $550
Joby Spin Bluetooth Electronic Head And Joby Swing Bluetooth Electronic Slider
Perfect for podcasting and video blogging teens and teens, the Joby Spin Bluetooth electronic head provides 360° motion control for videos, moving timelapses, and panoramic stills, and the Joby Swing, a Bluetooth electronic slider for linear motion and unique videos like moving timelapses. The Joby Spin (US$90) provides 360° motion control from a smartphone via the dedicated Joby Motion app for iOS or Android. This allows you to create smooth videos, moving timelapses, and panoramic stills. The pocket-sized device comes bundled with the GripTight PRO phone mount when you opt for the Spin Phone Mount Kit. Or pair the Spin with a GorillaPod or Joby support. Creators have the option of pairing two Spin units together with the Pan Tilt Bracket to create dual axis timelapses, B-roll, and video shots. The ability to pan and tilt simultaneously further upgrades output, allowing for landscape videos and astrovideography at the press of a button.
Meanwhile, the Joby Swing (US$130) is a Bluetooth electronic slider that works with Apple and Android phones via a dedicated Joby Motion app. Using it, content creators can produce moving timelapse and other unique types of videos. Weighing just 0.63 lbs. with a payload of up to 1.3 lbs., the Swing is designed to be travel-friendly. It pairs nicely with the BallHead 1K and GripTight One phone mount, which is available kitted with the Swing Phone Mount Kit if desired, which contains the BallHead 1K, GripTight ONE phone mount, and GorillaPod 3K Stand. The Swing provides 15 inches of travel distance and mounts via ¼"-20 on GorillaPod or RangePod supports.
Philips Sonicare Power Flosser
Good hygiene is important, especially at a young age. Help them up their dental game with a cordless power flosser that will get the icky bits out from between their teeth before they begin brushing. For kids who often forget to floss, this is a simple and high-tech way to add flossing to their nightly routine. The Quad Stream technology ensures maximum coverage and is said to remove up to 99.9% of plaque in treated areas. As long as it's done right, using this power flosser is more effective than manually flossing. It'll save you tons of dough at the next dental visit when the teen/tween comes home cavity-free. The cordless model is $100.
Kensington G1000P USB-C Mini Dock
Perfect for the desk in their room, this mini dock is certified with Google's Works With Chromebook program and serves as a plug-and-play solution for connecting devices to the computer. (It works with Windows and Mac computers as well.) The compact G1000P supports one 4K @ 60Hz video output, two USB-A 3.2 Gen1 5Gbps ports, one USB-C 3.2 port designed for 85W power pass-through only, and a Gigabit Ethernet port. The sleek, portable docking station eliminates the need for adapters and dongles and is easily carried in a backpack or carrying case.
Apple iPad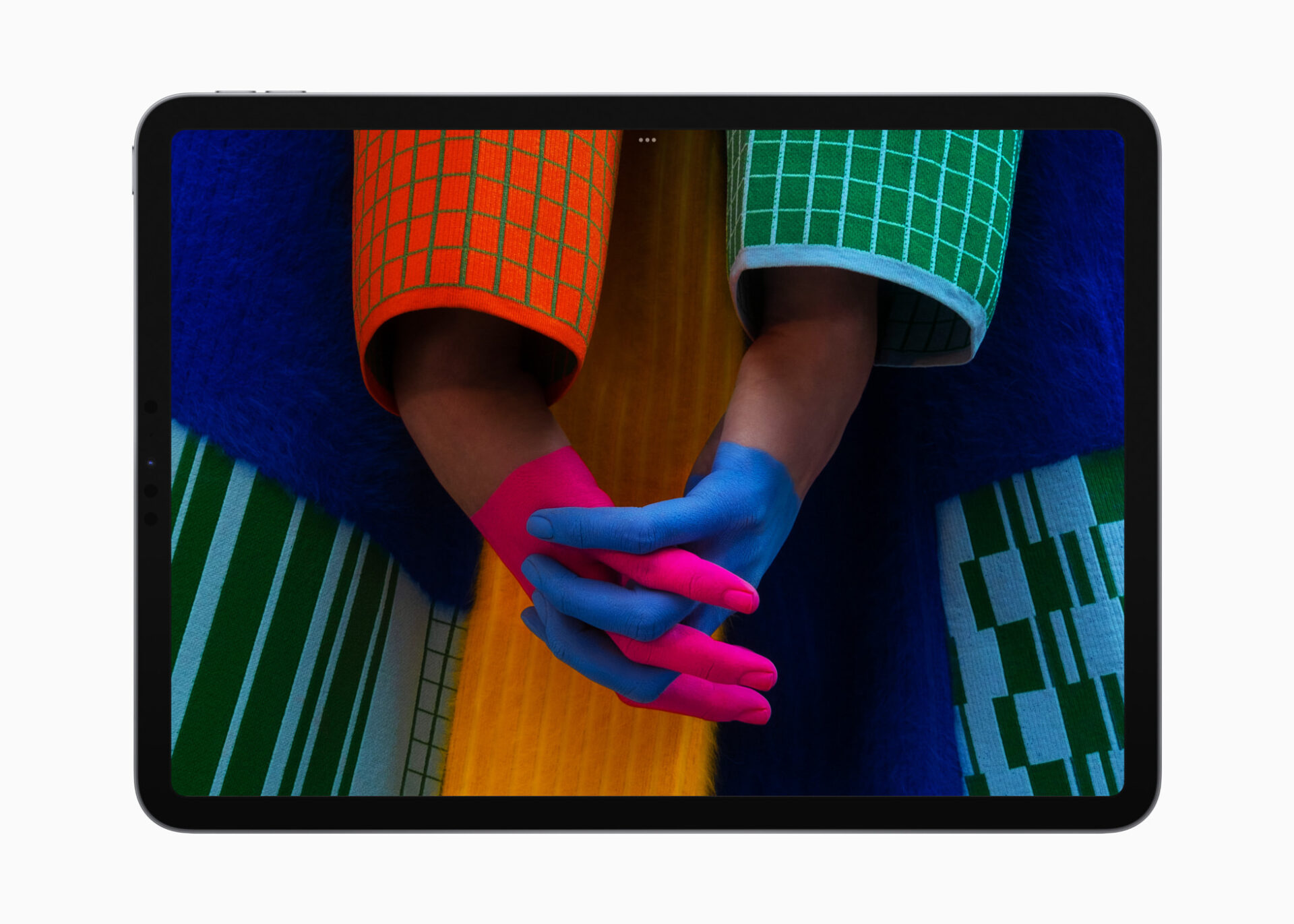 The latest Apple iPad is perfect for students. It boasts a 10.9-inch Liquid Retina display, A14 Bionic chip, advanced cameras, fast wireless connectivity, USB-C, support for the new Magic Keyboard Folio, and more. They'll get fast performance and greater power efficiency while still providing all-day battery life. Updated cameras include an ultra-wide 12MP front camera located along the landscape edge and an updated 12MP back camera. A USB-C port supports a range of accessories, while Wi-Fi 6 brings faster connections, and cellular models feature fast 5G for staying connected on the go. Touch ID moves to the top button of iPad, making it seamless to unlock, log in to apps, or use Apple Pay. Designed specifically for the new iPad, the new Magic Keyboard Folio features a click-anywhere trackpad, and a versatile two-piece design. With iPadOS 16 and support for Apple Pencil (1st generation). It comes in new colours as well, including blue, pink, yellow, and silver. Pricing starts at $599 for the Wi-Fi model and $799 for the Wi-Fi + Cellular model, and it comes in 64GB and 256GB configurations. The iPad is compatible with the Apple Pencil (1st-gen) but a new USB-C to Apple Pencil adapter is required, which existing Apple Pencil owners can buy for $10. The Pencil itself is $129 and the adapter now comes in the box. The new Magic Keyboard Folio, designed specifically for this new iPad, is $329 and comes in white. Go ahead and grab a deserving teen the whole shebang.
Netflix Basic With Ads Subscription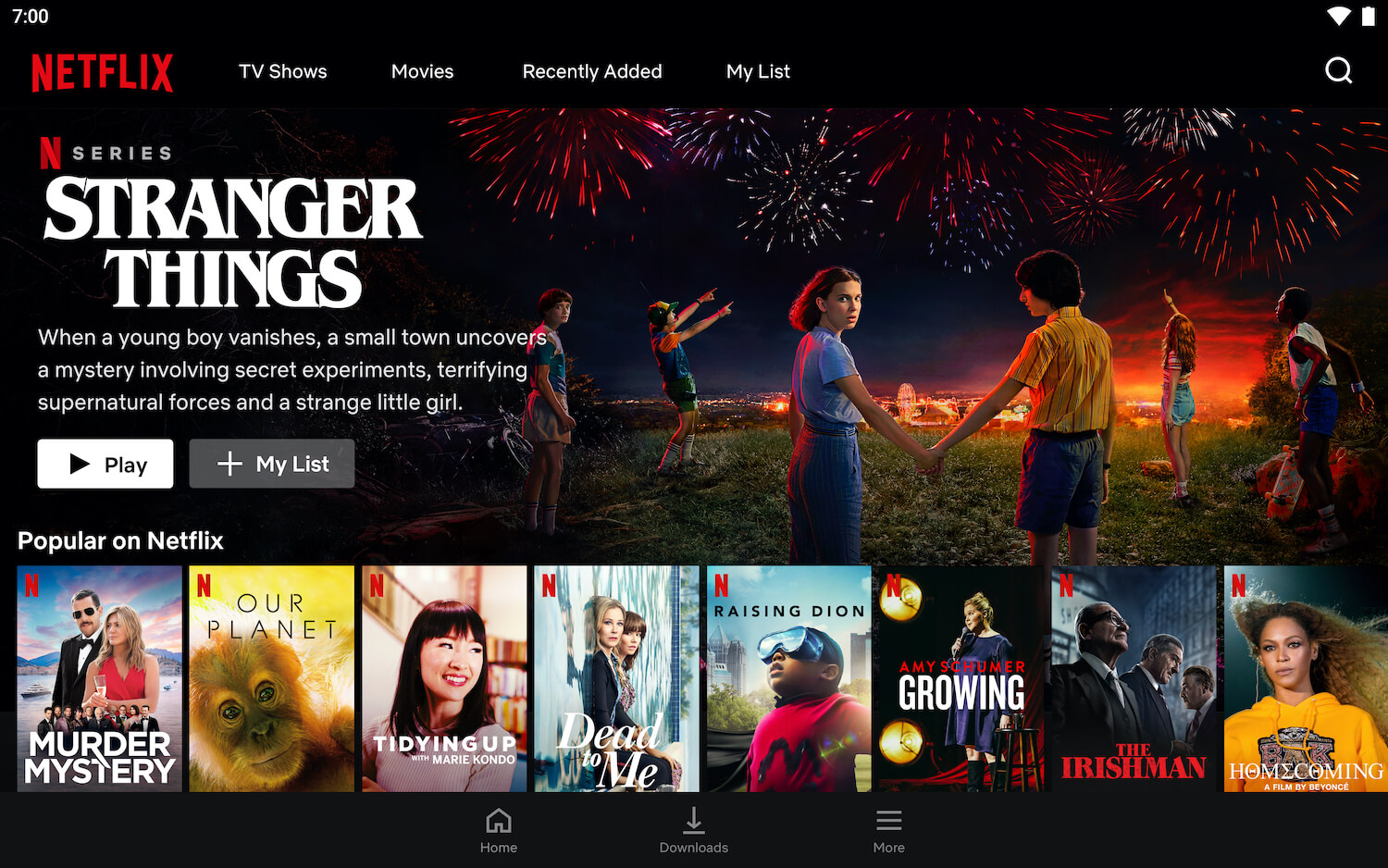 The newest offering from Netflix, the Netflix Basic with Ads subscription is great for a teen who has their first job and will be able to continue paying for this once your gift year is over. Get access to almost all the content in Netflix's library for $6/mo. or $72/yr. They'll have to endure 15-30-second commercial breaks about 4-5 times per hour, which is still a fraction of what you had to sit through as a kid before the dawn of streaming TV and PVRs. Quality is 720p HD and while some content will be missing due to licensing, chances are it may be added over time. And they should have access to all Netflix originals. There are no downloads for offline viewing, however, but it's a small price to pay to be able to watch Cobra Kai, Stranger Things, The Watcher, and other top shows.
Tribit AquaFase Bluetooth Shower Speaker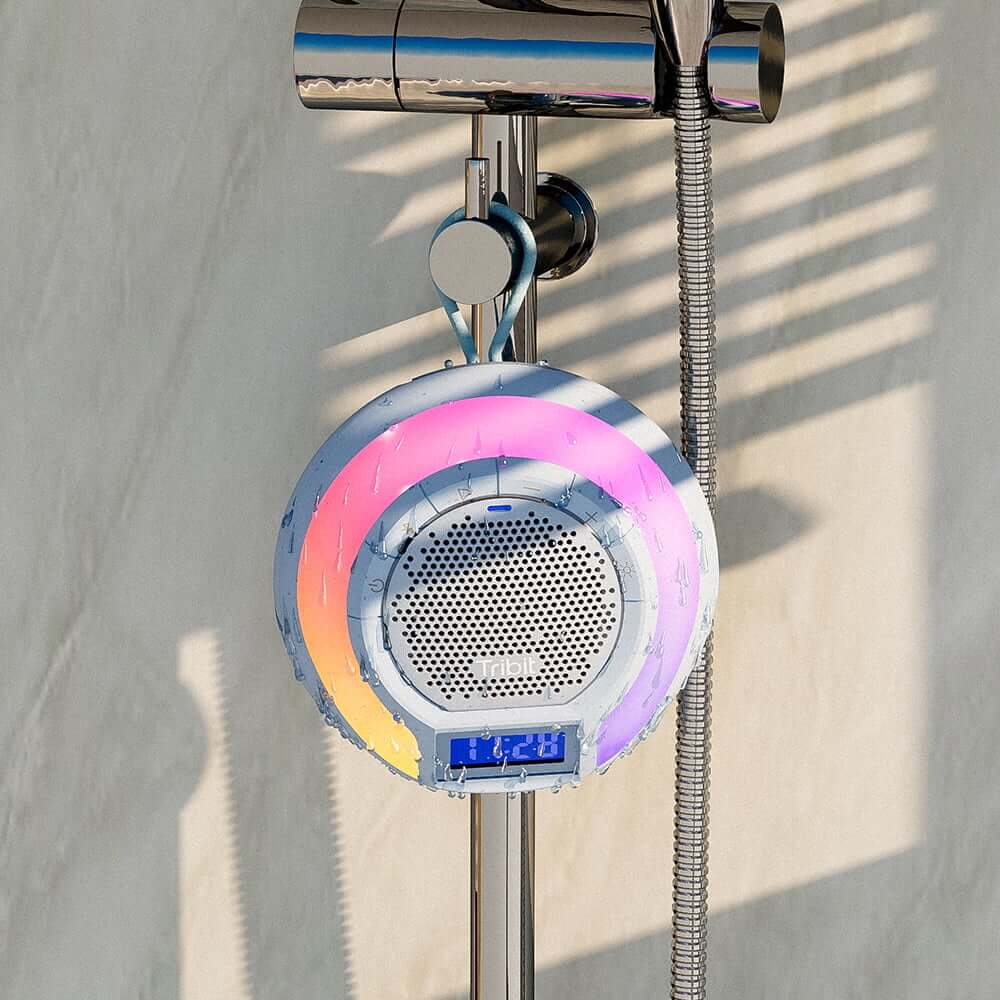 Who doesn't love to sing in the shower? Chances are your teen and tween might belt out some Tay Tay or B2S every now and then, and you can help them with an accompanying back track via this dedicated shower speaker. It is, as expected, IPX7 rated for water-resistance so getting it wet is not a problem. Featuring Bluetooth 5.3, it can be paired to a second speaker as well should they be looking to set up a whole acoustic studio in the bathroom. With an 18-hour battery life, it will last for months' worth of showers. You can use the companion Tribit app to update the speaker's software, customize sound preferences, and even control the lights on the speaker to create a full-on shower vibe. Attach it anywhere in the shower (or elsewhere, like by the pool) using the woven attachment loop) and make sure you don't waste water or be late for school using the front time display. US$40
Nikon Z 30 Camera
Most kids view their smartphones as their cameras, but you can introduce them to better photography for their vlogging and other web content with a dedicated camera like the Nikon Z 30. It's designed specifically for creators with a front-facing screen and autofocus. With red REC lamp confirms a recording is in session and the focus will automatically reposition when something is held up for the camera (unboxing video, anyone?) There's a built-in stereo mic as well to provide crystal clear audio. As they improve their skills, they can look into saving up for a different Nikkor Z series lens, including close-up macro lenses and primes. It can record for up to 125 minutes and can be plugged into the wall or a powerbank with an optional USB-C cable. A feature they'll love: snap a selfie at any time while recording video. It starts at $880 for the body only. Serious content creators will be loving it and it'll be worth every penny as they work to become the next TikTok or YouTube sensation.
Nintendo Switch
If there's a teen or tween who doesn't already own a Nintendo Switch, they probably have been dying to get one. Surprise them with one under the tree, along with a few cool games like Nintendo Switch Sports (at least they'll get some physical activity while playing!), Mario Kart Deluxe – Booster Course Pass, and Splatoon 3. They can use the gaming system to play both at home when docked to the TV or on the go; or even bring it over to a buddy's house, up to the cottage, on vacation, and for road trips. $400 for the console with games ranging in price.
Fujifilm Instax Square Link Smartphone Printer
A fun accessory to take to school or parties with friends, the Fujifilm Instax Square Link creates prints that are 1.5 times larger than the ones you'd get with the existing Instax Mini line-up at 3.39 x 2.83-inches. It also boasts new features like augmented reality (AR) print and Instax Connect. With the AR feature, you can add elements to the photo that can be viewed on a smartphone, including special effects, text, images, background colours, doodles, and animations. This appears via a QR code printed on the photo that unlocks the augmented reality content once scanned by the phone. Choose from a frame templates, decorative digital stickers, and print mode options using the Instax Square Link app. Choose Instax-Rich Mode for deep, enhanced colours or Instax-Natural Mode for more a classic look. The images can also be enhanced with artistic filters, adjusted brightness, contrast, and saturation. Combine up to nine smartphone images on a single Instax print via the collage feature of the app. Using the new Instax Connect feature, share Instax images digitally by selecting an image on the phone, adding text and/or effects, and sending it to any connected device, like another smartphone or tablet. The recipient can add their own text and send back a response, directly on the image. Others who are also Square Link users can also print a copy of that photo, with or without the text included. Get a print in about 12 seconds and print about 100 images per charge via Bluetooth. All images fully develop in about 90 seconds. Available in Ash White or Midnight Green, it's $180.