I have had Huawei's new flagship Huawei GT 2 Pro glued to my wrist for the past few weeks. It recently arrived in Canada along with other new watches, earbuds, and home router priced for every budget. 
According to the Huawei Canada Consumer Business Group, Globally, Huawei is the second largest player in smartphones and smartwatches, third in tablets, and first in IoT. The new Huawei Watch GT 2 Pro  ($399), Huawei FreeBuds3i  ($169) , Huawei Watch Fit ($169), Huawei FreeBuds Pro ($269), and Huawei WiFi AX3 ($199), are all in Canadian stores now.
"This launch marks another milestone for Huawei Canada as we now offer all six of our key product categories to Canadian consumers: smartphones, tablets, wearables, audio, PC, and now IoT," says Radek Krasny, Director of Marketing, Huawei Canada Consumer Business Group.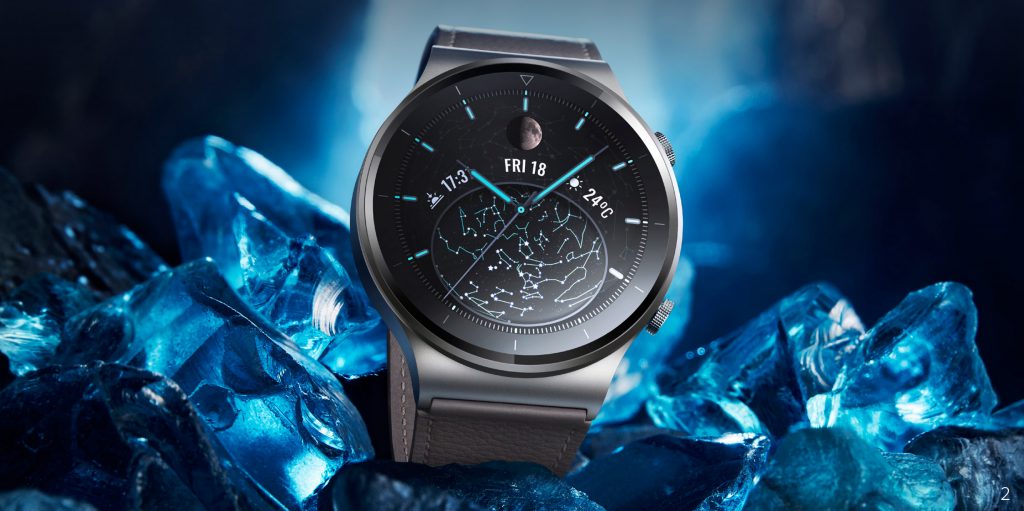 I have used various Huawei products over the past few years, each with incremental improvements. With a serious design refresh, a plethora of activity monitoring, and some cool functions, the GT 2 Pro finally escapes mediocrity as a worthy contender.
Pros: 
Excels in accurately monitoring more than 100 workouts with voice instructions and helpful hints
Warns against inclement weather
Backtracks your GPS return route without connected phone
Fires your phone camera shutter and timer
Finds your phone and one-taps personal pics on its screen.
Cons:
Does not run third party apps
Does not have ECG
No plans for Huawei's Celia voice command or Pay in Canada
The GT 2 Pro works seamlessly with new and older Huawei smartphones, but you can also sync one to any Android phone without being able to enjoy some optional features, as well as to iOS phones, though you, again, won't get to make use of tons of features.
Huawei Watch GT 2 Pro has unique features and premier materials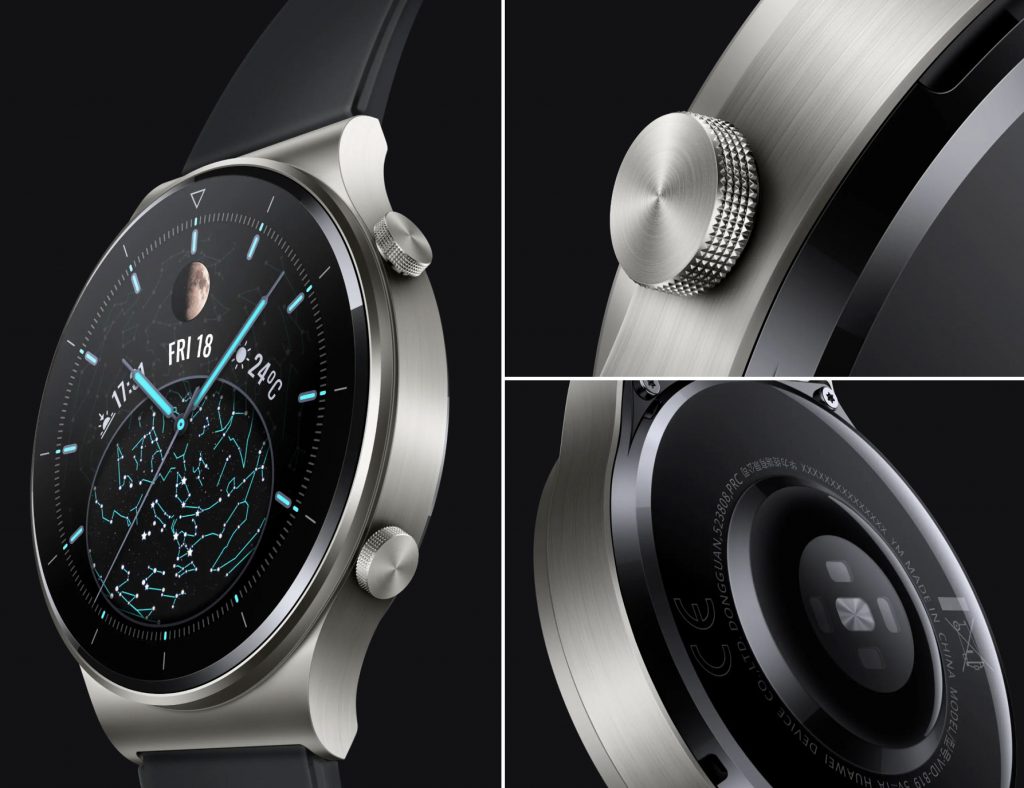 The Huawei Watch GT 2 Pro ($399) might seem pricey at first glance but you appreciate its value before you even turn it on. It combines scratch resistant sapphire front glass with a rating of 9 on the Mohs Hardness Scale, harder than any material that will likely scratch it, like gravel and sand. The glass is surrounded by the narrowest of bezels, part of the lustre finish titanium body with smooth lines featuring lightness and strength.  The sculptured ceramic has gone through a 1500 °C process and polished with a diamond cutter, sealing and protecting the rear sensors. This means less frequent and much easier cleaning.
It has two push select/back buttons and the 1.39″ AMOLED 454 x 454 HD touchscreen, which lets you navigate menus by tapping and flicking in four directions.  
Like its previous sibling, the GT 2 Pro features a two-week battery life running these activities: 24/7 heart rate monitoring, Scientific Sleep Monitoring switched on at nights; average weekly workout of 90 minutes (with GPS location enabled) per charge; notifications on (receiving 50 texts and setting three alarms every day; screen wake up for 200 times every day; 30 minutes music playback every week. It will run for a whole month on one charge as a plain timepiece in sedentary mode.
Although the GT 2 Pro is a smartwatch, it does not run third-party apps, focusing instead on its own apps and functions like detailed monitoring of more than 100 activities with voice progress updates and lots of improvement suggestions when synchronized with the Huawei parent Health app. It controls your watch settings, keeps your workout sessions with additional details, suggestions and more.
What does it monitor?
The GT 2 Pro improves on its heart rate tracking technique, now called Huawei TruSeen 4.0+ with more accurate and responsive readings combined with AI smart heart rate algorithms. It alerts you if your heart deviates between preset lowest and highest readings and also uses less power consumption for continuous 24/7 monitoring. The 6-in-1 LED lens converges light, allowing it to penetrate through most skin tones for improved accuracy. A faster response helps me instantly monitor my heart beat changes when slowing down or speeding up my workouts.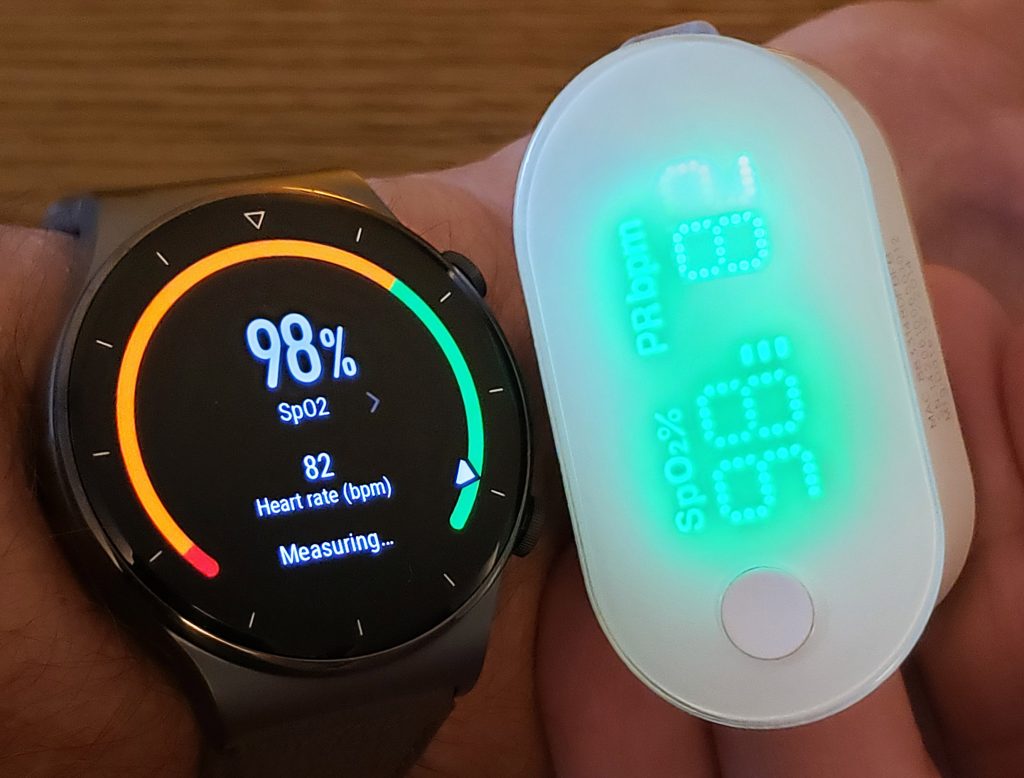 SpO2 (oxygen) monitoring is still slow in terms of providing on demand measurements compared to competitors, but is consistent within one percentage point when compared with my trusty iHealth finger oximeter.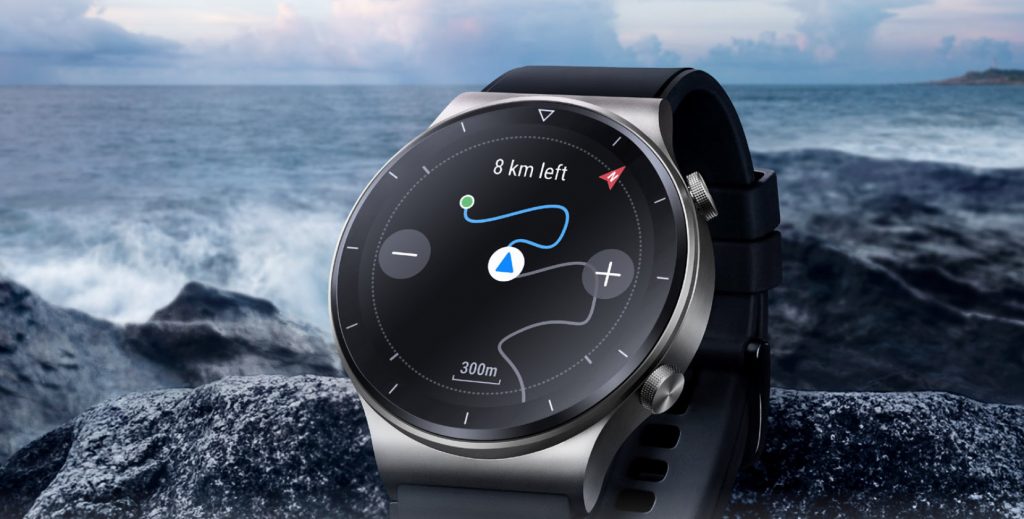 The built-in GPS shows your route onscreen with lots of details, right down to showing when you switch over to the sidewalk during a walk. It's literally a lifesaver with the new GPS Route Back which can play your route backward if you lose your way in the wild. This, without even having your smartwatch with you.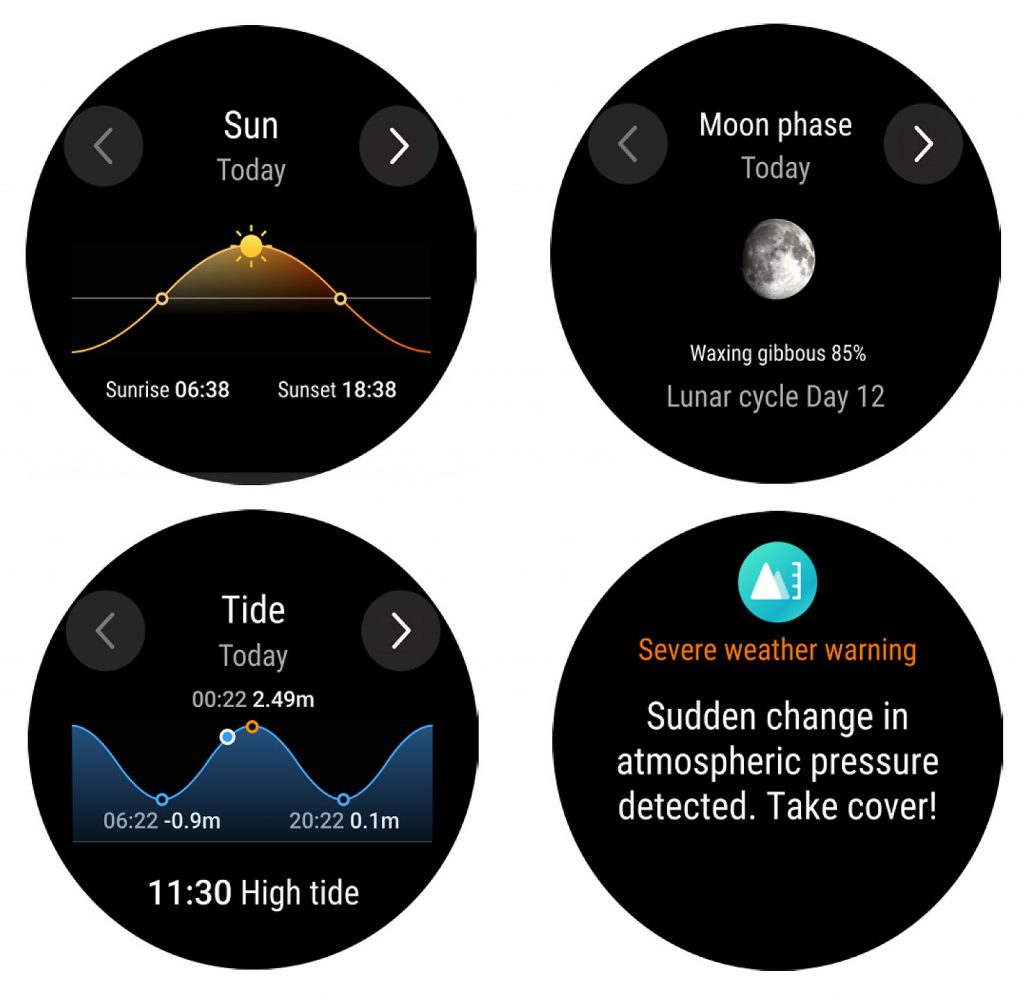 The barometric altimeter will warn you about severe weather alerts, if there is a sudden change in air pressure, even if your phone is offline. But when online, your phone sends important graphic display information on the watch like sunrise and sunset. moonrise, and moonset, moon phases and tide time. You can also check local weather briefs when your phone is connected.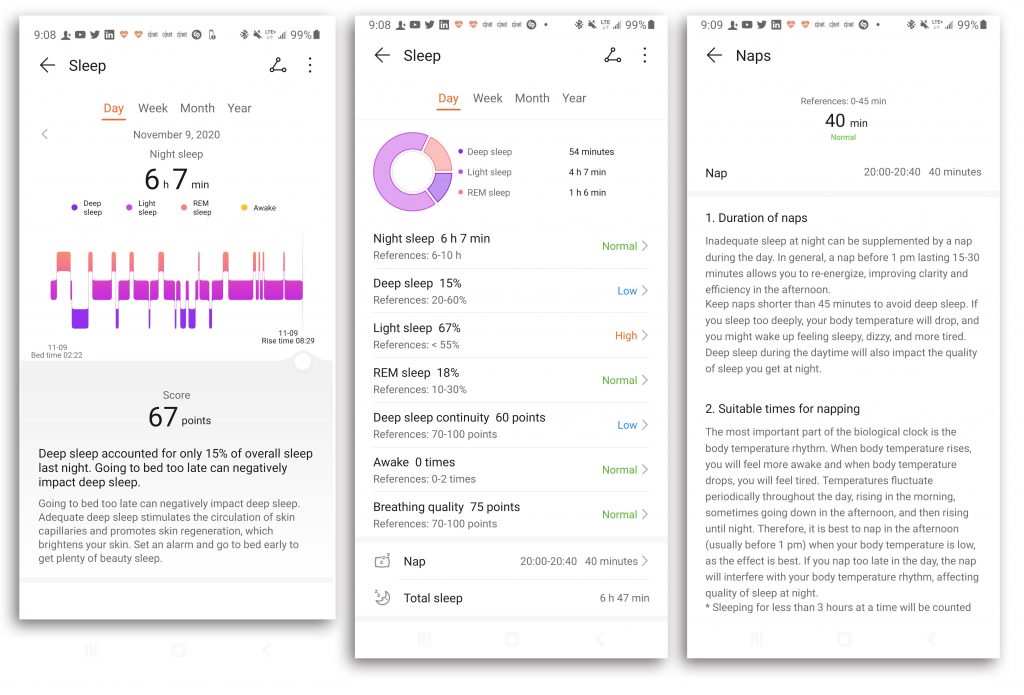 A combination of sensing using TruSleep 2.0 monitors your sleep. Its uses infrared-based technology for sleep tracking without disturbing the user during sleep. It tracks your sleeping stages, real-time heart rate, breathing during sleep, as well as analyze sleep quality. It also offers more than two hundred tips for sleep quality improvement and personalized advice.
The GT 2 Pro goes further using Huawei TruRelax technology to provide 24/7 pressure monitoring for users, keeping an eye on users' mental health. If you notice the watch face stress bars go up and feel yourself getting tired, give yourself a short break to take a minute of included breathing exercises. Doing breathing exercises can help relieve stress and encourages a positive state of mind for work and life according to Huawei. I agree.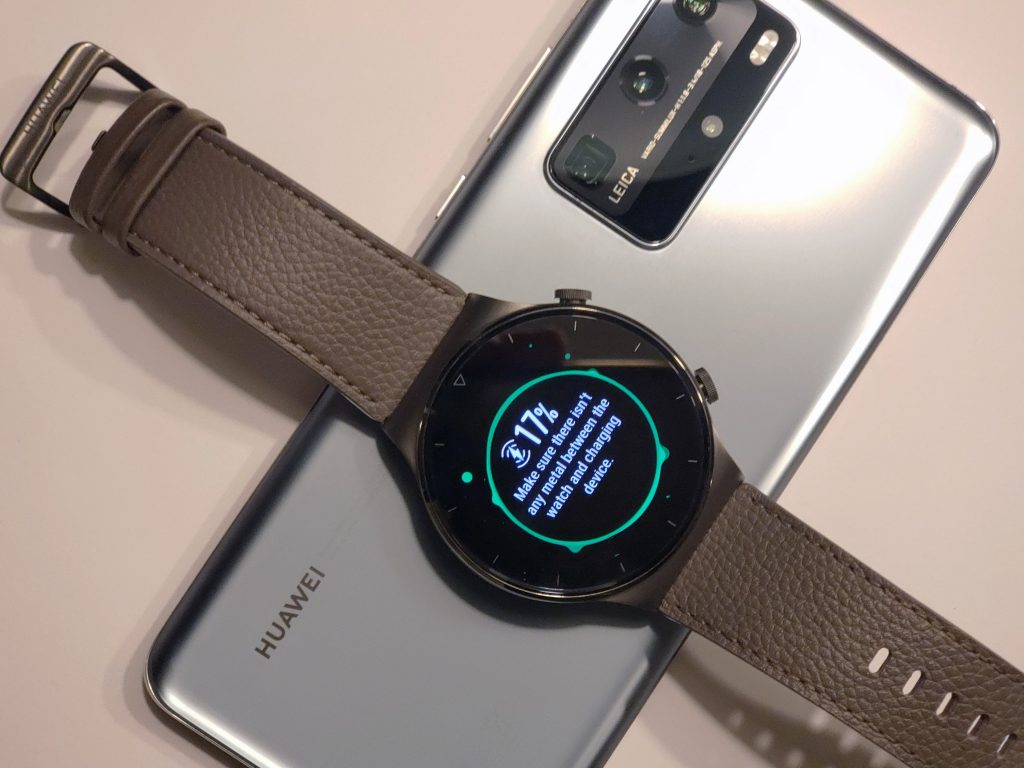 Smart Power Saving 2.0 is new, intelligently detecting your wearing situation and user scenarios. It allocates battery power accordingly sensing when you are working out or taking it easy. It can be charged with a mainstream smartphone wireless charging station or wireless power bank with a five-minute charging session giving the smartwatch up to 10 hours of use. It also works with reverse wireless charging direct from Huawei smartphone users.
Extra functions tie watch and phone in innovative ways
You can transfer and save up to 500 MP3 music tracks with touchscreen controls ((play, pause, go to next track, go to previous track, control volume) and listen from the decent tinny built-in speaker or have up two Bluetooth-enabled headphones on standby for privacy.
Answer phone calls, converse, and redial callers from the watch, again with the built in speaker or mic using Bluetooth headphones for privacy with Android phones. Huawei phone users can view their contacts for new calls on the watch as well.
You can choose which apps on your phone you can get notifications on the GT 2 Pro. Most social ones work but you have to dig deeper in some app settings like e-mail.
It works as a remote shutter for Huawei phones only, as well as setting timer mode.
The GT 2 Pro also helps locate your phone within Bluetooth range, activating a loud enough message "I'm here!" on your phone's speaker.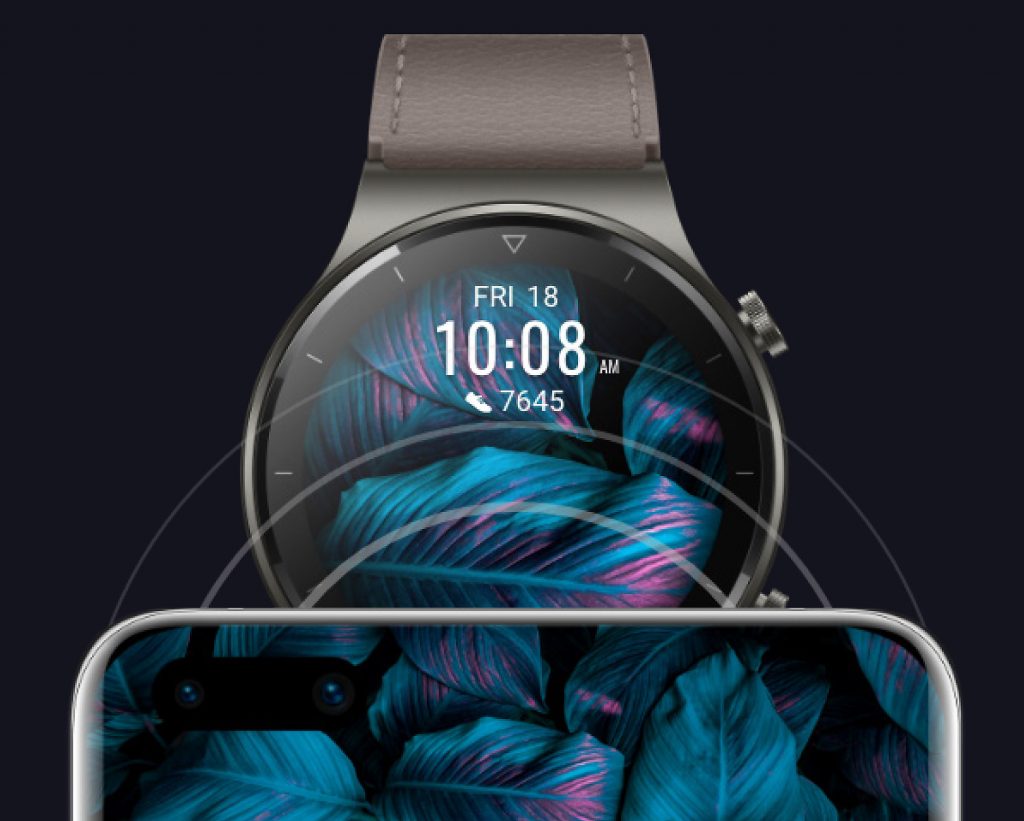 You can personalize your GT 2 Pro watch face with any image on your Huawei-only phone. Turn on your phone's NFC, open an image, and tap your watch. Presto! Your phone image is on the GT 2 Pro! This feature which uses Huawei's unique One Hop technology, also in Huawei laptops, makes for convenient sharing between Huawei devices. It will work with the Huawei's newest EMUI 11.0 (a skin layer on top of the phone's Android user interface) available to Canadians before year's end.
WATCH FACES INSPIRED BY NATURE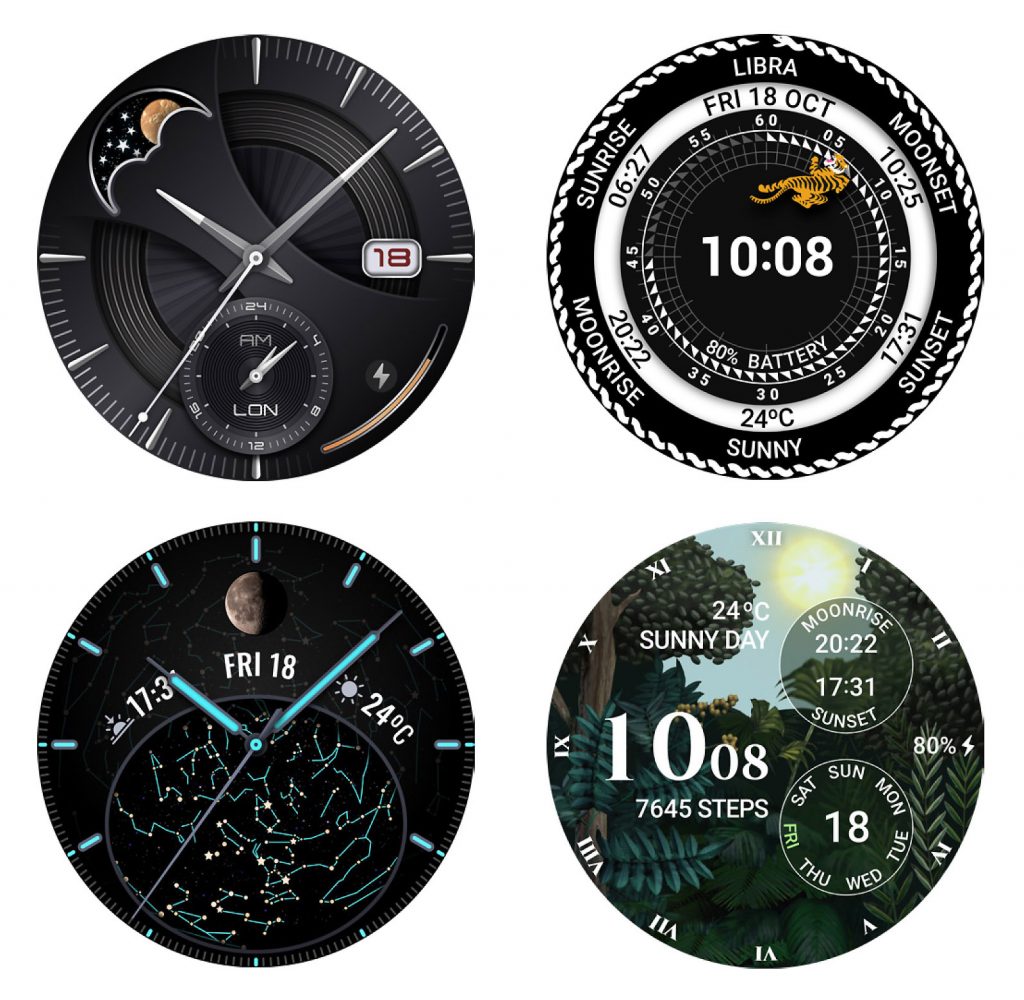 Aside from the rich information given to you from the Watch GT 2 Pro, the smartwatch also comes with a selection of aesthetic watch faces inspired by nature, like Vinyl, Jungle, and NightWish as well as TriRing, Calendar Rings, Speedometer, BlackTie, and more.
What about workouts?
This is where the GT 2 Pro excels. It's packed with 100 workout modes including 19 professional workout modes with 12 types of outdoor sports (skiing, snowboarding, cross country skiing, golf driving range, running, walking, mountain hike, hiking, trail run, outdoor cycle, open water swimming, triathlon) and 7 types of indoor sports (walking, running, cycling, swimming indoors, free training, elliptical machine, rowing machine). The device has the all the basic sports covered and allows you to easily switch between workout modes with real-time performance tracking, plenty of scientific workout guidance and professional data analysis for professional sports. You also get voice updates while working out to keep your eyes focused at your task. Sensors and AI slice and dice your every movement.
You can group up to 25 workouts for faster access. Here are some new ones: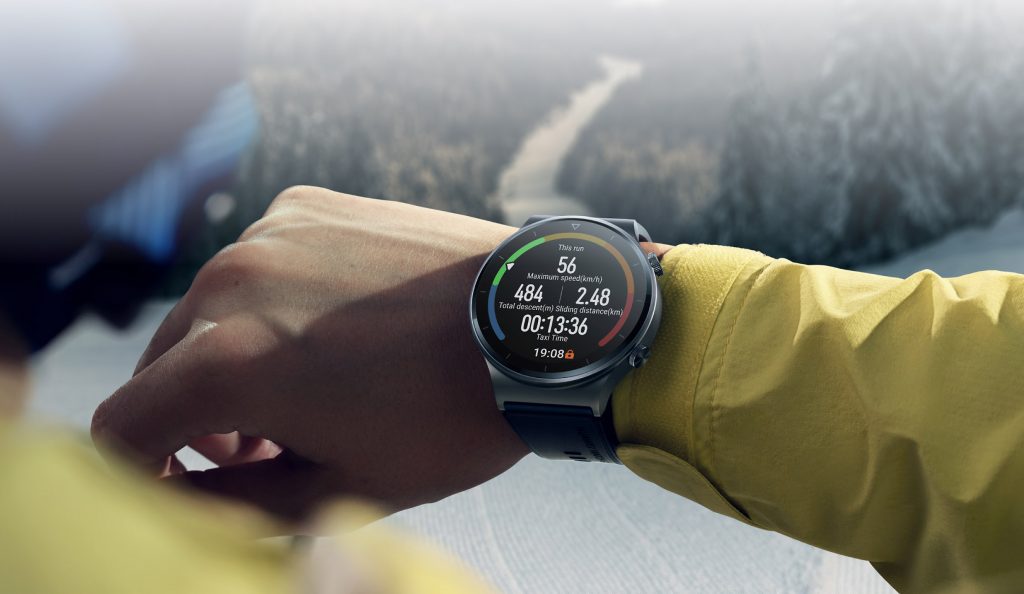 In the new skiing mode, you can monitor your progress when you are either skiing, cross-country skiing or snowboarding. The GT 2 Pro monitors heart rate, average speed, maximum slope, track and distance for cross-country skiing, skiing and snowboarding on a ski field. You even receive voice and vibration alerts if any data exceeds the normal heart rate… a good companion for you to maintain a great balance at fast speeds.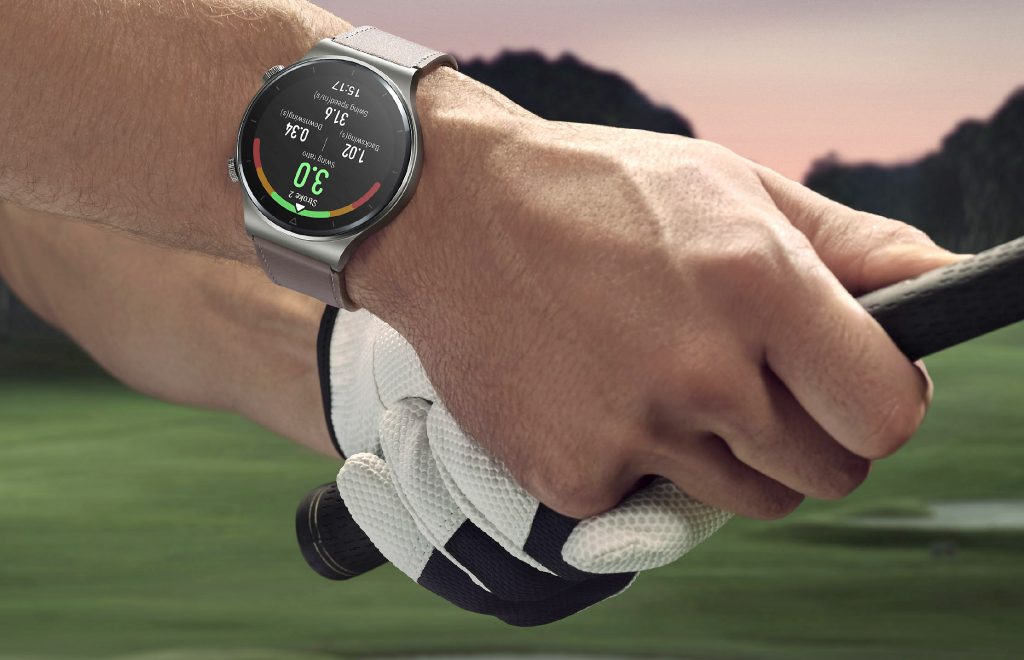 Golf driving range mode analyzes your swing posture and monitors average backswing, downswing, swing tempo and average swing speed plus your fastest swing, calories burned and average heart rate. It also provides visual slow-motion animated swing demonstrations as a reference for your movements.
Bored with just running? Take your running to the next level with over 10 different scientifically designed, professional running courses to nudge you in the right direction. These include an introduction course, fat burning running course, endurance-boosting course and cardio workout, offering sport lovers a smarter training experience. Again, voice reminders prompt you with instructions for your next steps, so your run won't be interrupted by you checking your smartwatch all the time.
The GT 2 Pro can automatically detect six workout modes: outdoor running, outdoor walking, indoor walking, indoor running, elliptical and rower. Just confirm your workout type on the watch screen and off you go. Once your workout is over, you can tap the "end" button and the smartwatch will stop tracking and generate a data report for you, making the process nice and simple.
The Huawei GT 2 Pro is available in Canada at Amazon, Staples, Visions Electronics, Canada Computers, Newegg, Memory Express and Today's Shopping Choice in Nebula Gray and Night Black.
Up to November 18, consumers with receive a gift with purchase:
Huawei Band 4 Pro (red) ($100 value) with the purchase of Huawei FreeBuds Pro.
Huawei FreeBuds 3i (white) ($169 value) with the purchase of Huawei Watch GT 2 Pro.