Why bore mom with chocolates, wine, and flowers on Mother's Day? Ok, all jokes aside, all three of those things would be appreciated. But you can also go the extra mile with a special tech gift that mom can enjoy every day of the year, not just the one.
With Mother's Day 2022 fast approaching on Sunday, May 8, here are some tech gift ideas worth considering for a special mom on your list.
Blendjet 2 Portable Blender
I reviewed the portable blender earlier this year and absolutely fell in love with it. Not only is it battery operated, able to blend about 15 drinks before it needs recharging, it's also surprisingly powerful. I made everything from frozen fruit smoothies to Blendjet's own Jetpack powdered lattes and each option was perfectly blended and delicious. Great for taking with you to the cottage, the office, or even on vacation to use in a hotel room for a quick breakfast or protein shake, it's super convenient, easy to clean, and comes with a handy cover so you can drink right from the included cup. While the Jetpacks are expensive, they are tasty. If you don't want to fork over for those, the 16-ounce Blendjet 2 itself often goes on sale for about US$66 (it ships to Canada), regular price US$132, and you can mix whatever you like. One of my favs: crushed ice, chocolate oat milk, and fresh or frozen bananas. Mom can even get bold and make mixed cocktails for a ladies night out (or in).
Aura Carver Luxe Digital Photo Frame
For US$179, grab mom this elegant digital frame on a weighted base she can place on her bedside table, a shelf, or side table to display photos on the 10.1-inch widescreen HD display. Designed to show all types of photos, it will even intelligently pair two portrait-style photos side-by-side. Upload photos directly from an iOS or Android phone using the Aura app, then adjust the slideshow speed, order of photos, and more. With built-in speakers, you can even upload videos. Ideally, take it out of the box, load it up with a specially curated selection of photos, then repackage it so mom gets a surprise when she plugs it in. The best part? You can invite others to access the frame and upload photos on an ongoing basis so mom can see everything going on with all her kids, or even grandkids, at all times.
Fitbit Luxe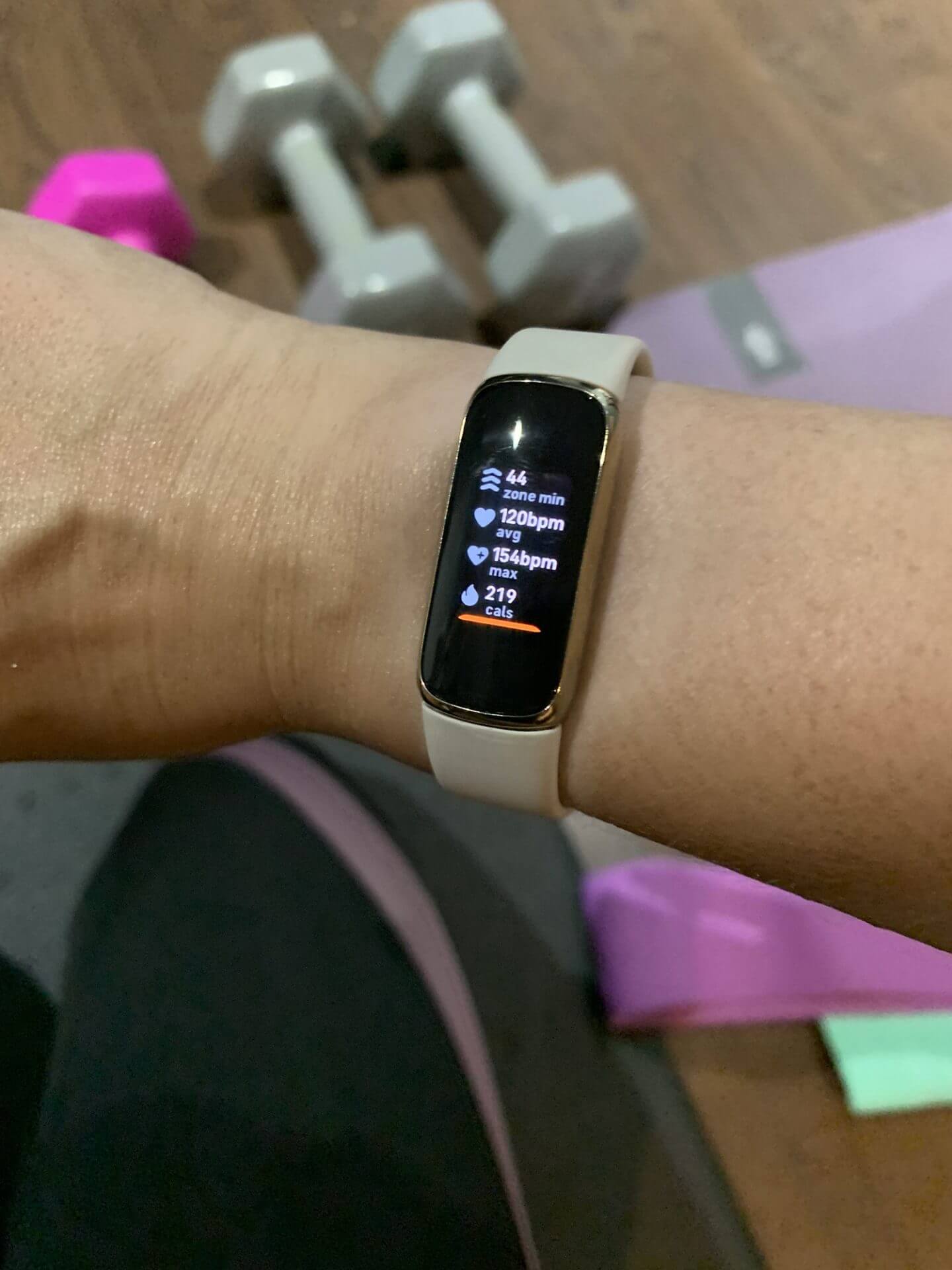 When it comes to activity trackers for women, there are a few that come to mind, including the Garmin Lily and the Fitbit Luxe, which I reviewed last year. Mom will love its very simple design but also that it tracks all of the most important stats, from daily steps and active minutes to sleep, 24/7 heart rate, and more, plus displays scrolling notifications on the tiny screen. It looks more like a bracelet than a fitness tracker and is one of the most stylish you'll find. For something a bit larger, you can also consider the Fitbit Charge 5.
High Camp Flasks Firelight 750 Flask
Perfect for moms who love the great outdoors, going camping or hiking, or who enjoy picnics in the park, this flask will come in handy. Whether she's serving water, coffee, or wine, the flask breaks apart with cups on the top and bottom for pouring and sharing.
This will be one of the most expensive flasks she owns at US$125 but it's vacuum insulated and large enough to fit a fifth of your favorite spirit to mix with cola, gingerale, or sode water. The tumblers secure to the flask using a patent-pending magnetic lock system and they are double walled so they work well with both cold and hot beverages. Get it in gunmetal, copper, or stainless steel.
Google Pixel 6 Smartphone
If mom is due for a phone upgrade and she loves Android, consider the Google Pixel 6. It's a simple yet premium phone that is totally Google from the inside, out. She can enjoy new photo features like Face Unblur and Magic Eraser, and she will be able to enjoy Live Translate when she goes on her next trip to a foreign country. With a 6.4-inch durable screen, it offers IP68 water resistance and boasts updated privacy and security features. You can choose a colour she'll love from Kinda Coral, Sorta Seafoam, and Stormy Black. At just $799 outright, it won't break the bank either.
Ring Doorbell
Mom will love you forever if you not only get her a Ring Doorbell but install it as well so it's ready to go. She'll be able to keep an eye on deliveries, see who is at the door and with a Ring Protect subscription, and view feeds and motion detection from the wee hours of the morning to check if it was a potential thief or just a pesky raccoon. Go with a battery-operated option that doesn't require any re-wiring like the Video Doorbell 4, which sells for $200 and boasts upgrades like enhanced Wi-Fi connectivity, quick release battery for recharging as needed, Quick Replies, and color Pre-Roll video that will show you a few seconds prior to a motion event so you can see what happened leading up to it. It comes with a 30-day free trial to Ring Protect so mom can try it out first before committing or go all out and sign her up for a year as part of the gift.
Third Eye Headlamps
Headlamps might seem like an odd gift, but this brand has tons of cool designs and colours that makes it a fashionable accessory for mom when she's reading at night, out camping with the family, on an outdoor hiking adventure, or standing at the grill to whip up some late night hot dogs and burgers. Offering 168 lumens with six brightness settings, the waterproof lamps run on three AAA batteries or upgrade to microUSB rechargeable batteries. It's made of recyclable, non-toxic plastic and comes with a lifetime warranty. Offering a universal fit, chances are mom will find plenty more use for this headlamp than she thinks! Each lamp is US$50 and the headbands are US$12.
Heirloom Video Books
A step up from the traditional photo book or even a digital photo frame, Heirloom video books are digital books with moving videos that come to life when you open one. Provide a video you put together yourself and it will play in the book's small 5-inch screen whenever the cover is opened. Once you submit a 10 or 20-minute video using the online builder, the book will come with your video already loaded along with a personal message on the cover. Choose from 12 different cover designs plus special edition Mother's Day books available now with designs any mom will love. Pricing is US$50 for a 10-minute video book or US$69 for 20 minutes. You can go the extra mile and add a gift box for an additional US$12.
Bose SleepBuds II Sleep Earbuds
I had the chance to try these sleep earbuds and absolutely loved them. Pop them into your ears at night to enjoy some passive noise cancellation, plus play a soothing sound to help calm your mind and lull you to sleep. There's everything from the hum of an airplane to leaves rustles (one of my favourites), a crackling fire, and even busy city noises if that's what helps you catch some ZZZs. The battery lasts for up to 10 hours per charge so will easily get you through a night's sleep and you can recharge for the next evening. They come with a neat storage and charging case and a variety of tips to ensure a perfect fit. Set a timer so the audio will automatically shut off after an hour or so, for example, and adjust the volume as needed. You can make sure you still hear alerts from your phone, like incoming calls, if you don't want to miss an urgent message. Use them for an alarm to wake you up in the morning as well. Grab a pair for about $330 – mom will thank you.
Apple iPad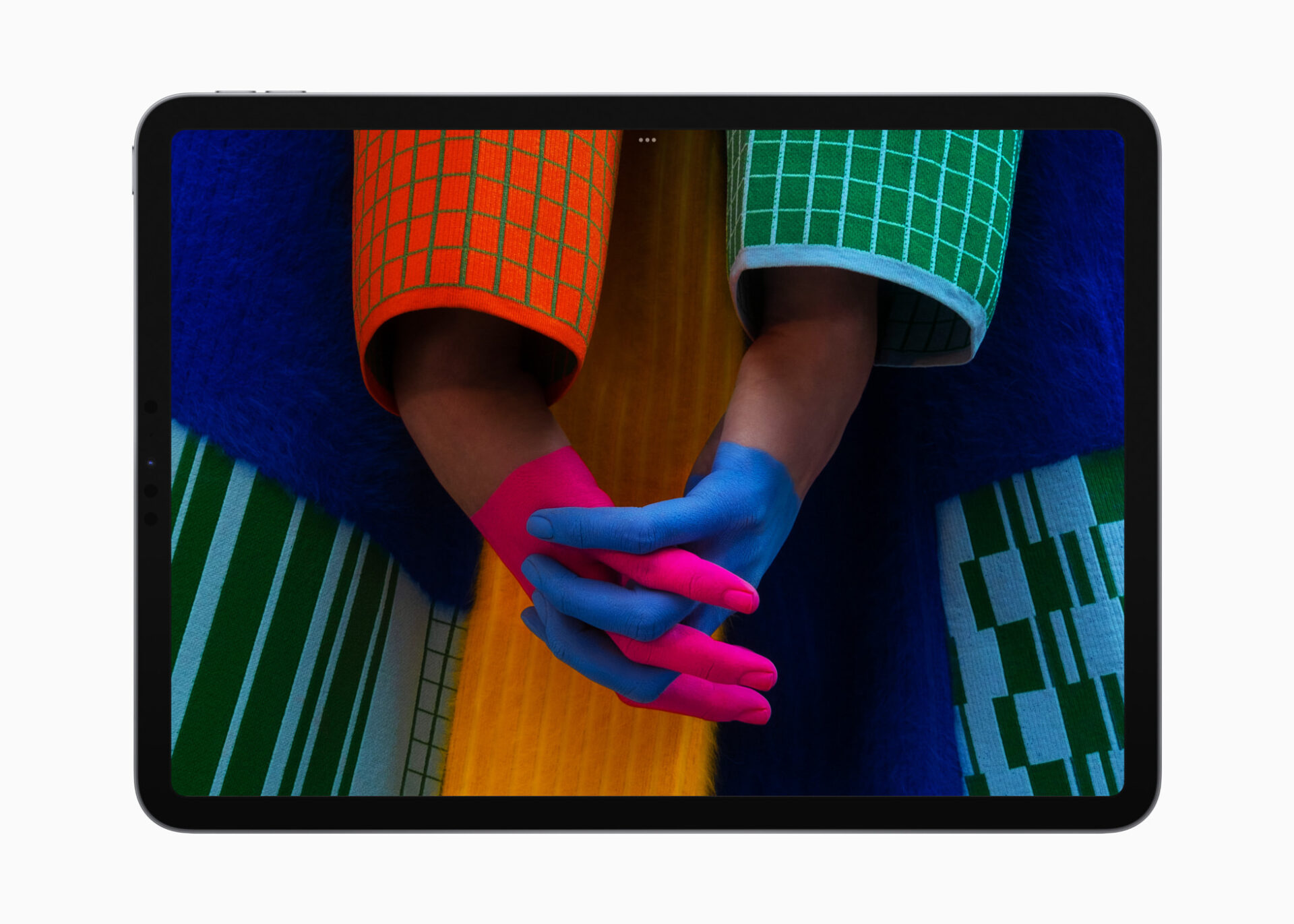 If mom doesn't yet have a tablet, she might appreciate the bigger screen for casual browsing, gaming, creativity, watching videos, and more both at home and on the go. Apple's newest iPad boasts the company's new M1 chip that affords not only faster performance but also better battery life. The 12MP ultra-wide front camera includes the Center Stage feature for keeping mom in the centre of the frame while she's video chatting with friends and family or in a video meeting for work, even as she moves around. There's also SharePlay so she can FaceTime with girlfriends to watch the latest reality show sensation together. Everything is accessible on the 10.9-inch Liquid Retina display and audio is crisp and clear through the landscape stereo speakers. Go all out and grab her the Apple Pencil and Magic Keyboard, too. Pricing starts at $749 for the Wi-Fi only model. Consider a cool colour for her like starlight, pink, purple, or blue versus the basic space grey.
Sonos Roam SL Portable Bluetooth Speaker
A more affordable version of the Sonos Roam but without a mic, mom might appreciate this simple portable speaker for listening on the go, in the backyard while she's gardening, or in the basement while she works out or does some cardio on her exercise bike. The speaker is dust-proof and fully waterproof with an IP67 rating, so mom can comfortably take it by the pool, to the beach, or even in a light rainfall. It looks identical to the Sonos Roam and also connects via either Wi-Fi or Bluetooth, offering up to 10 hours of battery life per charge with 10 days in sleep mode. At just $199, it's an affordable option that mom can pair with other Sonos speakers in the home as well.
Jabra Elite 4 Active True Wireless Earbuds
Introduced at CES 2022, the newest version of Jabra's true wireless earbuds for active individuals would be perfect for moms who love to go for walks, runs, or hikes, or who workout in the home and want something for private music or to follow an on-screen workout with disturbing others in the family. Designed to stay securely in the ears even during rigorous activity, they are also water- and sweat-proof. Get up to seven hours per charge, enough for an hour workout every day of the week, and they recharge for up to 28 hours total in the charging case. At US$119, there are some additional convenience features, like built-in Alexa for voice control, built-in Spotify Tap playback, and Google Fast Pair with compatible Android 6.0 or higher smartphones.
Chipolo Card Spot
I love my Tile Bluetooth tracker, and one of the newest Bluetooth trackers on the market is the Chipolo Card Spot. Introduced at CES 2022, it sells for about US$35 and fits in a wallet, bag, or backpack. Shaped like a credit card, it uses Apple's Find My Bluetooth network to help you locate lost items. Have mom place it in her purse, gym bag, or other valuable item that she often misplaces, like her eyeglasses case. She can mark an item as missing using Apple's Lost Mode or leverage the Notify When Left Behind feature that was recently added to iOS 15, which would advise you as soon as you leave the tracker behind somewhere. If mom simply misplaced her keys in the house, she can "ring" the Spot and it will sound a 105dB alert within a 200-foot range so she can find where they are. Apple's Find My network allows you to locate your lost item on a map thanks to the network of Apple device users. You can have a message and your contact number available with a lost item so someone who finds it can scan a code to let you know it has been found. There's also an anti-stalking safety feature that will notify mom if someone is trying to track her using the card. The card is IPX5 water resistant. The one issue: the battery isn't replaceable so you'll need to replace it for her every two years or so. Sign her up for the return program, though, where she can send it back to get a new one for half price.