NewQ has launched its new 16-in-1 USB-C docking station, which provides users with 150W power delivery, 16 commonly used ports, super-fast file transfer, and support for triple 4K monitors in Windows, Mac OS and Steam OS.
Using the DisplayLink technology, the docking station can extend up to three [email protected] monitors quickly and easily. An advantage of DisplayLink is that it can expand two monitors at 4K 60Hz resolutions.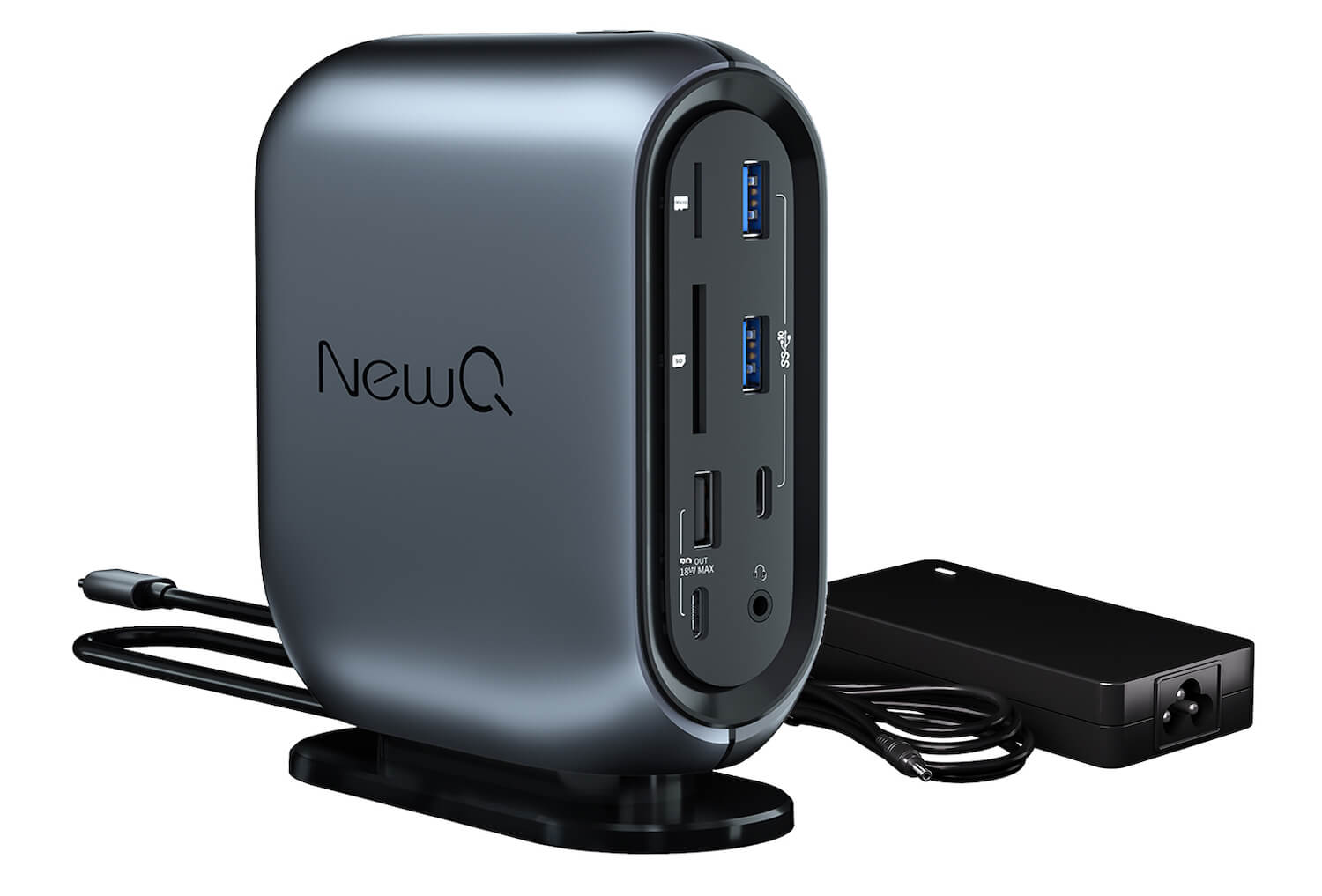 The NewQ Universal USB C Docking Station has a pair of HDMI, one DP, one USB-C 3.0, two USB-A 3.0, two USB-A 2.0, one Gigabit Ethernet, one SD card slot, one TF slot, two 3.5mm audio, one USB-C PD Out, and one USB-A PD out.
By using its USB-C/Thunderbolt 4 port, you can transfer large files in seconds. The station supports up to 10Gbps data transfer speed.
With safety features built-in, the docking station has excellent cooling performance to ensure it remains stable and reliable, along with an aluminium alloy shell, ample space within its case, and a high-efficiency chip.
The docking station can also provide up to 96W to a laptop and can charge a smartphone with its 18W PD-out. Audio is also taken care of with dual 3.5mm ports, providing 48k stereo sound.
The NewQ DisplayLink 16-in-1 USB-C Docking Station is currently US$200.