The latest candidate in our series of Q&As with influential women in the technology business in Canada is Roxana Zaman, Co-founder and COO, Maple, a telemedicine company.
Name: Roxana Zaman
Job Title: Co-founder and Chief Operating Officer, Maple
Years in the Industry: 10 Years
The Quote That Most Inspires You: "Embrace the struggle." — (Ben Horowitz in The Hard Thing About Hard Things)
What drew you to a career in the consumer and/or business technology industry?
I started my career in financial services, joining TD Bank in a leadership development program after graduating from university. I really enjoyed my time there, and after six years of experience, I had a choice to make: stay at TD, pursue an MBA abroad, or help start Maple, a health tech company. I chose the latter, but only because I thought it would help with my MBA application.
When the Maple CEO approached me to become a co-founder, I thought it would be a great experience on my resume, even if we weren't going to be successful. After all, about 90 per cent of startups fail, and I naturally didn't think we'd make it as far as today. I had endless questions about our chances of success, but the more time we spent working on the business, the less skeptical I became. I felt a growing passion for contributing to our healthcare system by accelerating Canada's adoption of virtual care.
Have you encountered any roadblocks along the way that were related to your gender?
As a woman, and immigrant, I have been very fortunate to surround myself with colleagues who respect women, and diversity in general. Early in my career at TD, I had exposure to many strong and empowering diverse leaders, including women, and I think that's helped shape my confidence early on. Although my fellow co-founders at Maple are both men, our relationship is based on equity, respect, and admiration, regardless of gender.
Some of the personal challenges I run into stem from the tech industry itself, which is still male-dominated. I'm often the only female in the room during key external meetings, such as fundraising discussions. This can feel intimidating at times, even if everyone else is perfectly respectful and inclusive.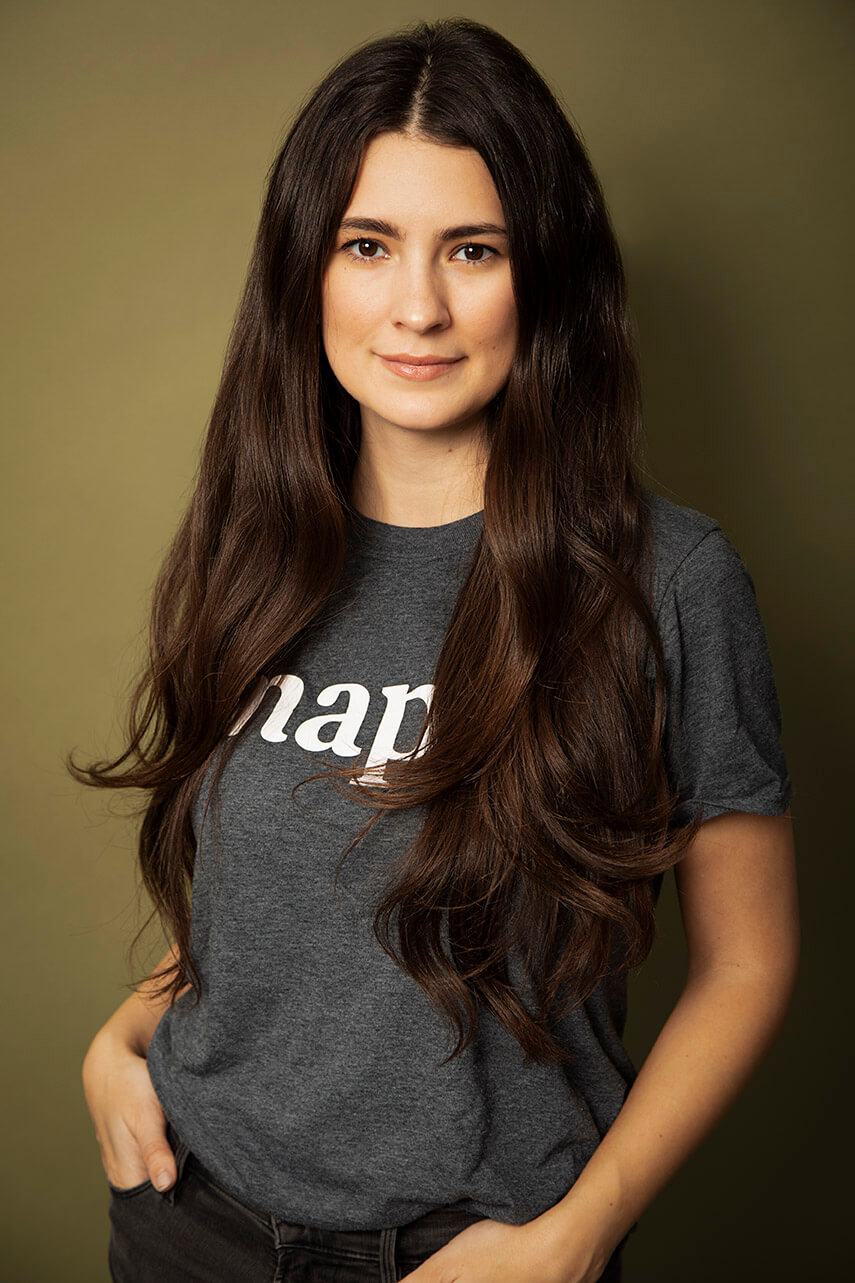 What unique characteristics or perspective do you feel you bring to your organization as a woman?
I truly believe that diverse teams are better teams, which is why I have a strong bias for action when it comes to embedding diversity into our culture. Being a female founder myself in a male-dominated industry has fueled my passion for supporting women in tech and startups. Today, I'm proud to say that Maple has a team of nearly 60 per cent female-identifying employees and 40 per cent non-white employees.
Technology is historically a male-dominated industry, yet the use of tech is fully embraced by women, and many studies even suggest that females are the primary buyers of tech in the home. What do you feel the technology industry needs to attract more women, particularly into high-level positions?
In my experience, recruitment for high-level positions is quite difficult in tech. I have seen a bias towards experience when it comes to interviewing men and women. I think tech leaders need to place a greater emphasis on hiring for potential in order to increase diversity and overcome the experience bias where men typically dominate.
If you had to sum up what it is like being a woman in this male-dominated technology industry in just a few words, what would you say?
For me, it has been a blessing. I have been extremely fortunate to surround myself with business partners, investors, and colleagues who support me, and who are rooting for me. I also realize that I need to use my voice to support and empower others, including women, in their journey towards a more rewarding and fulfilling career.
Are there other women in the tech industry who inspire you?
I really look up to Sheryl Sandberg. She's arguably one of the most powerful women in Silicon Valley, and her journey of sacrifice, perseverance, and determination to empower women is truly inspiring.
What are some of the misconceptions/myths about women working in the technology space that you'd like to dispel?
Myth: Women aren't strong enough to work in tech.
Reality: Women can be ferociously strong and persevering. Emotional strength isn't a gender-specific characteristic. We need to encourage and support more women to realize their full potential while being proud of their authentic selves.
What's one thing you wish was done differently in the industry, and why?
I'd love to see more opportunities for coaching and mentorship for leaders in tech startups. Starting a company is incredibly difficult. Scaling a company is even more difficult. Being a success story is incredibly rare. Surrounding yourself with people who have done it before, whether they've failed or succeeded, can go a very long way in our industry.
Are you optimistic for the future in general and for the industry?
Absolutely. Digital technologies are revolutionizing our world, and the best is yet to come.