Tidal has launched its new Tidal Connect hifi casting technology, and it will be available with a select group of launch partners, including the BluOS premium multi-room music management platform by Lenbrook.
Following a software update, which was made available on October 20, 2020, BluOS-enabled players from NAD Electronics, Bluesound, DALI Loudspeakers, and Monitor Audio, will be able to access Tidal Connect's casting technology, which allows users to stream music directly to connected devices in lossless audio quality, at the touch of a button.
"Our goal is to connect customers with the music they love," says Andrew Haines, BluOS Product Manager. "We are excited to offer BluOS customers the opportunity to be amongst the first in the world to access Tidal Connect, which gives them a quick-access way to enjoy lossless music streaming."
For the first time ever, BluOS customers who are subscribers to Tidal's HiFi tier can enjoy playback of their favourite albums or tracks on their preferred devices in hifi quality, with the Tidal app functioning as a controller. Available to Tidal Premium members as well, users can open the "Now Playing" screen while playing a song, click on the device selector on the bottom left, and choose the Tidal Connect-enabled device for playback.
BluOS customers will still require the BluOS Controller app for advanced controls like player grouping and listening preferences. Tidal will also continue work as before, with direct browsing, search, and playlist creation natively inside BluOS Controller.
"Tidal consistently looks for opportunities to normalize and elevate the HiFi listening experience, with its chief aims being uncompromised high-fidelity sound and seamless access to entertainment," says Lior Tibon, COO of Tidal. "Tidal Connect offers HiFi members another route to discovery, making it easier to control music on a preferred device and motivating users to use Tidal as intended, wherever and whenever."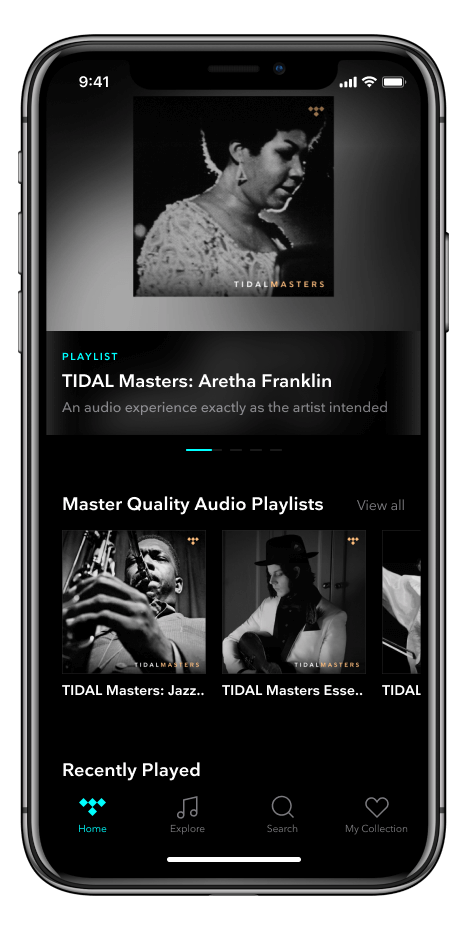 Tidal Connect is also the only casting technology to feature support for the extended audio formats available through Tidal HiFi, including Master Quality Audio (MQA) and Dolby Atmos, says the company.
Tidal Connect also plays on Cambridge Audio, StreamUnlimited, KEF, Lynfdorf, and iFi.