Totem Acoustic's KIN Play Tower speaker, which we had the chance to review earlier this year, and which was revealed at the Montreal Audio Show last week, is officially available in Canada. In addition to connecting multiple analog and digital sources to the speaker, it also supports wireless, high-resolution streaming.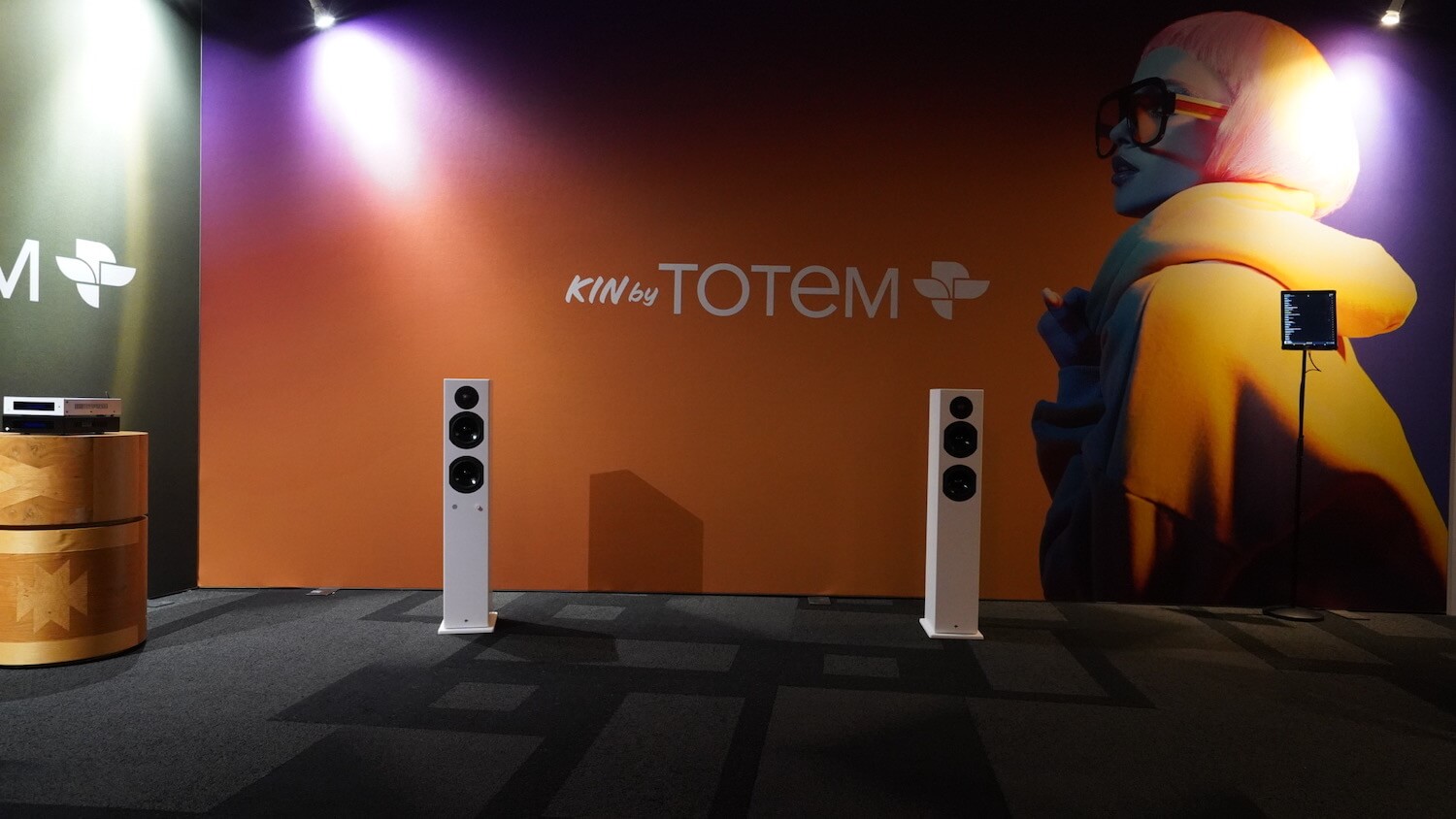 Featuring a 200 watt/channel amplifier combined with proprietary developed drivers, the speaker provides "dynamic performance and astonishing spatial presentation," says Totem. In John Thomson's hands-on review, he agreed, noting that the "bass is punchy and tight and mid-range is crisp, lively, and delightful."
High resolution wireless streaming from a digital device to one or two pairs of KIN Play Towers or a KIN Play Sound Bar is achieved with aptX HD Bluetooth 5.0. The same audio signal can fill an entire living space or distinct sound zones can be created, each with a different signal.
A wide variety of sources can be connected to the KIN Play Tower using either of the two analog inputs which include a phono/line-level (switchable) via stereo RCA and a line-level on a 3.5mm stereo mini-jack or with either of the two digital optical inputs. An amp bypass input, coupled with "auto on" via input sensing enables the KIN Play Tower to be controlled by streaming components such as Sonos or custom installation systems. Finally, bass and treble controls, along with a subwoofer output, allow for optimal sound customization.
Available in either black or white satin, the KIN Play Tower is available for an MSRP of $2,250.