When it comes to robot vacuums, the premiere brand is iRobot. Earlier this week, it was confirmed that the company had entered into a definitive merger agreement to be acquired by Amazon for US$1.7 billion, and the potential deal has raised some concerns.
iRobot's History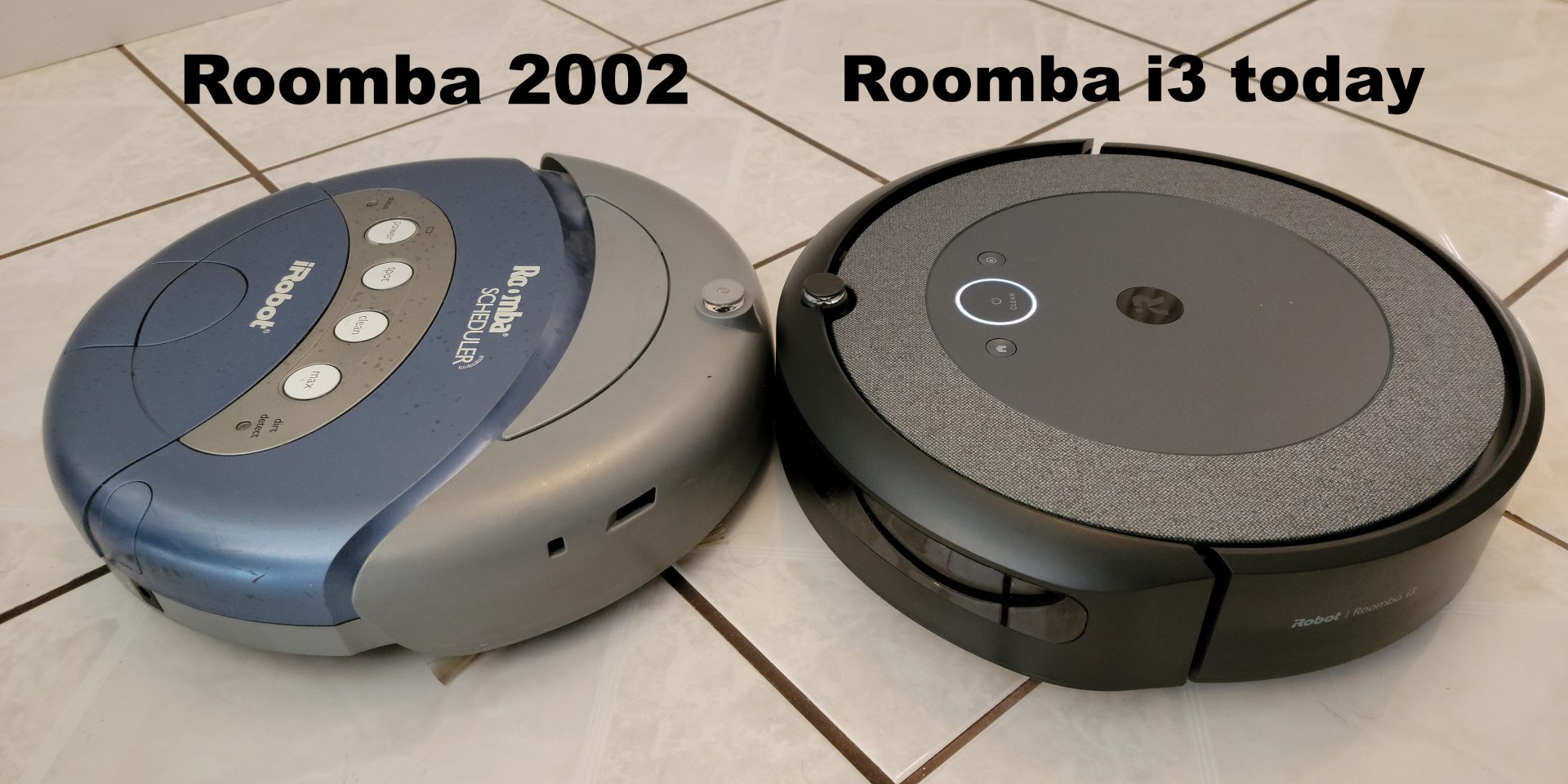 iRobot is known as one of the first, if not the first, consumer-facing companies to launch a robotic vacuum (Technically the first was the Electrolux Trilobite back in 1996). iRobot's first consumer model dates all the way back to the 2002, though the founders Colin Angle, Helen Greiner, and Rodney Brooks first founded the company in 1990 to develop robots for the military. The first product was called Roomba, a sub-brand name that has today become as synonymous with robot vacuums as Kleenex has with facial tissues and Band-Aid with bandages.
Over the past 20 years, iRobot has continued to innovate with smarter, more versatile robots. Its current line-up of robot vacuums, which includes several models of different feature sets and at different price points, can dutifully clean floors and carpets, sensing stairs so they don't go tumbling down. They can navigate around furniture thanks to built-in cameras and with the latest models like the iRobot Roomba j7+ we reviewed back in 2021, even avoid obstacles like loose socks, cables, and dog poop. iRobot vacuums are also used in the education space to help students learn about smart technology and coding: iRobot even has a special coding robot vacuum designed specifically for learning. They understand commands via an app or even voice to do things like clean specific rooms.
At the heart of the most premium Roomba models is intelligent mapping technology, which continues to get smarter thanks to the latest OS update, the iRobot Genius Home Intelligent platform. Since perfecting its robot vacuums, iRobot also began to offer other products, like its Braava Jet robot mops (one model of which we reviewed back in 2020) that can run a cycle of dry sweeping or wet mopping. The mop can even "speak" to a Roomba vacuum so the vacuum runs first followed by the mop for a full, deep clean of your floors. This is all without you having to lift a finger.
Why There's Uneasiness About the Potential Acquisition?
It's no wonder, then, that many aren't gung-ho about the idea of this acquisition, as evidenced by the emotionally charged headlines from some of the biggest news outlets. "The iRobot deal would give Amazon maps inside millions of homes," succinctly reads the Wired headline about the news. Instead of the usual "X is acquiring Y" headline, Bloomberg writes: "Amazon's Roomba deal is really about mapping your home." Insider takes things even further with its terrifyingly blunt headline: "Amazon bought the company that makes the Roomba. Antitrust researchers and data-privacy experts say it's 'the most dangerous, threatening acquisition in the company's history.'"
That is saying a lot considering that Amazon is the force behind a smart voice assistant that listens 24/7 for you to speak a "wake" word so it can be at your service. When Amazon first released news and demos of the Echo smart speaker and Alexa, media and consumers laughed and joked about how there was no way anyone would allow Amazon to listen to their every conversation, keeping track of everything they talk about in the home and presumably using that information to sell, sell, sell.
Fast forward eight years and, despite the pushback, smart speakers from Amazon (and others) are found in millions of homes. Not only that, but Google developed its own line of smart speakers as well that millions of customers have purchased.
The solution to concerns that were expressed about Alexa back then (and now) is the option to turn the microphone off. But that negates the purpose of having the smart speaker in the first place. And, let's face it, no one with an Alexa smart speaker actually turns off the mic…ever.
A robot vacuum, however, and particularly these robot vacuums, are a whole different story. They intelligently clean your home using cameras that capture everything as they run. After a few passes, the vacuum creates a visual map of the layout of your home. Access it in the app and tweak, even name rooms, to allow for a more personalized and customized clean. The latest vacuums capture photos when detecting a common objects to ask you if you want to avoid it in the future. This uses a computer vision platform that can recognize 80 items like socks, shoes, headphones, towels, and more.
The more they clean, the more information they acquire about your home. iRobot has confirmed to WiFi HiFi in the past that these photos are not kept anywhere that's accessible to iRobot itself, can only be decrypted by your phone, and are automatically deleted after 30 days. But owners do have the option to upload images to iRobot's database to help the company "improve the machine's intelligence and recognition of different objects over time." You can see an example of one of these images here, which clearly shows not only the object I left on the floor for testing purposes, but also items in the background.
More than 30 million homes already have an iRobot robot vacuum. As at 2020, iRobot dominates with 75% market share in the robot vacuum business in North America, according to Statista. This isn't a struggling company looking to break into the space that Amazon is acquiring to build from the ground up and gain market share. iRobot has the market share already. Almost all of it.
The features and functions of iRobot vacuum cleaners are wonderful. But it's one thing when it comes to cleaning, a completely other thing when that data could potentially get into the hands of one of the biggest online sellers and billion-dollar conglomerates in the world that already has tons of data about you, from your purchasing habits to your home security.
Is This About Surveillance?
It's no surprise the deal is still subject to approval by the FTC, and potential termination if the Commission comes to a conclusion that it would violate antitrust laws. Evan Greer, Director of the non-profit digital rights advocacy organization Fight for the Future told Wired that while Amazon is considered to be an online seller, it's really "a surveillance company. That is the core of its business model, and that's what drives its monopoly power and profit…
"…Acquiring a company that's essentially built on mapping the inside of people's homes," he continued, "seems like a natural extension of the surveillance reach that Amazon already has."
Why would this information be useful? Ron Knox, a Senior Researcher and Writer for the Institute for Local Self-Reliance provided the example to Insider of the robot noticing a crib or pet toys in the home, then Amazon using that information to push things like baby and dog toys ads to you.
Amazon, of course, assures that it does not sell its consumer data to any third parties nor use it for any purposes that customers don't actively consent to.
Nonetheless, "This is not just about Amazon selling another device in its marketplace," says Robert Weisman, President of the non-profit consumer rights advocacy group Public Citizen in a statement. "It's about the company gaining still more intimate details of our lives to gain unfair market advantage and sell us more stuff."
Interestingly, it's worth noting that other companies Amazon has acquired over the last decade include Ring, which makes home security cameras and video doorbells, eero range extenders for home Wi-Fi networks, and, most recently, there's a deal to acquire One Medical, a membership based primary care company. That's your home, Internet, and potentially medical data.
Wait And See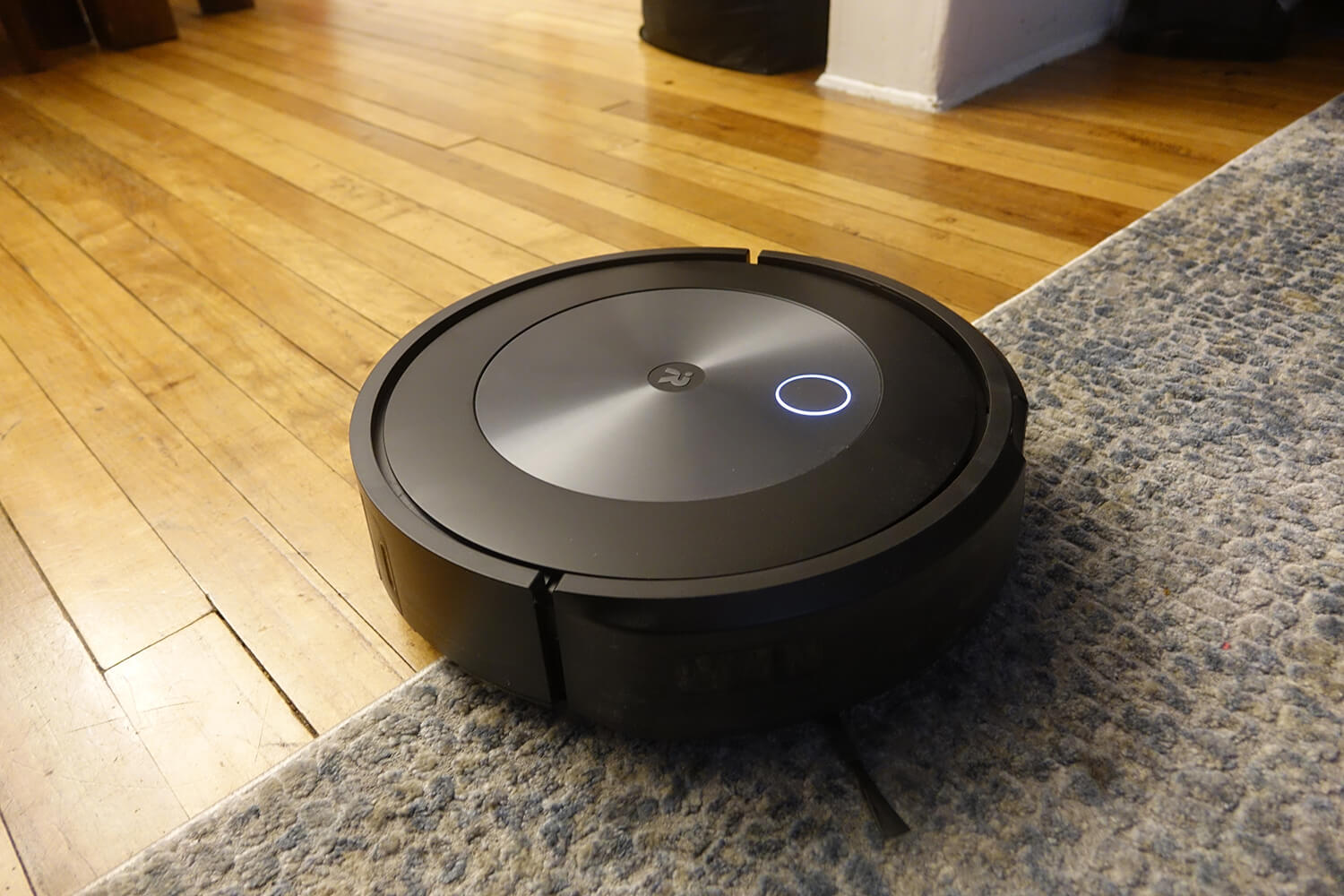 Should the acquisition proceed, Amazon would acquire iRobot for US$61 per share in an all-cash transaction valued at approximately US$1.7 billion, including iRobot's net debt. As with any acquisition of this magnitude, it remains subject to customary closing conditions, including approval by iRobot's shareholders and regulatory approvals. As per the terms, iRobot's current CEO Colin Angle would remain in that position.
This deal would be great news for iRobot and Amazon. It would give Amazon an instant foothold in an established market with a brand that has the smartest home mapping technology around. And it would get iRobot one step closer to, well, total market domination.
Should this deal go through, however, there could be tremendous pushback. But then again, thinking back to almost a decade ago, as noted, the concept of "Alexa" was laughed away as ridiculous. Journalists and other industry pundits declared there was no way people would let "this creepy thing" into their homes.
Last year, ResearchAndMarkets.com reported that the global smart speaker market, led by Amazon, would grow from US$4.66 billion in 2020 to US$6.98 billion in 2021, with expectations to reach US$17.85 billion by 2025. Clearly, that creepy thing has become part of the family for many, with her dutiful, personal assistant capabilities and convenience trumping any privacy concerns.
Will the temptation to have your floors and carpets cleaned without lifting a finger be too much to resist as well, particularly if there's an opportunity to get premium robot vacuums at killer deals? Maybe. But if the regulatory and advocacy experts and spokespersons have anything to say about it, you'll not only be covering your computer's webcam with a piece of tape, but your robot vacuum cameras as well; or reverting to the old-school method of pushing a home appliance back and forth manually to clean for the sake of your privacy.
"That last thing America and the world needs," writes Weissman, "is Amazon vacuuming up even more of our personal information."