A few months ago, I started thinking about switching from Fitbit to Apple Watch. I have been a long-time Fitbit user. But as my workout needs have increased, Fitbit has been making changes, and I have seen more and more friends and colleague switch, I figured it was time to consider a change.
With Fitbit's recent announcement that it would be eliminating competitions, badges, and trophies from its platform among other community-based services, it solidified my decision.
Nonetheless, I wanted to use devices from the two brands simultaneously to truly get a feel for what I might miss. So, for the past few months, I have been wearing the Apple Watch Series 8 on one wrist and the Fitbit Luxe – the thinnest but still one of the most feature-rich trackers in the Fitbit line-up – on the other. I wanted to determine not only what I'd miss, but also what I like and don't like about both, and how a switch to Apple Watch might feel for other iPhone users mulling over the same decision.
Here's my take.
Observations About the Apple Watch
What I Like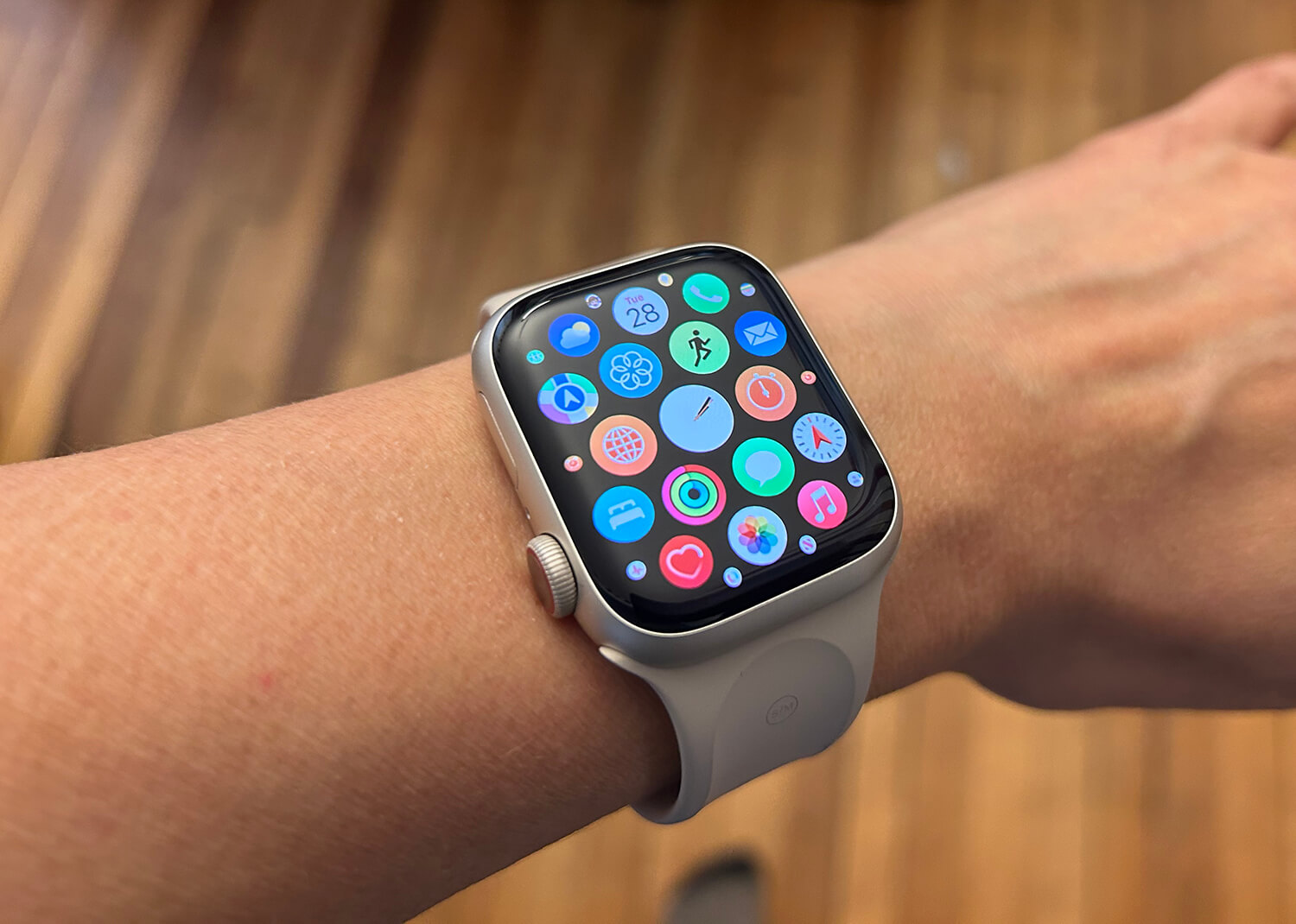 The first thing I observed with the Apple Watch Series 8 is how easy it is to set up. The process is seamless with an iPhone (note the Apple Watch only works with iPhone, not Android). It took only minutes save for some software updates. I was up and running in no time.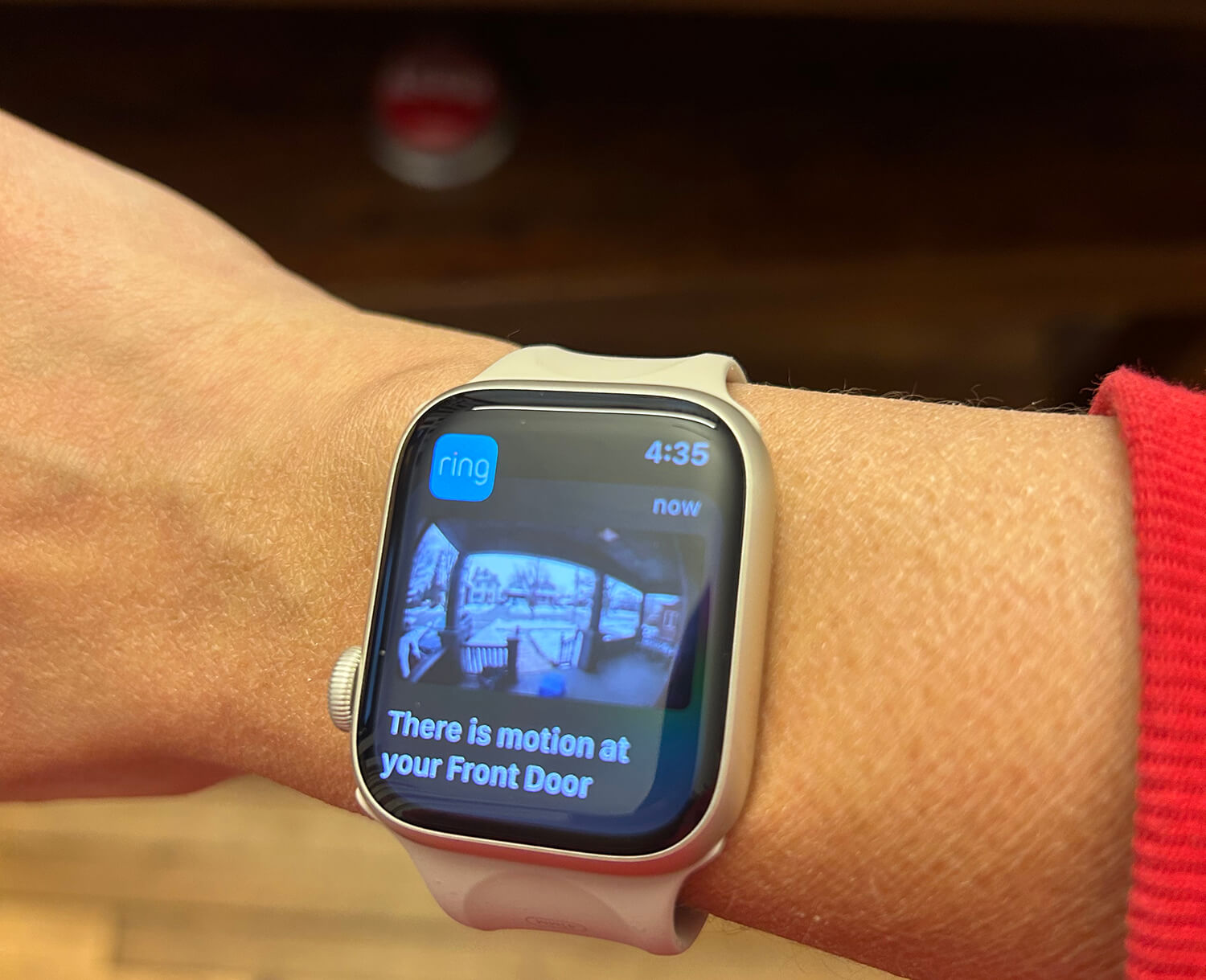 In terms of overall integration with my iPhone, I love how the Watch automatically adds all of my compatible apps so I get notifications from my Ring doorbell or LG washer and dryer with ThinQ right on my wrist as well as things like incoming e-mails and social media notifications.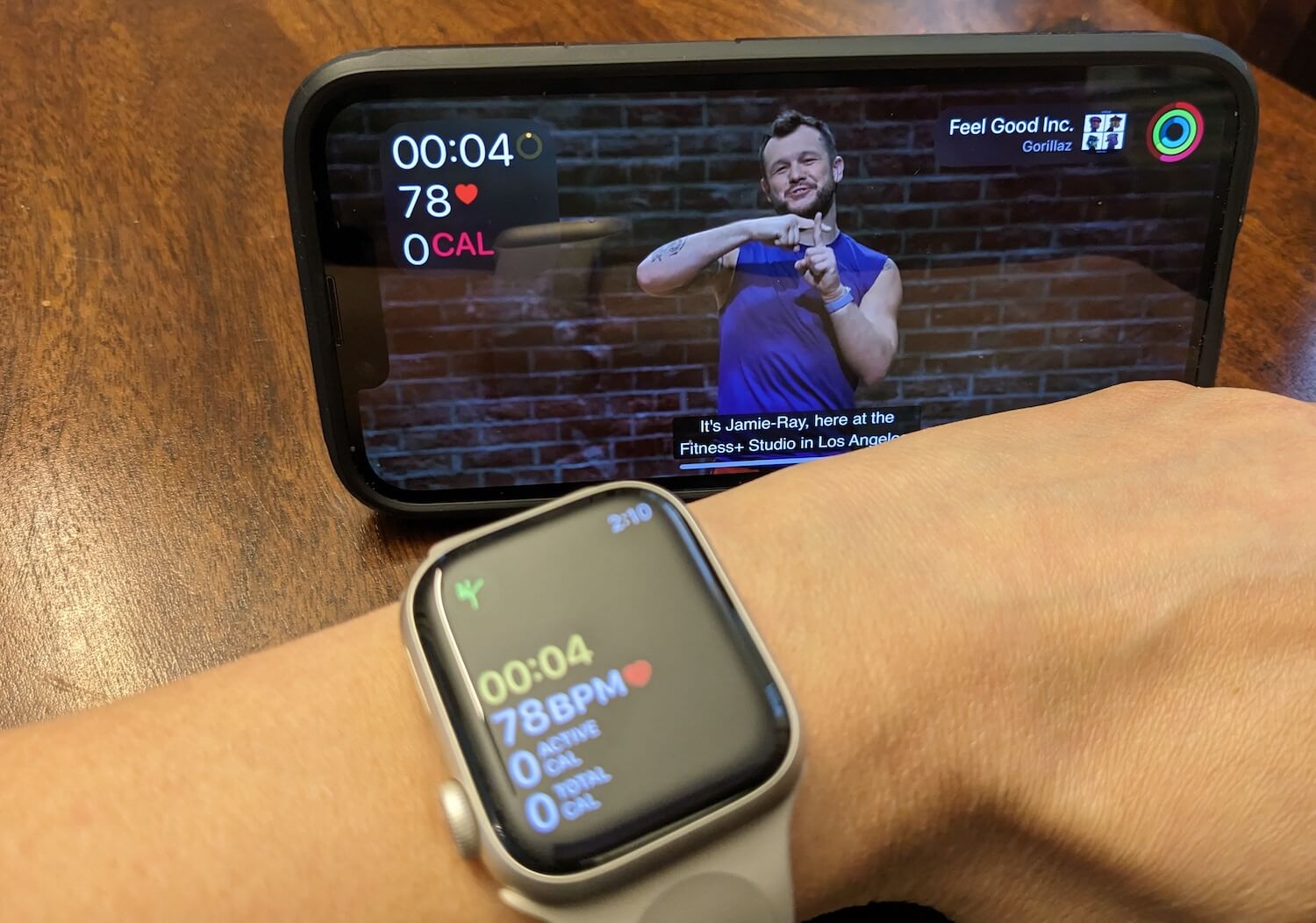 Once it was time to initiate a workout, I found it was simple. As soon as I called up a workout from Apple Fitness+, the Watch recognized it and started tracking. I tried a variety of Apple Fitness+ workouts and loved most of them, finding them engaging and effective, not to mention accompanied by great music. I focused on Kickboxing, one of my favourites, and enjoyed the various 10-, 20-, and 30-minute workouts with both Jamie-Ray and Nez. They are easy to follow and you work up a sweat. I love that once you do a workout, a small checkmark appears beside it so you can recall which ones you have done and which you haven't.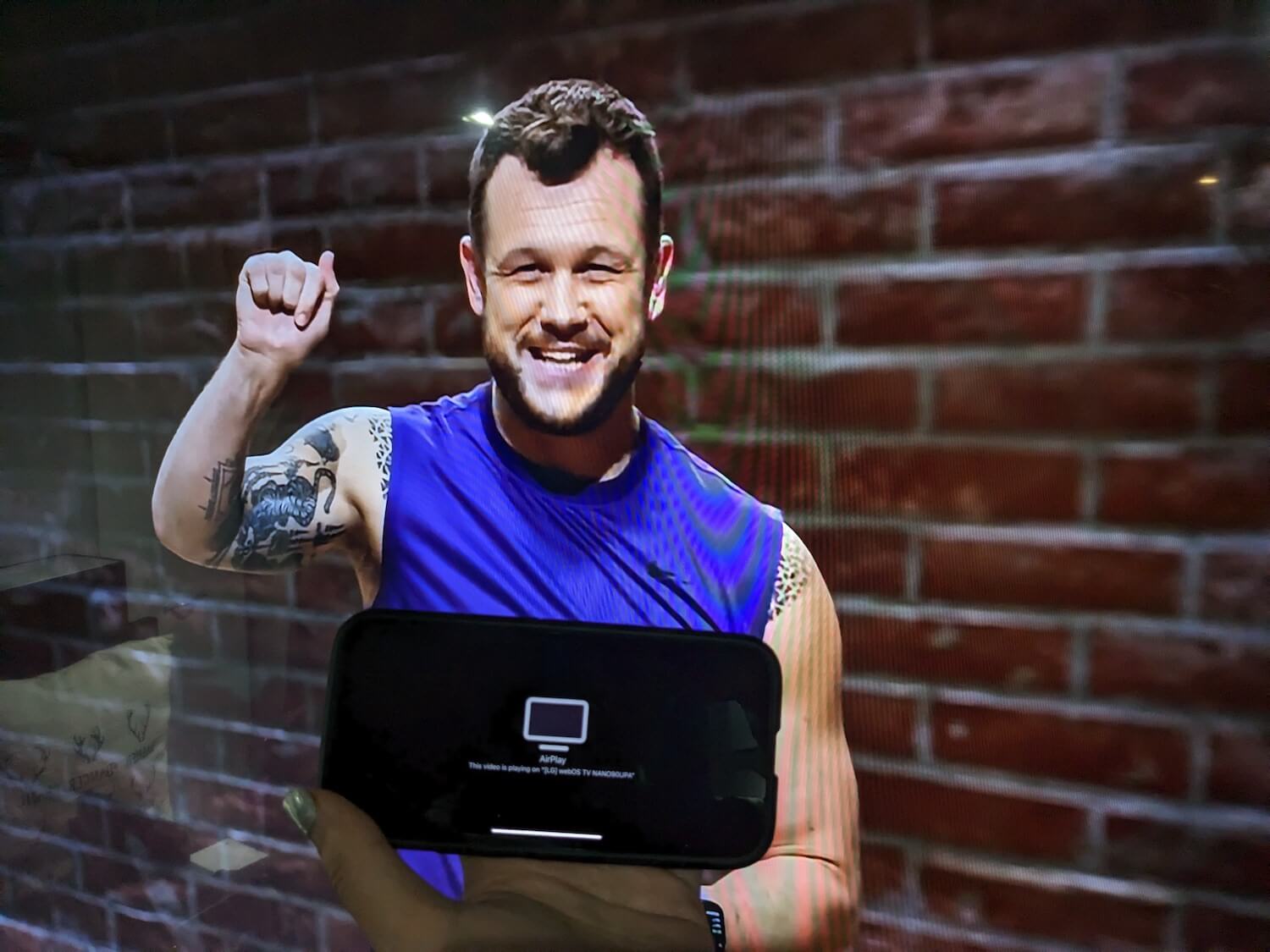 I wish there was a way to show the Burn Bar and use Shareplay on the big screen without an Apple TV. Before setting one up in my workout room, however, I was still able to easily AirPlay the workout to my LG LED TV, and it worked flawlessly every time. I love how, when doing an Apple Fitness+ workout, the Watch not only automatically tracks the workout but also shows the running countdown for different blocks of work.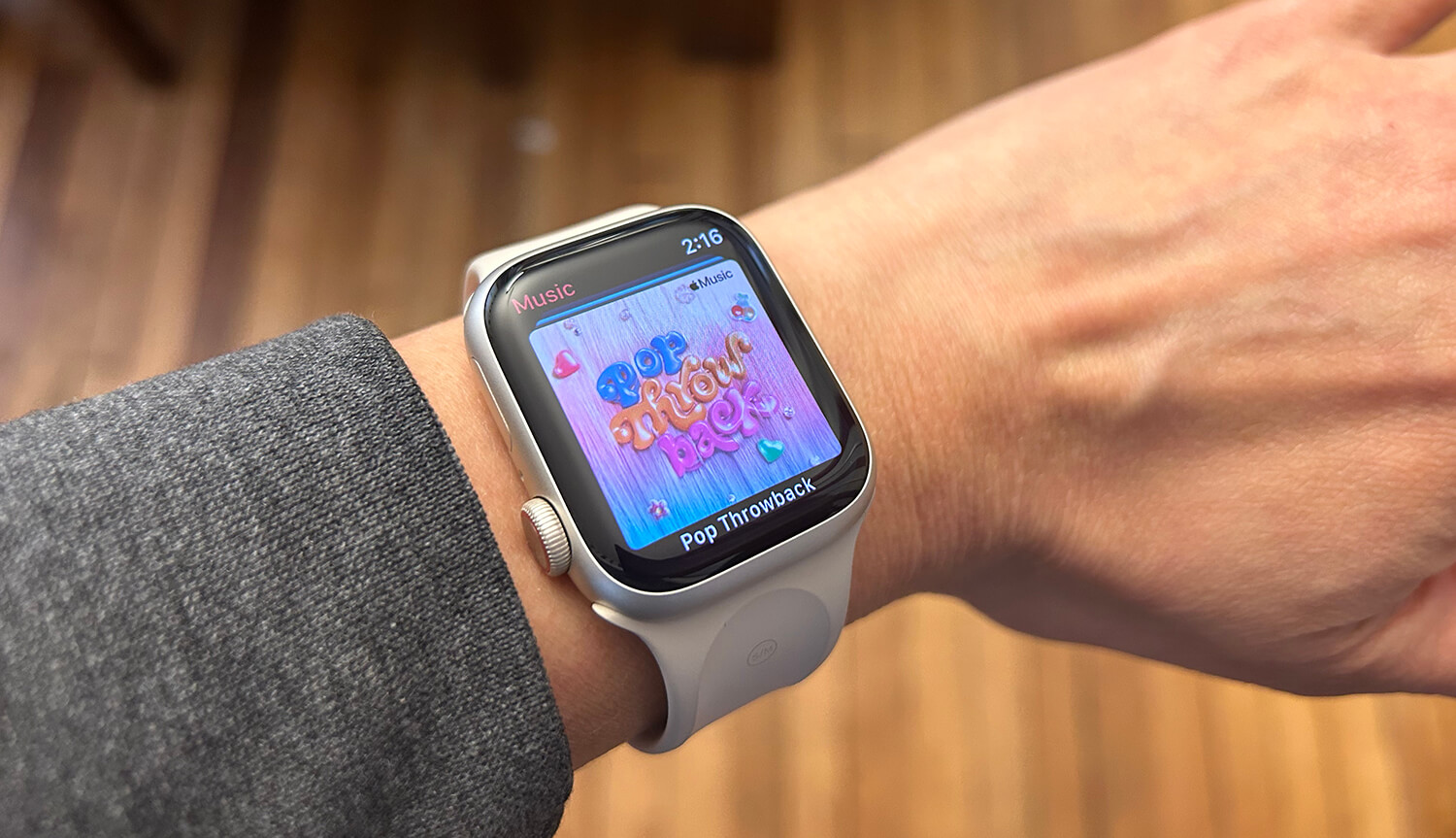 When going for daily walks, I simply tapped the exercise button on the Apple Watch, selected "outdoor walk," and went on my merry way. With downloaded Apple Music playlists on the Watch, I could easily leave the phone at home and listen through a pair of Bluetooth earbuds like the Apple AirPods.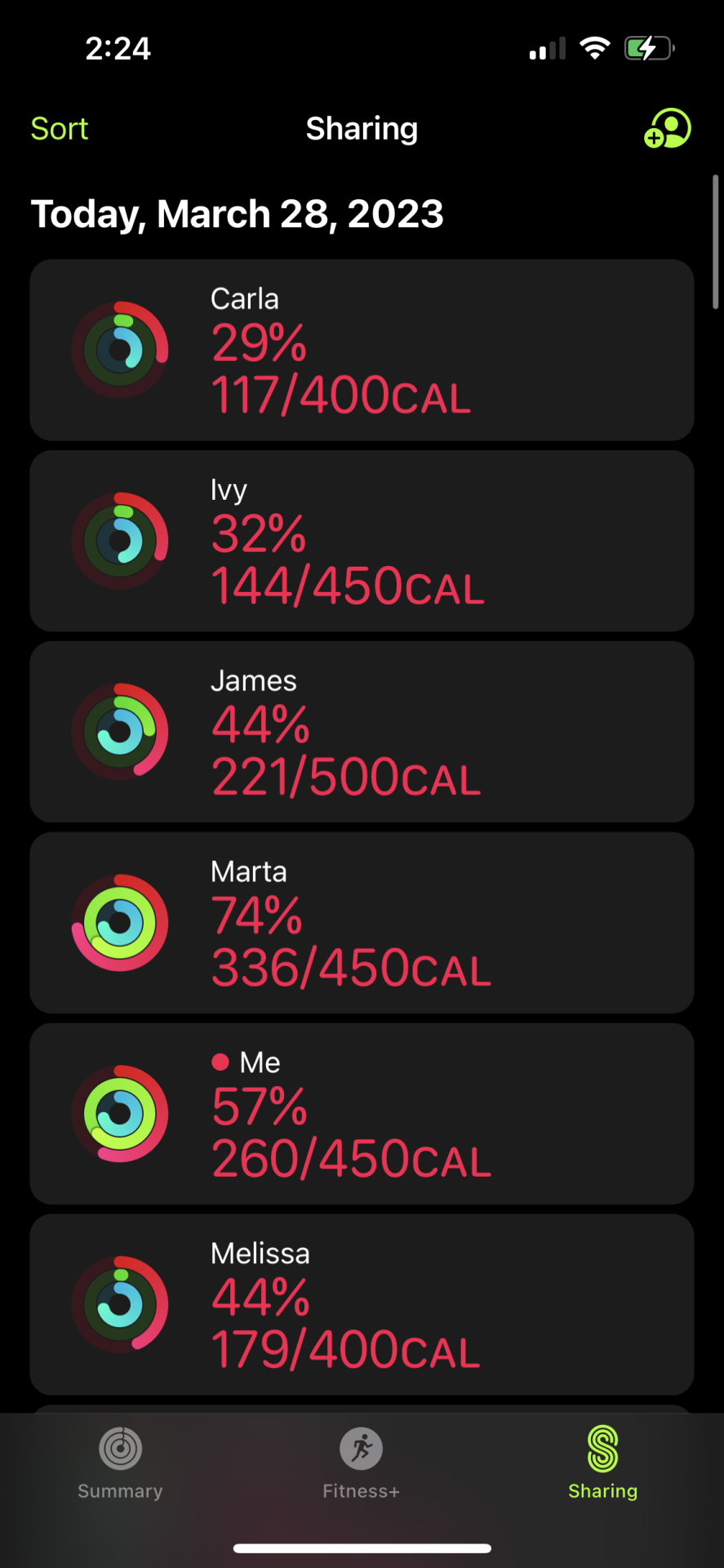 With several friends now using Apple Watch, I love being able to share data and compete, to motivate me to do better. That might be burning more calories, closing my rings, or getting more stand hours.
Overall, the seamless experience between Apple Watch and iPhone is second-to-none. I loved learning new tips and tricks over time with the Watch as well, from its ability to calculate tips and divide bills using the calculator app, to the mobile wallet feature via Apple Pay, ability to ring my phone, and more.
What I Don't Like
The main thing I dislike about the Apple Watch, especially compared to all the Fitbit models I have used to date, is that it requires daily charging. It took some time to get into the daily habit of using the hour I knew I'd be sitting (for the most part) and working away to charge. Even then, if I had to get up to go to the bathroom or grab a coffee, I would quietly curse losing those valuable steps on my daily logs.
Nonetheless, it's a process you do get used to over time, and the Watch charges very quickly. I do love, however, that once it's done charging, you'll get a notification on the phone letting you know. This has, on more than one occasion, reminded me to put it back on before going to bed, something I have often forgotten to do when recharging a Fitbit at night.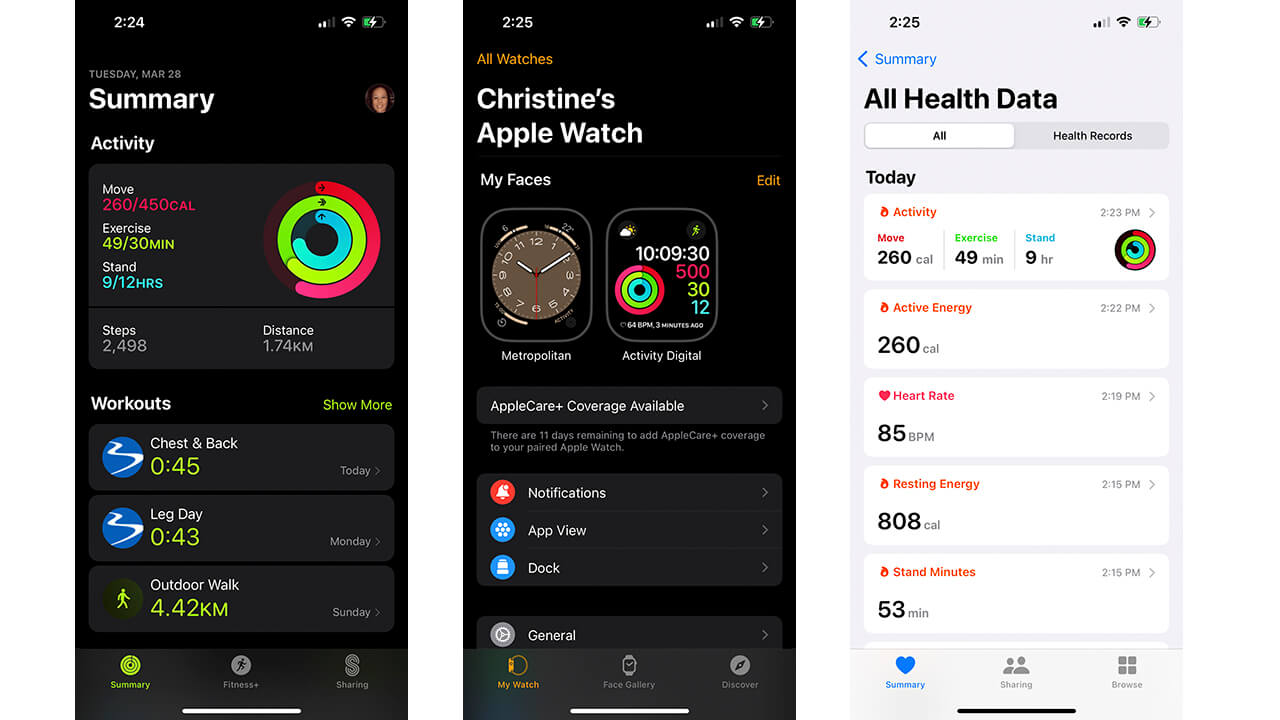 Managing everything on the Watch is also a bit more cumbersome because it requires toggling among three different apps – Apple Fitness, Apple Health, and Apple Watch if you want to access different things, like changing the watch's settings, reviewing sleep data, or calling up a workout.
I did run into some issues when trying to select workouts from another app I use, BeachBody. The Watch would recognize I was queuing up a workout from my phone and asked if I wanted to track it, but then it would freeze and not pick up my heart rate or start timing the workout. This often involved several attempts to force close the app and reset the Watch until it worked, which got frustrating. However, I never experienced any sync issues with Apple Fitness+ workouts.
When it comes to competitions, while you can partake in them, they are only seven-day competitions and one-on-one: you can't do a group competition, for example, with five friends.
Observations About Fitbit
What I Like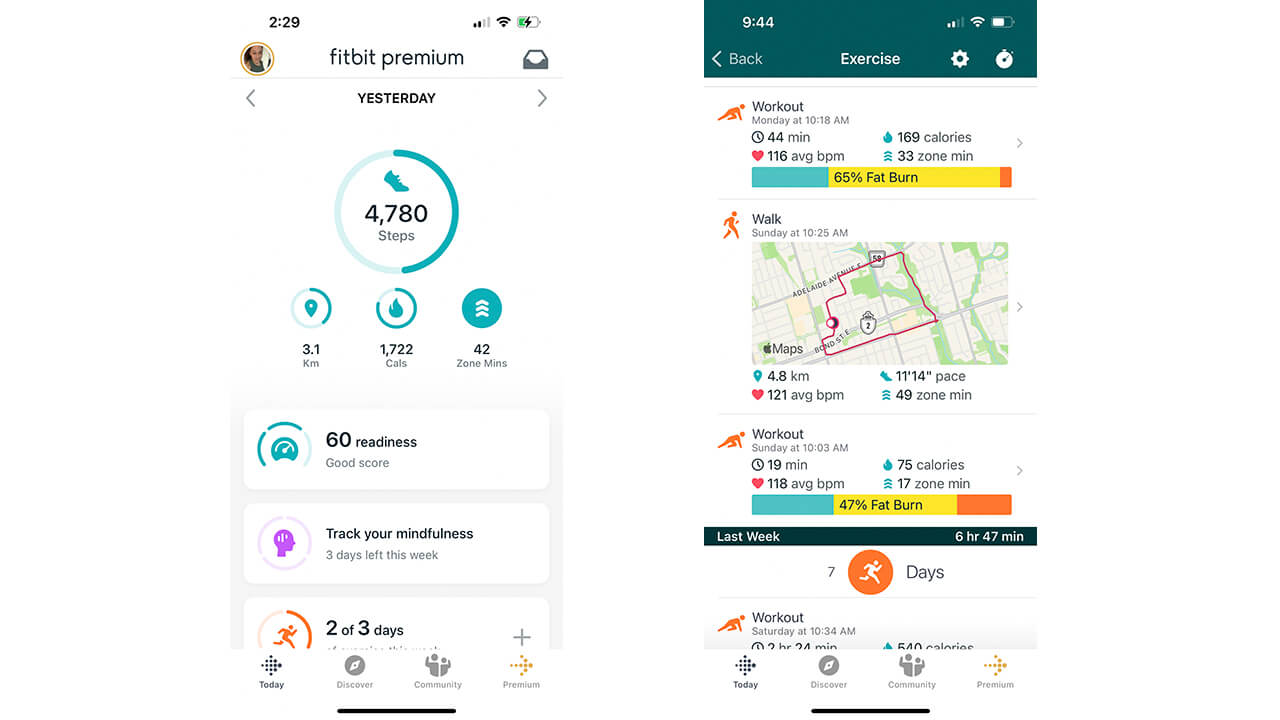 One strength Fitbit has always had is a robust app dashboard that integrates everything in one, easy-to-use and read space. I love that I can use a single app to delve into details about my sleep, steps, calorie burns, and other health and wellness stats. The same app is used to access workouts (some free but most require a subscription) though I have never found the Fitbit workouts to be particularly compelling.
I can also use this same app to adjust settings on the watch or tracker, which is very convenient. I love that I can sync other devices to the app as well, like the Fitbit Aria smart scale I have been using for years. Whenever I step aboard, my weight and other factors like body mass index (BMI) are automatically logged into the app.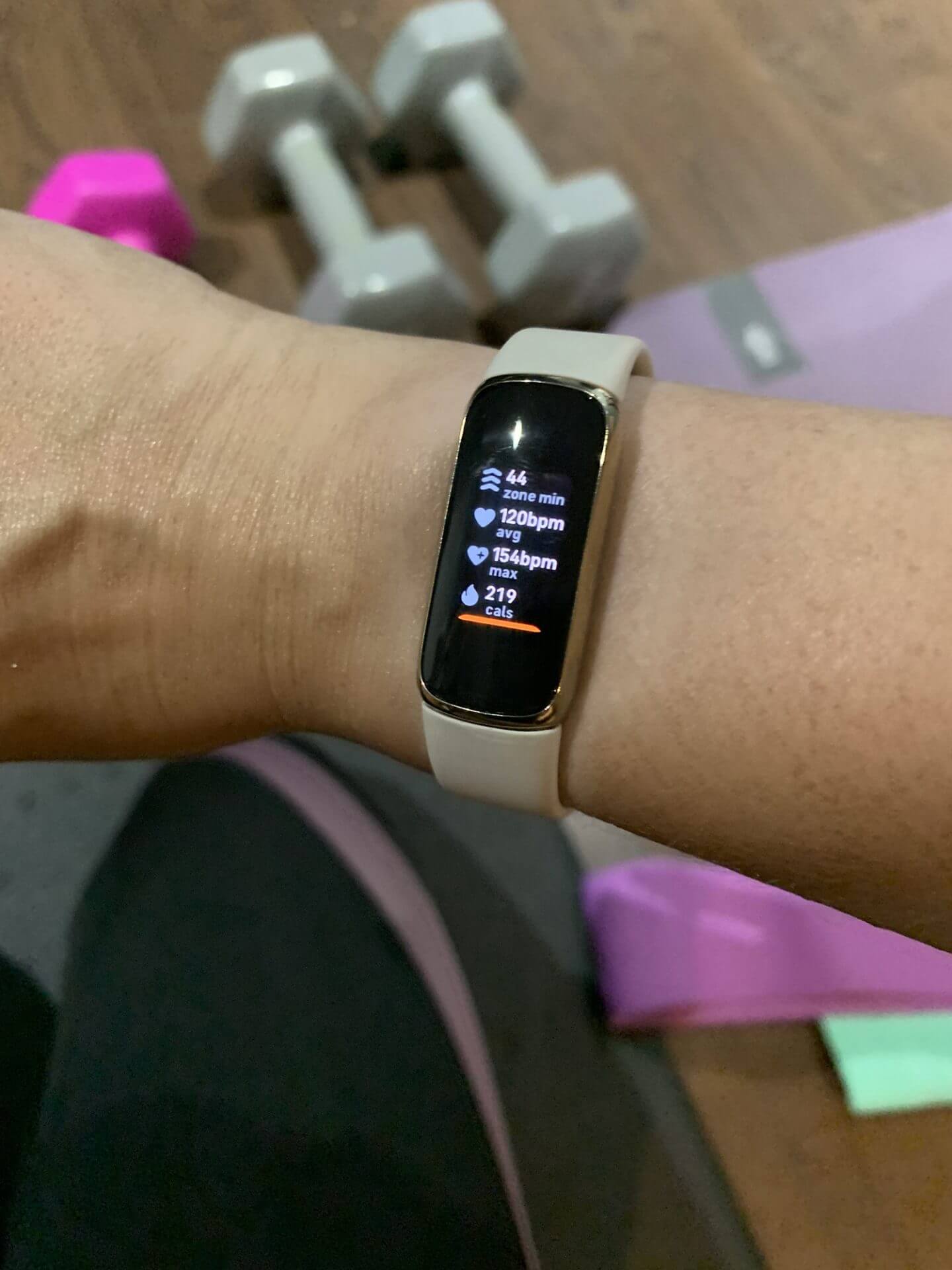 I can easily track those BeachBody workouts, however, it simply requires that I manually select the workout type from the watch or tracker. With one like the Fitbit Luxe, the options are limited and you can only load so many onto the tracker at once, so I often simply use "workout." (Other Fitbits, it should be noted, can track additional workout types).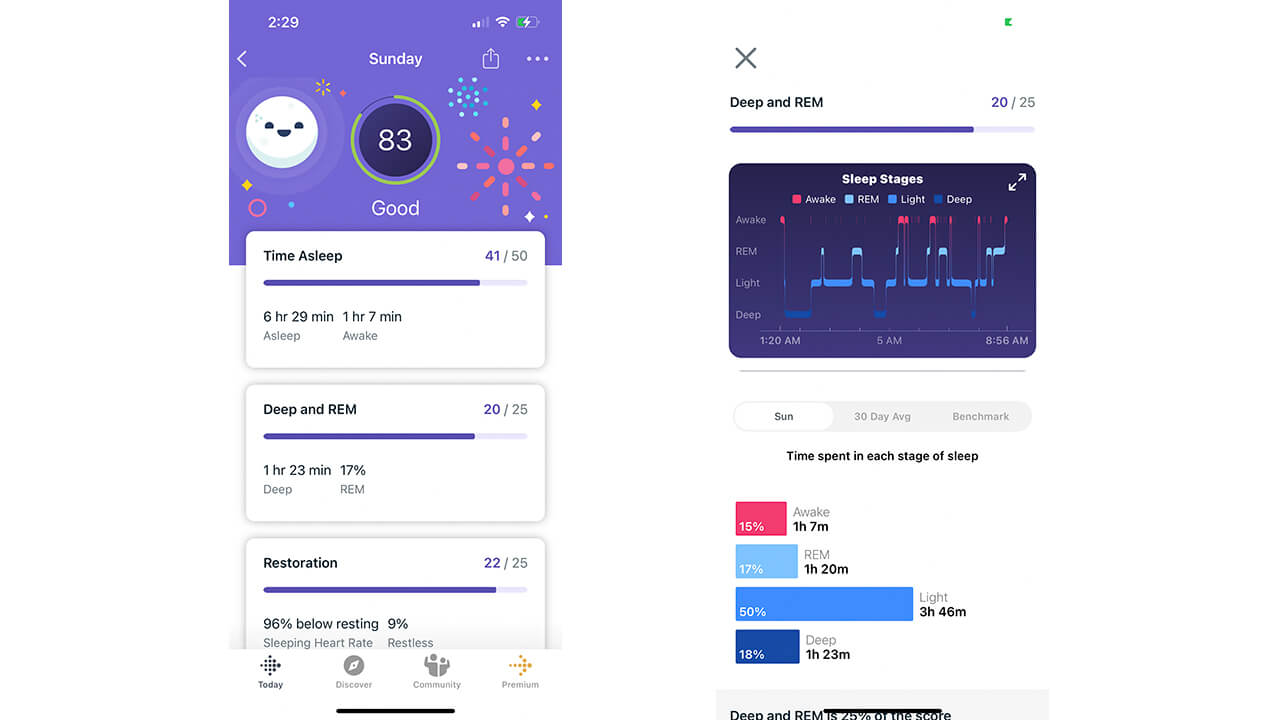 One of Fitbit's strengths is in sleep tracking, which I find to be the most accurate of any fitness tracker or smartwatch brand I have tried. It advises time spent in all the sleep stages and doesn't seem to incorrectly track non-sleep moments, like if I'm sedentary on the couch watching TV for an hour, which other trackers sometimes do. In fact, even if I switch to Apple Watch for most of my health and wellness as well as smartwatch needs, I'd have a hard time removing my Fitbit altogether just because of how much I value the accuracy in the sleep tracking.
Another strength Fitbit had, though that has now been eliminated, was competitions. Every week, a group of colleagues and I would participate in weekend challenges to see who could get the most steps. It was very motivating, encouraging me to do a workout when I didn't feel up to it or to go for a short morning walk just to keep up. With competitions no longer available on Fitbit (and the list of friends who use one dwindling) this advantage is now gone.
Let's not forget that Fitbit offers different models at various price points and styles. So those who don't want a large, square smartwatch can still track all the essentials with a smaller, thinner tracker instead.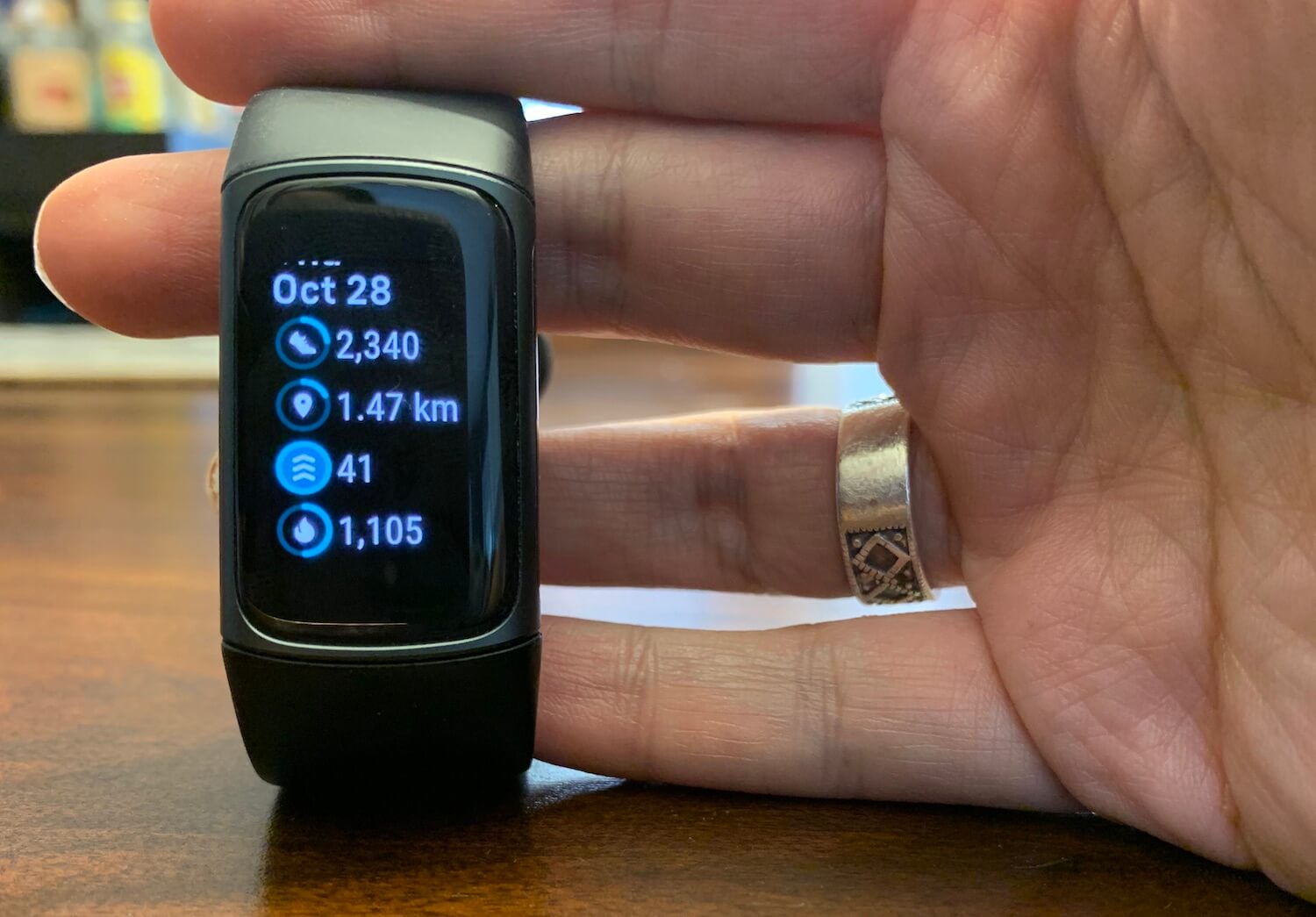 The big advantage with Fitbit trackers and smartwatches is the much longer battery life, which typically runs anywhere from three to six days, depending on the model. Another advantage is price: there's a lower price of entry with Fitbits. Apple Watch is generally expensive, unless you opt for an older-model watch or a refurbished one. Even then, you'll still be paying hundreds of dollars. With that said, a Fitbit smartwatch with a similar design and features would cost in the hundreds as well.
What I Don't Like
As noted, I have tried a few Fitbit workouts in the past, including ones offered under the Premium tier, and they don't quite measure up in production value and variety when it comes to Apple Fitness+ workouts.
While Apple Watch syncs beautifully with Apple Music (you need a subscription, however), Fitbits have limited music storage capability that varies depending on the model. They work with a limited number of streaming services, if any. And the process isn't quite as simple to get up and running. So much so that I have never bothered to use the feature, though I always have my phone with me as a music source anyway.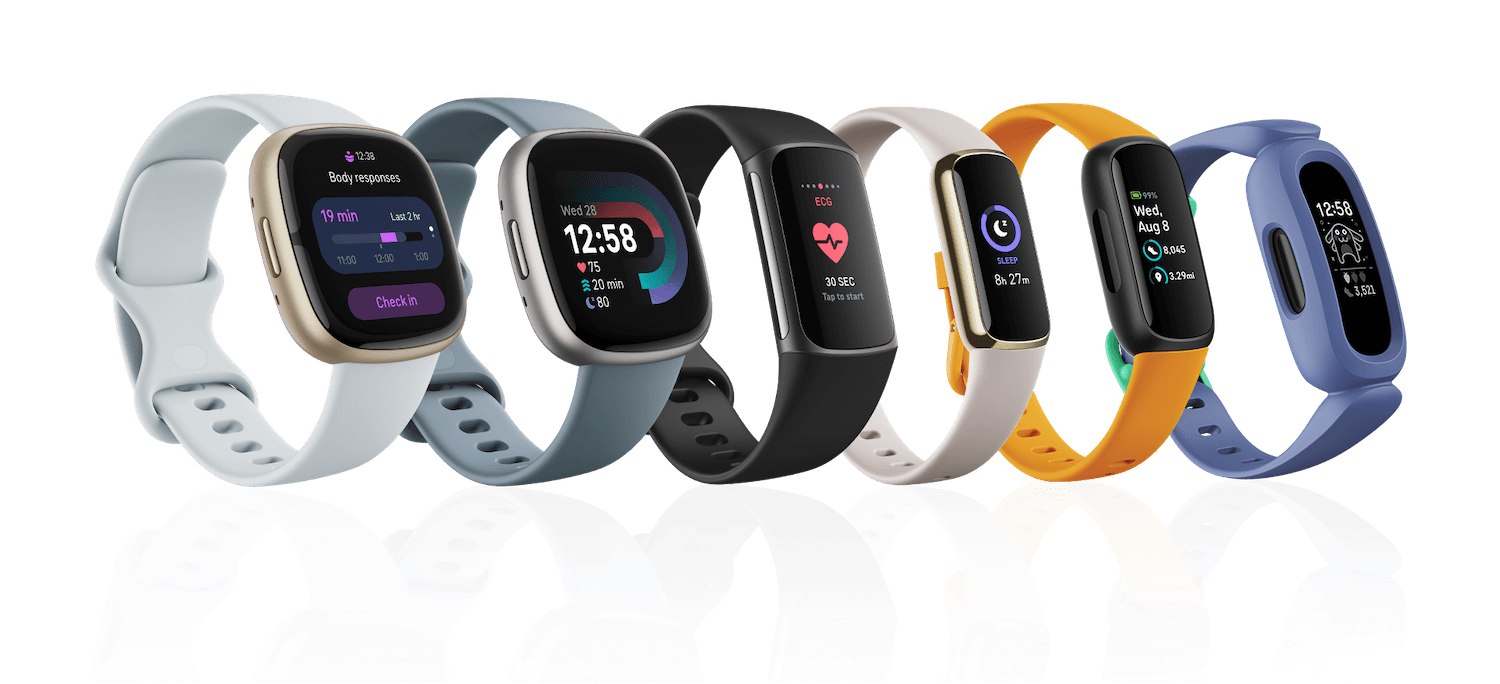 App use is limited, even with the higher end smartwatch models. You can download a selection of apps, like Uber and Starbucks. You can also use mobile pay in some models. But the app experience is secondary. Over the years, I've often dealt with sync issues with various models, where the app notifications would work then all of a sudden stop working. I'd have to re-sync and re-add the apps. It's not the most reliable system if you're looking for a watch that will provide you with a steady stream of notifications for everything from social media to e-mail, incoming calls, calendar updates, and more.
Observations When Comparing the Two
I noticed a few interesting things when wearing both these devices at the same time.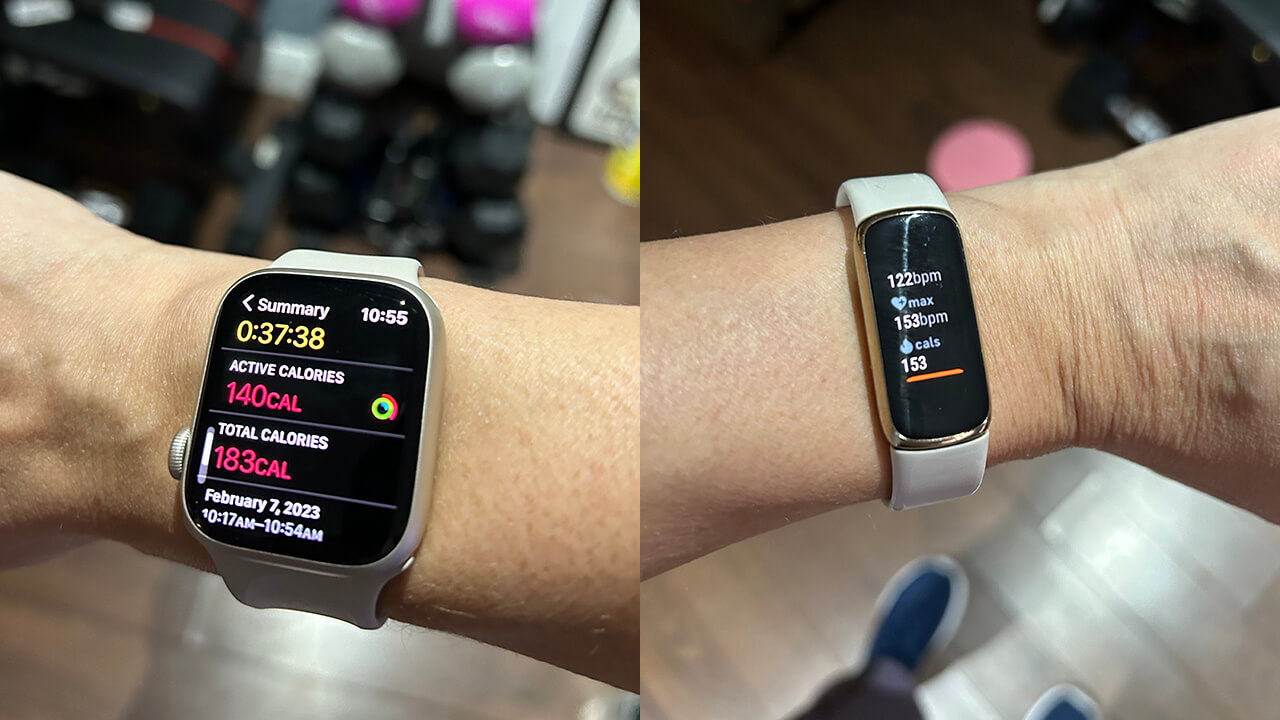 When I had the Fitbit Luxe on my dominant wrist and the Apple Watch Series 8 on my non-dominant, the Fitbit would often log up to 2,000 more steps per day. When I switched the two after about a week and-a-half, the steps became more in line with one another, with a smaller discrepancy. It's usual that you might log more steps with your dominant hand but the staggering difference initially was puzzling and makes me wonder which watch is more accurate, overall.
I have always found Fitbit to be among the best for sleep tracking and I still believe this is so. The Apple Watch consistently logs much longer sleep for me than the Fitbit, with fewer periods of wakefulness during the night. While there's no way to determine which is indeed correct, I feel as though I can rely more on the Fitbit stats for this particular feature.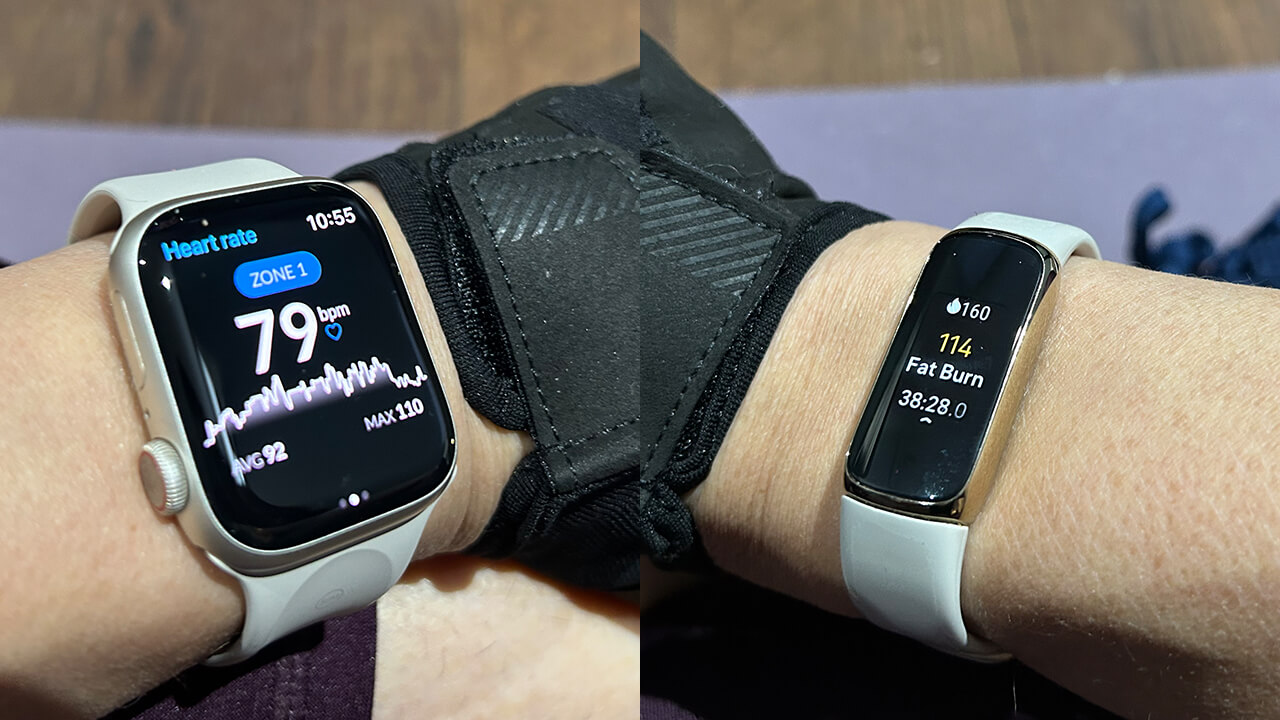 While working out, heart rate and calorie burn was generally on par between the two, though there could be a variation as large as 20 beats-per-minute (bpm) – sometimes even more – during intense exercise. Calorie burn may be calculated differently as well, as these figures were always different. For example, in a cardio workout, the Fitbit logged 147 calories and an average BPM of 131. For that same workout, the Apple Watch logged 150 total calories, 119 active calories, and an average bpm of 125, which is fairly close.
In a longer strength workout, the Fitbit logged 226 calories and 125 bpm average while the Apple Watch tracked 185 calories, 133 active calories, and an average heart rate of 99 bpm. That's a much bigger discrepancy.
The numbers aren't markedly different, but keep in mind that there's some variation depending on what tracker you use.
Bottom line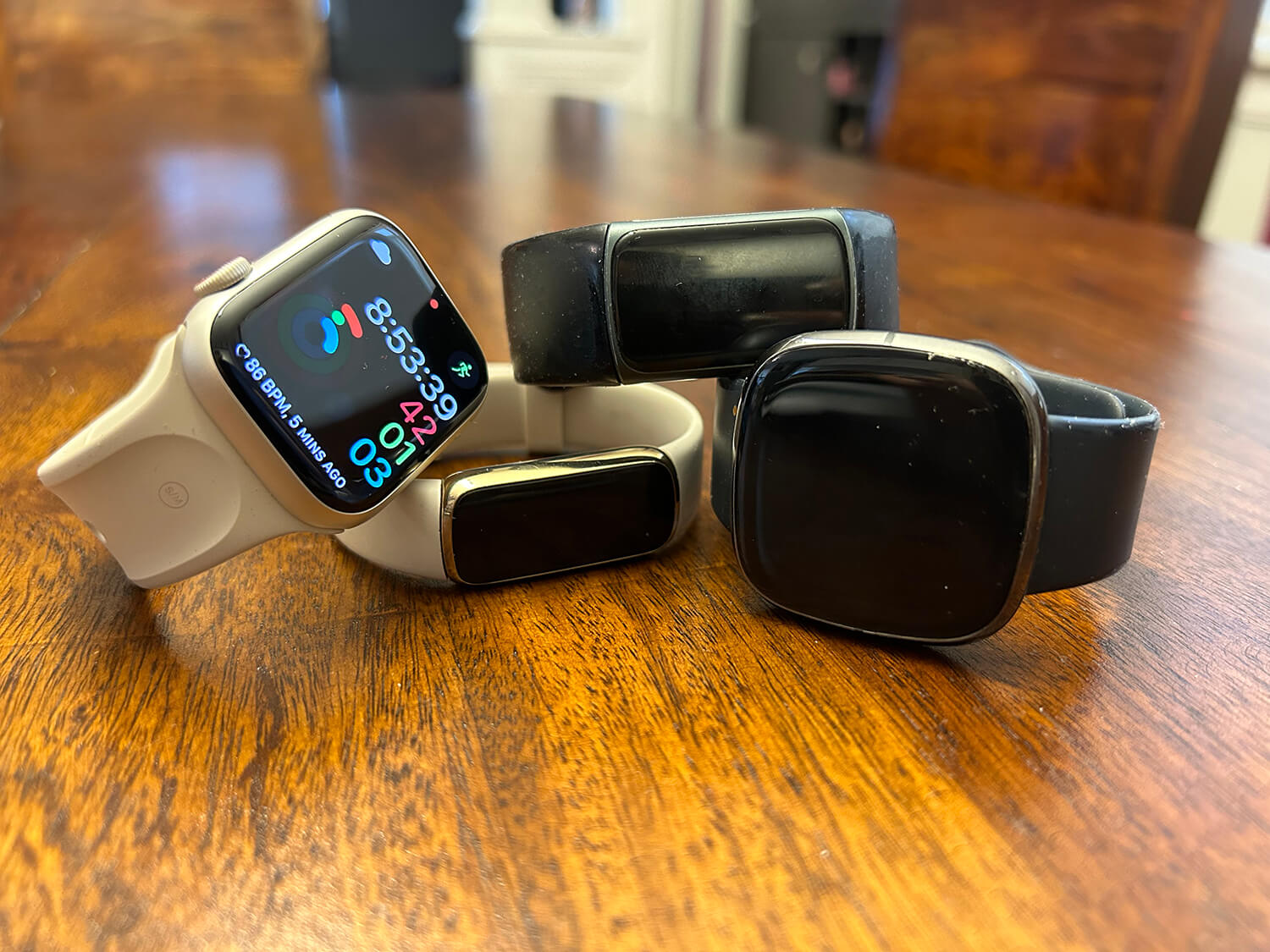 After using the Apple Watch for several months, I can't imagine going back. While I'll continue to do BeachBody workouts with friends, I also see value in keeping the Apple Fitness+ subscription after the trial period is over. The workouts are not only varied and engaging but the music is also great. I was pleasantly surprised to see that each time I went to select a kickboxing workout, a new one had been added. And you can't beat how seamless it is to sync, track, and follow along with on the Watch from an iPhone.
I still feel, however, that the Fitbit is a suitable back-up. It provides wonderful sleep tracking, it will last beyond when the Apple Watch battery dies, and the app is intuitive and easy to use. But there are fewer and fewer reasons to stick with the brand, especially with all the changes happening now, and likely to come, as Google revamps the platform.
If you're an iPhone user, even if you don't workout, an Apple Watch is a solid wrist companion that you'll wonder how you ever lived without.